Posted by Lindsey Scoggins Studio on Mar 3rd 2023

HOW TO CLEAN YOUR JEWELRY

BY LINDSEY SCOGGINS STUDIO


We're sure you've heard it before, but yes, it is important to clean your jewelry regularly. Just like a car, jewelry requires maintenance and upkeep to keep it looking it's best. Wear and tear is invetable but regular cleaning based on the amount of wear of a specific piece is the best way to keep it looking as close to brand new for as long as possible. Read below for our steps on how to clean your jewelry along with answers to commonly asked questions like how often to clean your jewelry, what type of jewelry and gemstones not to clean and shop our recommended jewelry cleaning kit from one of our favorite brands, Juli.
---
STEP ONE
First and most importantly, make sure you're cleaning your jewelry in a safe space. Close all drains to make sure there is no possible way of your jewelry ending up where it shouldn't be.
STEP TWO
Once you've ensured your space is safe, we start by running hot water over the piece. Next, apply a pump or two of your chosen jewelry cleaner. Make sure to read the instructions on the cleaner - some brands advise to wait for 30 seconds after applying or have other specific guidelines for use.
STEP THREE
After applying the cleaner, use a soft bristle brush (a toothbrush usually works well if you don't have a jewelry cleaning brush) to scrub your jewelry. Make sure to really get into all of the little spaces around and underneath diamonds.
STEP FOUR
Once you've thoroughly cleaned your piece, make sure to rinse it with hot water again to remove any remaining cleaner and rinse away any dirt. We usually use the brush and keep scrubbing the piece while running it under hot water to remove as much build up as possible.
STEP FIVE
After rinsing, gently pat your piece dry - we like using a microfiber cloth. Once dry, your jewelry is ready to be worn. You'll likely be amazed at the renewed sparkle that your ring has following a cleaning. It's a nice way to feel that initial awe of putting your ring on for the first time.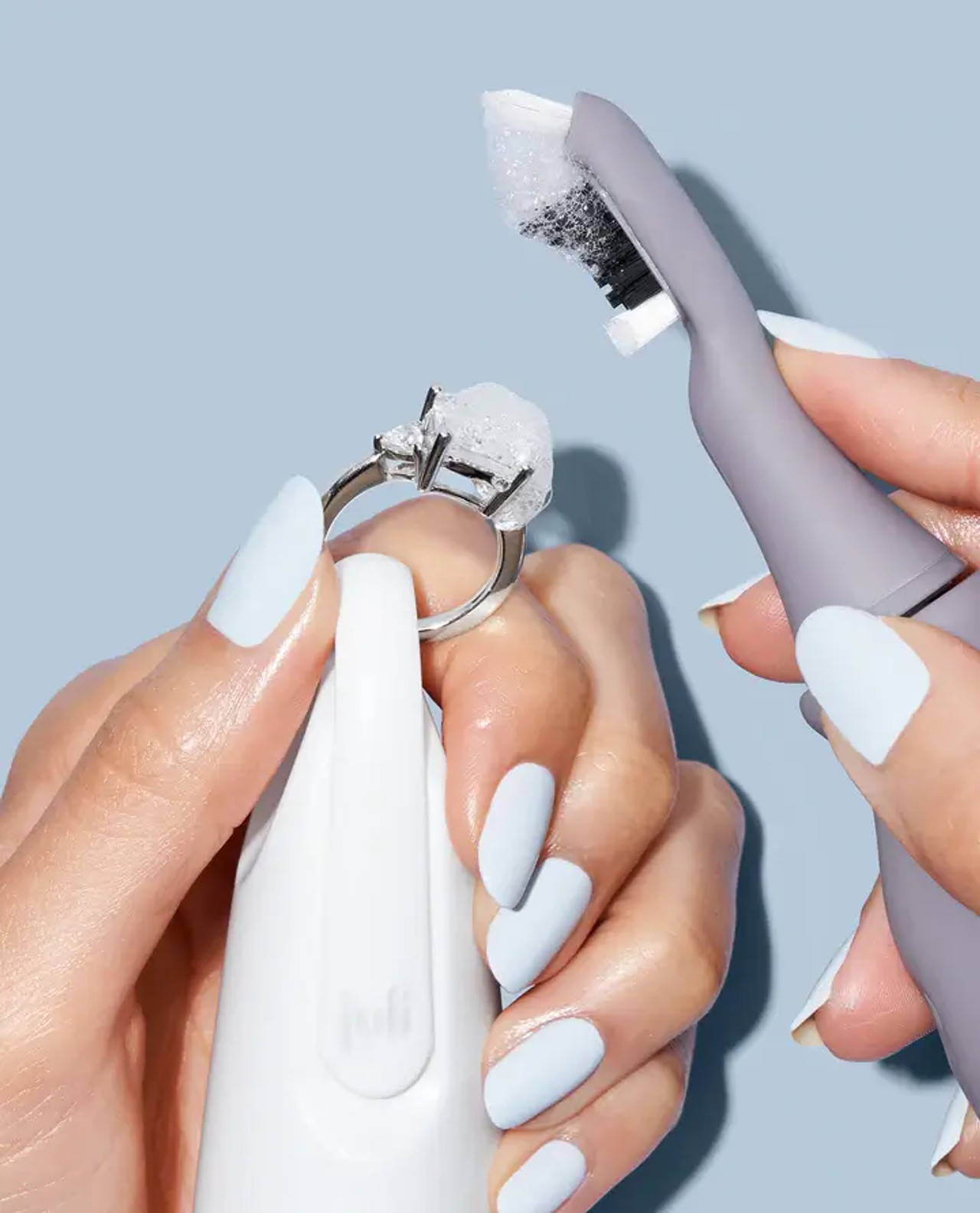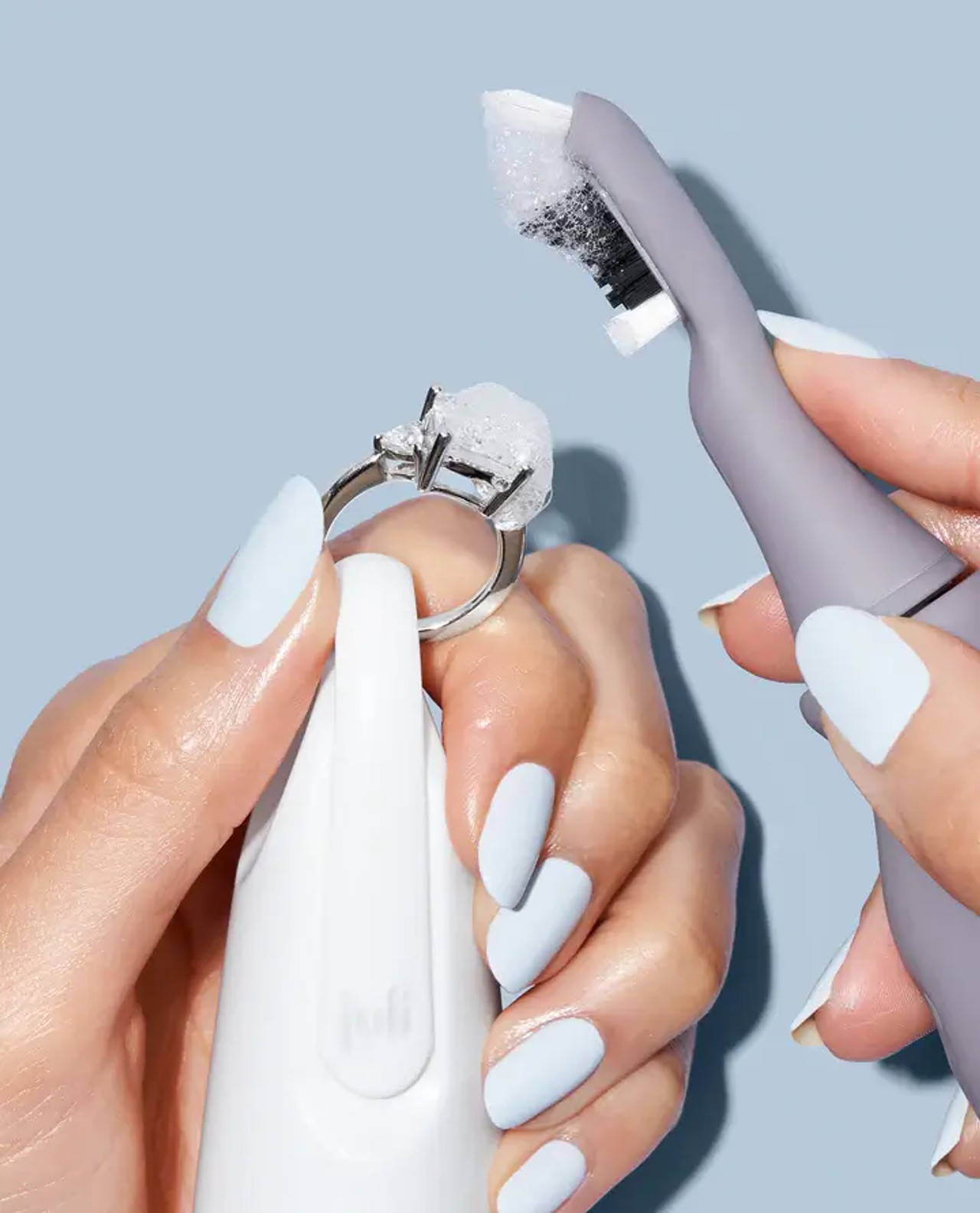 ---
HOW OFTEN SHOULD YOU CLEAN YOUR JEWELRY?
We recommend cleaning jewelry regularly based on how often you wear a piece. For something that you wear daily like an engagement ring or wedding band, weekly cleaning is recommended. For a piece that you just wear occassionally, monthly cleaning is usually sufficient. Try to make cleaning jewelry a part of your regular routine so it doesn't feel like a chore.
---
TO KEEP IN MIND AND WHAT NOT TO DO
Certain gemstones require different types of care and cleaning. Our instructions above are for diamonds and hard gemstones. Pearls, opals and malachite are a few examples of pieces that require different cleaning instructions. Feel free to contact us if you have questions on how to clean specific gemstones.
---
CAN I SEND MY JEWELRY IN TO BE CLEANED?
Yes! If you purchased your jewelry from us we're happy to provide complimentary jewelry cleaning. Contact us for details.
---

WHAT HAPPENS IF I DON'T CLEAN MY JEWELRY?
If you don't clean your jewelry it will show. We're shocked at how much builds up on pieces that are worn daily. Lotions, skin products and literal dirt accumulate and definitely dull the sparkle of jewelry so do yourself and your jewelry a favor and show it love through regular cleaning sessions.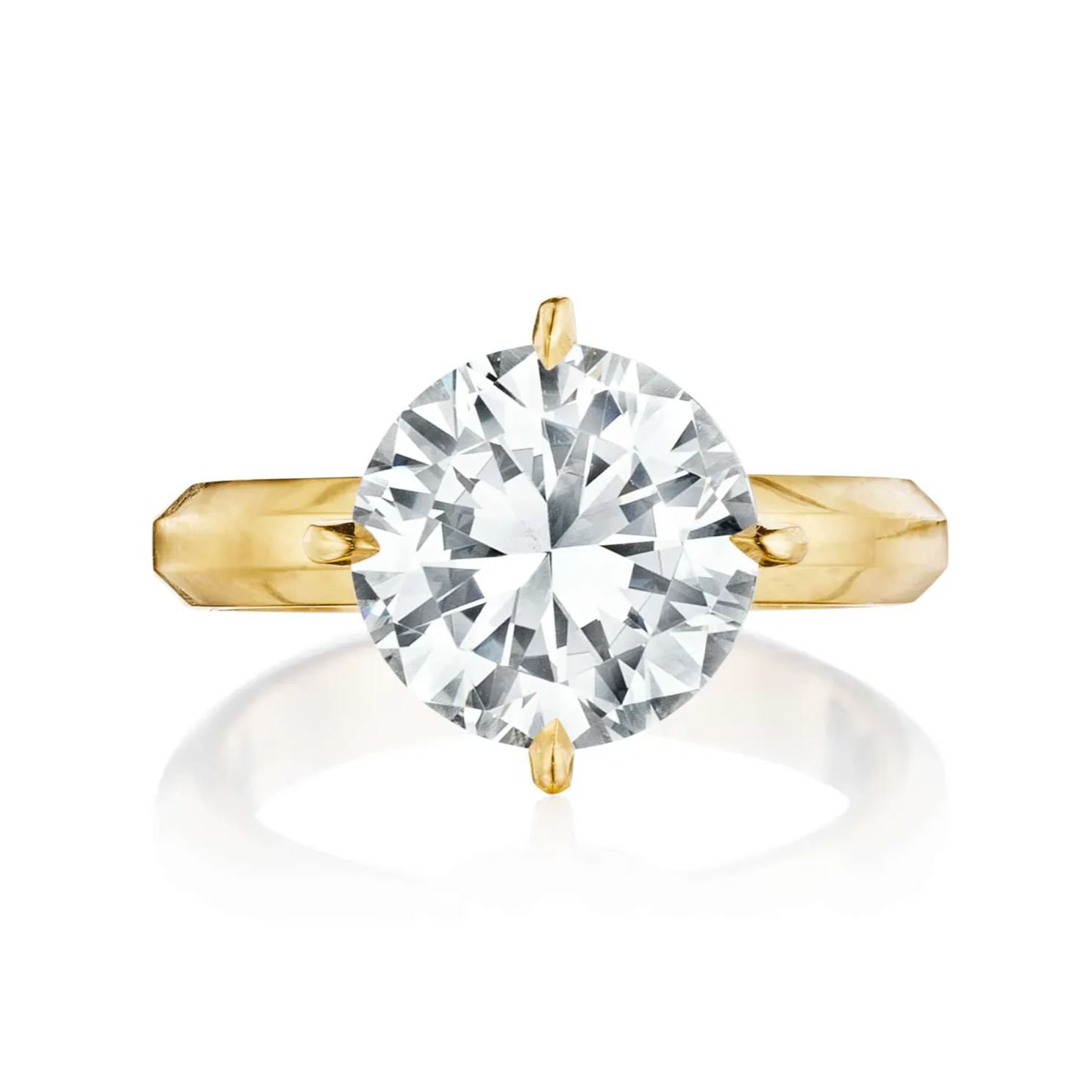 ---
DISCOVER SOME OF OUR FAVORITES
---
Contact us for more information on jewerly cleaning, with any questions on how to clean your jewelry or to inquire about any of the jewelry shown here.