Posted by Lindsey Scoggins Studio on Feb 4th 2022

THE MOST ICONIC YELLOW DIAMONDS + OUR TOP YELLOW DIAMOND RINGS & JEWELRY

BY LINDSEY SCOGGINS STUDIO


If you want to boost your mood with an everyday touch of sunshine in diamond form, opt for yellow diamond jewelry to add to your collection. Choose from a range of yellow shades: faint, light, fancy, intense or vivid to match the shade of yellow that you are looking for. The most vibrant yellow shades are referred to as canary diamonds. While yellow diamonds are the most common variety of colored diamonds they are still more expensive than classic diamonds because of their rarity. A yellow diamond classic stud earring, yellow diamond tennis bracelet or yellow diamond engagement ring are all beautiful choices that add a personal touch to a classic style. See some of our favorite yellow diamonds from history, the red carpet and our own jewelry archive.
---
THE MOST MEMORABLE YELLOW DIAMOND MOMENTS
These are just a few of our favorite celebrity yellow diamond red carpet moments, yellow diamond engagement rings and jewelry. There are so many incredible yellow diamond jewelry pieces - scroll down for our top twelve.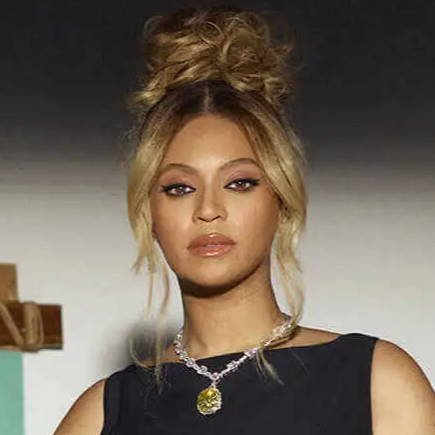 Beyonce was the first Black woman to wear the Tiffany Yellow Diamond necklace for a 2021 campaign.
Photo: npr.org/Tiffany & Co.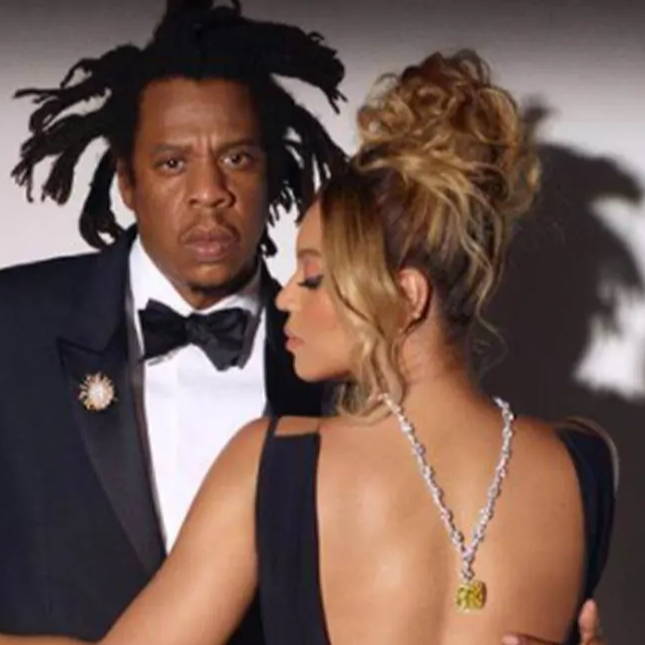 We love the modern feel that Beyonce brought to this yellow diamond necklace, wearing it in a way that is all her own.
Photo: Instagram/@beyonce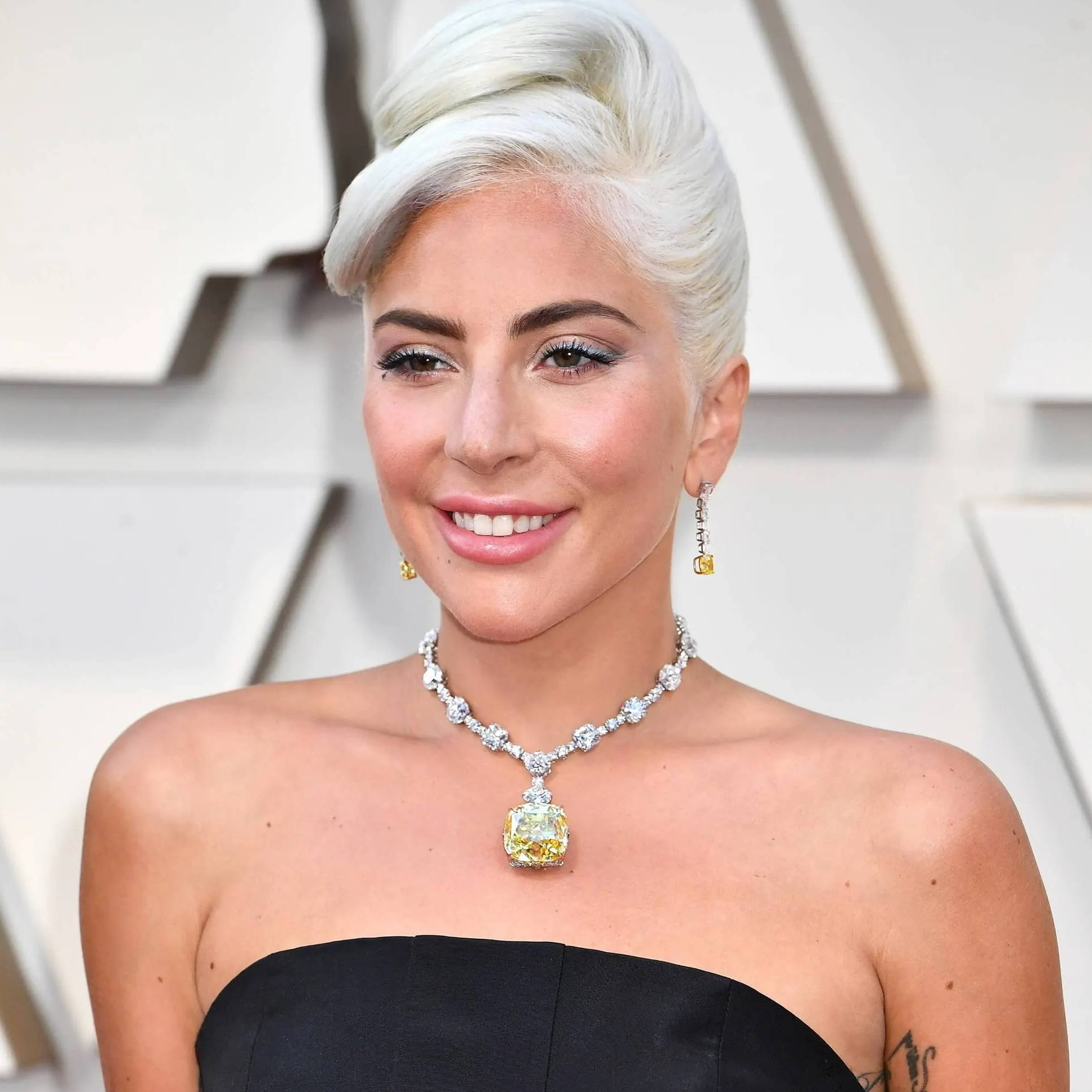 Lady Gaga followed Audrey Hepburn, wearing the Tiffany Yellow Diamond necklace to the Academy Awards in 2019.
Photo: anothermag.com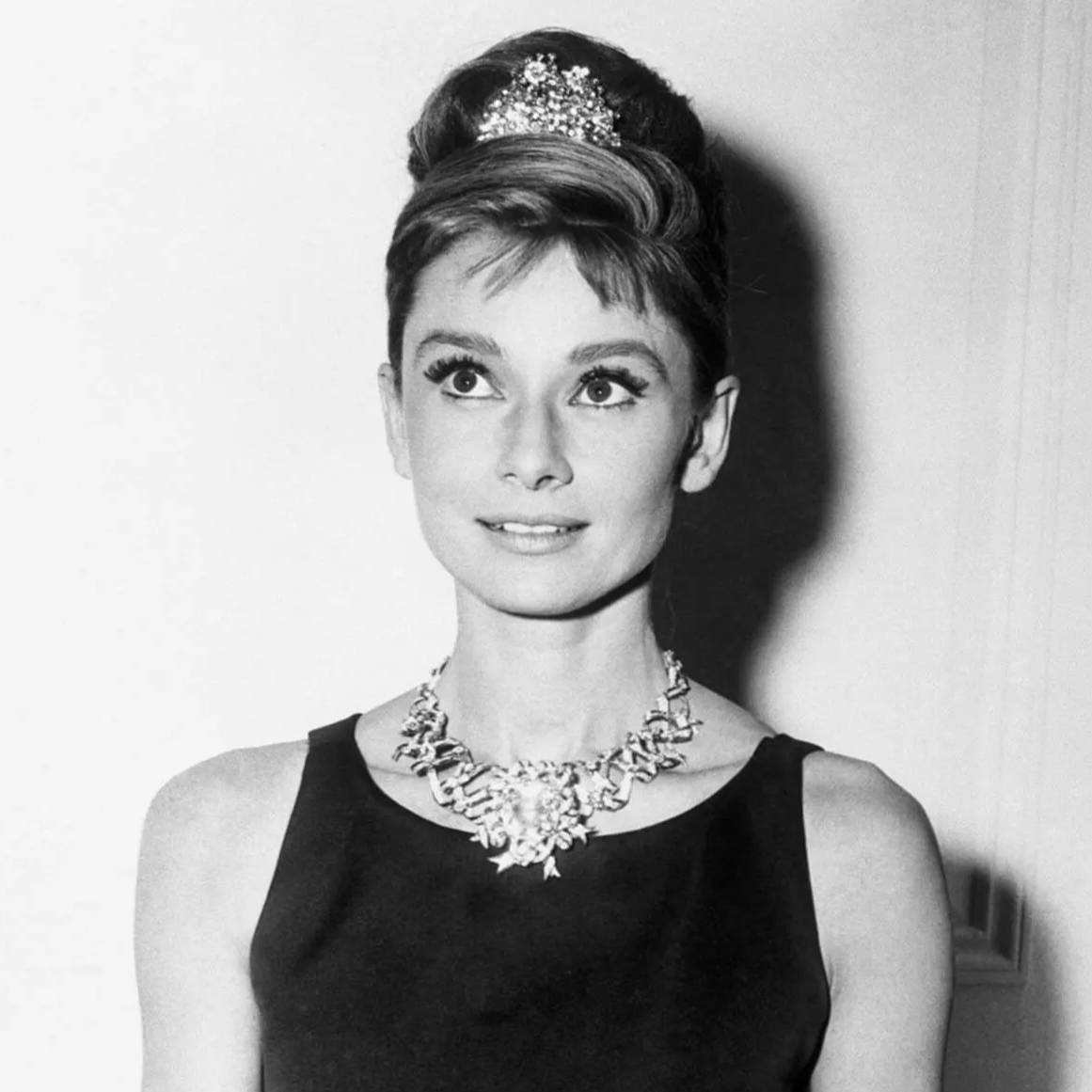 Audrey Hepburn was the second woman to wear the 128.5 carat Tiffany Yellow Diamond necklace for Breakfast at Tiffany's.
Photo: people.com/Getty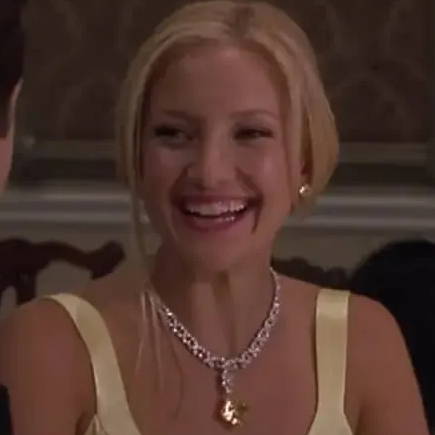 Kate Hudson in How to Lose a Guy in Ten Days might be the most iconic yellow dress + yellow diamond necklace moment of all time.
Photo: insider.com/Paramount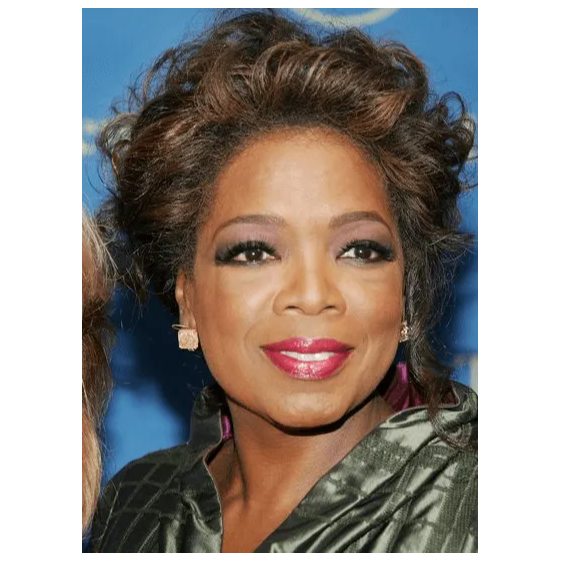 We don't know much about Oprah's incredible canary yellow diamond earrings but we can say with certainty that they look amazing on her.
Photo: gemsaboutjewels.blogspot.com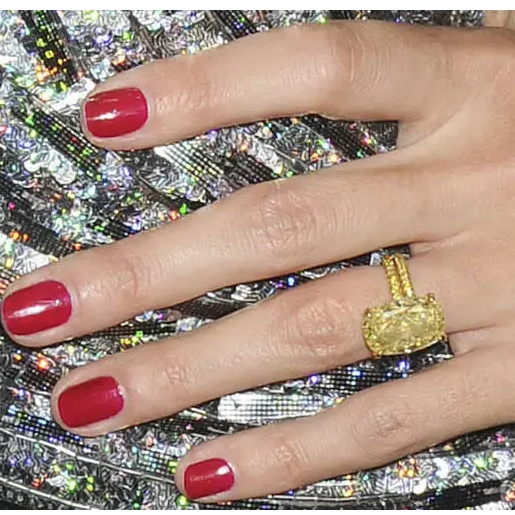 Heidi Klum's yellow diamond engagement ring from Seal is set in yellow gold emphasizing the canary yellow diamond.
Photo: debebians.com
Iggy Azalea's yellow diamond engagement ring from Nick Young features an 8.15 carat cushion cut yellow diamond.
Photo: Instagram/@thenewclassic
Just one of Victoria Beckham's engagement rings from David Beckham. This yellow diamond ring is a stunner.
Photo: James DeVaney/WireImage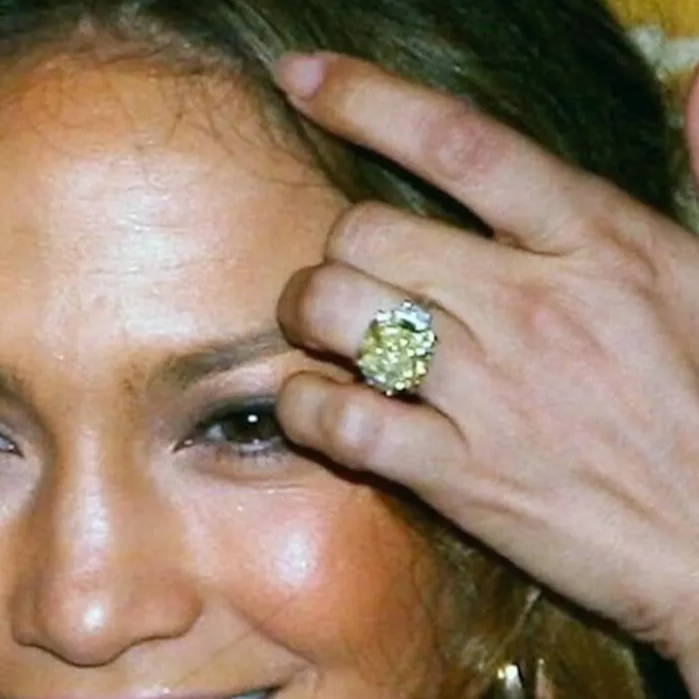 Jennifer Lopez wearing a stunning yellow diamond ring gifted to her from then-husband Marc Anthony.
Photo: silvifort.com
Kelly Clarkson's yellow diamond engagement ring from Brandon Blakstock features a diamond halo framing her center stone.
Photo: Instagram/Kelly Clarkson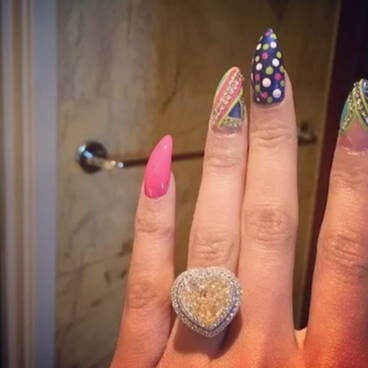 Nicki Minaj's heart shaped yellow diamond engagement ring from Meek Mill is so major and reportedly weighs in at 15 carats.
Photo: Instagram/Nicki Minaj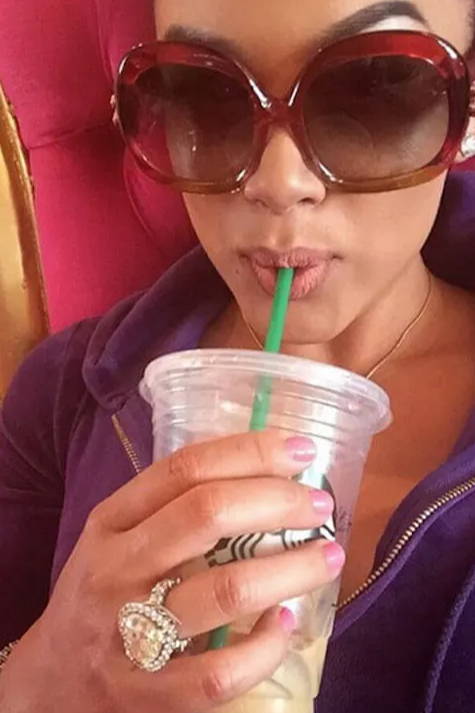 With Nicki Minaj's Starbucks cup for scale.
Photo: Instagram/Nicki Minaj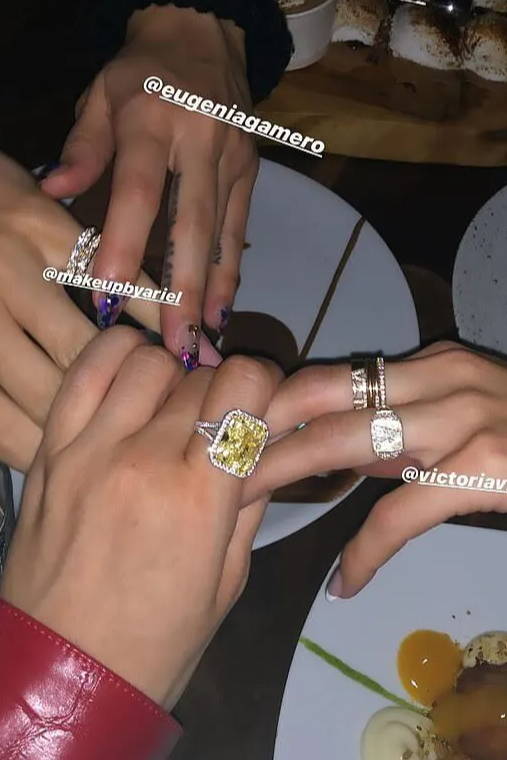 Kylie Jenner - a self purchase? Tell us more.
Photo: Instagram/Kylie Jenner
---
Our Oath collection yellow diamond ring is the perfect everyday statement piece. Set on a rectangular face for a modern signet ring style, this ring stands out with delicate link detailing set into a heavy gold band. This piece was made to be a pinky ring but this yellow diamond ring would look great worn on a ring or pointer finger too.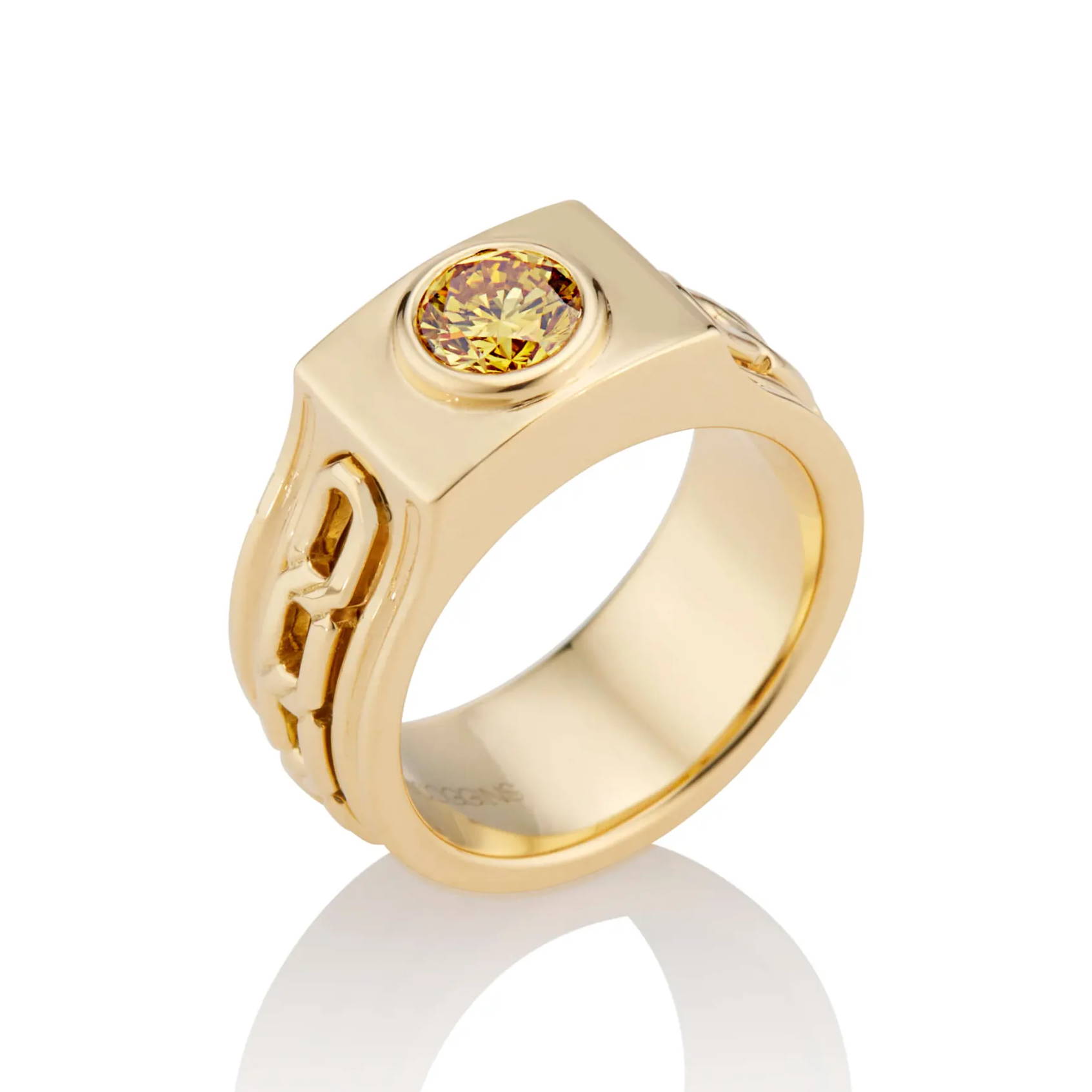 ---
---
We would love to bring these yellow diamond engagement rings to life or customize them to create your ideal design. Our oval yellow diamond ring sets a yellow diamond in a pave diamond basket setting on a yellow gold Axis collection band to enhance the beautiful shade of your center stone. Our round yellow diamond engagement ring uses wrapped bands of gold to add depth and a sculptural feel to your yellow diamond ring. All of our engagement rings for commission or Signature Engagement ring settings could also be made with a yellow diamond of your choice.
---
DISCOVER MORE DESIGNS THAT WOULD LOOK GREAT WITH YELLOW DIAMONDS
Contact us to inquire about having any of these pieces made with yellow diamonds or to commission a new design.
---
Contact us for more information on any of the yellow diamond jewelry shown here or to schedule a custom design session to bring your perfect pair of canary yellow diamond earrings, yellow diamond tennis bracelet, yellow diamond eternity band, yellow diamond tennis bracelet, yellow diamond engagement ring, yellow diamond ring and so much more to life.