Posted by Lindsey Scoggins Studio on Oct 17th 2022
ALL YOU NEED TO KNOW ABOUT DIAMONDS: AN INTRODUCTION

BY LINDSEY SCOGGINS STUDIO

WELCOME TO OUR DIAMOND RING BASICS BLOG WHERE WE'LL SHARE ALL THAT YOU NEED TO KNOW WHEN BUYING YOUR FIRST DIAMOND


If you're a first time diamond buyer, you've landed in the right place. We know how daunting the purchase of your first diamond or piece of fine jewelry can be and how important it is to feel comfortable and have all of the information needed to move forward with ease. Below, we'll share some diamond basics that you need to know to confidently choose the right diamond for you.
Diamond cuts are graded by polish and symmetry. Round brilliant diamonds are also graded by the proportions. Cut ensures that your diamond will sparkle as brilliantly as possible so it's important to choose the highest cut grades.
Our signature engagement ring cuts include round, oval, emerald, cushion and Asscher. Round brilliant cuts are the most traditional and technical, designed to maximize brilliance. Ovals create a lengthening effect on the hand similarly to emerald cuts that have linear facets forming a rectangular shaped diamond. Cushion cut diamonds have a pillowy look with rounded faceting at the corners whereas Asscher cut diamonds have a symmetrical square ratio. Other diamond shapes include hearts, Princess, pear and marquise, to name a few.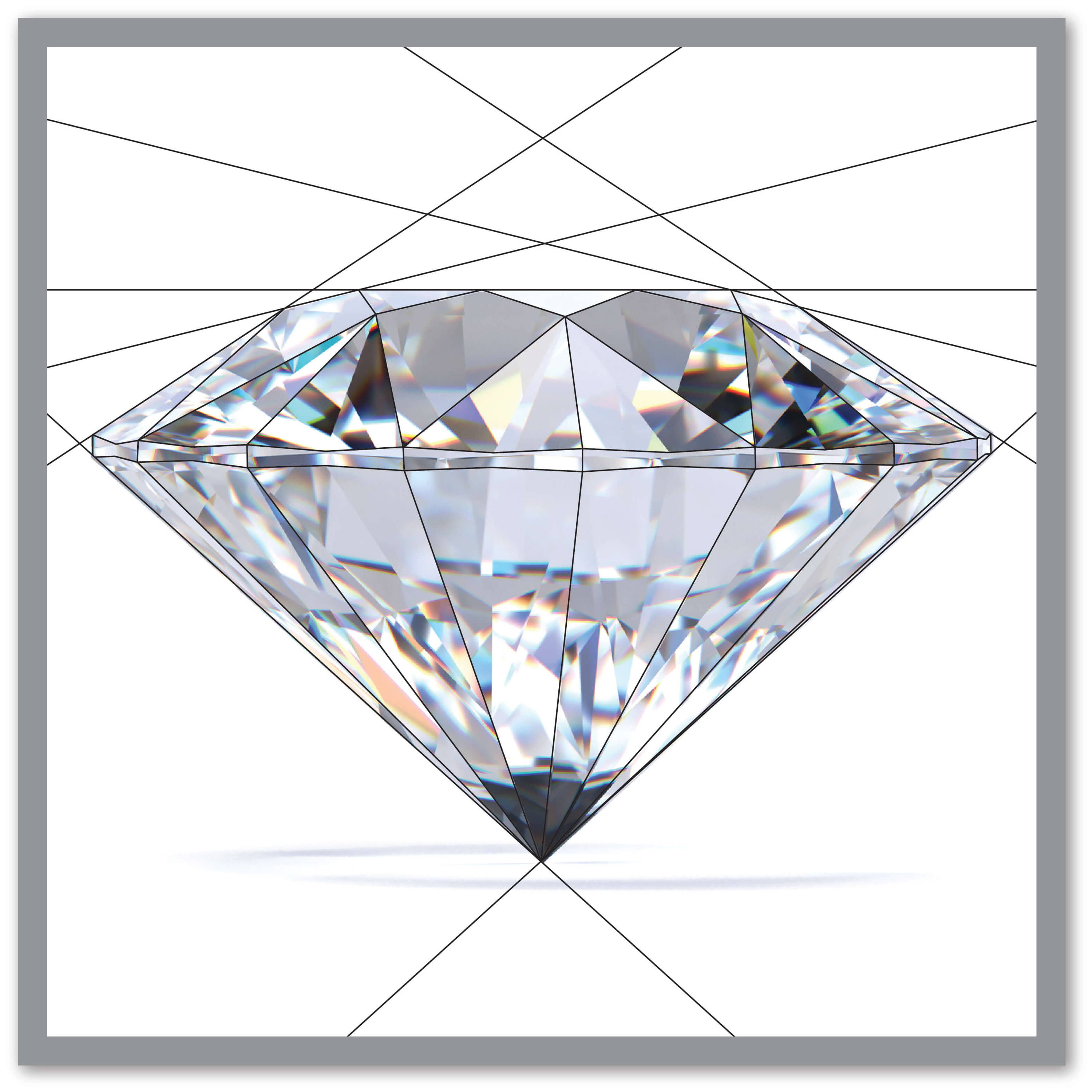 Diamond color is graded on an alphabetical scale starting with D all the way to Z, with diamonds progressively showing more yellow as you work your way down the alphabet. D, E and F are considered to be colorless. G, H, J and I are considered near colorless.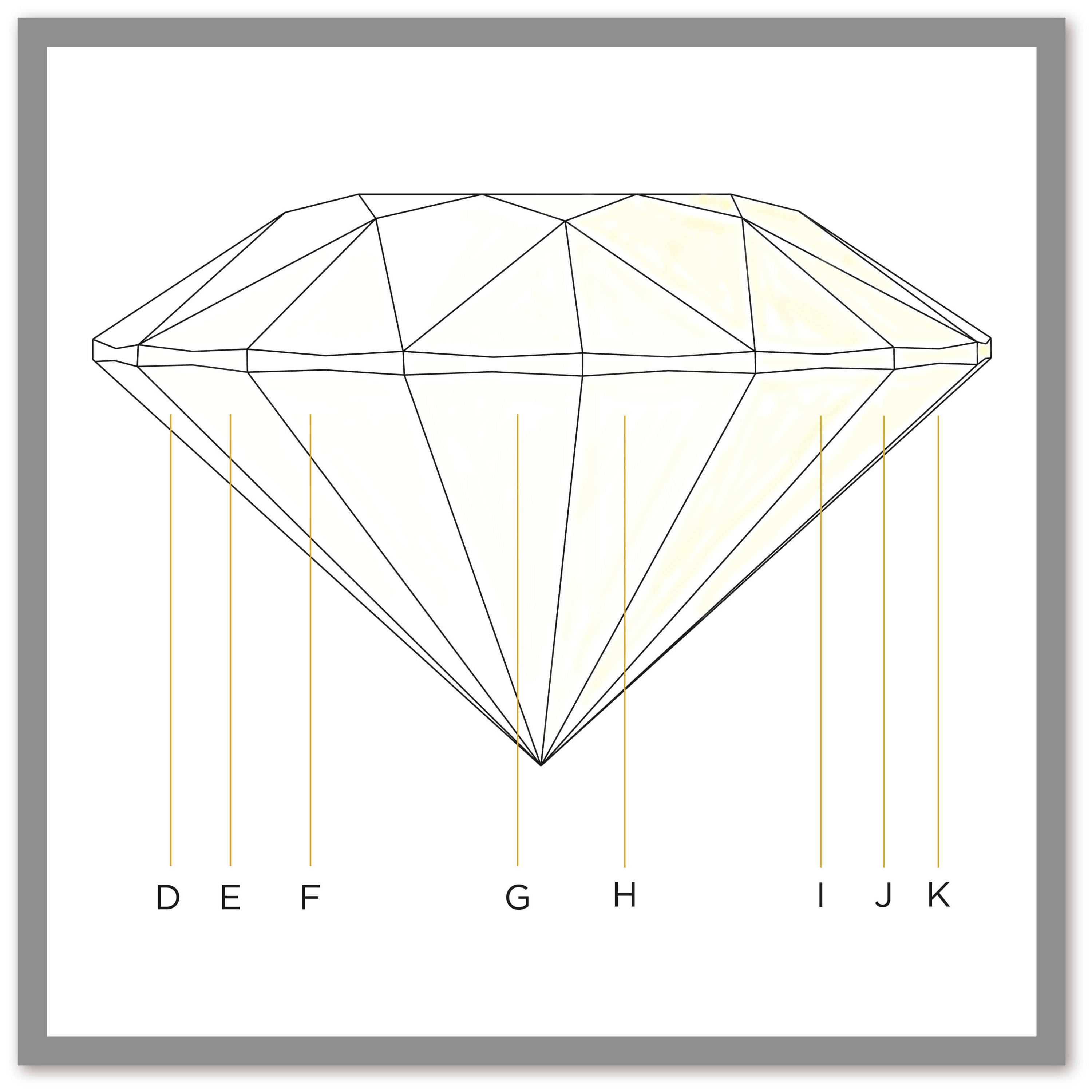 Clarity measures the imperfections within a diamond. Flawless (F) and internally flawless (IF) mean that there are no visible inclusion in your diamond. Working the way down the scale - VVS1 and VVS2 represent very very slightly included with 1 and 2 representing the number of inclusions. VS stands for very slightly, SI is slightly included and I is included. Not all inclusions are equal - some are wispy and less visible while others are made from black carbon and are more easy to spot with the naked eye.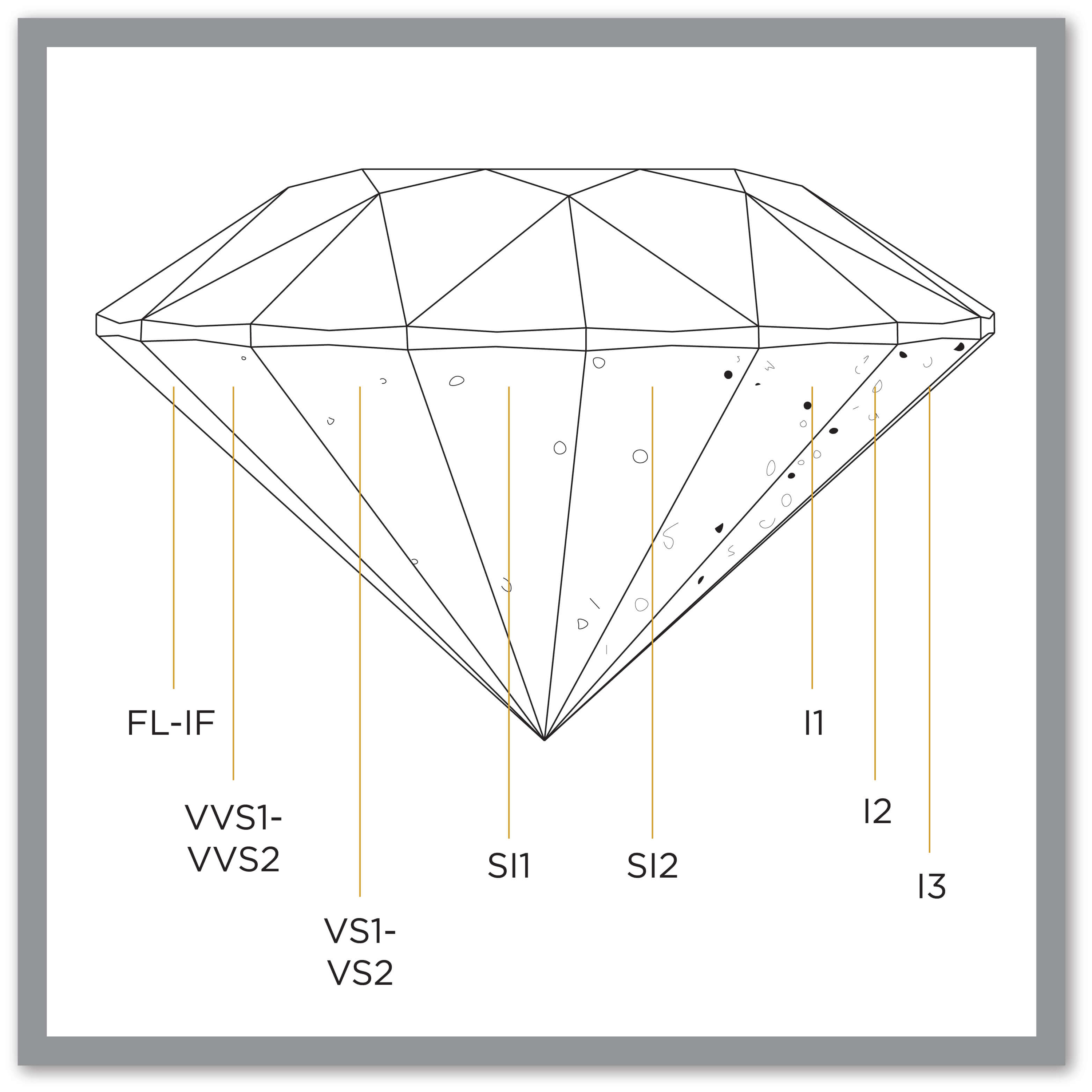 Not much to explain here - carat refers to the size of the diamond. Two diamonds of the same size can differ greatly in pricing based on their grading characteristics. We find that some clients are very focused on size while others value color and clarity based on their personal preferences. The choice is yours - you can't go wrong.
DISCOVER OUR SIGNATURE ENGAGEMENT RING COLLECTIONS

Now that you know some diamodn ring basics, it's on to finding your ring. Our signature engagement ring collections incorporate unique settings and bands to give your engagement ring a special and personalized touch. Ranging from the most traditional solitaire to edgy and dramatic designs, we can help you find your perfect ring.
Contact us for more diamond ring basics, to help you find your perfect diamond and engagement ring or with any questions on diamond clarity, diamond color or anything else.