Posted by Lindsey Scoggins Studio on Mar 11th 2021
CUSTOM DESIGN STORY: A NECKLACE FROM THE DEPTHS OF THE OCEAN INSPIRED BY BRITNEY SPEARS

BY LINDSEY SCOGGINS STUDIO

DYLAN LITERALLY WENT DOWN TO THE BOTTOM OF THE OCEAN TO FIND THE ABALONE PEARL USED IN THIS ONE OF A KIND NECKLACE


---
Scuba diver, Dylan, stopped into the studio between trips to Hawaii. He came with a very special abalone pearl that he found while out on a dive. We immediately thought of the line from "Oops!... I Did It Again" by Britney Spears— "well baby, I went down and got it for you…" and were inspired by the idea of a real life, modern "Oops!... I Did It Again" Britney Spears moment.
While chatting with Dylan, we decided that a necklace was the best option to use to show off the pearl and to protect it. To avoid drilling and potentially damaging the pearl, we thought that the best solution would be to start by building a base around it, allowing us to preserve and show off the originality and natural beauty of the pearl. We created a crescent moon of diamonds to frame half of the pearl and also added diamond star stations to the chain. The final piece is a beautiful reminder of the beauty that you can find in anything. You just have to choose to look for it.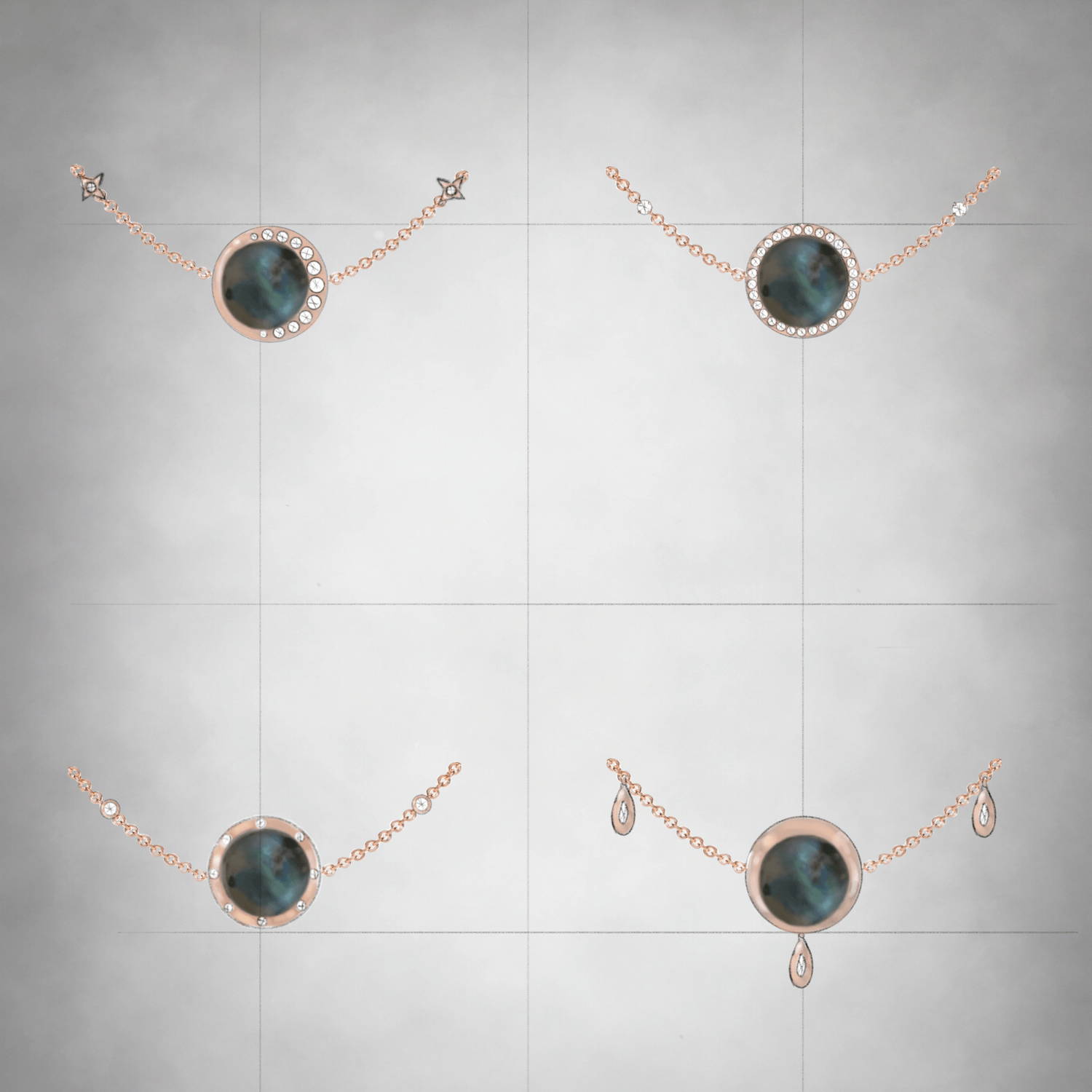 ---
DISCOVER MORE PENDANTS AND MEDALLIONS AVAILABLE FOR COMMISSION

---
Contact us to commission a Britney Spears inspired design or any one of a kind piece.