Posted by Lindsey Scoggins Studio on Nov 3rd 2023
Discover the custom design story behind a mesmerizing one of a kind pink gemstone cabochon ring framed with a varied pavé diamond crescent moon and star.
CUSTOM DESIGN STORY: A VINTAGE REPLICA RING

BY LINDSEY SCOGGINS STUDIO

THE STORY OF A REPLICA RING BROUGHT TO LIFE TO REPLACE A CLIENT'S MISSING HEIRLOOM

A very meaningful custom commission, this vintage replica ring is much more than just a beautiful piece of jewelry. Our client inherited the ring from her grandmother. At some point, it unfortunately went missing and she contacted us with the hopes of recreating it.
Lindsey describes the experience of bringing this vintage replica ring to life below.
"REPLICA: a most special project. A lost heirloom ring, an appraisal from 1979, and a grainy black and white image. Could we replicate this special piece? This project was full of challenges, but the result was so beautiful and it reminded me why I chose to do what I do. I get to work with clients who trust me and my team to create magic for them. I have a CAD designer who is spectacular and patient with the process of building models together, and a jeweler who reassures me everything will turn out as it should. I didn't design this piece, so I didn't put my usual trademark inside, just my initials as the maker who shepherded its journey back to my sweet client. The best kind of jewelry story."
Our client just had the original appraisal from 1979 that had one image of the ring - the grainy black and white image below. We used this to model the replica that was as close to the original ring as possible.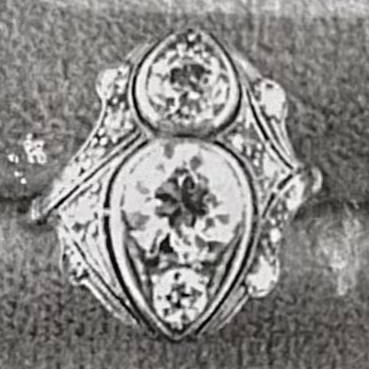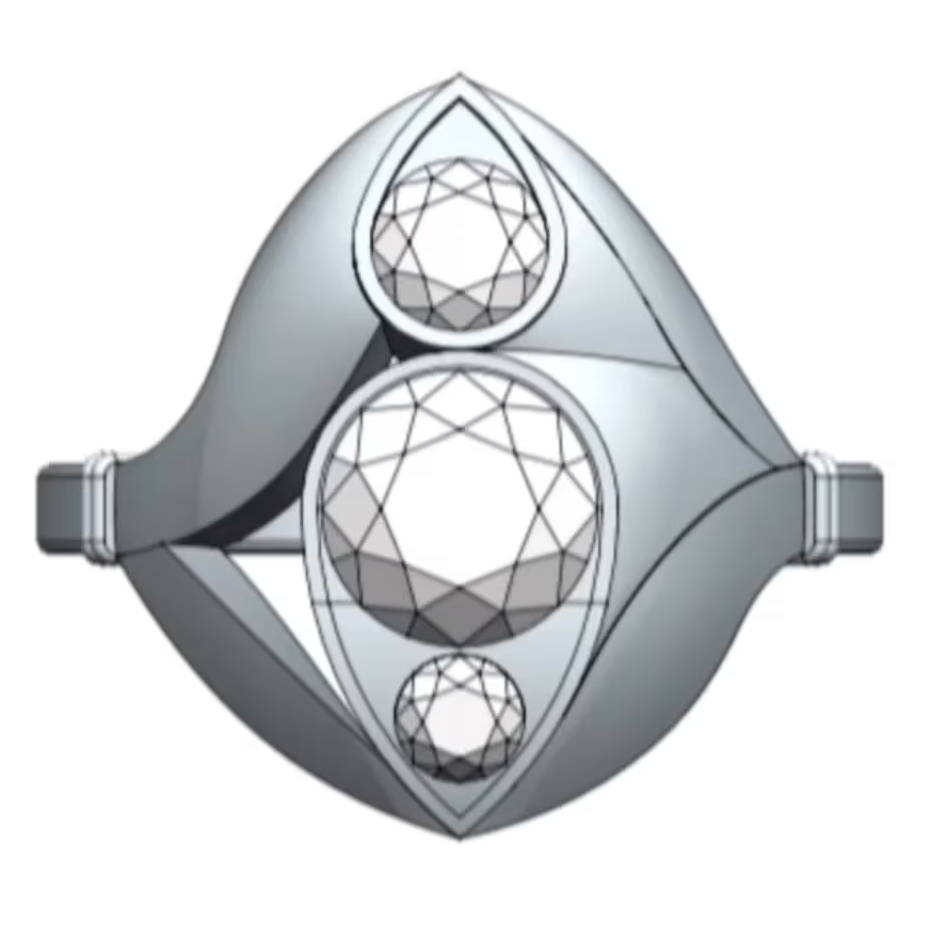 This piece was a true labor of love that required months of design work before we could even build the physical model. We knew how important it was for the design to resemble the original ring as closely as possible and wanted our client to feel as if she had never lost the ring in the first place. It was well worth the time it took to create this special piece.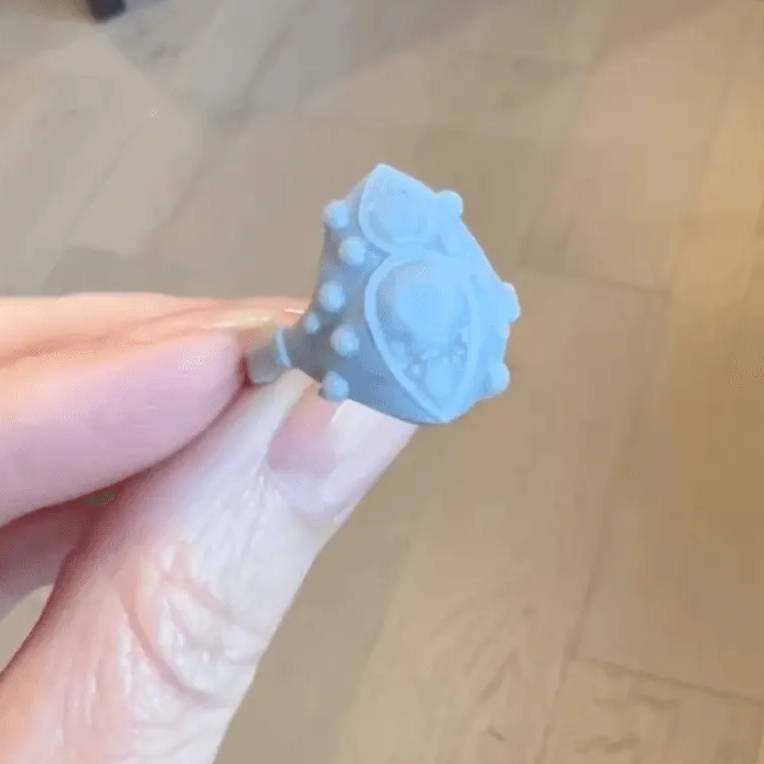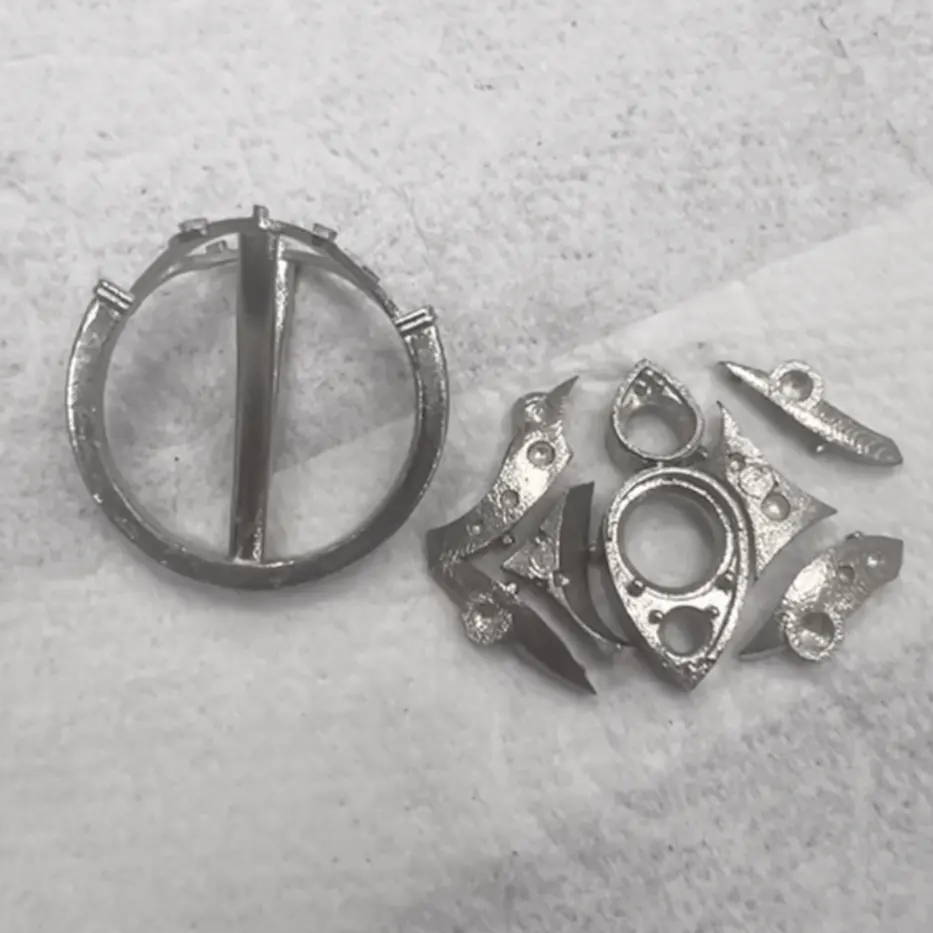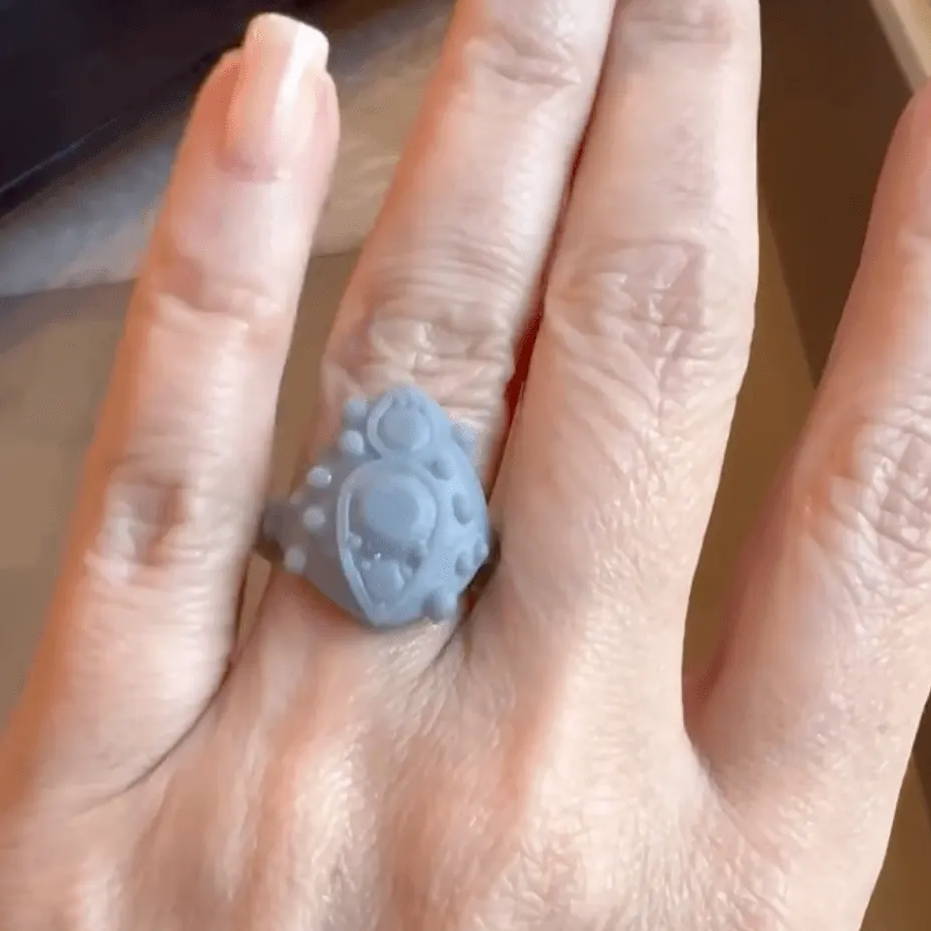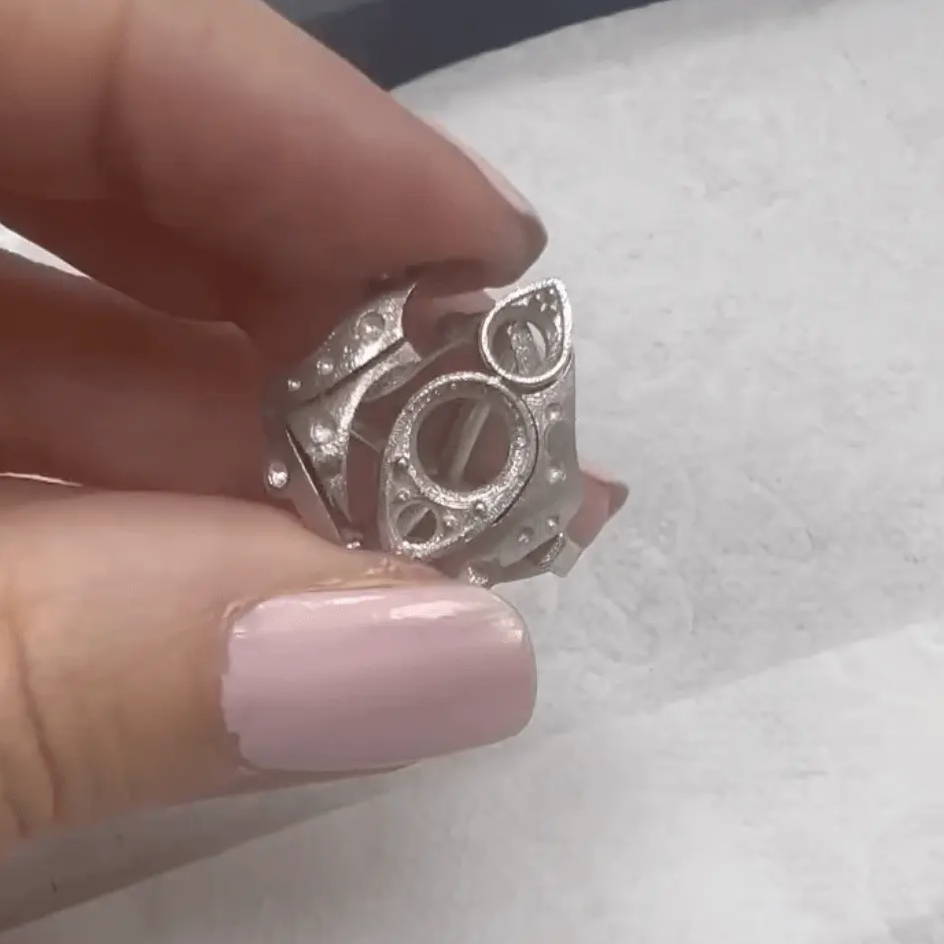 The final piece is a beautiful reminder of the meaning that jewelry holds along with a sweet symbol of what's meant for you returning to you - one way or another. Contact us to have your own vintage replica ring made or to discuss bespoke design possibilities.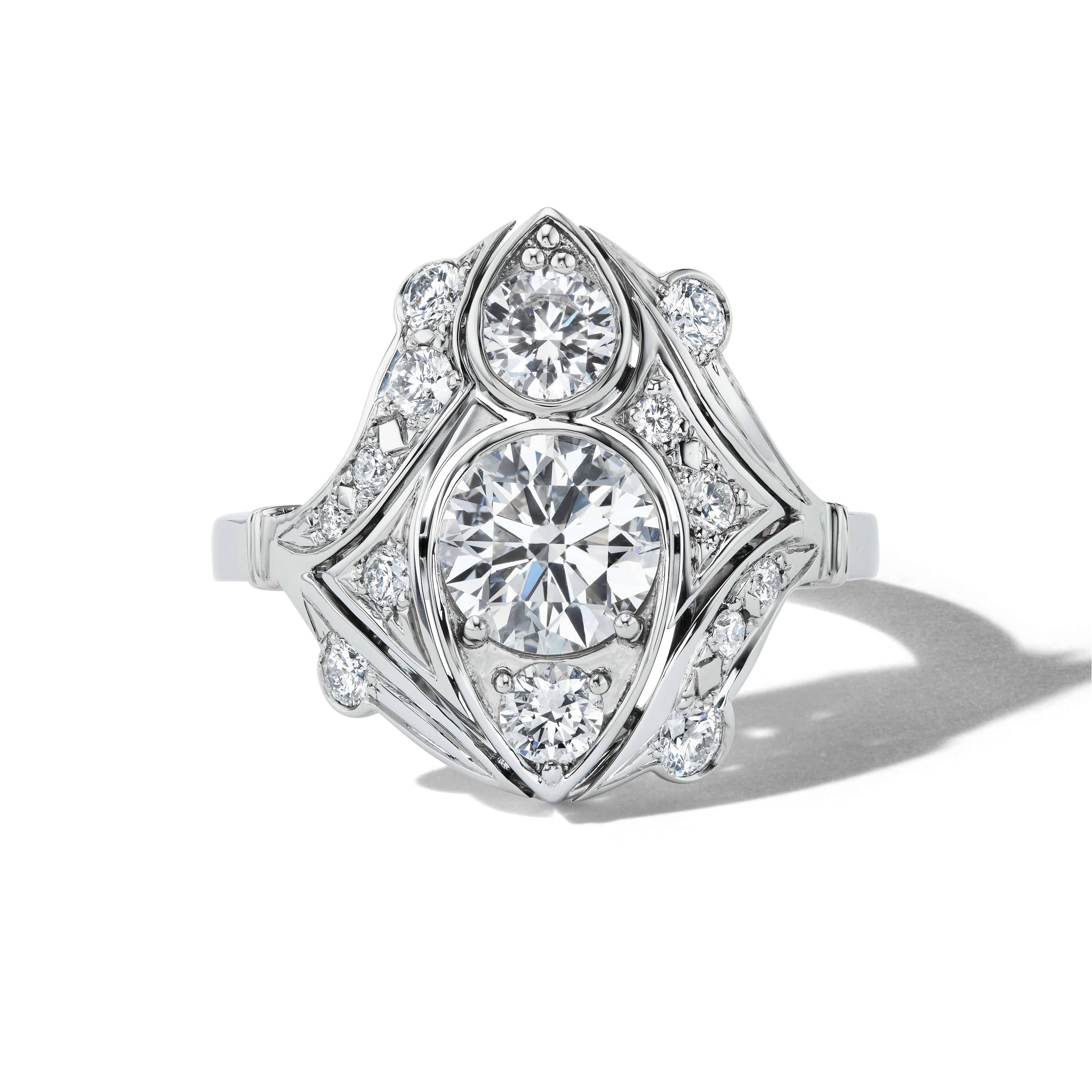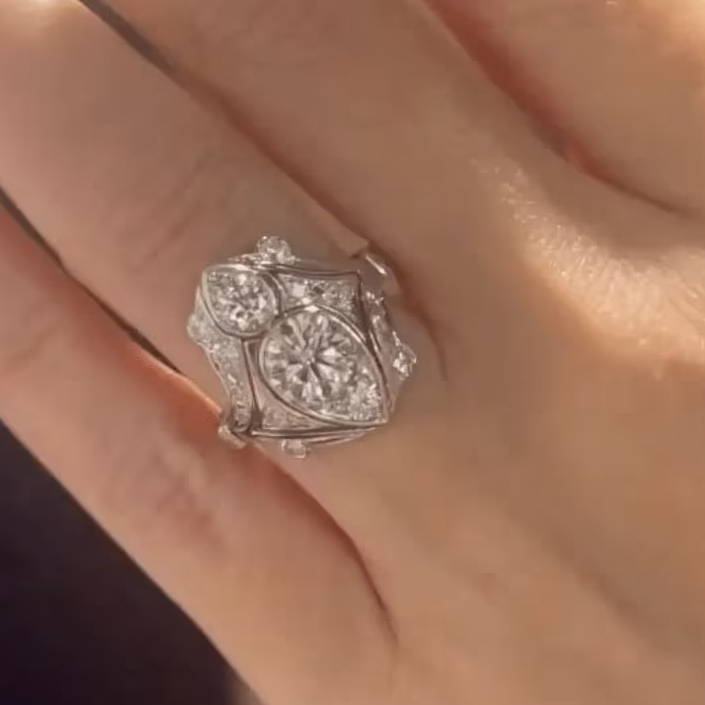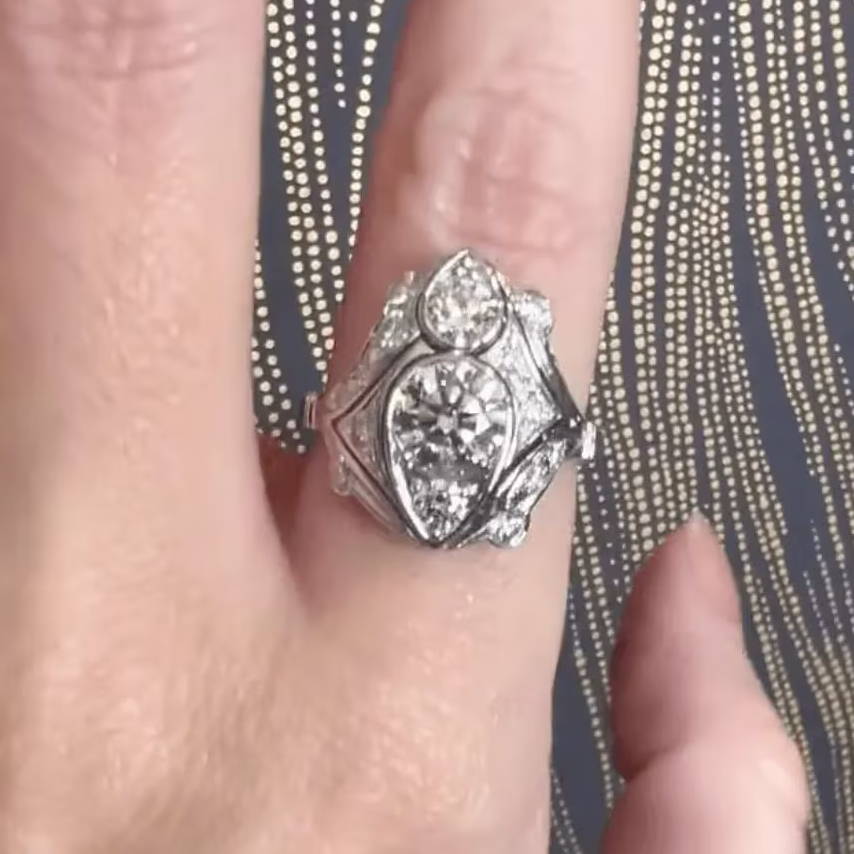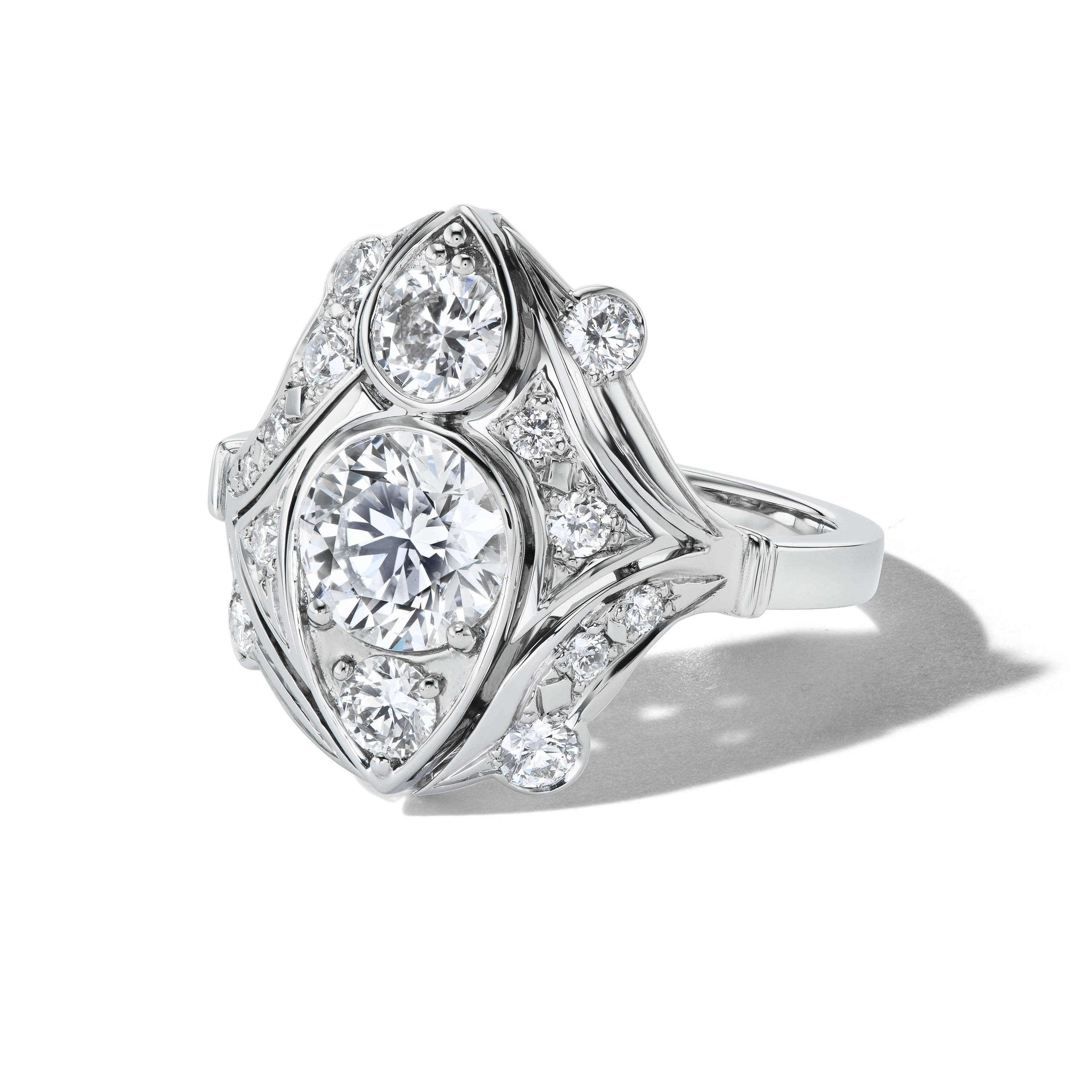 DISCOVER MORE CUSTOM RINGS & ONE OF A KIND COMMISSIONS

Contact us to commission a vintage replica ring, custom ring or any other type of jewelry that you might have on your wish list. We can't wait to work with you.