Posted by Lindsey Scoggins Studio on Jun 17th 2021
CUSTOM DESIGN STORY: A TOURMALINE GYPSY RING

BY LINDSEY SCOGGINS STUDIO

THE STORY OF A ONE OF A KIND TOURMALINE GYPSY RING


We designed this tourmaline gypsy link ring for a client who was looking for a special piece to add to her collection. She wanted us to design something that embodied strength, made a statement and also used a colorful gemstone. We suggested our Oath setting, making this ring the third iteration of our Oath ring designs. We've previously made our Oath pinky rings that have included a classic Oath cuff pinky ring and a one of a kind diamond pinky ring. This Oath ring is the most statement making yet, and is sure to be an important heirloom for generations to come. Read the full story behind this beautiful custom designed ring below.
THE INITIAL DESIGN OPTIONS

These are the original designs that we shared with our client to match two different gemstones. Both designs feature chain link detailing along the band that meet to form the setting at the gemstone. We also included an option with and without the scored line detailing intersecting the link detailing and band. These designs have to be tailored to each specific gemstone to perfectly match their dimensions.
This casting included separate pieces that had to be soldered together to complete the ring. Some of the sprues are still visible on this casting and the setting for the center stone looks so different from the finished piece.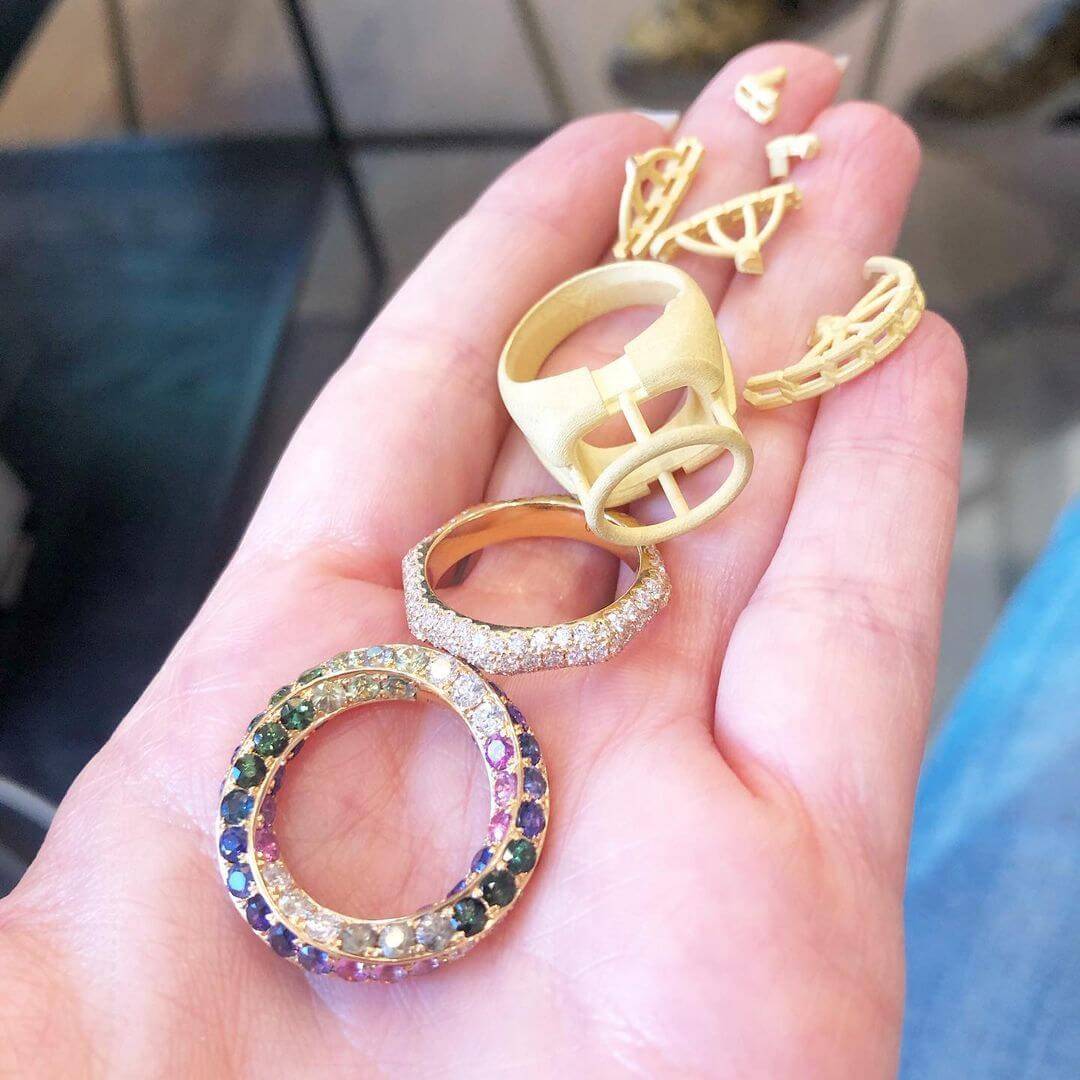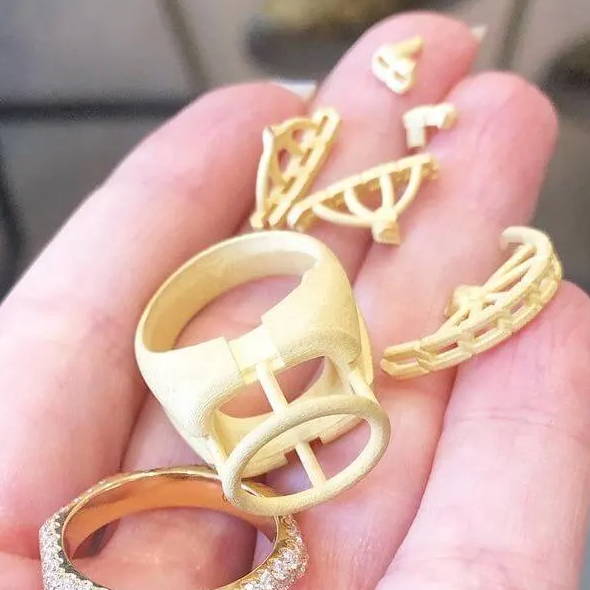 The ring pre-assembly, stone setting and polishing. So many pieces went into this ring to create the link detailing on the band.
The final piece is a beautiful heirloom ring that is sure to start conversations and attract admirers whenever it is worn. The mesmerizing center stone is a vibrant shade of green that pairs perfectly with the rich tone of the 18 karat yellow gold setting. The center stone is a stunning 4.5 carat green tourmaline. We love all of the details of this band with intricate link detailing around the sides and face of the ring as well as grooved lines that intersect throughout. The tiniest of details add a unique element to the design that makes this ring stand out even more. We were sad to see this stunning ring leave the studio but can't wait to see it out in the wild on the hand of our client.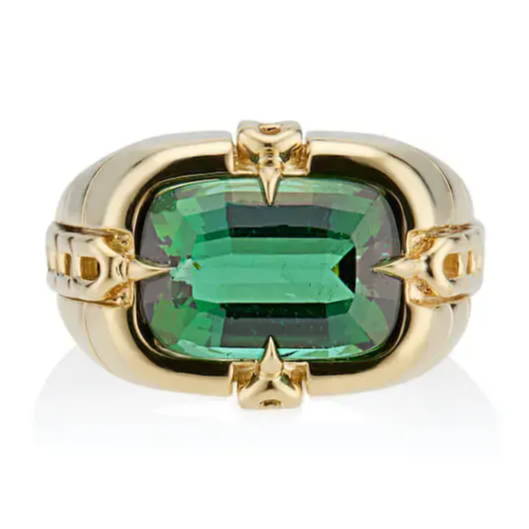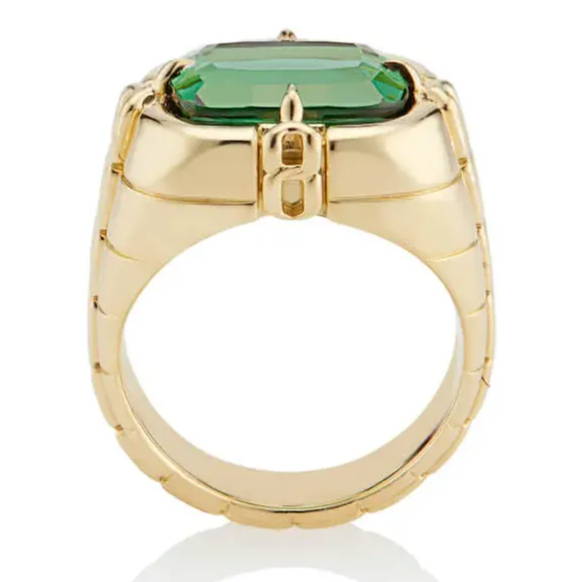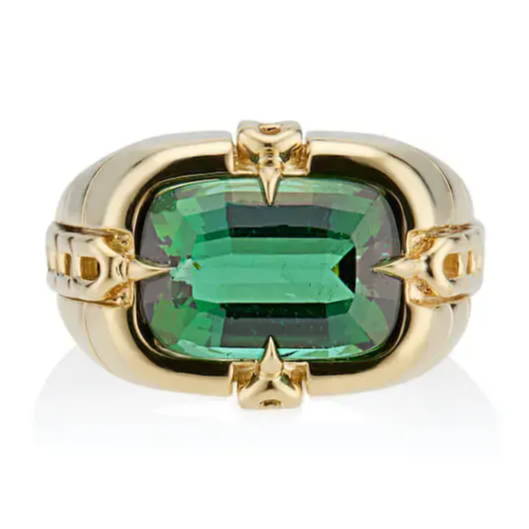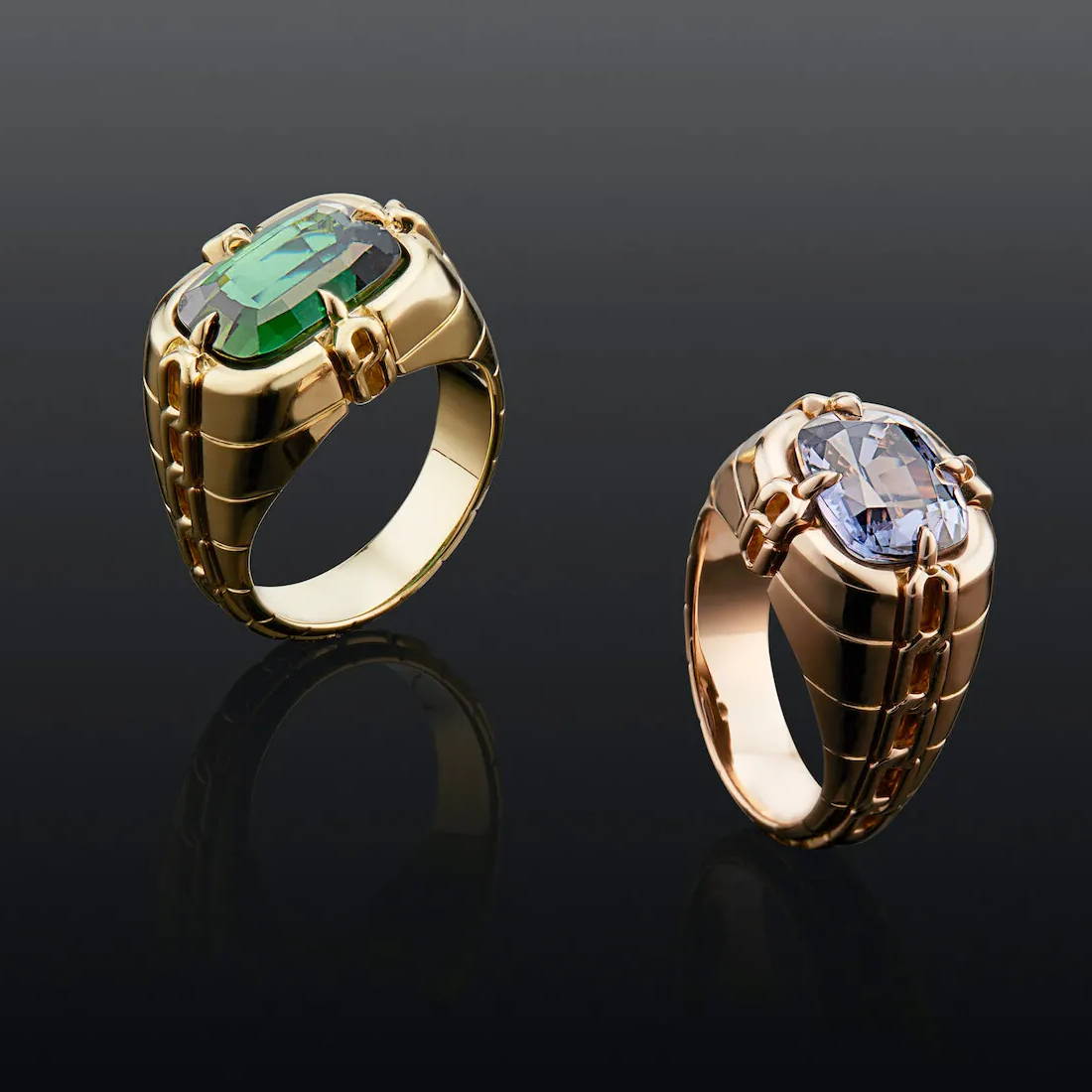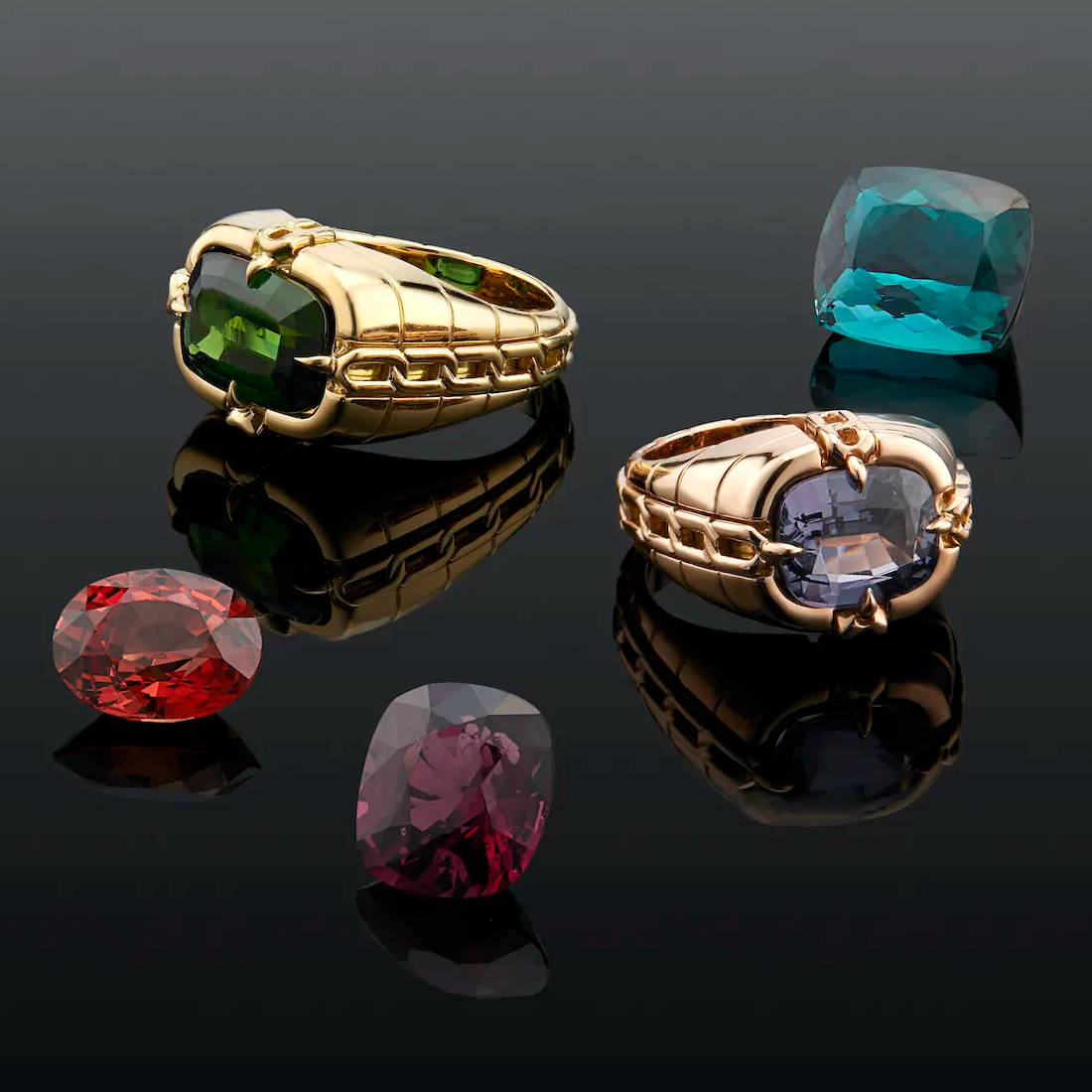 Shown with another iteration of the gypsy link design, these rings make the perfect pair.
DISCOVER MORE GEMSTONE RINGS AVAILABLE FOR COMMISSION

Browse a few more of our rings that are available for commission. We've designed these with specific gemstones in mind but these can be customized with any gemstone or metal color of your choice. These designs would also make beautiful engagement rings with either a gemstone or diamond as the center stone. These designs are also great starting points if you'd like to customize further or get an idea for a totally one of a kind design.
Contact us to commission a custom designed ring of your own, or for more information on any of the jewelry shown here.