Posted by Lindsey Scoggins Studio on Oct 7th 2022
CUSTOM DESIGN STORY: A ONE OF A KIND EAST WEST ENGAGEMENT RING

BY LINDSEY SCOGGINS STUDIO

GOLDILOCKS: AN EAST WEST ENGAGEMENT RING WITH JUST THE RIGHT MIX OF GOLD AND DIAMOND ACCENTS

It seems like surprise engagements are becoming less of the norm these days - especially if the special someone receiving the ring works in the jewelry industry. When our client came to us and wanted to keep the ring a total surprise we were a little nervous at first. As fate would have it, his soon to be fiancée and close friend of the Studio just so happened to have stopped by to see us a few weeks earlier. As one does when sitting in front of trays of rings, she hinted that she loved the idea of an east west emerald cut engagement ring. This clue was enough for us to get to work on bringing a one of a kind design to life just for her.
We designed and rendered three different design options for our client to choose from. Each design features an emerald cut diamond in an east to west setting. The first option was a bezel setting on a classic Three Phases style beveled band. Our next design option added a baguette diamond halo around the center stone - a more discreet and unique halo than the traditional pave halo setting. The last option also added graduated custom cut baguette diamonds to the band for the most diamond heavy ring of them all.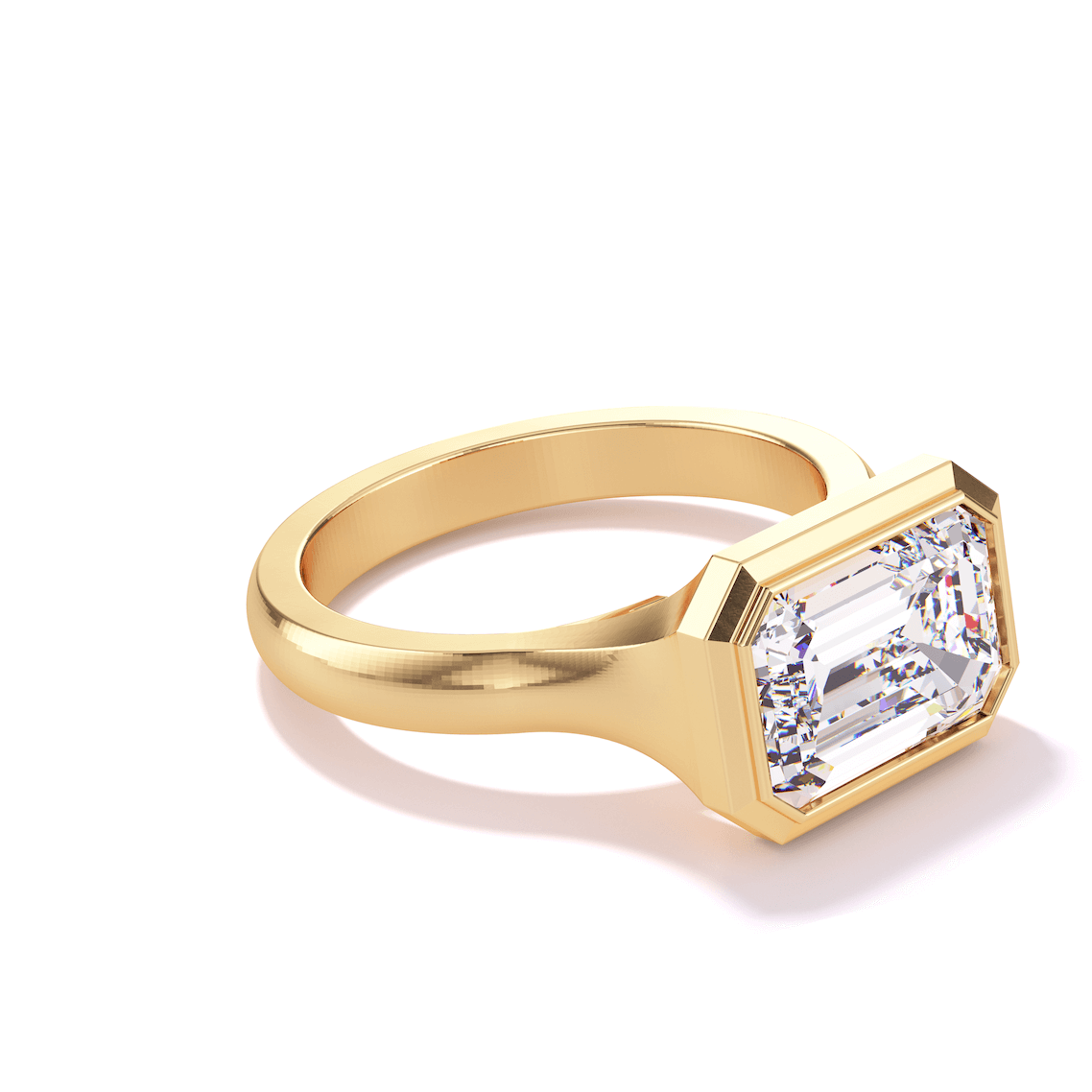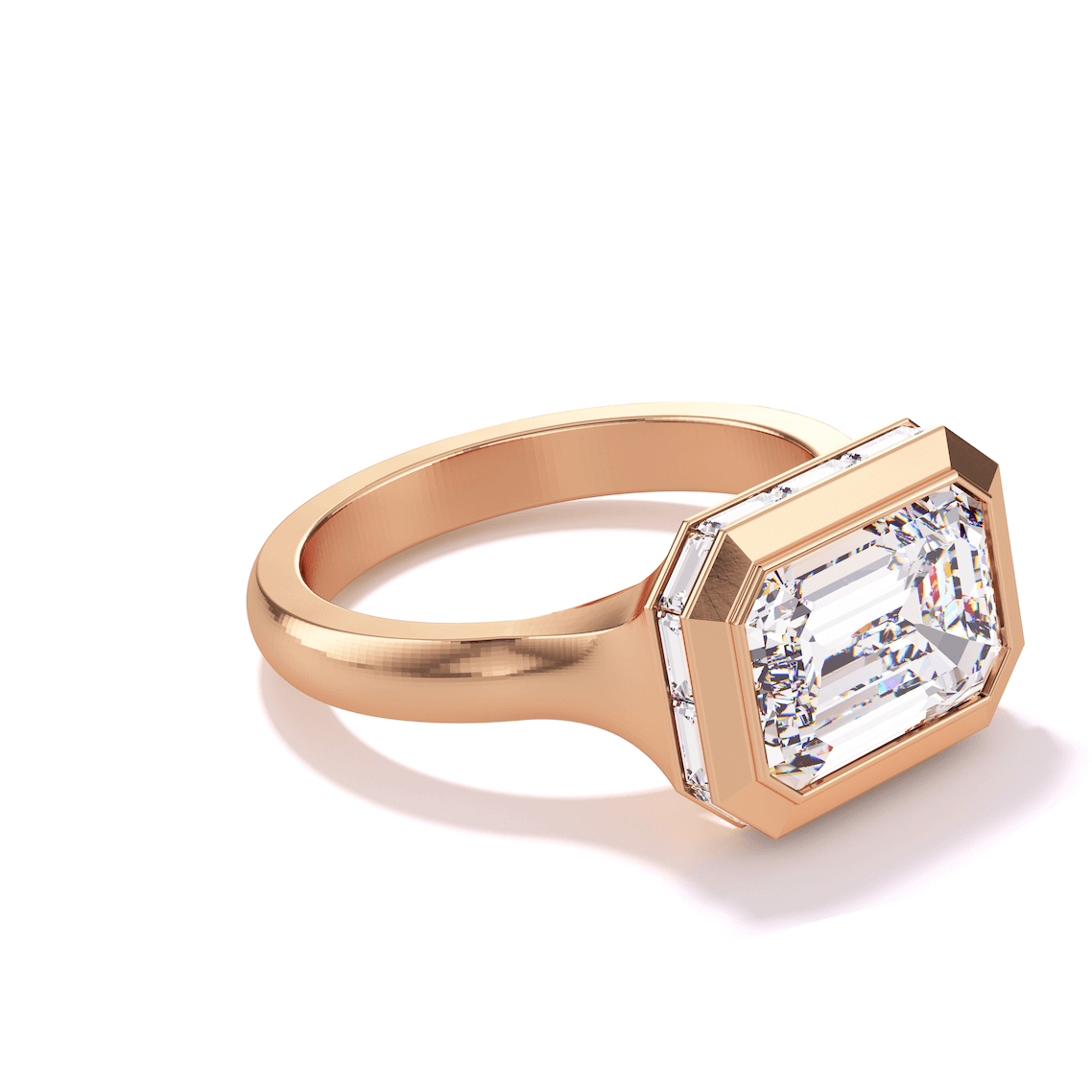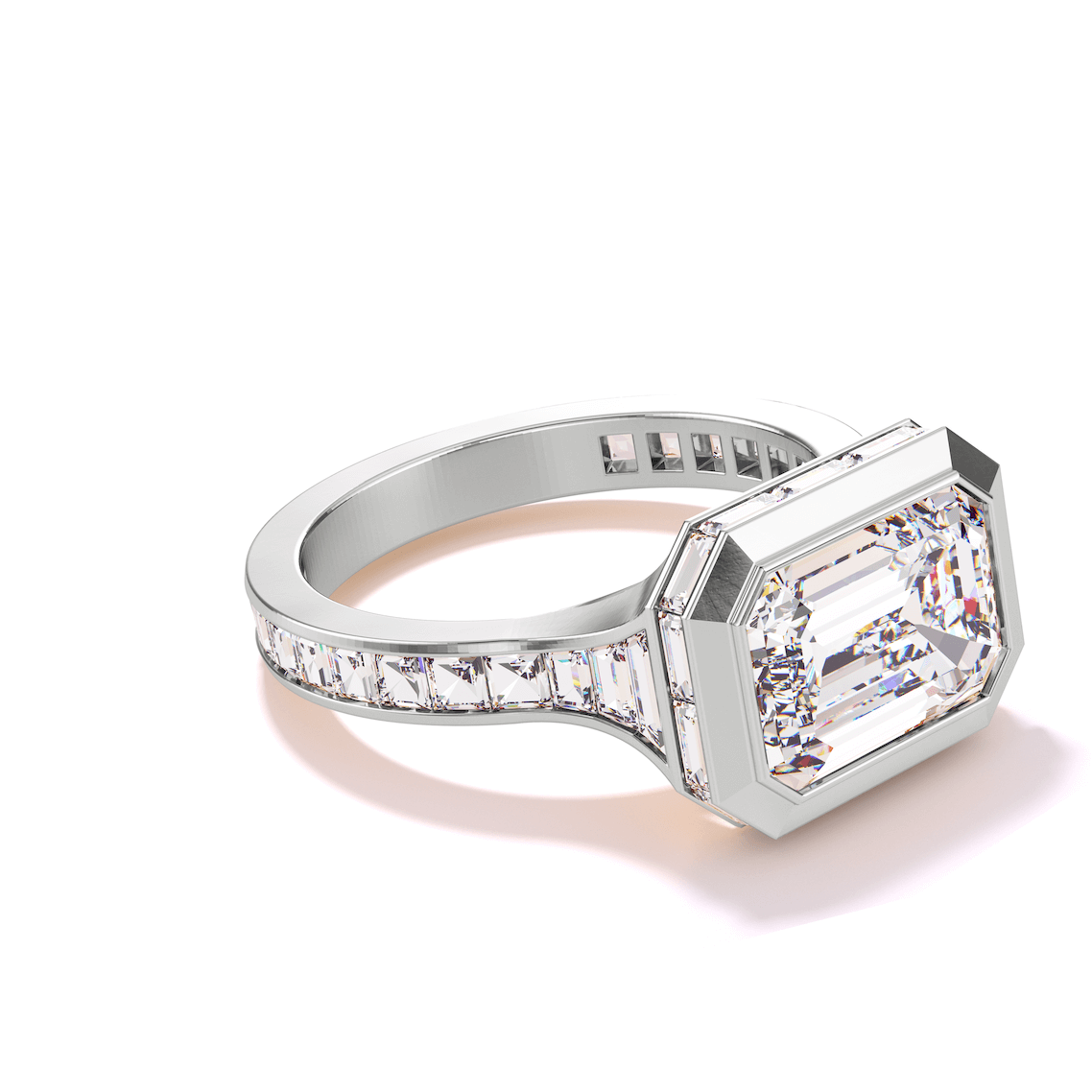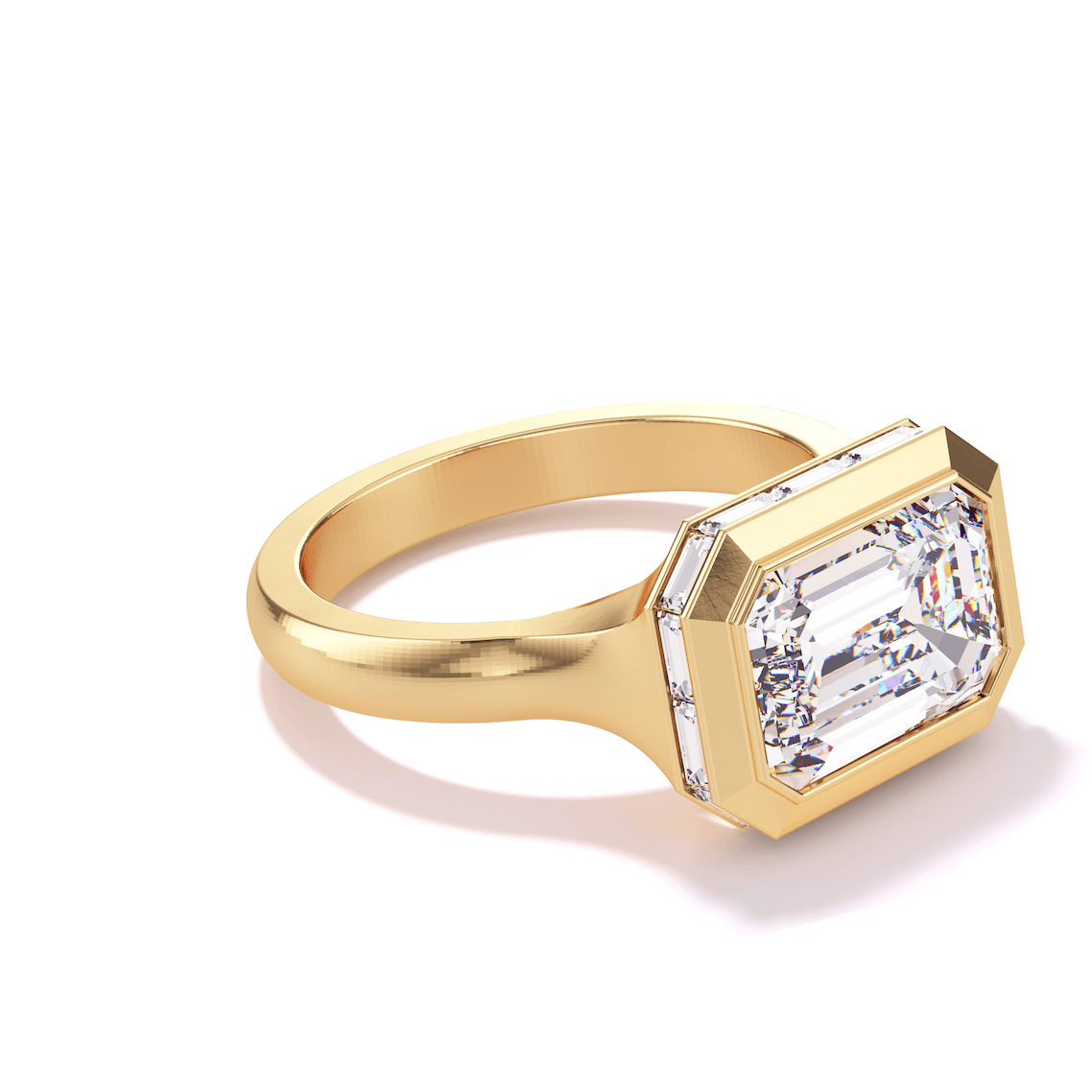 Our client chose the goldilocks of the three design options with just the right amount of diamond accents framing the center stone. Knowing our client's now fiancée, we think that this custom engagement ring is very true to her style and is a really versatile piece that she can wear with a lot of band combinations. After her proposal, she saw the other design options and confirmed that he had made the right choice. She wanted more gold presence and the custom cut baguette diamond band version would have had less of a gold presence than she would have liked. We are so excited for this beautiful couple and can't wait to see her wearing her stunning ring.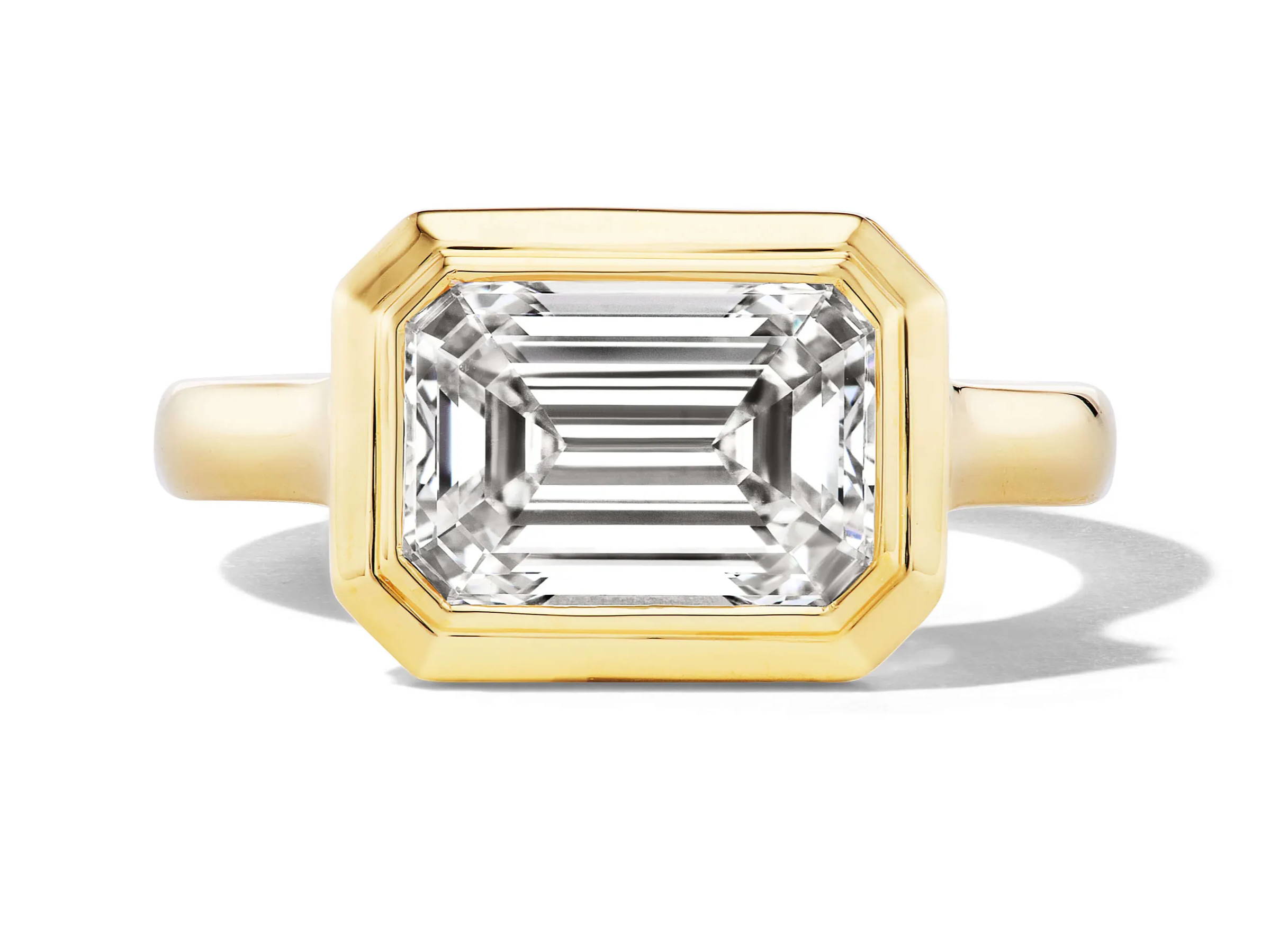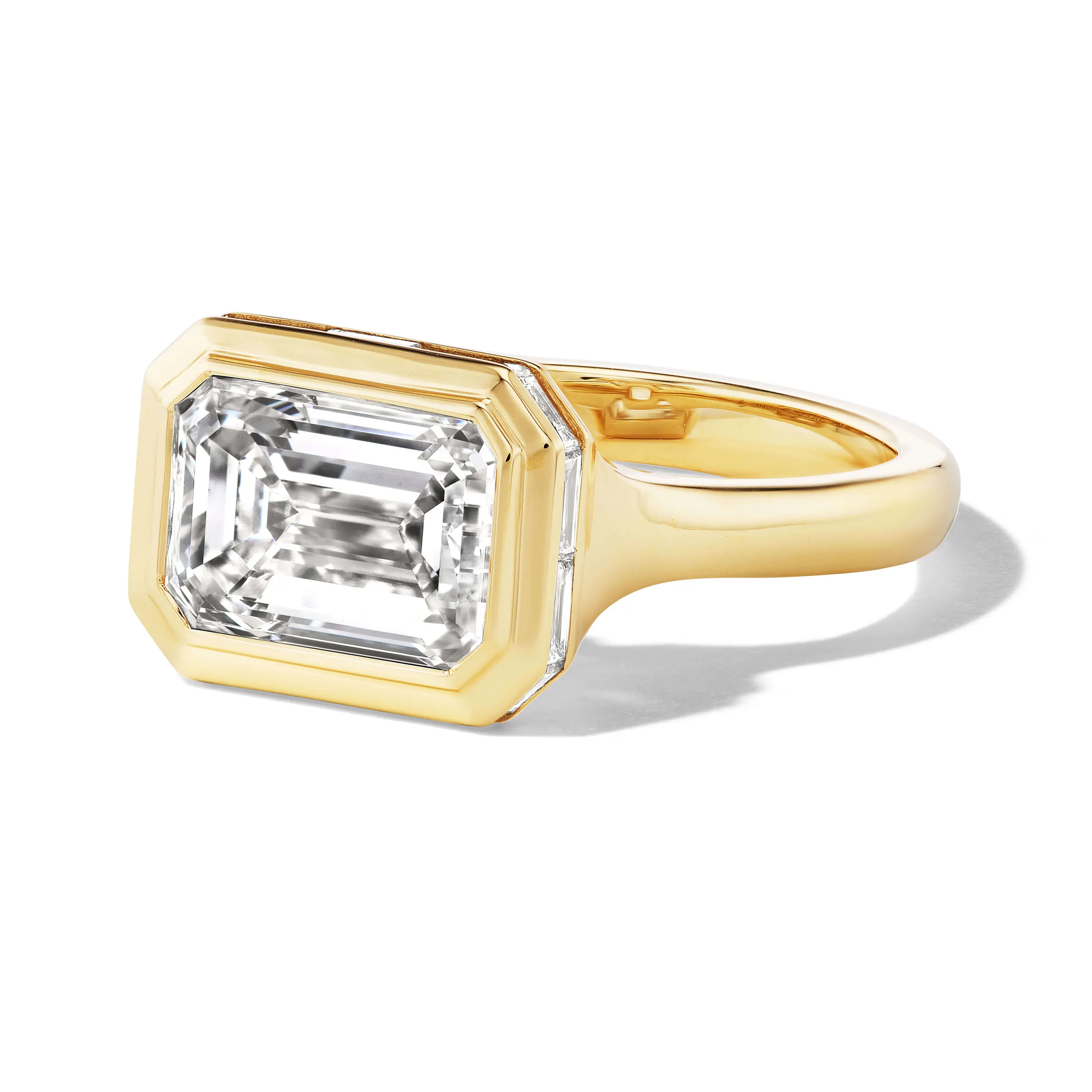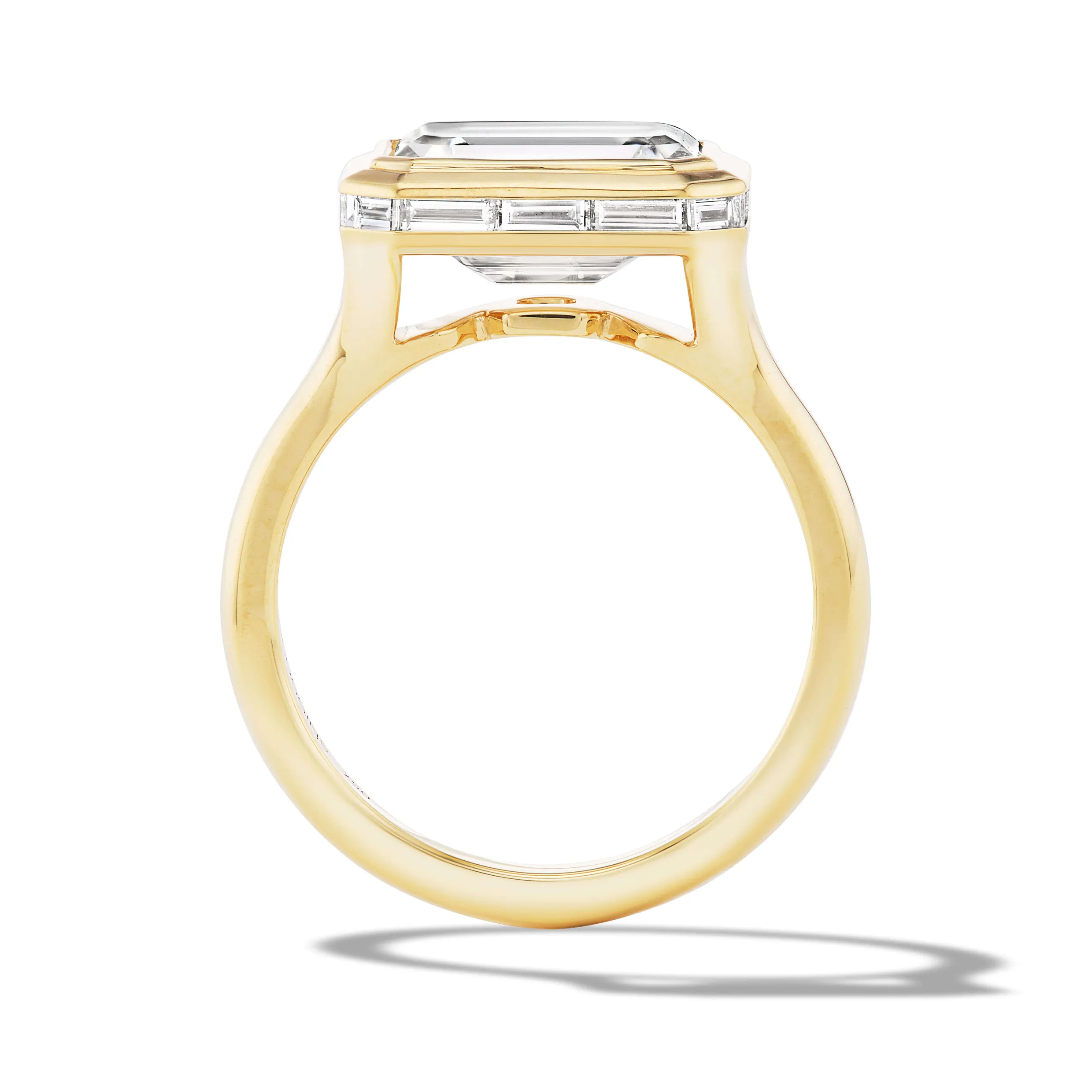 DISCOVER MORE JEWELRY FOR COMMISSION

Discover more emerald cut engagement ring designs and east west engagement rings for commission. We would love to bring any of these to life for you or customize them in any way that you'd like.
Contact us to inquire about a custom east west engagement ring of your own or with any other questions.