Posted by Lindsey Scoggins Studio on Jan 14th 2022
CUSTOM DESIGN STORY: AN EMOTION NECKLACE

BY LINDSEY SCOGGINS STUDIO

THE STORY OF A NECKLACE DESIGNED BY A VERY SPECIAL YOUNG COLLECTOR THAT SHARES EXACTLY HOW SHE IS FEELING.


This sweet piece started as an idea from Lindsey's niece who asked for a necklace to express her feelings. She chose all of the emotions including happy, joyful, silly, sad and calm. Ideas were exchanged over summer camp letters, followed by an official design session with the final piece being a rondel type of bead that is strung on a sterling silver chain and rotated to the emotion of her choice. Scroll down to see how this design came to life and to see the final piece.
THE INITIAL DESIGN OPTIONS

We love the selection of emotions that our client chose to add to her necklace. The designs below helped to show the dimension and shaping that eventually came to life with the finished product.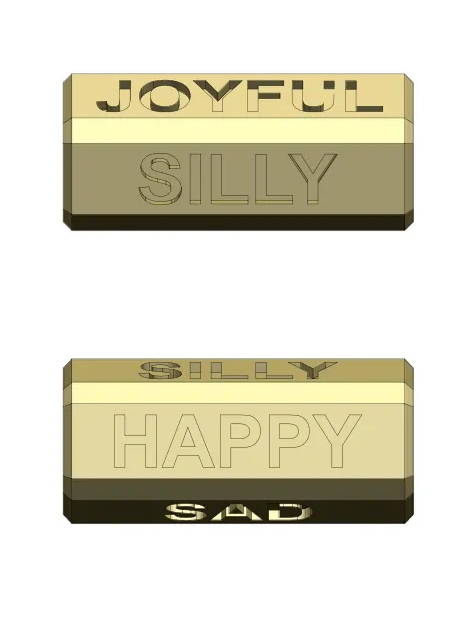 The final piece is a sweet and meaningul design made in collaboration between Lindsey and her niece. This is such a nice reminder that we can bring our visions to life - all we need is to have an idea and the passion to turn our dreams into a reality. It looks like someone just might be on her way to having a career in the jewelry industry. We can't wait to see what she designs next.
Contact us to commission a custom emotion necklace of your own, or for more information on any of the jewelry shown here.