Posted by Lindsey Scoggins Studio on Mar 20th 2023
Discover the custom design story behind a mesmerizing one of a kind pink gemstone cabochon ring framed with a varied pavé diamond crescent moon and star.
CUSTOM DESIGN STORY: A ONE OF A KIND MOON CABOCHON RING

BY LINDSEY SCOGGINS STUDIO

THE STORY OF A MESMERIZING PINK TOURMALINE CABOCHON RING FRAMED WITH A PAVE DIAMOND CRESCENT MOON AND STAR


Meet the latest custom commission from our celestial collection, the Pink Moon, featuring a mesmerizing pink tourmaline cabochon emerging from a pavé diamond crescent in glowing rose gold. The pink moon symbolizes the arrival of spring and the changing of the seasons, a reminder that even after long winters flowers will always bloom again. Read the full custom design story behind this cabochon ring below.
We initially designed this ring with a moonstone and a slightly smaller stone. Our client loved the look of the pink cabochon that we found so the original shaping and size of the design had to be a bit different from the original sketch. Due to the size of the tourmaline we also had to expand the size of the crescent moon to add more diamonds and wrap around the basket of the ring. We added the diamond star detail as an added design element to personalize this cabochon ring further.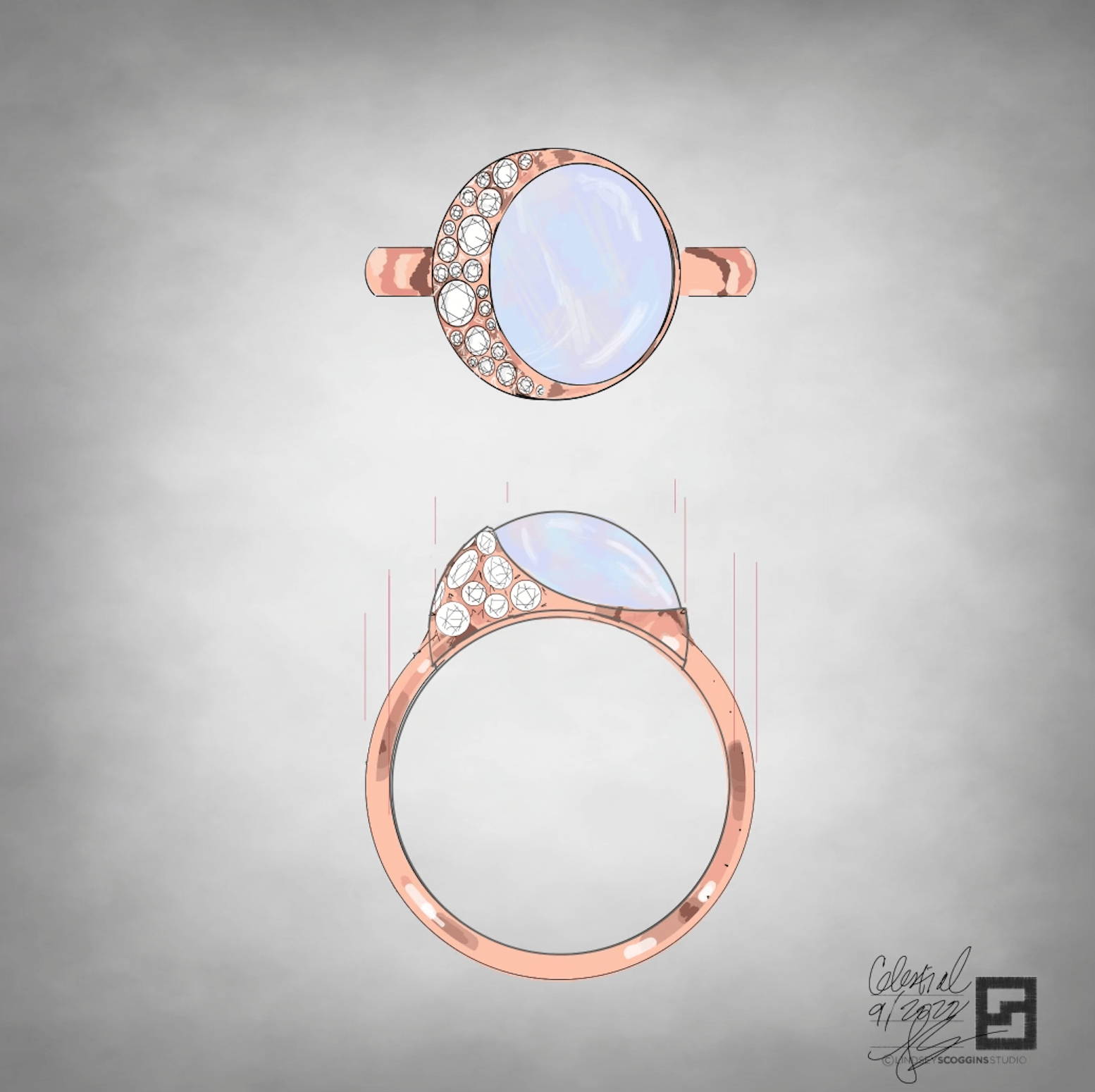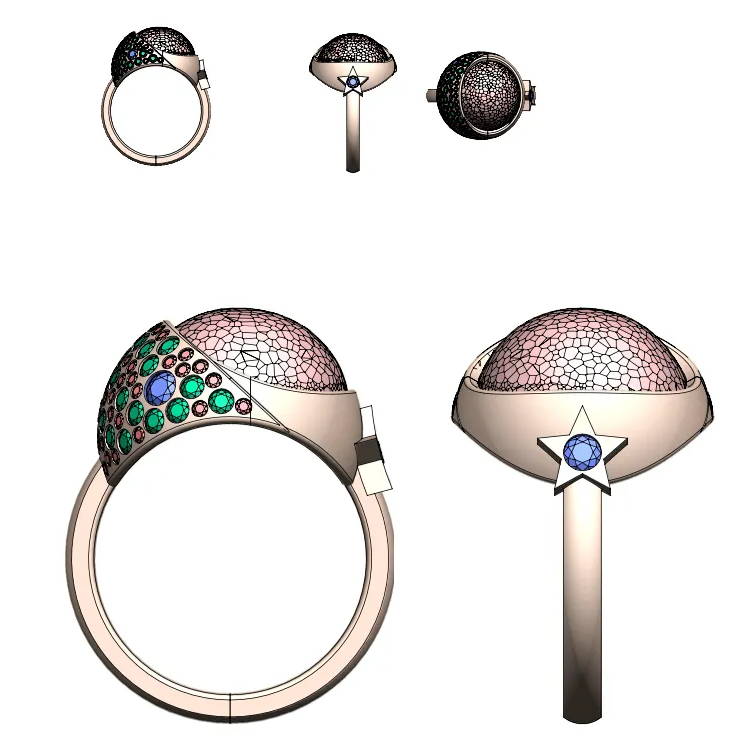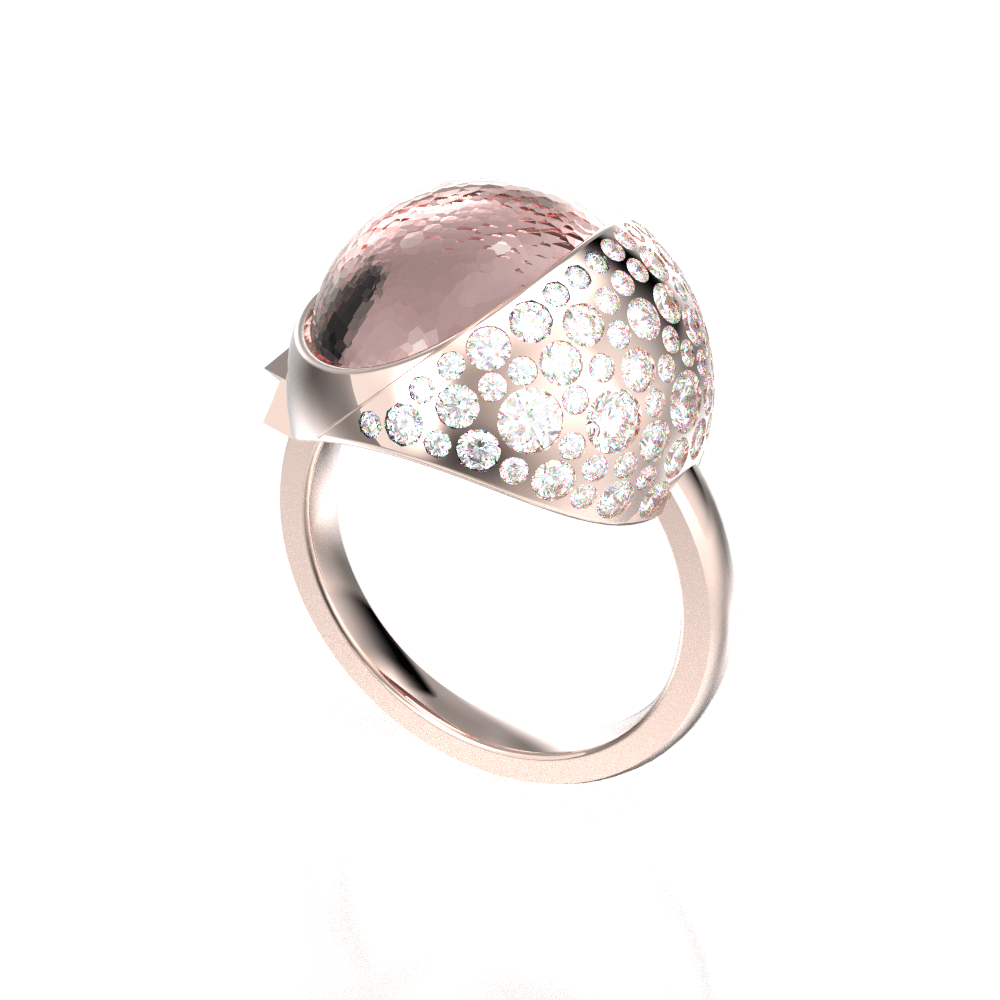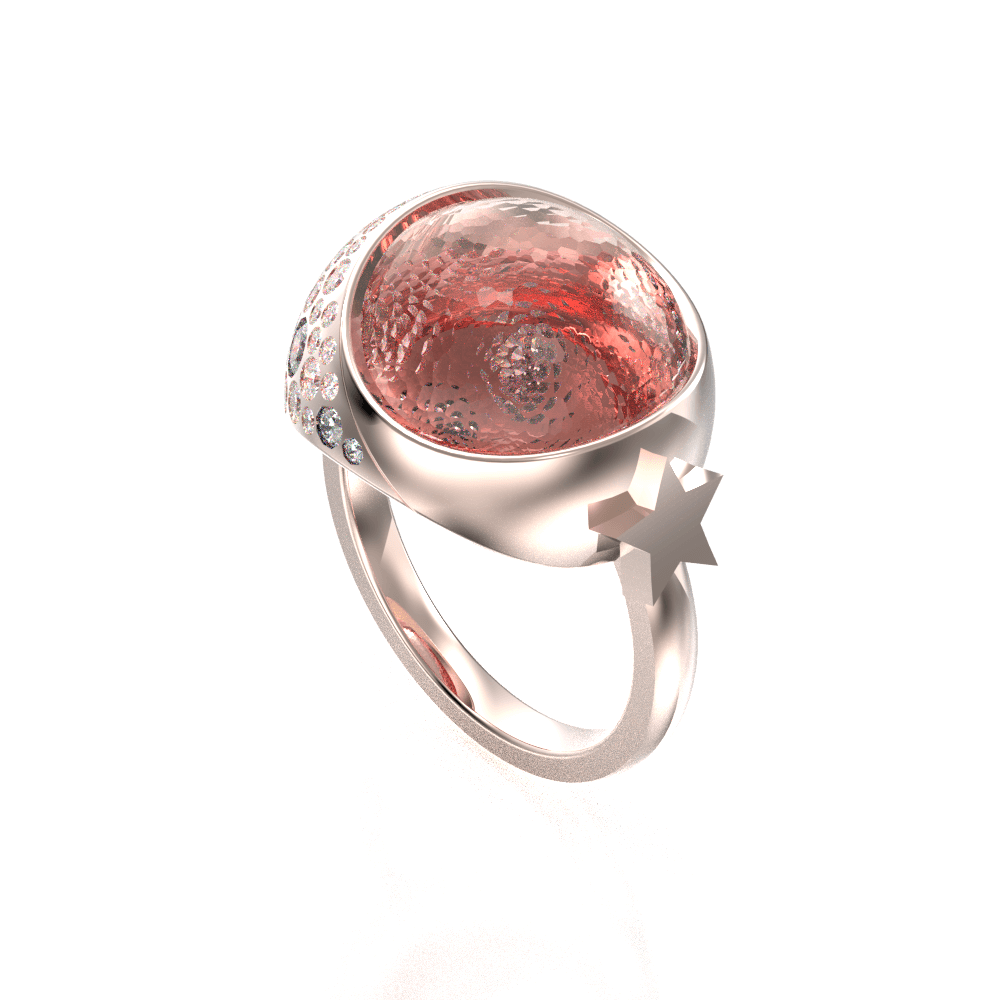 It took a few months to fully bring this ring to life. The initial design had to be perfected to fit the tourmaline center stone and lots of work was required at the jewelers bench to set 85 diamonds around the setting of the ring.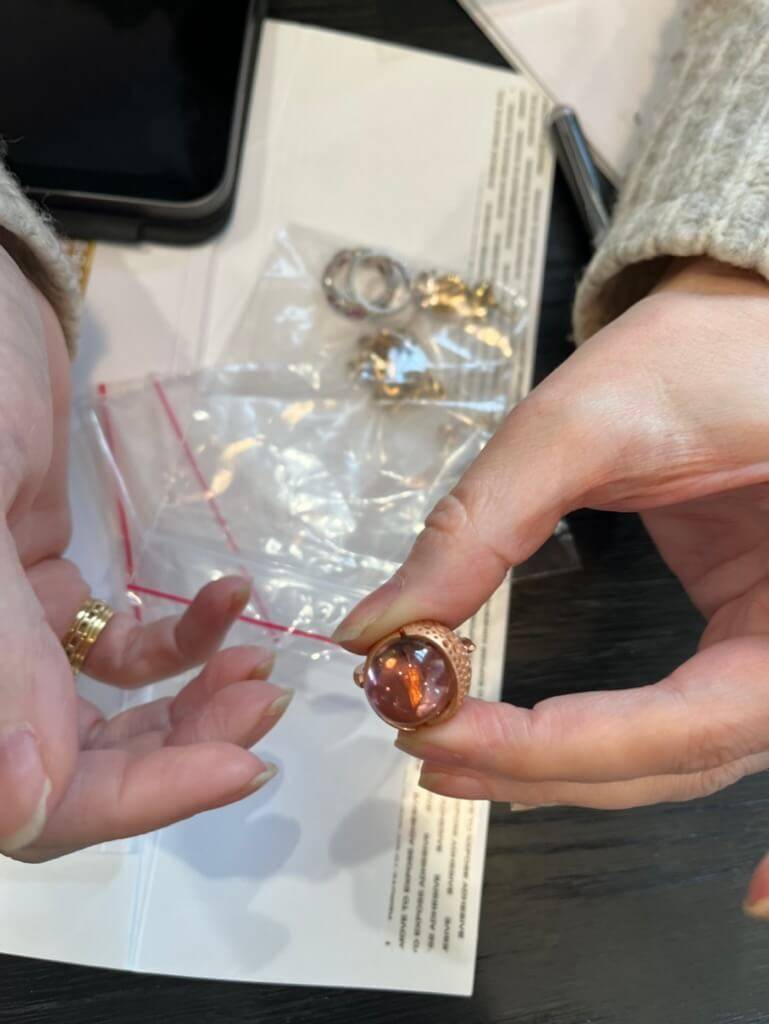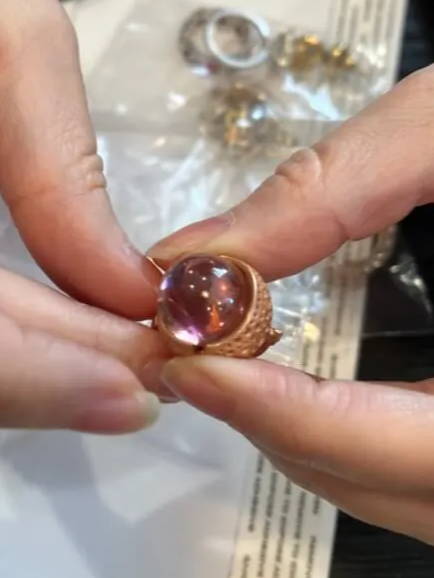 The final piece is an absolutely stunning pink tourmaline cabochon ring with personal details that give it an extra special style. This pink cabochon ring makes a major statement while still being playful and wearable for any occasion. We'd love to make more versions of this ring with the gemstone and metal color of your choice. We also think this design would look incredible with a round or oval diamond as the center stone. Contact us to have your own moon cabochon ring made or to discuss bespoke design possibilities.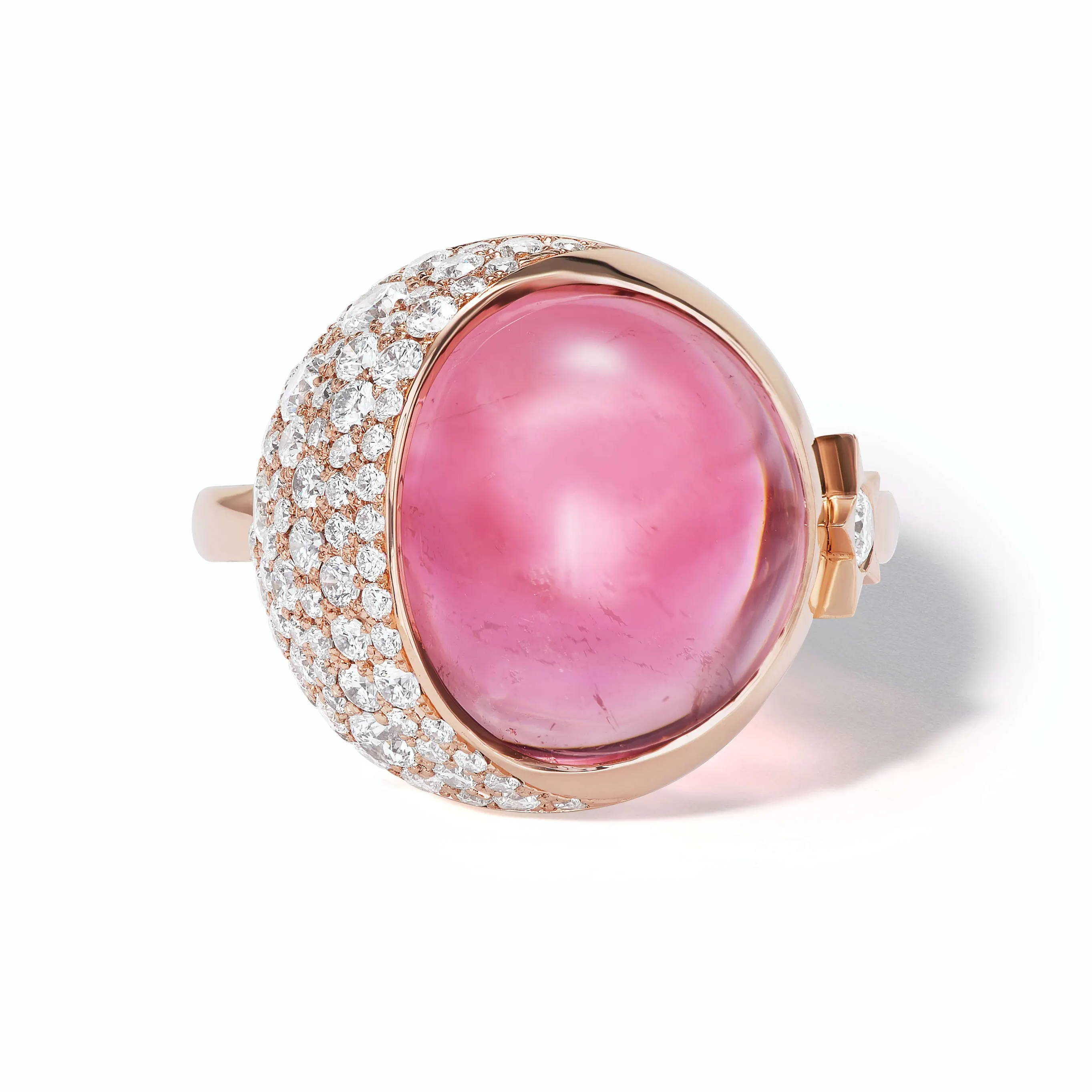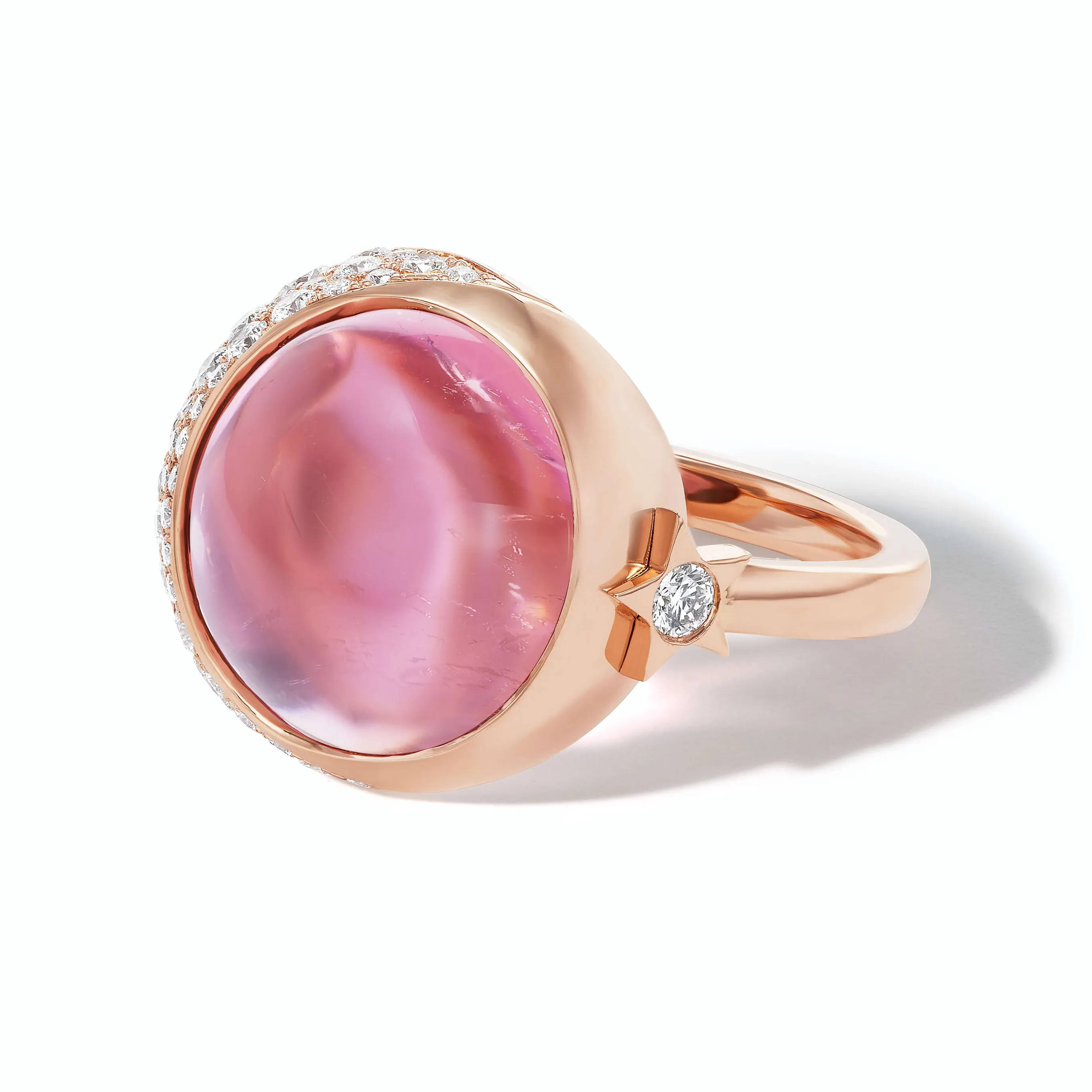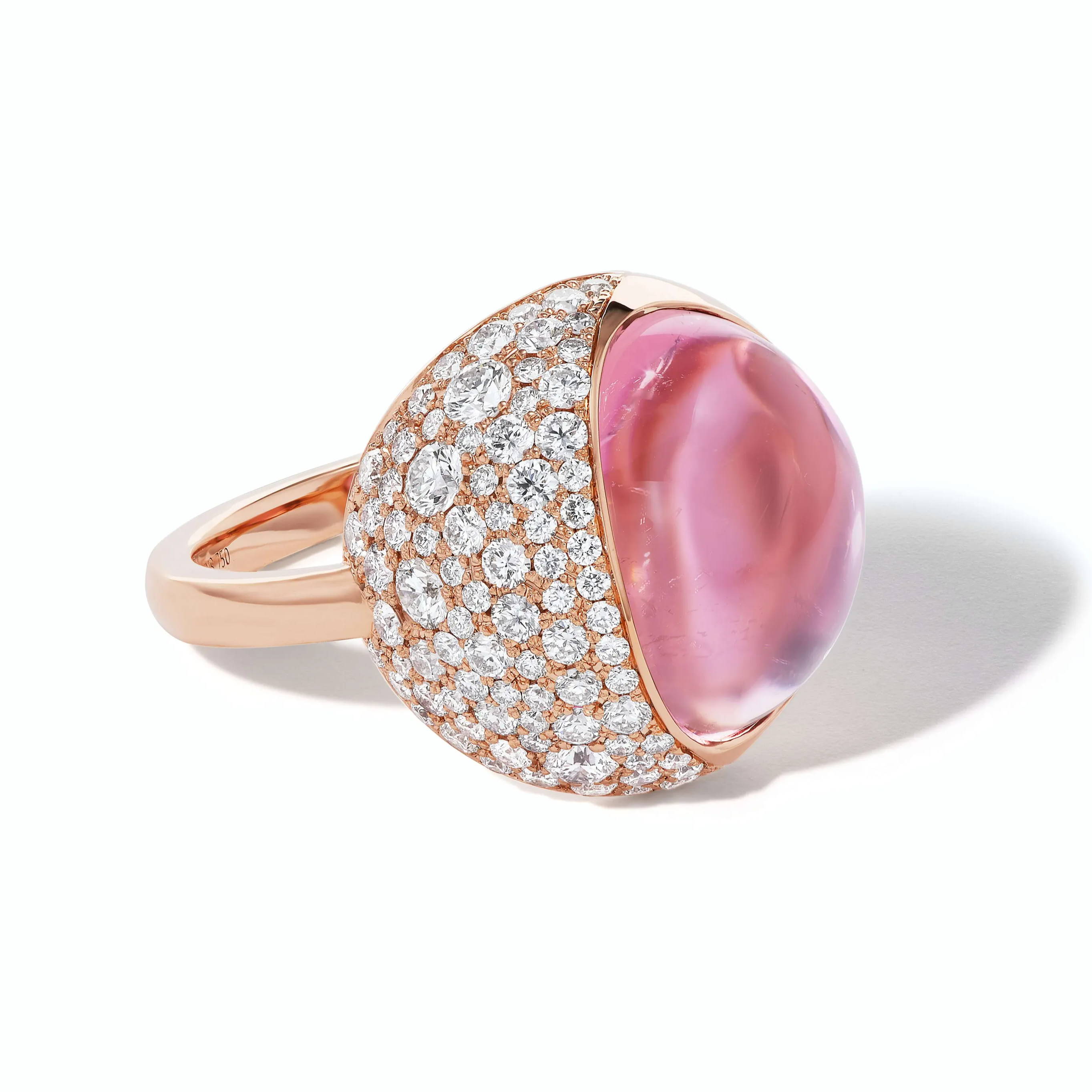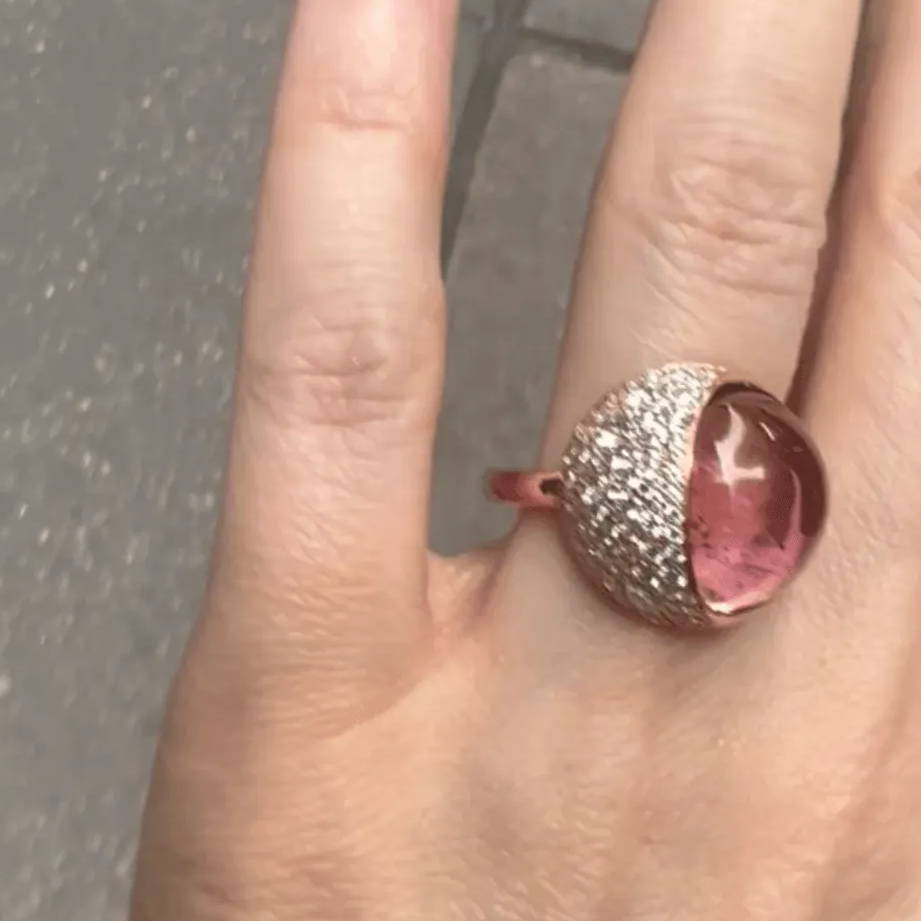 DISCOVER MORE CELESTIAL AND MOON INSPIRED JEWELRY

Shop a few of our existing pieces from our celestial collection including diamond moon phase bracelets and earrings, a moon ring with a halo of stars and diamond crescent moon hoops. We can also customize any of these designs to include gemstones or any custom design details that you might be interested in to match your preferences. If you're specifically interested in other cabochon ring designs, contact us and we can design a one of a kind ring just for you.
Contact us to commission a custom designed moon cabochon ring, another celestial inspired piece, or any type of custom jewelry.