Posted by Lindsey Scoggins Studio on Jan 27th 2022
CUSTOM DESIGN STORY: A DIAMOND SNAKE RING SET

BY LINDSEY SCOGGINS STUDIO

THE SENTIMENTAL STORY OF A DIAMOND SNAKE RING SET MADE TO PAIR WITH HER MOM'S ENGAGEMENT RING

This custom design story is one of the most sentimental yet. Our client wanted to pair two diamond snake rings with her mother's engagement rings that would wrap around the vintage platinum cluster style ring that she inherited. She didn't want to alter her mother's engagement ring and wanted to build something that would complement the original piece and maintain it's authenticity. This design concept would highlight her mother's ring while adding our client's own style to create a modern, unique and extremely special and personal ring. This design was put on hold during the pandemic, was revisited in late 2021 and finished in 2022 just in time for our client's wedding.
The initial designs include hand drawn snakes that wrap around our client's mother's engagement ring and intertwine, looping over the ring finger with the tails draping over the pinky.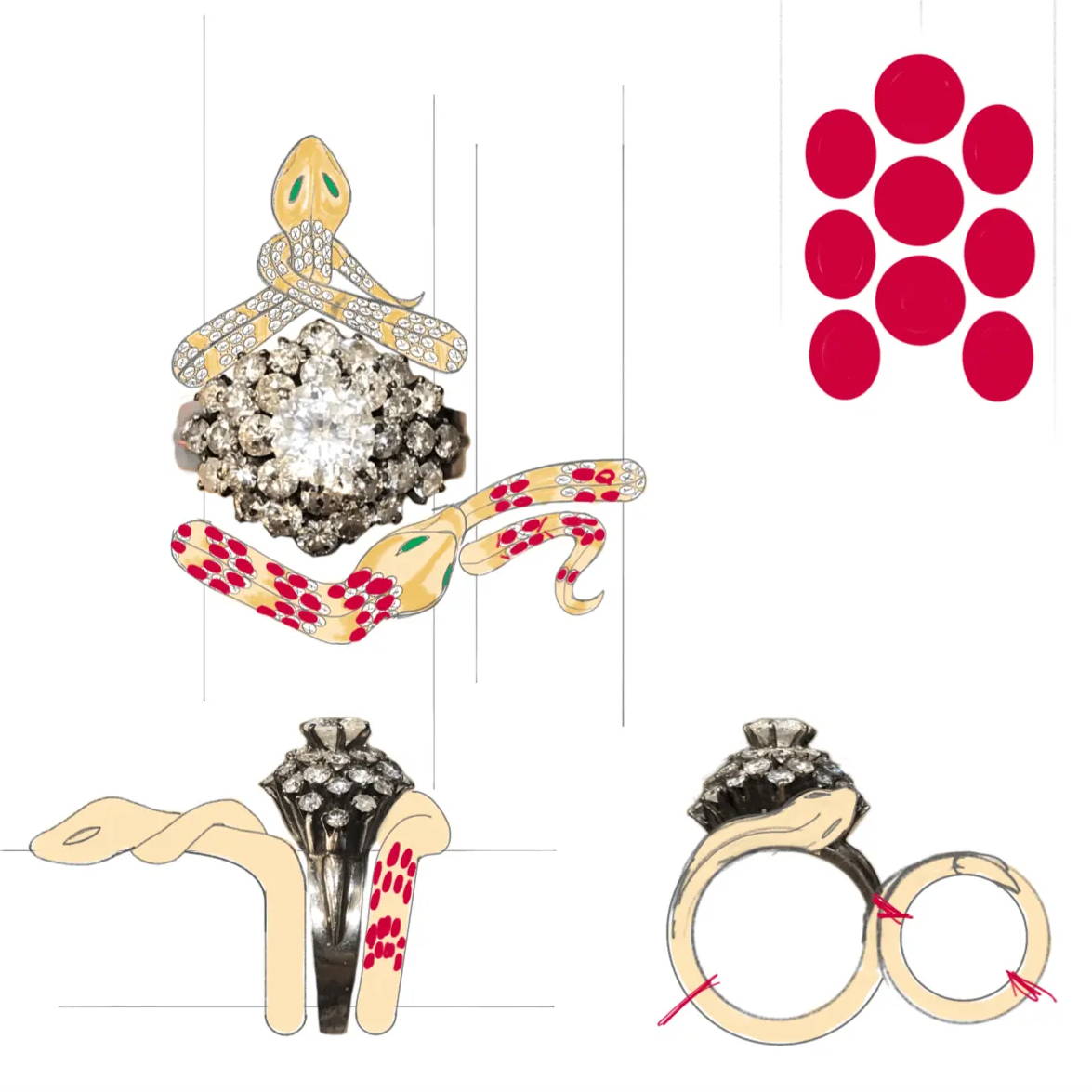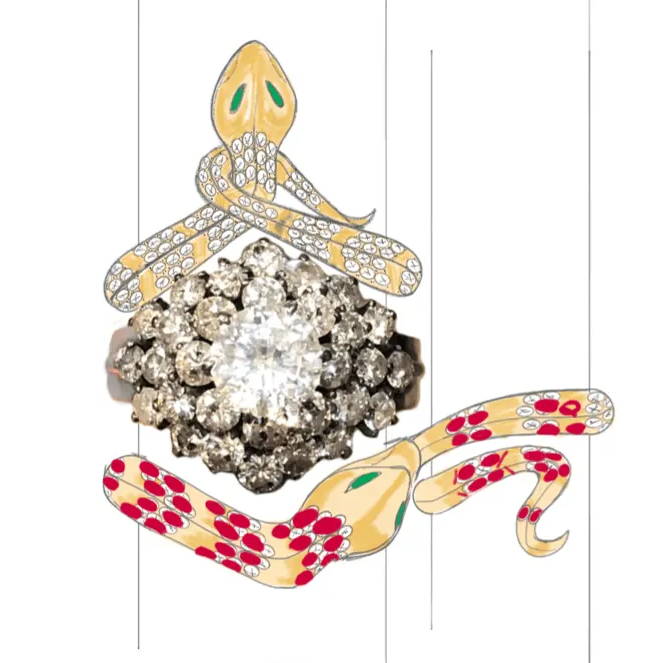 This design process was more in-depth and complex than many of our other designs due to the nature and lifelike appearance of the snakes which had to be made in a wax carving. We worked with a wax carver who meticulously crafted the snakes by hand for a little over a month until the snakes were perfectly shaped. From there the snakes were cast in 18 karat white gold, polished and set with pave diamonds and emeralds as the snake's eyes.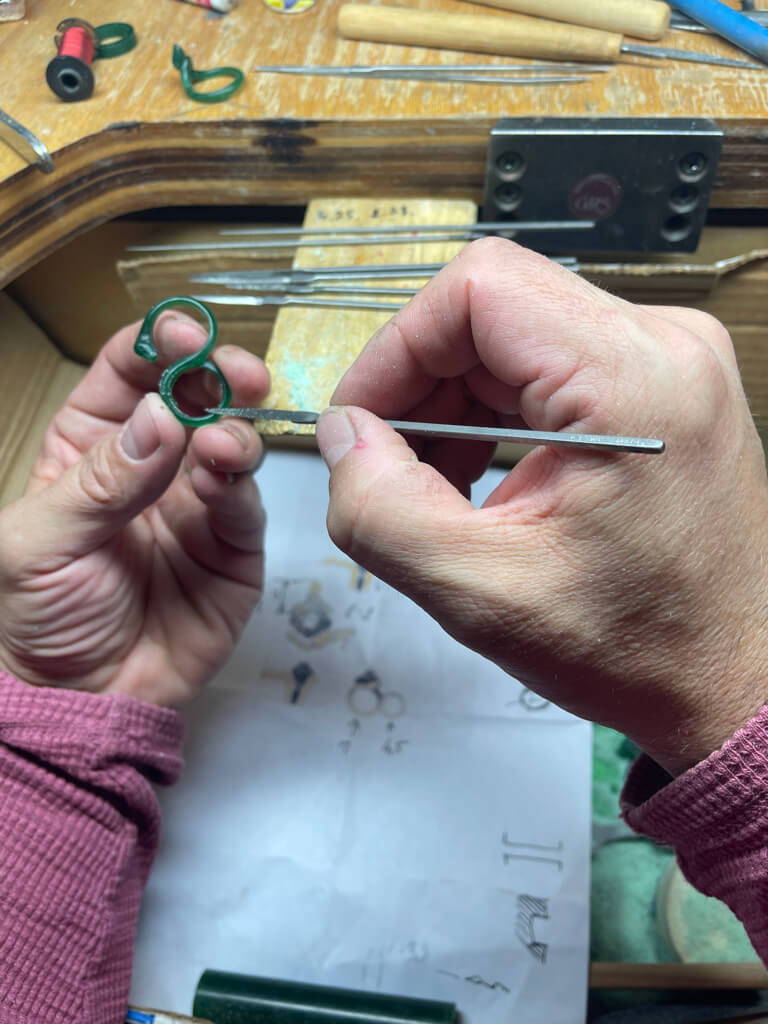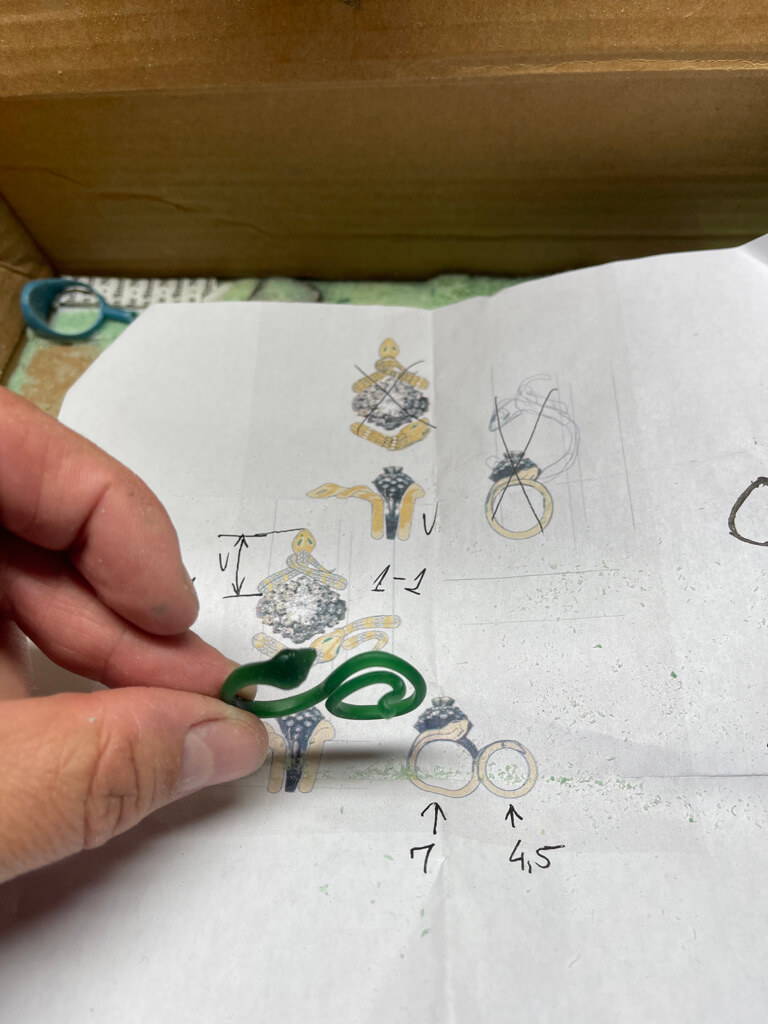 The wax carving process for these snake rings took from November 7th to December 9th and was done entirely by hand by a very talented hand carver.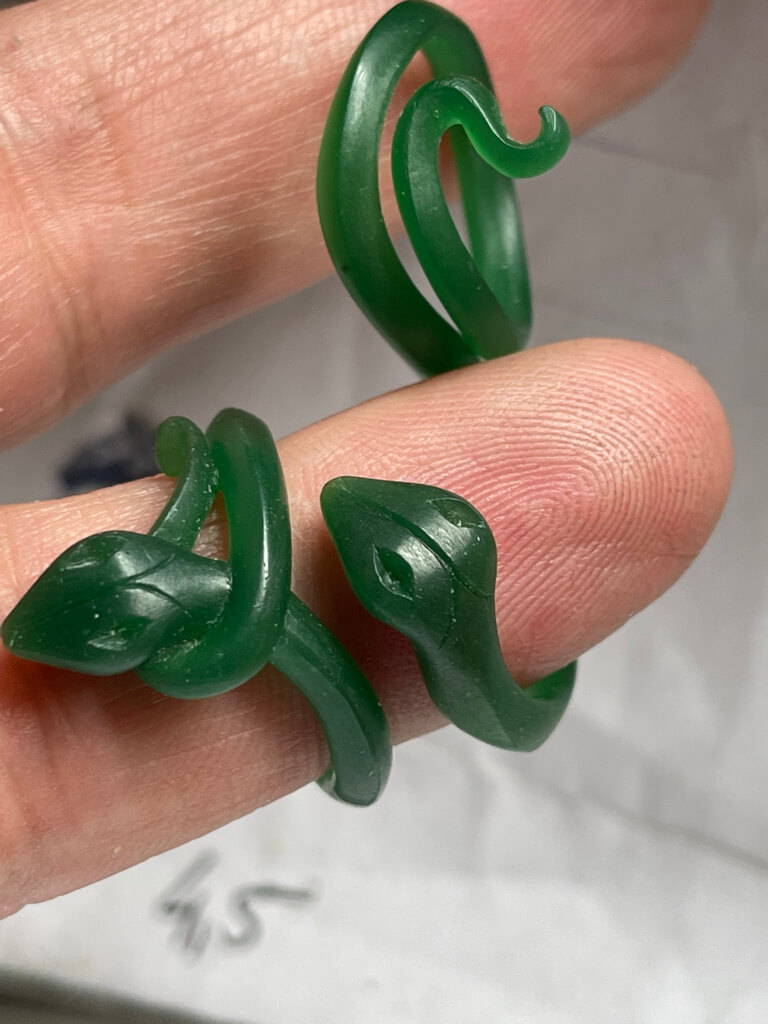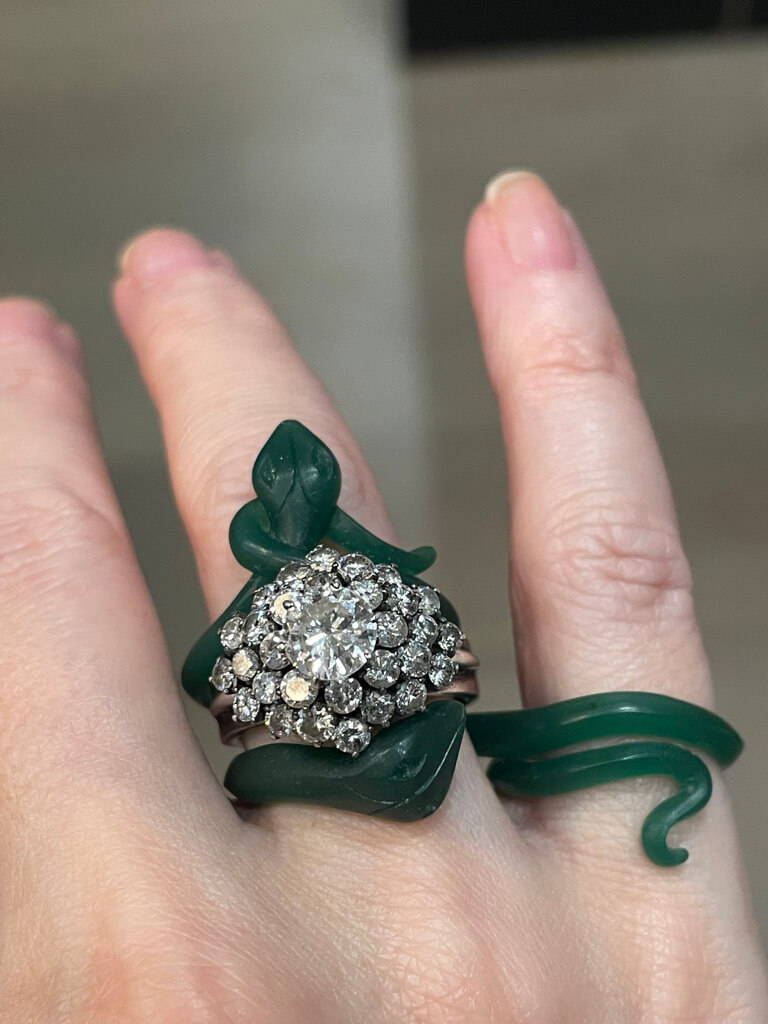 This diamond snake ring set is absolutely beautiful - not just because of the intricate craftsmanship, stunning design and sleek details but also for the story it symbolizes.. With 180 individually set diamonds these rings are a true work of art. We love the versatility of these diamond snake rings. They can be paired with our client's mother's engagement ring for an impactful look or worn on their own for something just a bit more simplistic. Regardless of the way that these diamond snake rings are styled, they will definitely make a statement whenever they are worn - and be a sweet reminder to our client that her loved ones are never far away.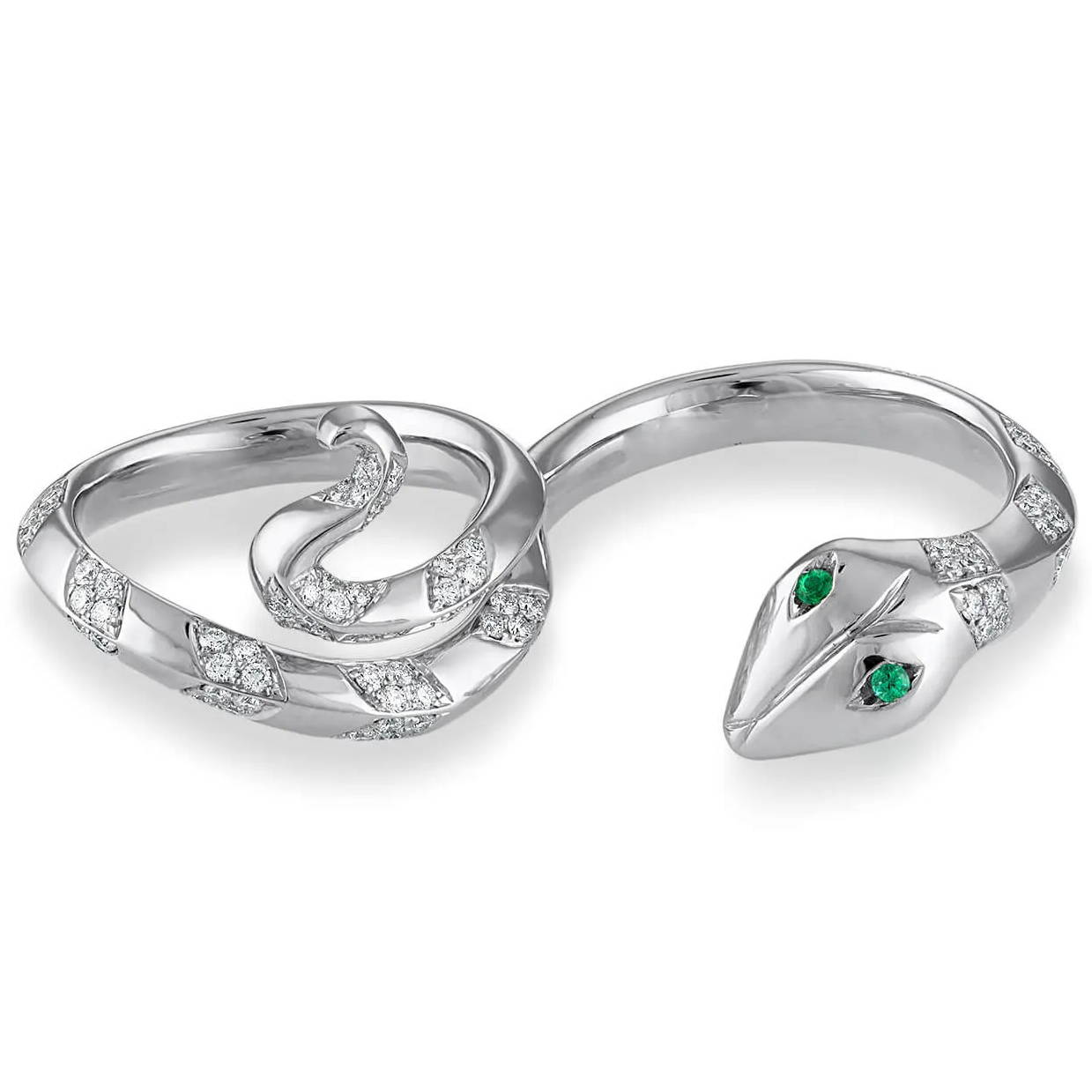 There are so many ways to wear these rings whether styled together, framing her mom's engagement ring or on their own - beautiful every way.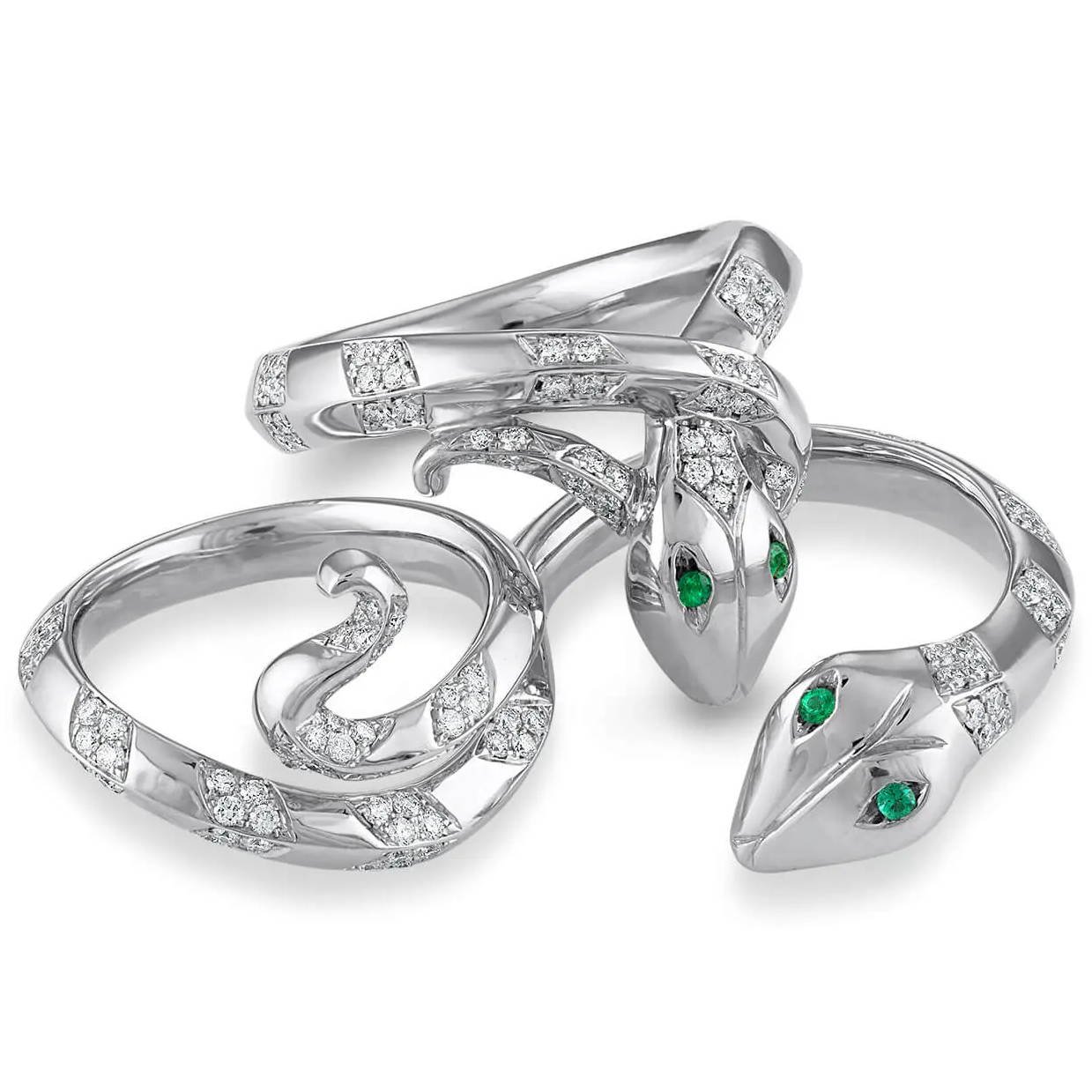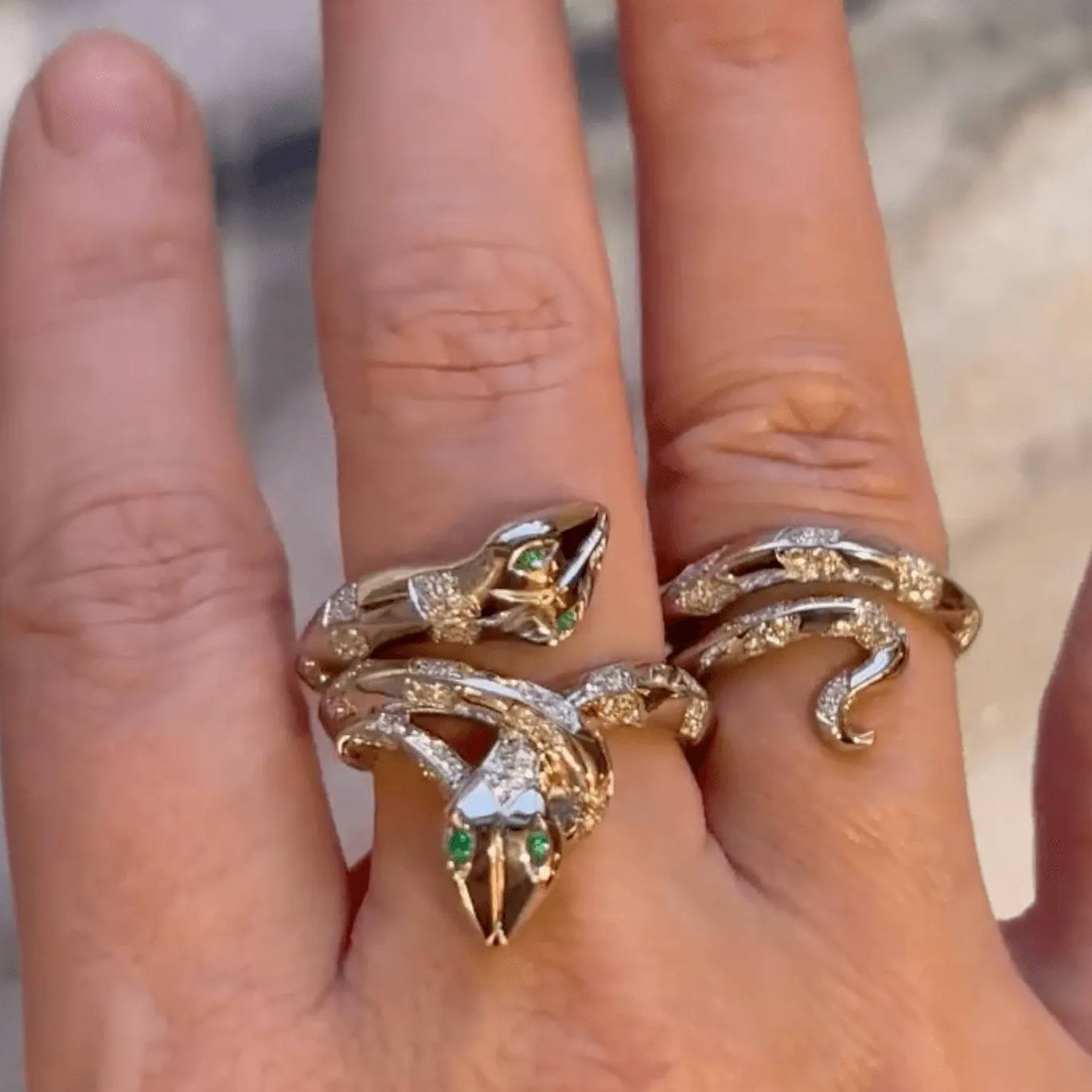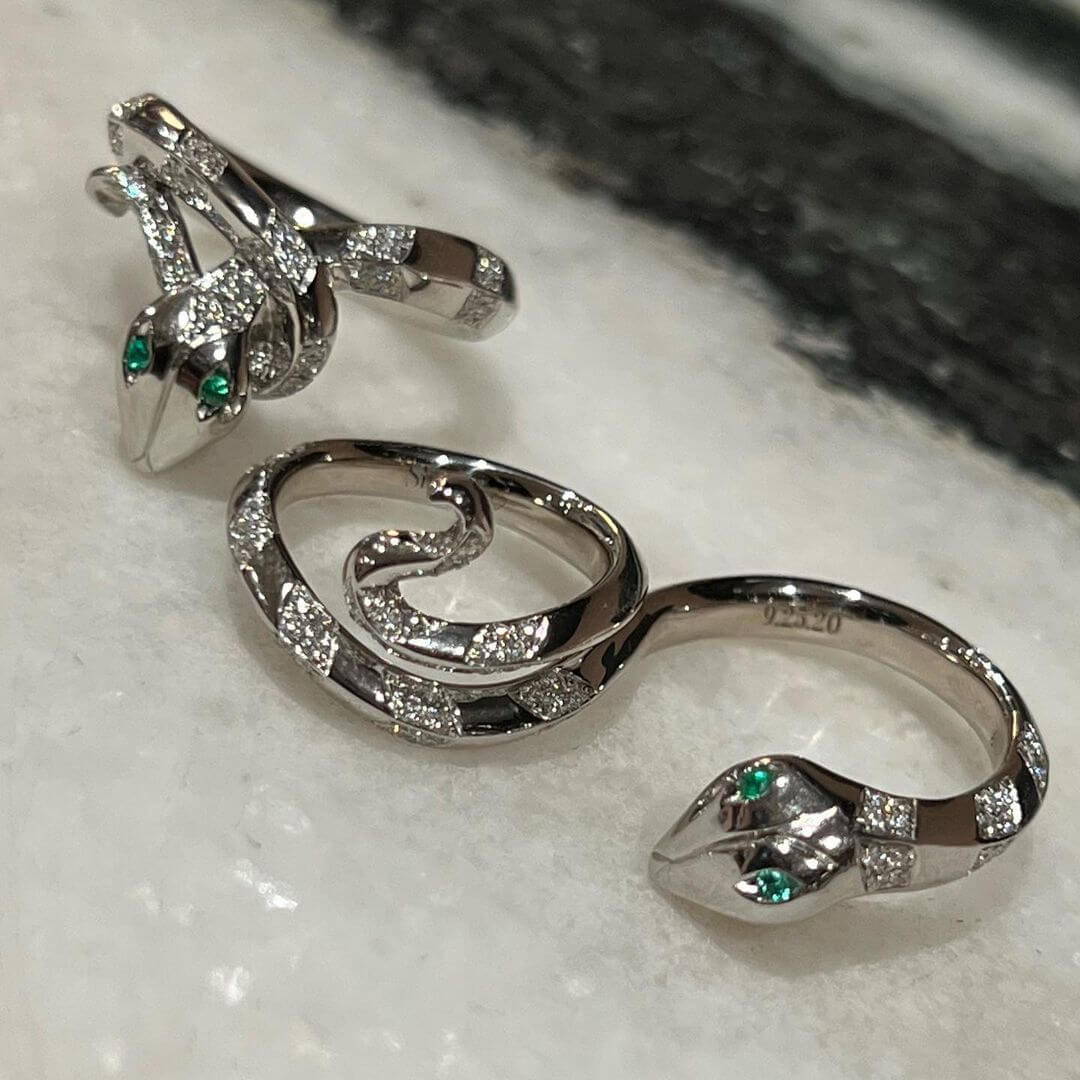 DISCOVER MORE JEWELRY FOR COMMISSION

Discover more jewelry for commission. Our fox pendants from the Fable collection are also hand carved in wax to create the lifelike and round shaping. All of the jewelry shown here can be customized with diamonds, gemstones and metal color of your choice. If you are looking for something entirely unique, make an appointment or contact us to schedule a custom design session and we will discuss options and share bespoke jewelry designs with you and design your perfect piece.
Contact us to commission a custom designed diamond snake ring set, one of a kind engagement ring or any custom jewelry of your own.