Posted by Lindsey Scoggins Studio on Jan 14th 2021
CUSTOM DESIGN STORY: LESLIE'S TOURMALINE RING

BY LINDSEY SCOGGINS STUDIO

LESLIE'S RING TELLS HER STORY. THE DESIGN THAT SHE CHOSE WAS INSPIRED BY HER WORLD TRAVELS AND IS ANYTHING BUT ORDINARY.


After 20 years with a traditional diamond engagement ring, Leslie was ready for something different. She lost her original ring and wanted an engagement ring redesign that was colorful and original to reflect her and her husband Jonathan's story. Upon chatting with Leslie it came up that she and her husband love to travel and that they had been to all seven continents before the pandemic brought their adventures to a halt. We wanted to incorporate the number seven somewhere in the design to commemorate their globetrotting.
We started by sourcing a stunning variety of stones to use as the focal point of the ring. We found an impressive selection of gems including zircon, and deep blue and green tourmalines in NYC, just a few minutes away from our studio. We based our original designs around these stones, matching specific gemstone shapes to each design.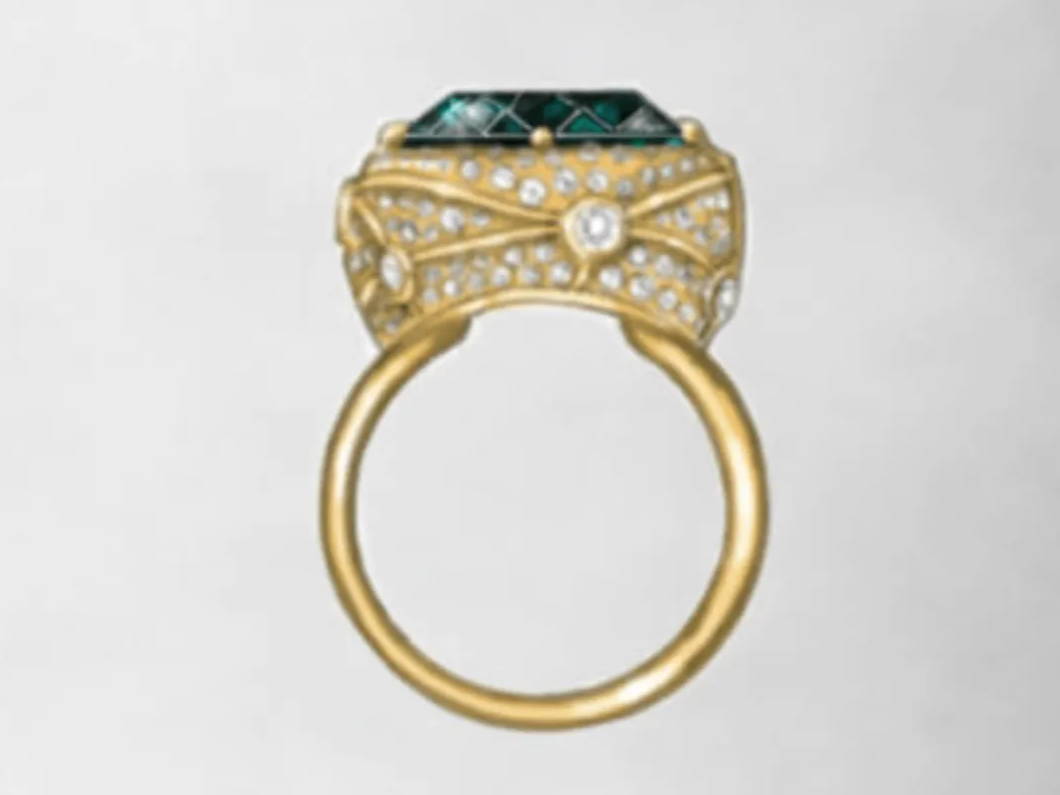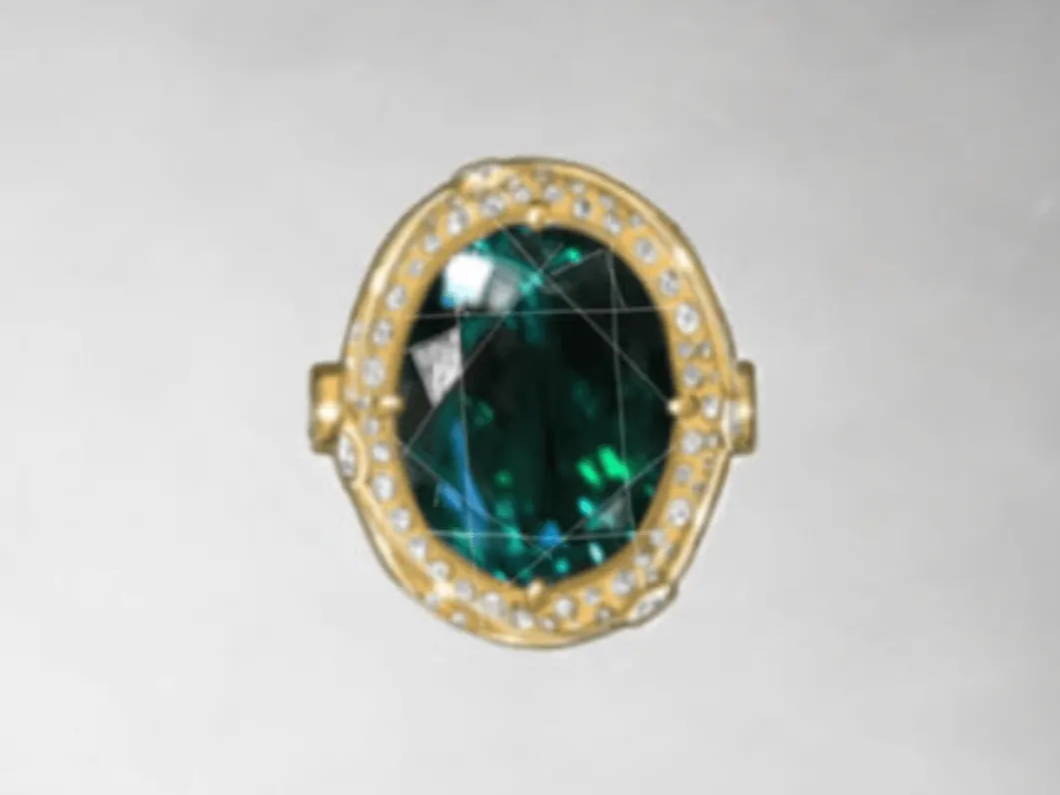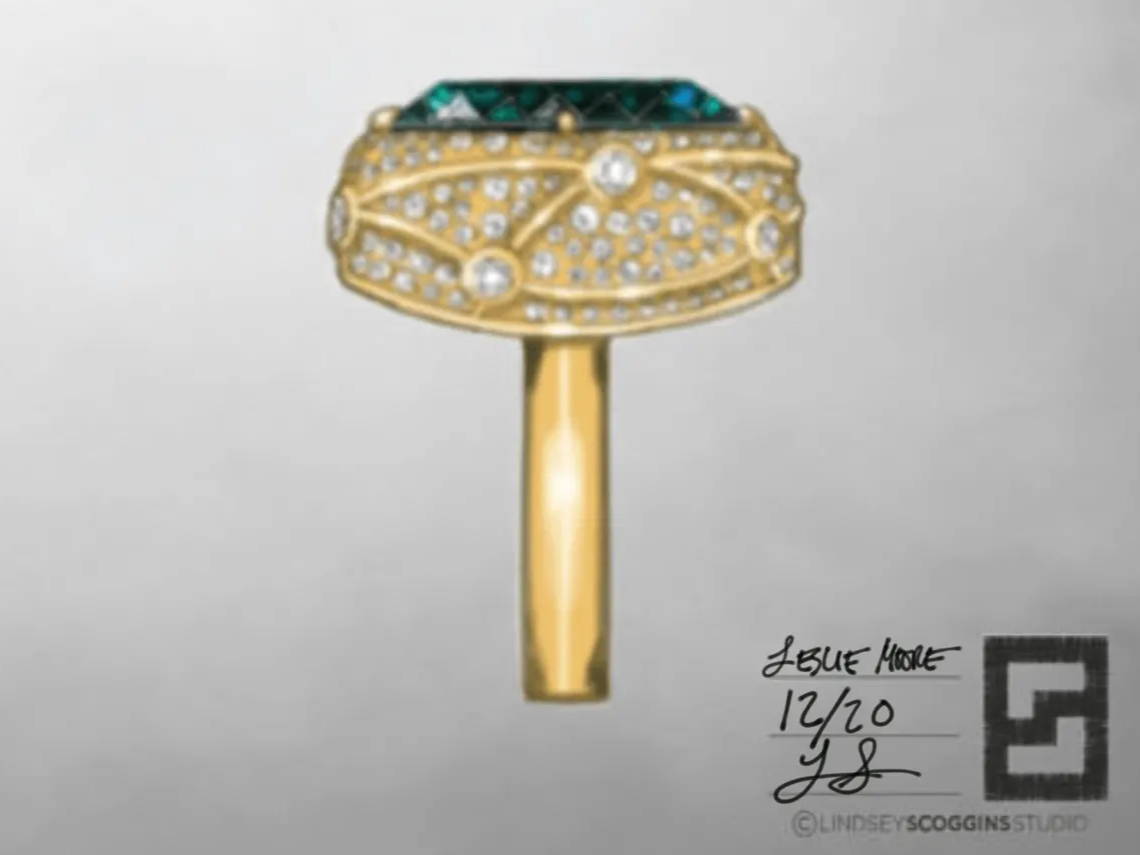 Our first batch of designs included three different concepts.
The first design was based around a cushion stone with diamond stations. It included seven prongs holding the stone in place with seven larger diamonds placed within each prong, and a fully pavéd yellow gold setting.
Our second design concept featured another cushion-cut stone in a setting with seven rows of pavé diamonds, and cabochons set throughout the diamond rows. These cabochons draw attention to the center stone and stand out from the yellow gold setting.
The design that Leslie chose was our "flight path" ring. It's an egg shaped ring with a stunning oval shaped indicolite tourmaline as the center stone. The ring is set in a yellow gold compass setting, with seven bezel set diamonds and intricate pavé throughout. Everything is connected with subtle ribbons of gold that resemble a plane's flight path from continent to continent. The solid gold band used in this engagement ring redesign matches Leslie's original wedding band.
Here's to Leslie's future flights around the world with her newest heirloom in tow.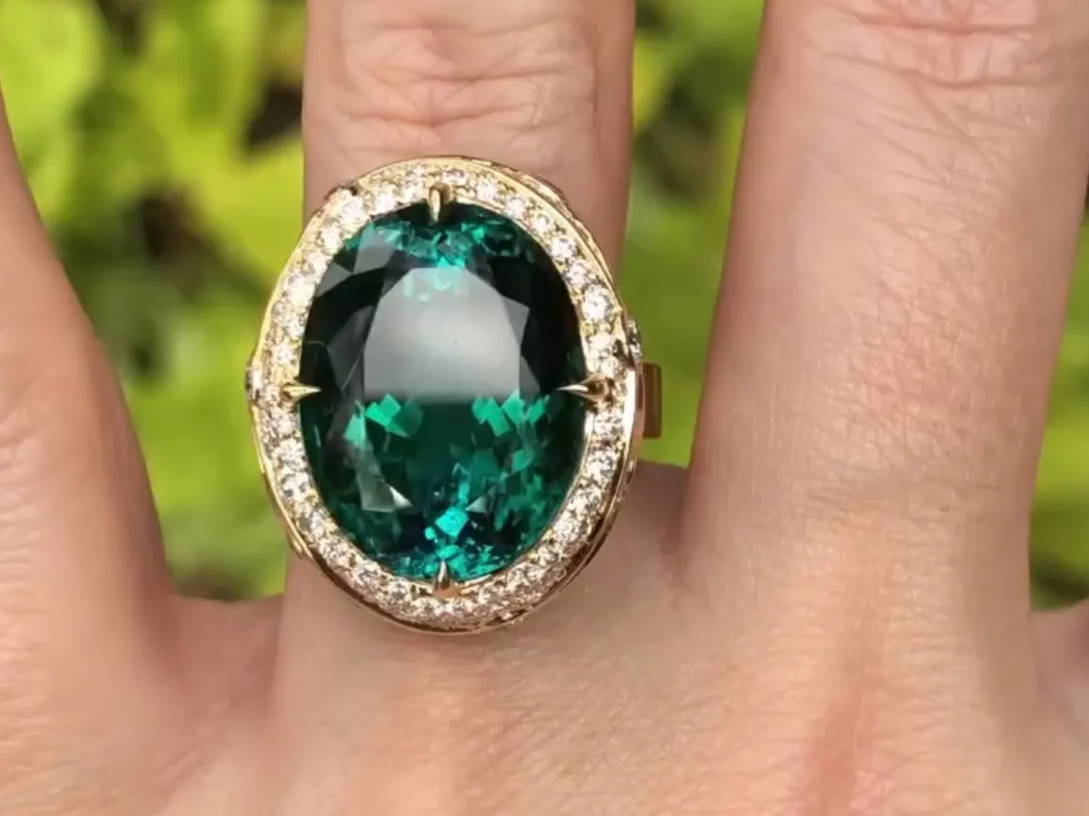 SHOP SOME OF OUR WEDDING, ANNIVERSARY & ENGAGEMENT RINGS AVAILABLE FOR COMMISSION

Contact us with any questions or to commission an engagement ring redesign of your own.