Posted by Lindsey Scoggins Studio on Feb 4th 2021
CUSTOM DESIGN STORY: THE FITZ HEIRLOOM RING

BY LINDSEY SCOGGINS STUDIO

THE STORY OF MATCHING FATHER DAUGHTER RINGS THAT SYMBOLIZE ETERNAL CONNECTIONS


Lindsay came to us looking for a replica of an heirloom ring that she inherited from her grandmother. The ring had originally belonged to Lindsay's grandfather, so it had been sized down to fit a woman's hand, but still kept its original, masculine shape and style. With diamonds and ruby in a gypsy setting, this vintage style ring still has a modern appeal. Lindsay wanted to create a replica of this ring to surprise her father with. Her father was an only child and Linsday wanted him to feel connected to his family with a matching ring that he could wear everyday.
The final ring looks just about identical to the original. How sweet is it to tie together generations with an heirloom that has lived different lives with different family members. We love the idea of designing jewelry that can act as a modern family crest of sorts and be worn as a constant reminder of those that we hold closest to our hearts. Here's to Lindsay and her Dad feeling eternally connected to each other and their loved ones of the past with their new father daughter rings.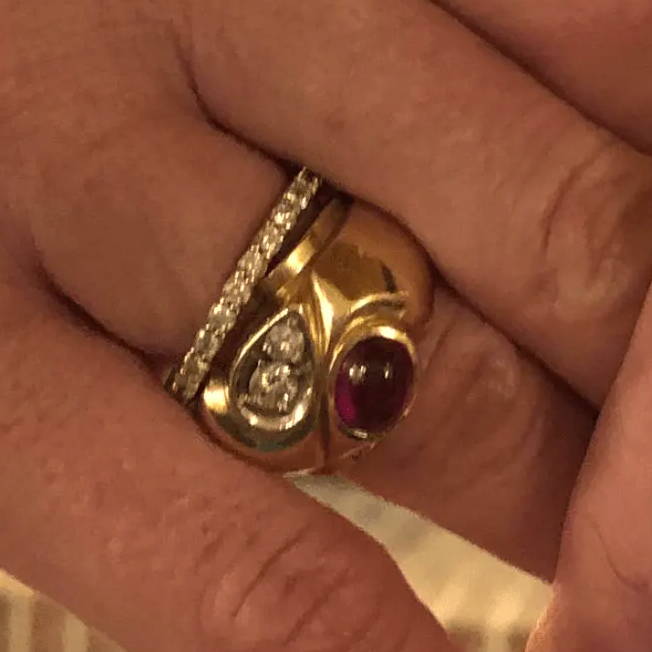 Lindsay's original heirloom ring paired with an eternity band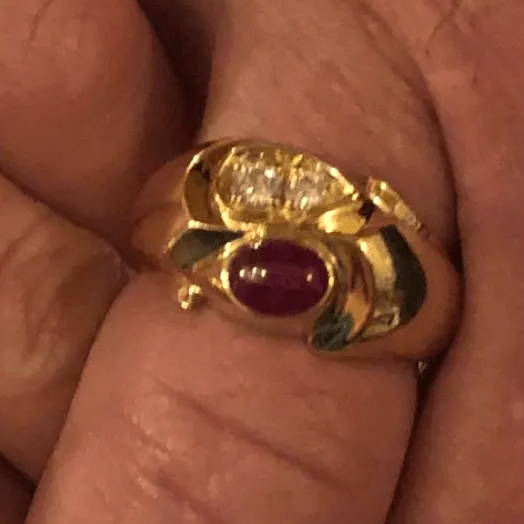 The replica made for Lindsay's Dad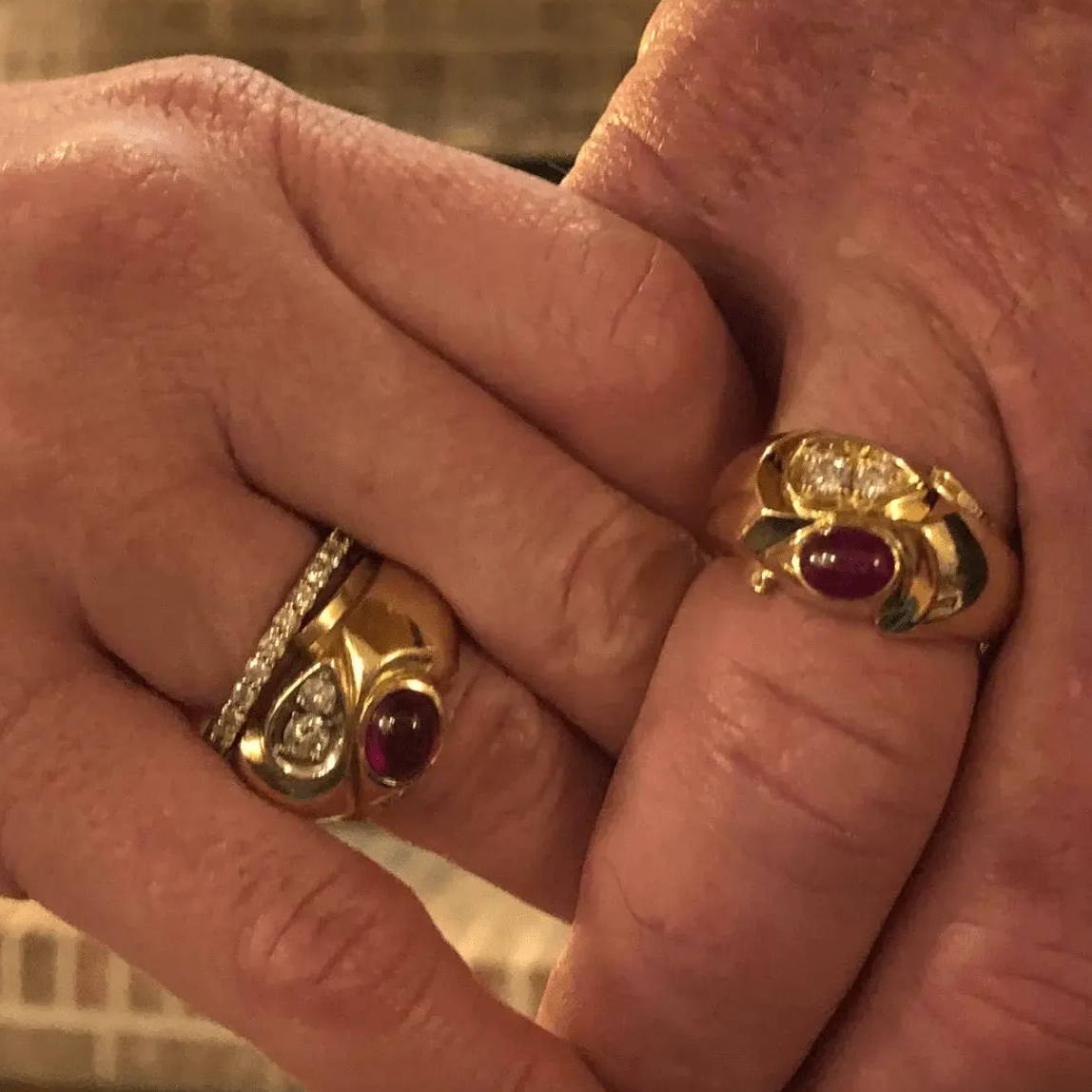 DISCOVER SOME OF OUR RINGS AVAILABLE FOR COMMISSION THAT WOULD MAKE GREAT FAMILY HEIRLOOMS

Contact us to commission an heirloom revival of your own, or for more information on any of the jewelry shown here.