Posted by Lindsey Scoggins Studio on May 12th 2021
CUSTOM DESIGN STORY: REBECCA'S ENGAGEMENT RING

BY LINDSEY SCOGGINS STUDIO

THE STORY OF A TENTH ANNIVERSARY ENGAGEMENT RING UPGRADE


Rebecca and her husband Thomas wanted to upgrade their wedding rings for their tenth anniversary. Rebecca was looking for a bold ring to symbolize the first ten years of their marriage. We wanted to include an "X" somewhere in the design to symbolize the number ten and their 10th anniversary. Rebecca and Thomas are both music lovers so we also wanted to include five rows somewhere in the design to reflect a musical staff. The initial design options ranged from a Mega Axis engagement ring to a set of stacking bands that could be worn as a set or on their own.
THE INITIAL DESIGN OPTIONS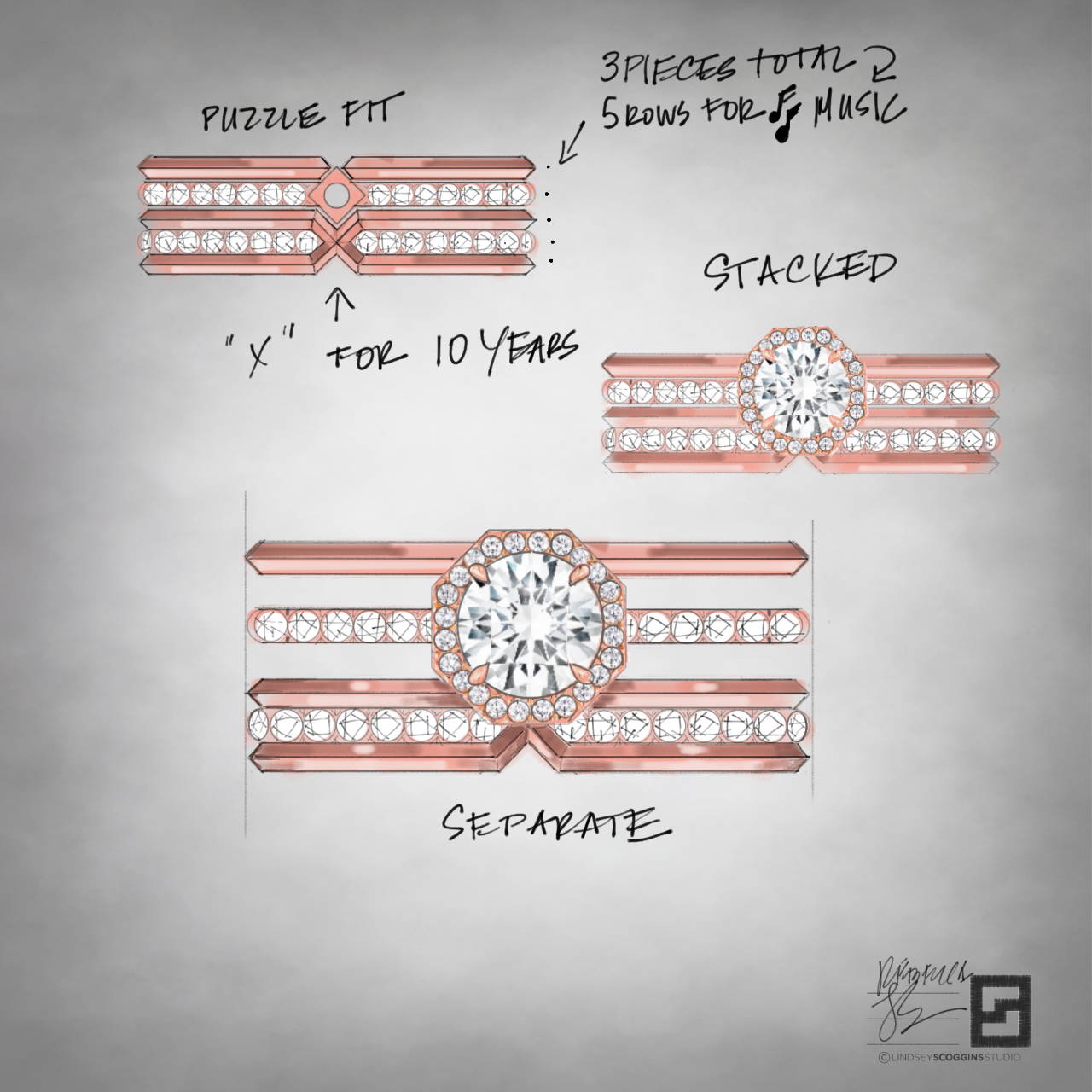 A stacking concept of bands that could be worn together or apart.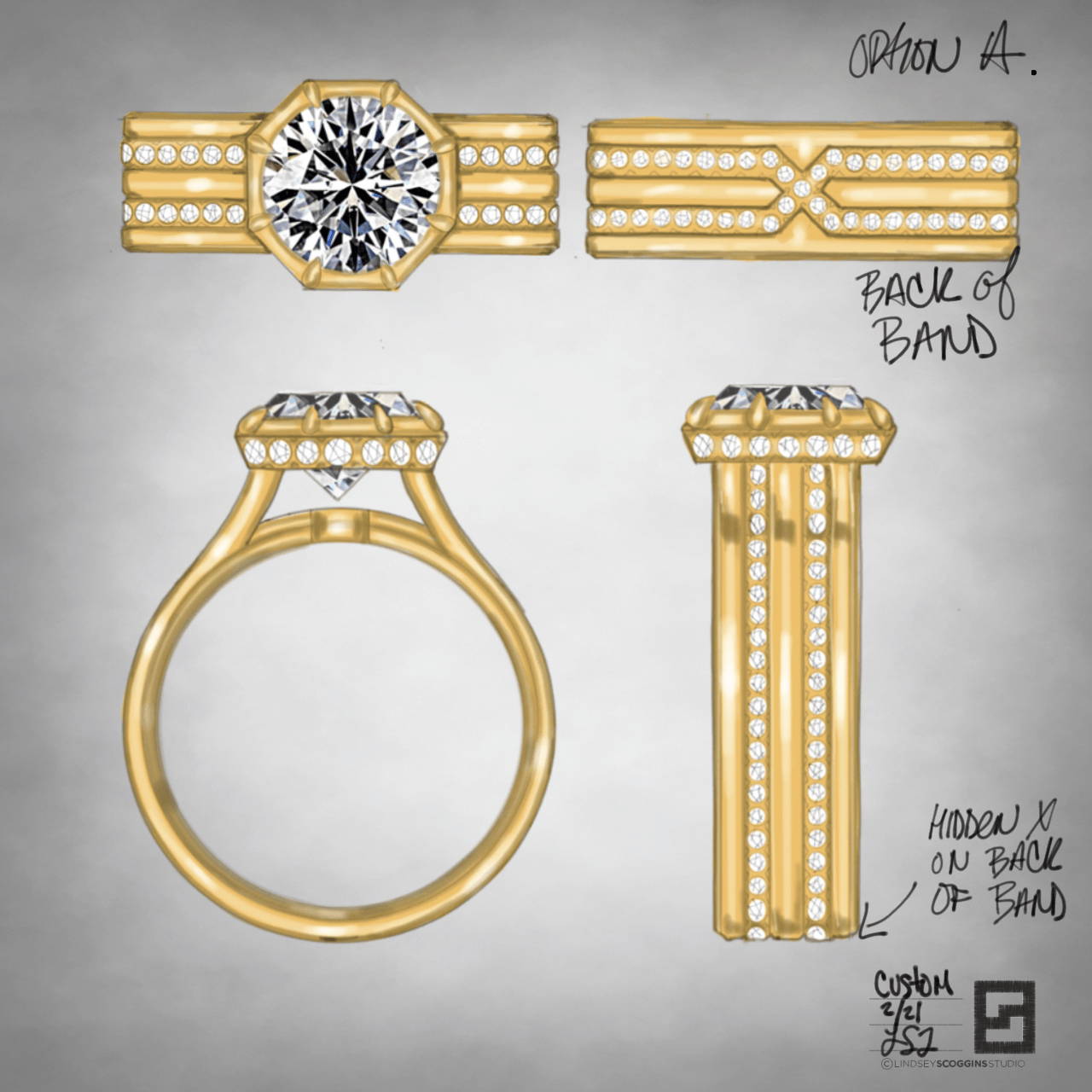 A yellow gold design incorporating an X at the back of the band.
The rose gold design with a hidden X under the diamond that Rebecca selected.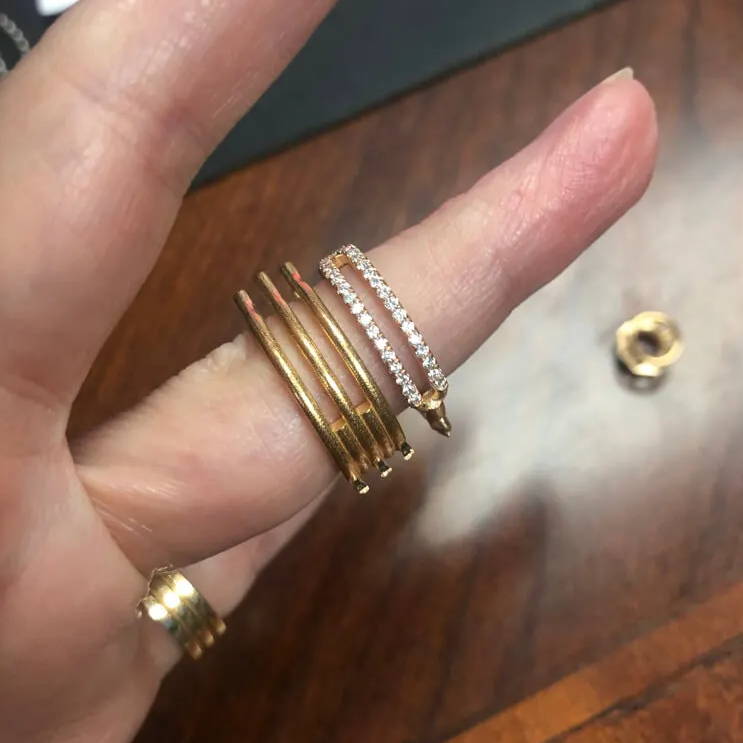 The early phases of production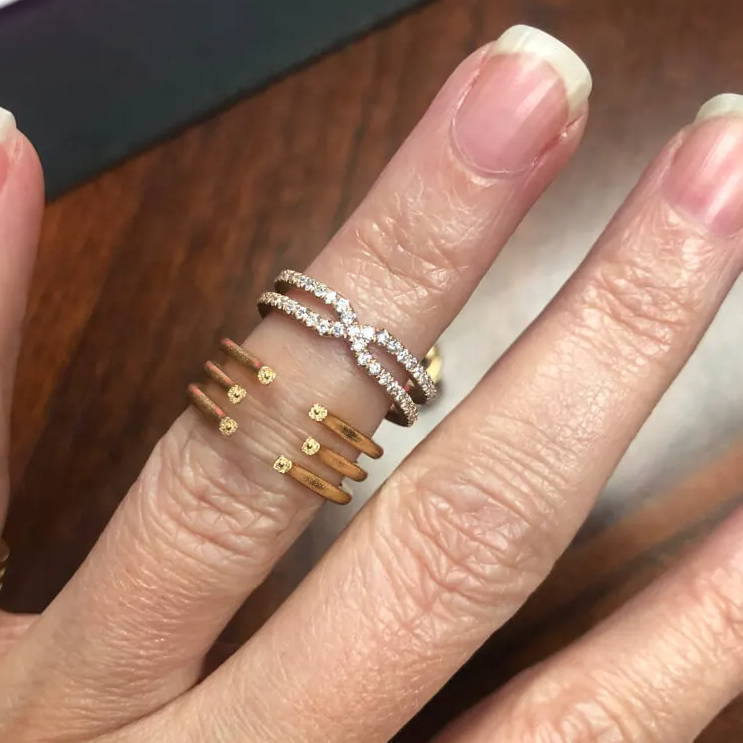 Before the pave and polished bands were combined to form one ring
The final design that Rebecca chose incorporates five rows of alternating polished metal and pave, a pave diamond octagon bezel and a hidden X to symbolize ten years. The X is hidden under the culet of the diamond by criss-crossing between the two diamond rows. Not only is this ring stunning and unique but it also tells Rebecca and Thomas's story through discreet design details. Cheers to Rebecca and Thomas and the next ten years and beyond.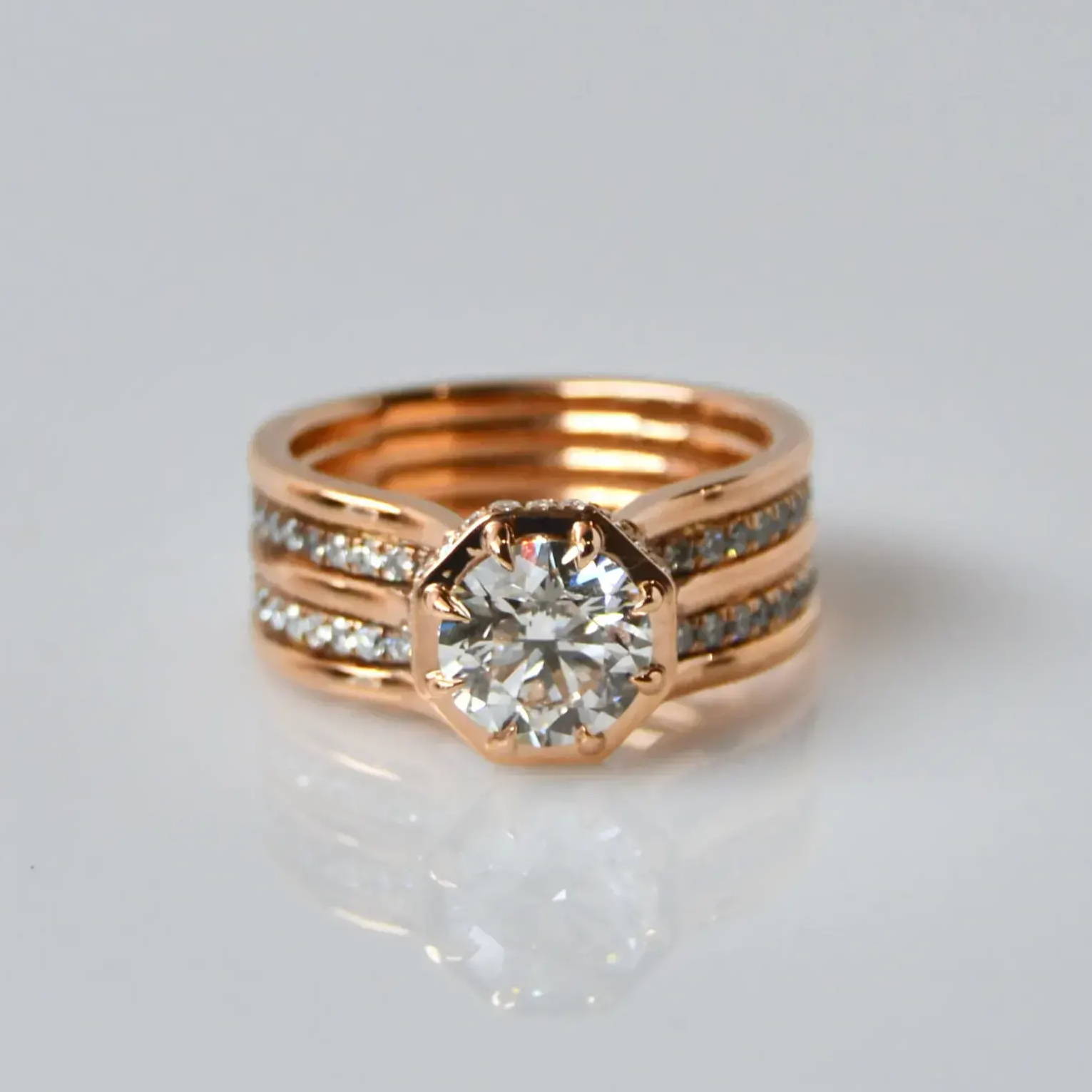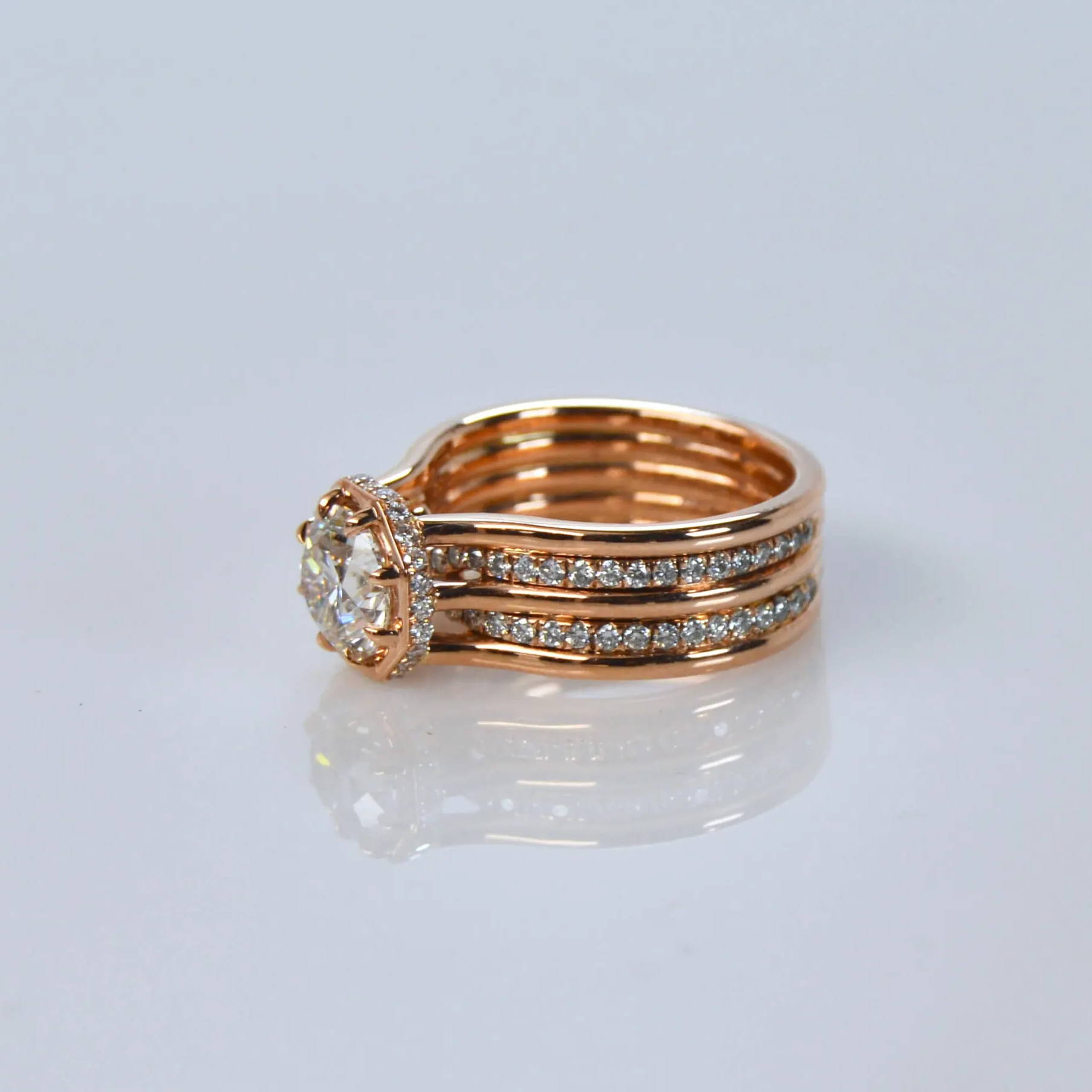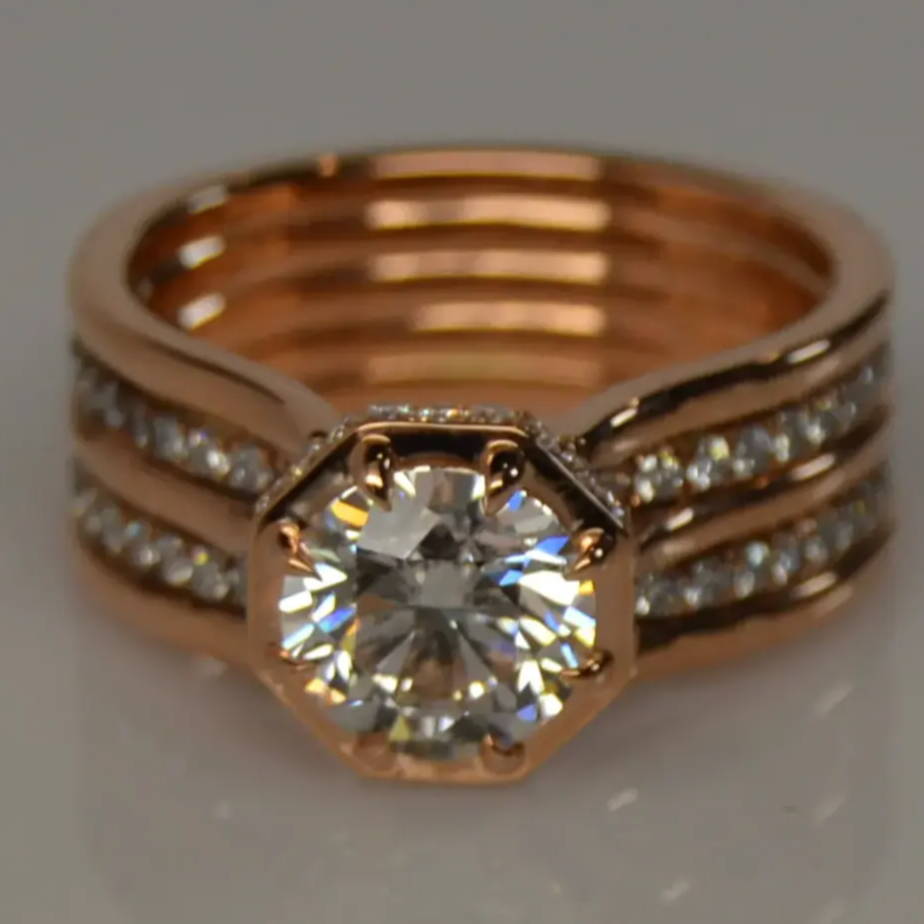 DISCOVER ENGAGEMENT RINGS AVAILABLE FOR COMMISSION

Contact us to commission an engagement ring upgrade of your own, or for more information on any of the jewelry shown here.