Posted by Lindsey Scoggins Studio on Sep 28th 2023
DISCOVER: ENGAGEMENT RINGS IN NYC

BY LINDSEY SCOGGINS STUDIO


The journey of choosing an engagement ring can seem daunting - especially if it is your first major jewelry purchase. We know how many questions can come up on everything from possible design options to pricing and the production process. If you are looking for an engagement ring in NYC, we would love to help and share some insights on the experience along with some of our favorite options to choose from. Discover our process, learn more about our engagement rings in NYC and meet Lindsey below.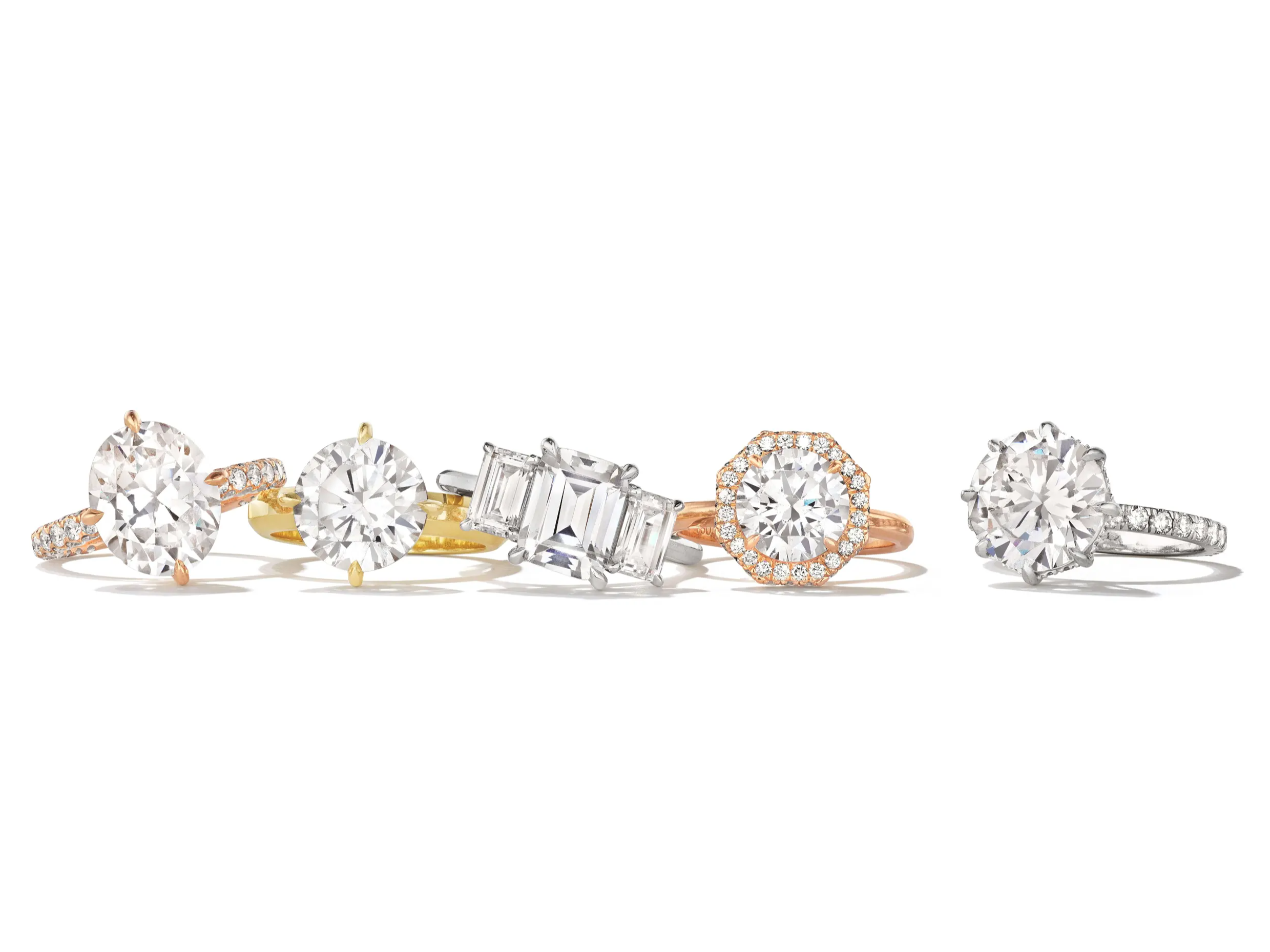 SIGNATURE ENGAGEMENT RINGS NYC

Our engagement rings are all designed and made in NYC from start to finish and can be customized in countless ways to perfectly tell your story and symbolize your relationship. Your engagement ring should be a highly personal choice that reflects you and embodies everything on your wishlist. We offer a few signature engagement ring collections to offer inspiration and help you decide which design elements you would like in your ring.
Discover our Three Phases, Chance, Links and Axis collections of engagement rings made in NYC. Explore all of our engagement ring styles and choose your favorites.

BESPOKE ENGAGEMENT RINGS NYC

If you know that you are interested in an entirely one of a kind engagement ring design, that is our specialty. We can create any unique style and setting that you have in mind. Choose from any diamond shape or gemstone and we will work directly with you to design and create your exclusive engagement ring in NYC.
THE DETAILS: MADE FOR YOU

We carefully consider each stage of bringing your engagement ring to life. From the inital designs to the final polishing and packaging, you are in mind every step of the way. Your ring will be made within minutes of our office in NYC's Diamond District. Additionally, we work closely with our partners like GIA, IGI and Jeweler's Mutual to ensure your ring uses natural diamonds and gemstones. Quality is extremely important to us and we meticulously craft your ring ensuring it is exactly what you dreamed of.
After years of working for America's largest jewelry retailer buying and sourcing diamonds, Lindsey started her namesake brand and has been able to follow her passion of design ever since. Lindsey designs each custom creation and will work with you to perfect it throughout the entire process. Working with Lindsey Scoggins Studio means that Lindsey will directly oversee your engagement ring in NYC, ensuring it meets the highest standards of quality and craftmanship. Lindsey's passion is to create more than just a piece of jewelry. Each piece is a symbol of the couple it represents, an heirloom shining as beautifully as your love.
DISCOVER MORE ENGAGEMENT RINGS IN NYC
Contact us for more information on engagement rings in NYC or with any other inquiries on any of the engagement rings and jewelry shown here.