Posted by Lindsey Scoggins Studio on Aug 23rd 2021
THE OFFICIAL GUIDE TO OPENING AND CLOSING YOUR OATH CUFF

BY LINDSEY SCOGGINS STUDIO

THE THREE EASY STEPS TO OPENING AND CLOSING AN OATH CUFF


Our Oath cuffs are triple secure. Starting with a standard push closure, a secondary latch and finally a chain that ensures your cuff is securely fastened to your wrist. While this is extremely secure it is also something that you can do on your own, without having to ask anyone else for help. Scroll down to learn how to open and close your Oath cuff and feel free to contact us if you have any questions.
How to open and close your Oath cuff...

How to open and close your Oath cuff...

1 - Unhook the chain. Start by opening the clasp attached to the end of the chain.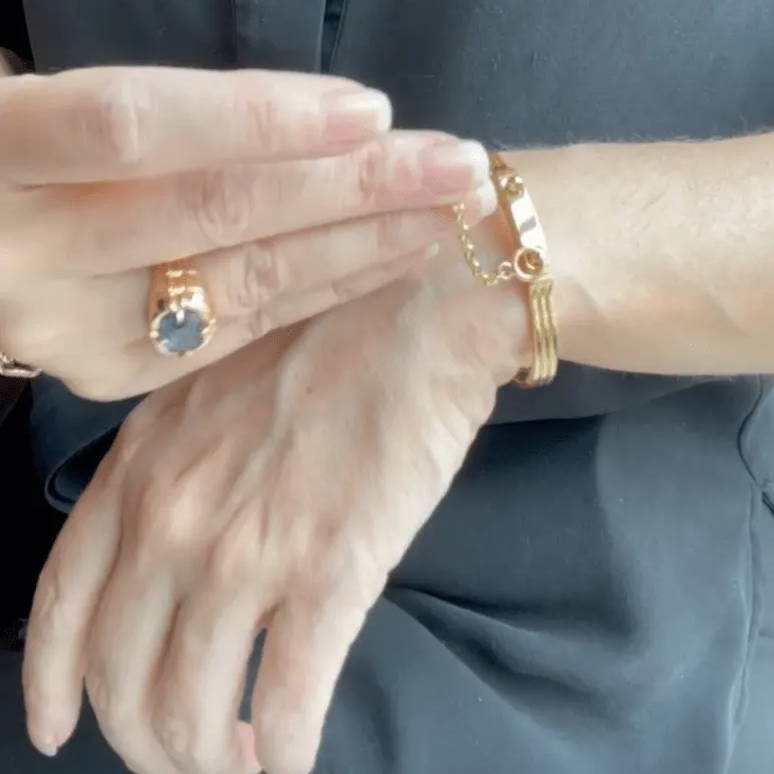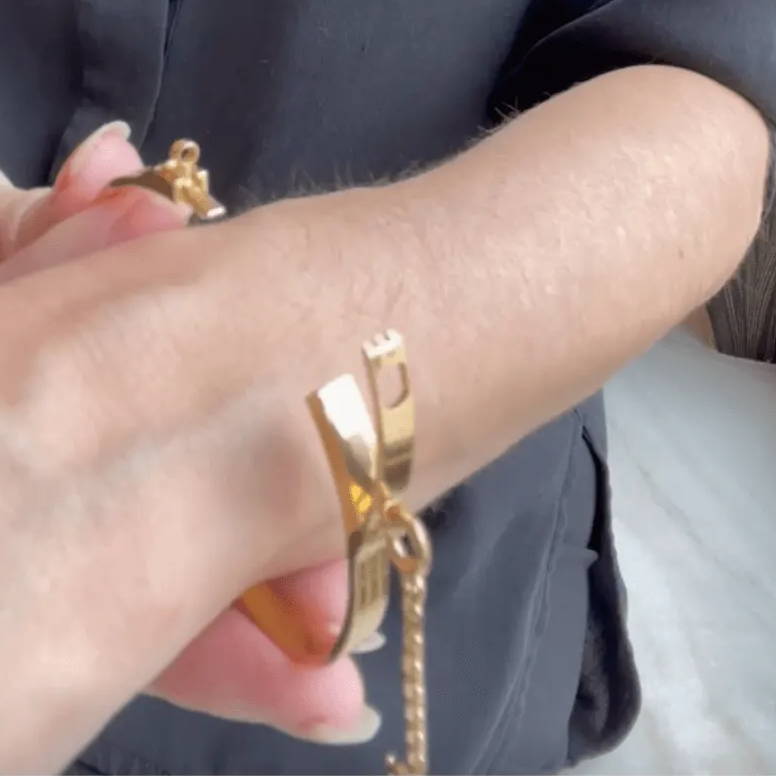 2 - Lift the latch. There are beads to indicate which side opens.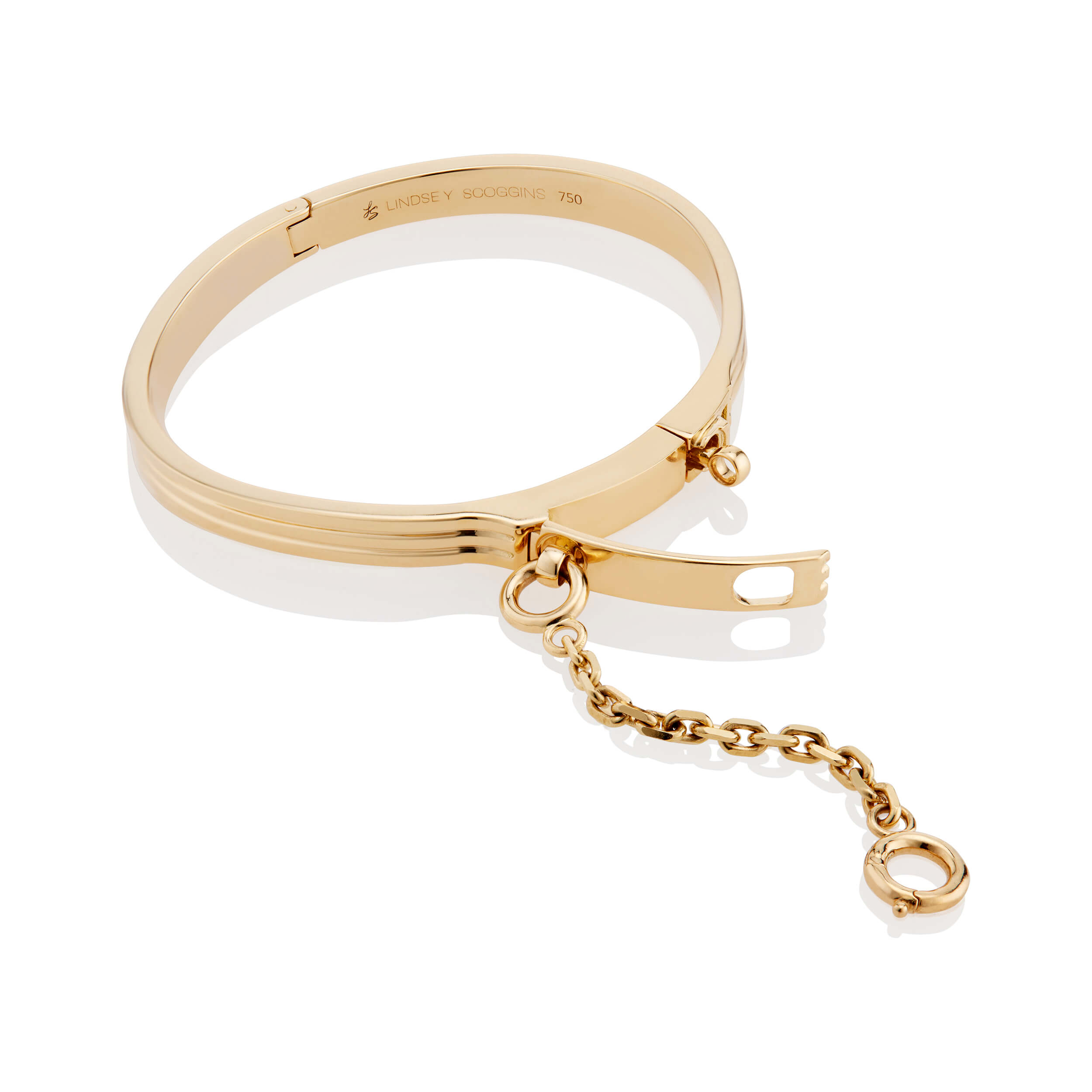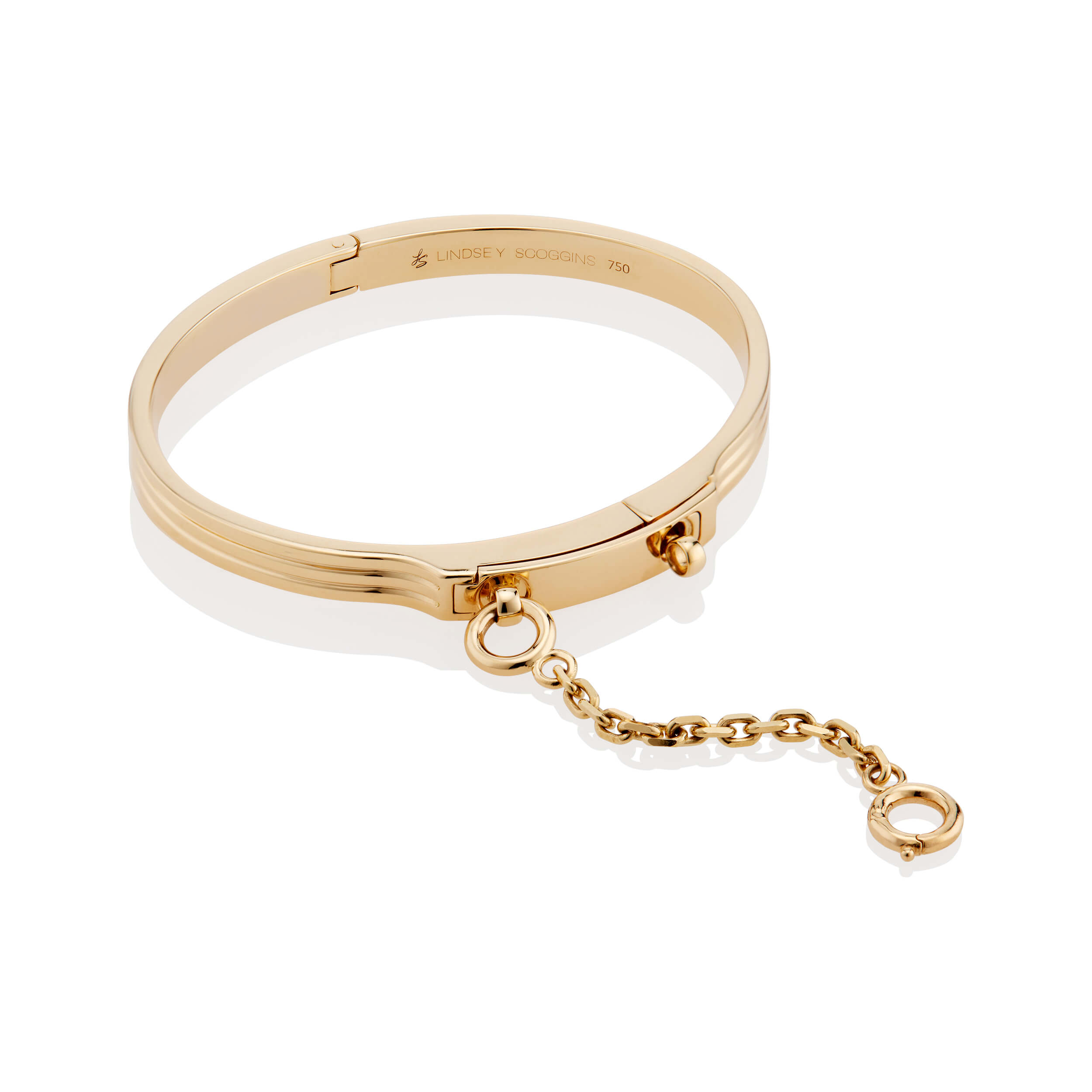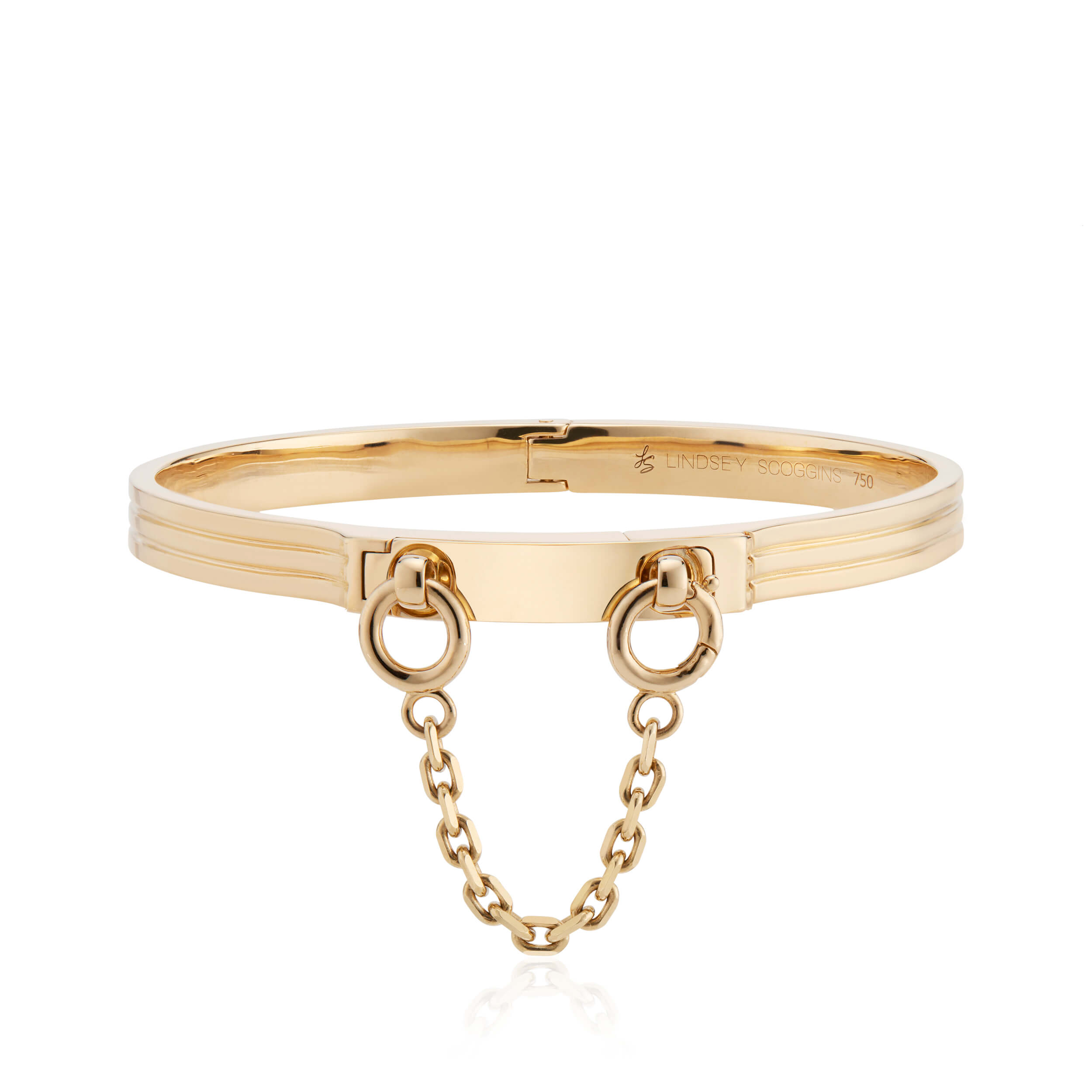 3- Push the bezel pusher and pull it open. Push the tongue down to open. Do not pull open without unlocking the tongue.
To close your cuff, just reverse the above three step process.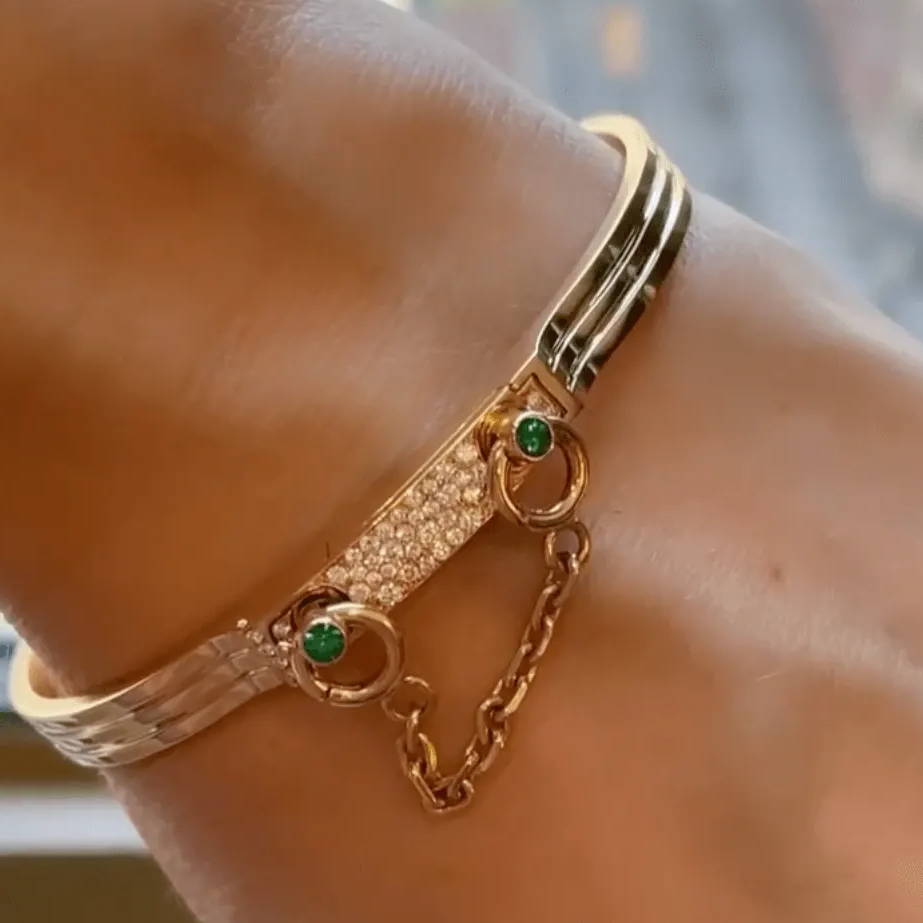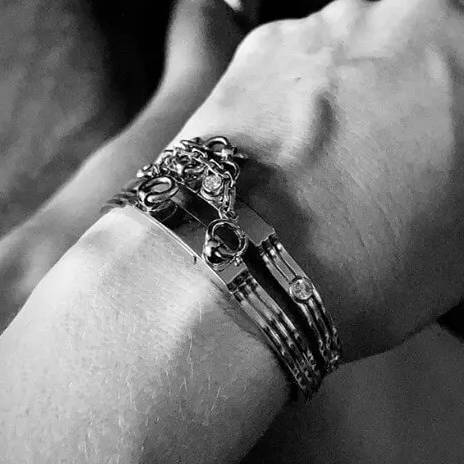 Contact us with any questions or concerns. We are always happy to help or demonstrate if you need assistance.
Now that you know how to open and close an Oath cuff, shop some of our favorite styles.
Contact us to learn more about the Oath collection or any of our cuff bracelets.