Posted by Lindsey Scoggins Studio on Aug 1st 2022
HOW TO WEAR IT: JEWELRY STYLING EDITION

BY LINDSEY SCOGGINS STUDIO

DISCOVER A FEW OF OUR FAVORITE WAYS TO STYLE JEWELRY FEATURING OUR VERY OWN PIECES

In this edition of How to Wear It we're taking a look at how we style our very own jewelry. We love a bracelet stack, layered necklaces, unique ring pairings, mixed metals and so much more. We might be biased but we have a more is more approach when it comes to jewelry styling. From our favorite combinations of necklaces including tennis necklace and pendant pairings to bold gemstone rings and bangles, these are just a few of our signature styles. Scroll down for jewelry styling inspiration along with some ready to wear and accessories that we'd love to pair with these jewels.
Dress up a classic button down with your favorite necklaces and add bracelets that will pop out of cuffed sleeves.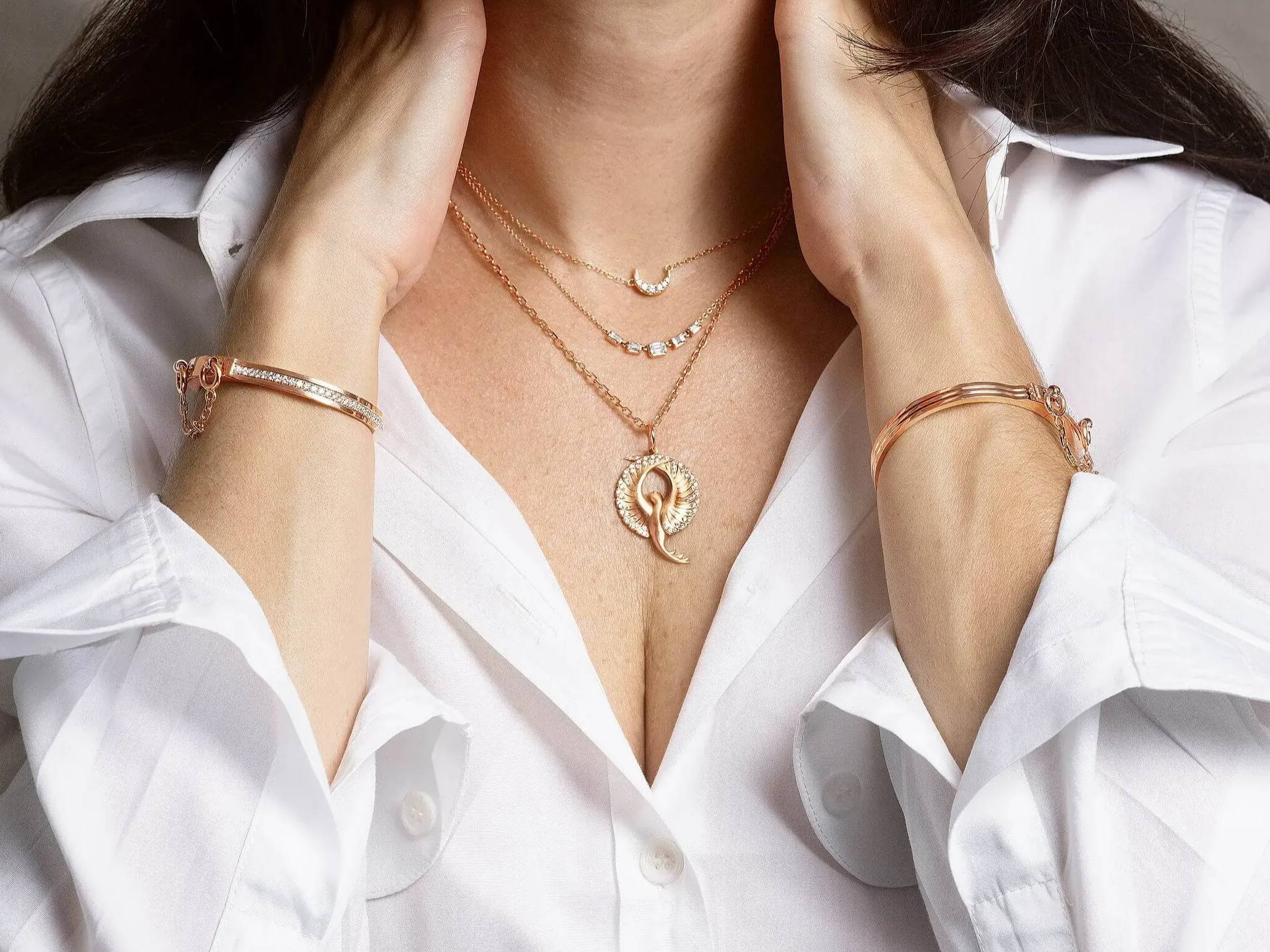 A crisp shirt is the ultimate wardrobe basic. Add your favorite pendants for an everyday look or opt for a tennis necklace to dress it up.
The only thing better than gold and diamonds is more gold and diamonds - pendants, bracelets, rings - more is more.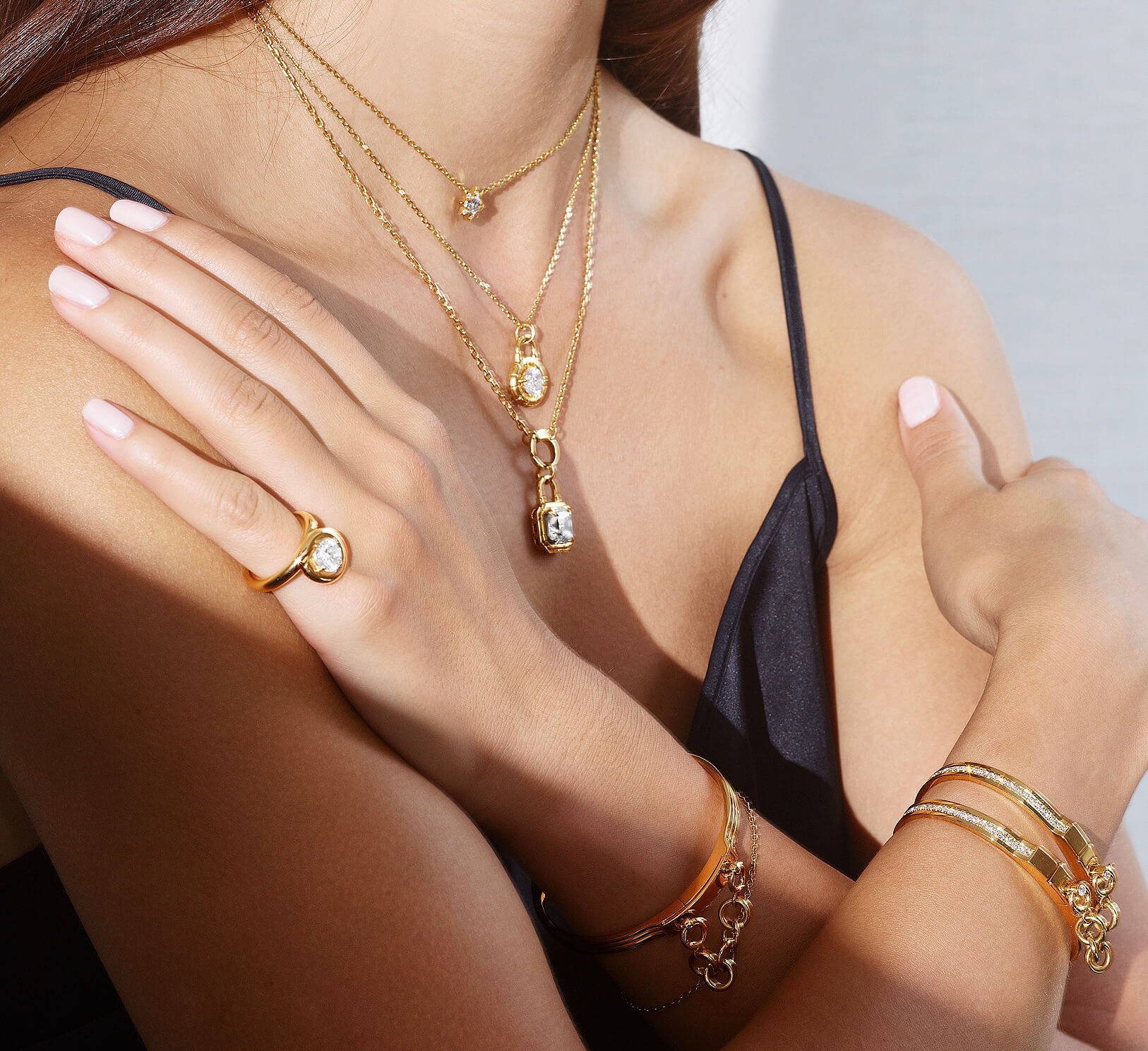 If you're inspired by all of this gold, here are a few more glittering pieces to add to your wardrobe.
When one tennis necklace isn't enough, wear two, or three - and definitely add a tennis bracelet too.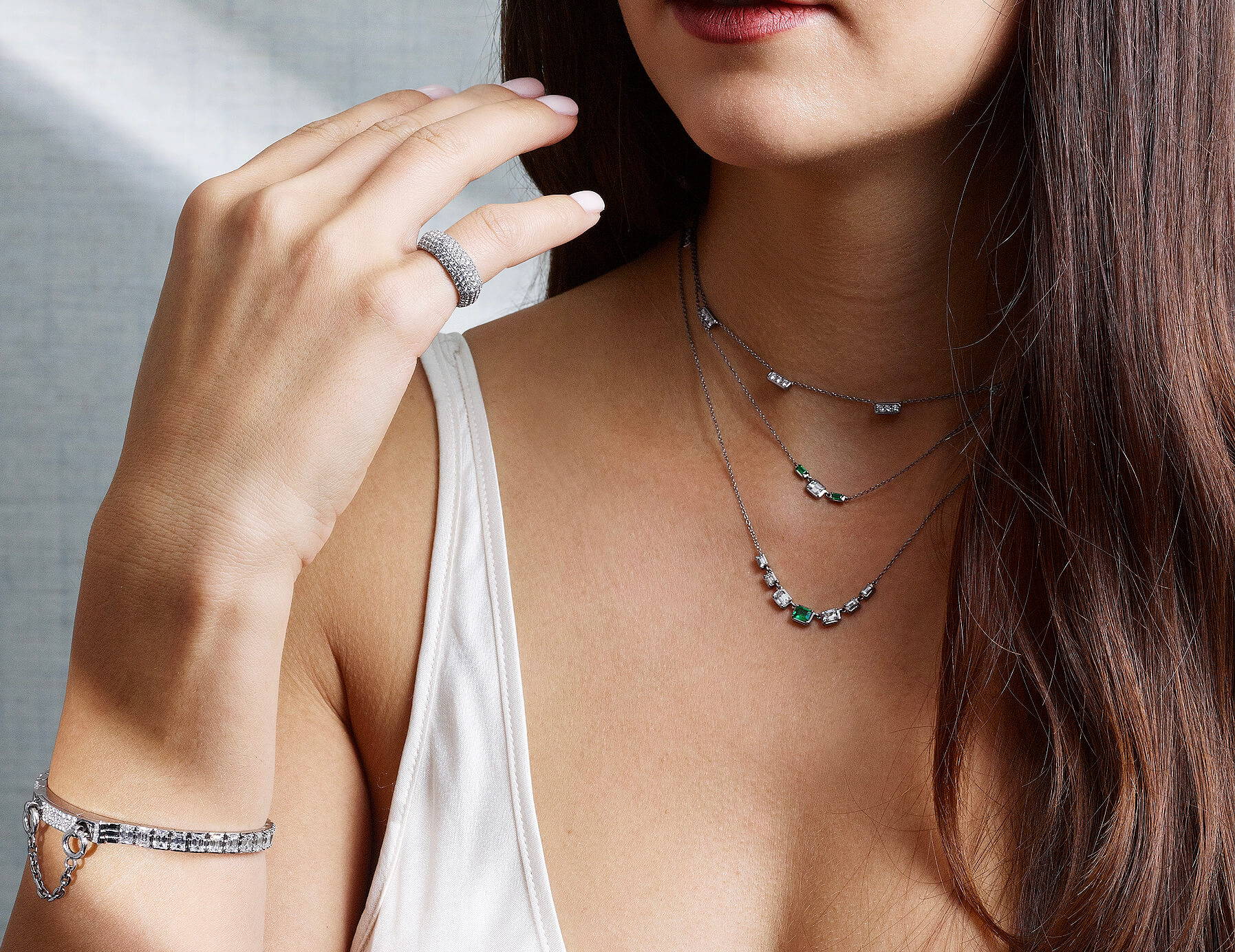 Wear these pieces with your favorite diamond jewelry.
If you're into color and gemstones, our Oath collection padlock pendants and gypsy rings are made for you.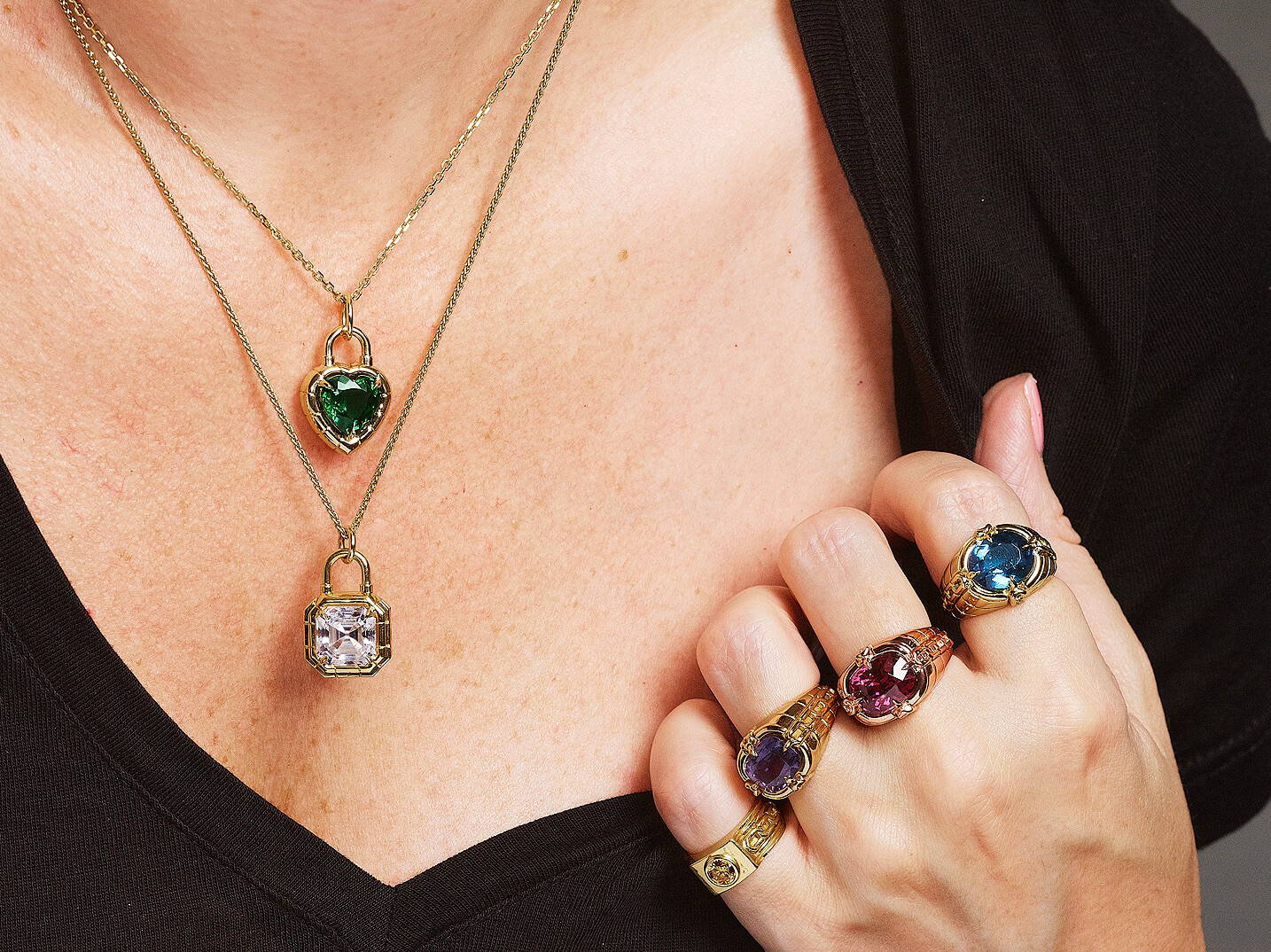 Pair rich hues like maroon and magenta with matching shades of rubellite or tourmaline for the ultimate luxe look.
Like we said earlier, more is more. We love a major bracelet or ring stack. Our Oath cuffs are the perfect complement to a watch, chain link bracelet or bangle.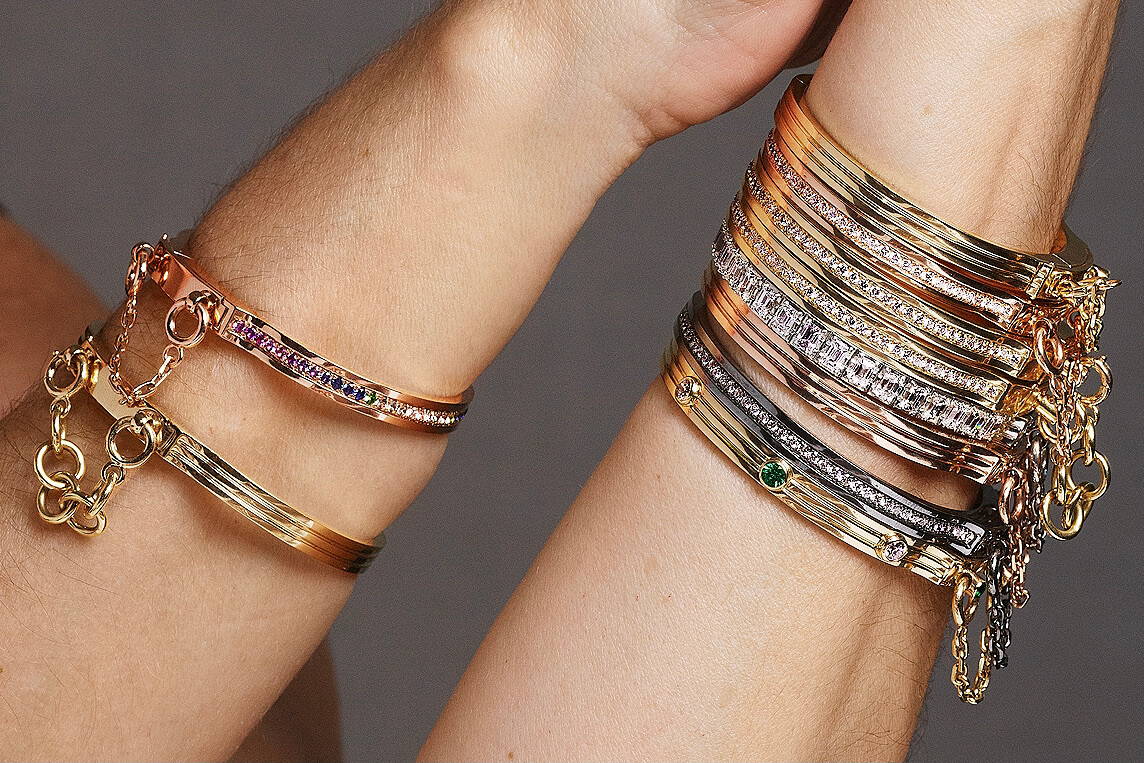 We love to layer unique band combinations with or without an engagement ring. We also love adding a playful pinky ring to tie it all together.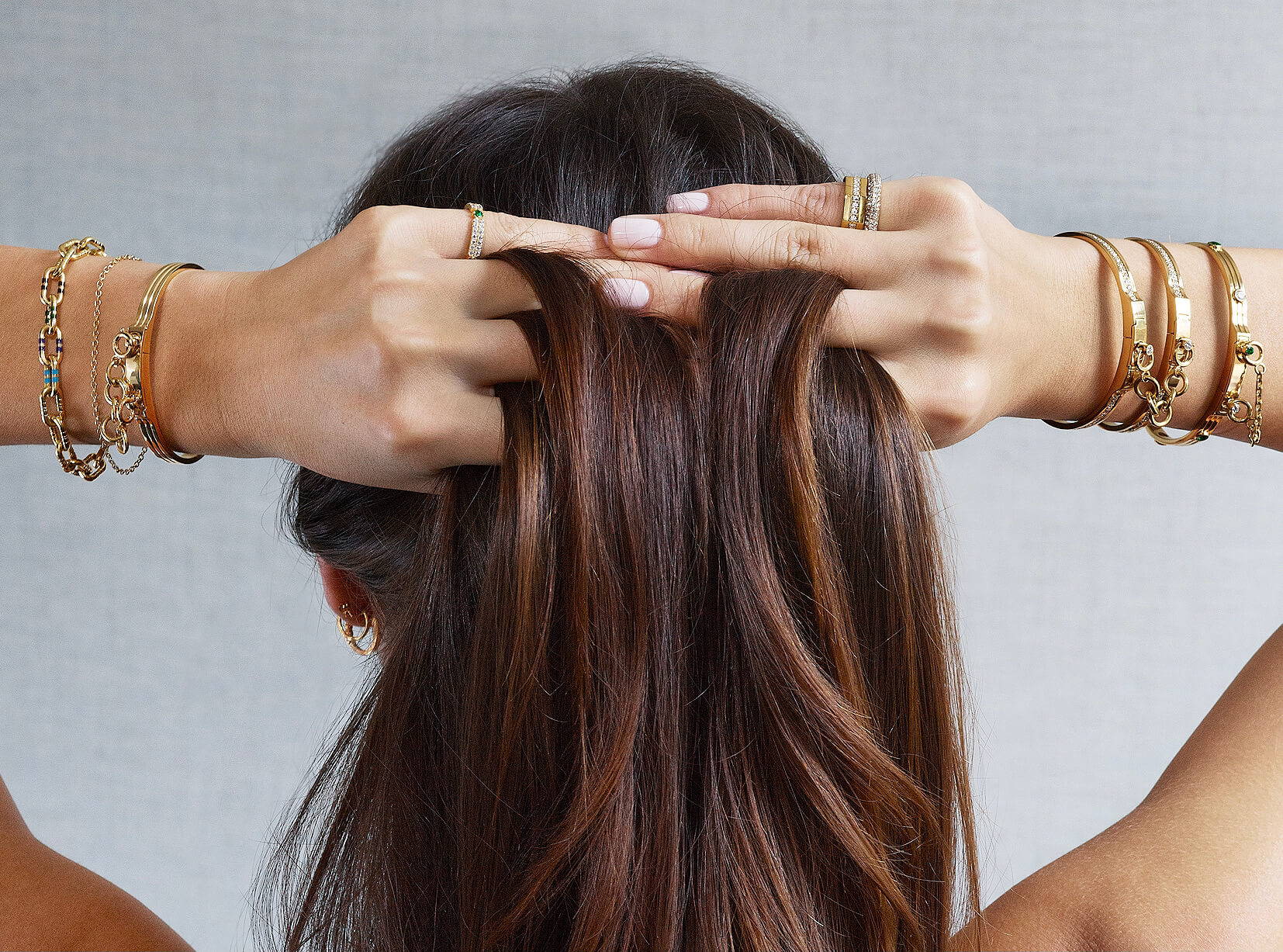 SHOP MORE OF OUR FAVORITE JEWELRY STYLING OPTIONS
Contact us for more information on any of the pieces shown here, with questions on jewelry styling or to chat about anything else.