Posted by Meredith Jayme on Nov 10th 2022

DISCOVER RIHANNA'S TOP JEWELRY MOMENTS AND SOME RIHANNA-WORTHY JEWELS THAT SHINE BRIGHT

Rihanna truly shines bright (like a diamond) in every way possible and we are constantly inspired by her jewelry and style. She isn't afraid to wear bold statement pieces, layer a mega ring on every finger and opt for risk-taking necklaces and bracelets. In this ode to the queen of music, we curated a few of Rihanna's top jewelry moments along with a few jewelry selects available for purchase if you're looking to channel your inner-Rihanna. Put on your favorite Rihanna song and scroll down to discover our top jewelry moments and picks for her below.
---

SHINE BRIGHT LIKE A DIAMOND
Rihanna is not afraid of a bold earring. This might be the theme of her jewelry style throughout. She goes for it with major diamond and gemstone pieces to make the best kind of style statement.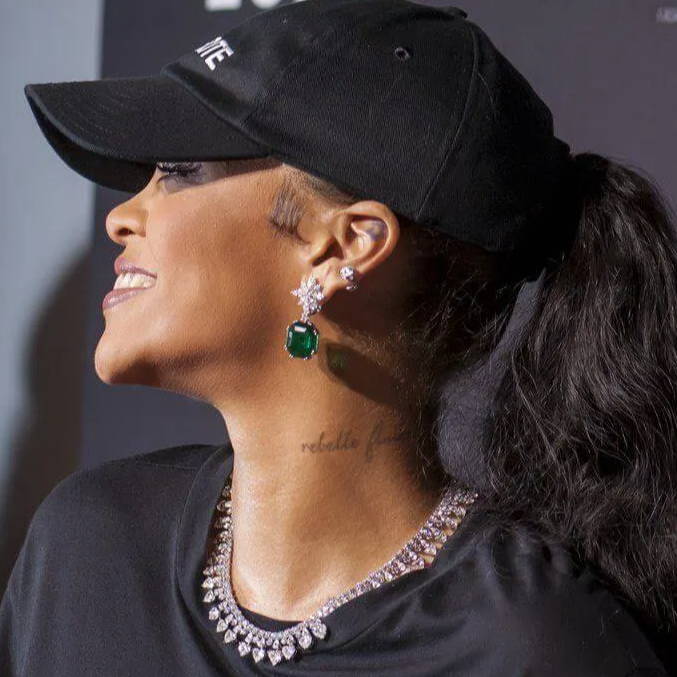 Photo credit: jewelry.yournextshoes.com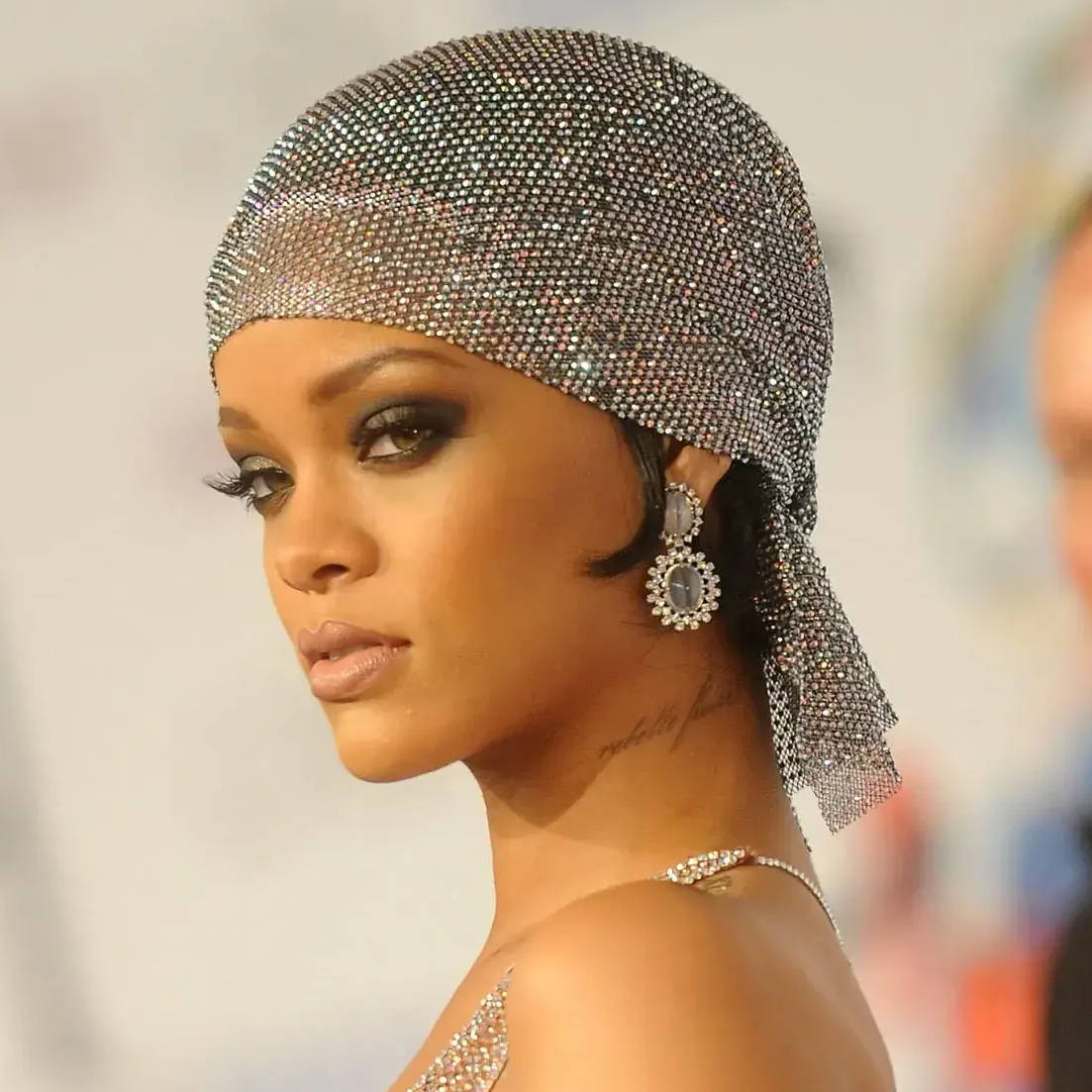 Photo credit: snobette.com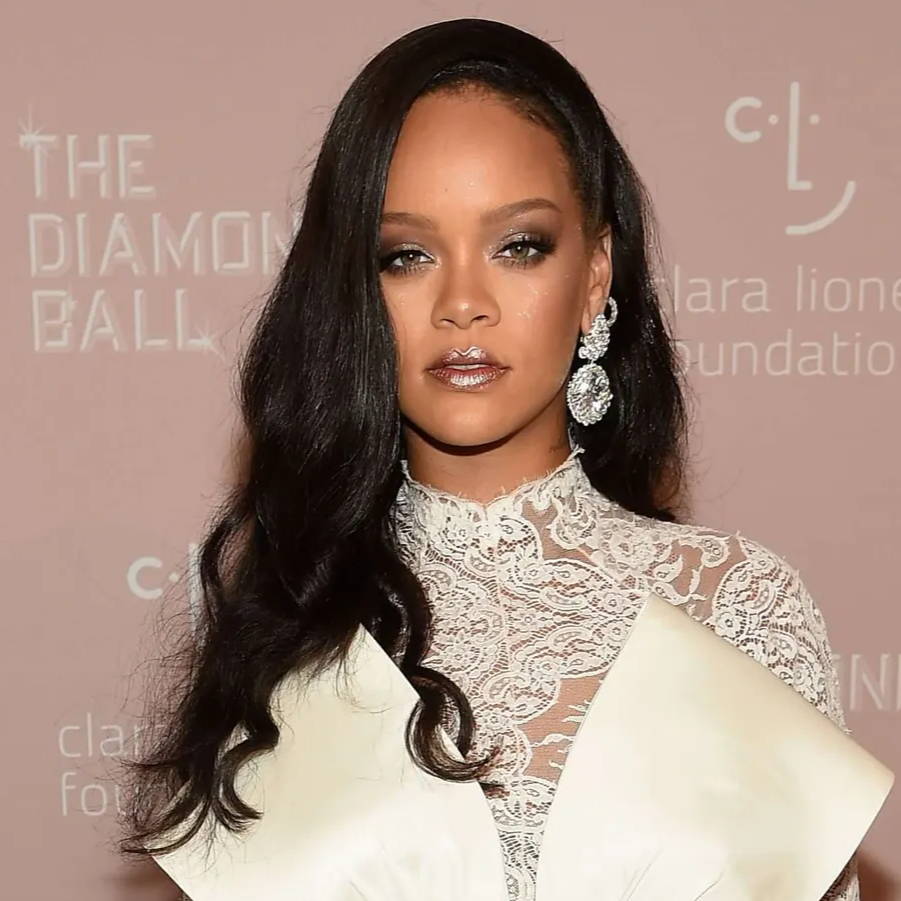 Photo credit: thestar.com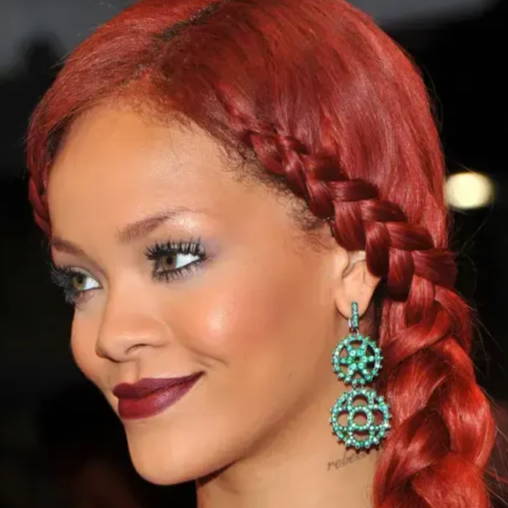 Photo credit: trendhunter.com
---
SOS - THE PERFECT NECKLACE
Rihanna is not afraid to go big when it comes to a necklace. Whether going for the look of a major gemstone focused piece or something more delicate with intricate diamond work, Rihanna nails it every single time.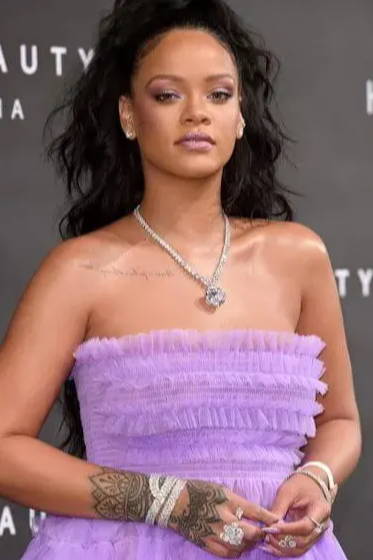 Photo credit: anabelachan.com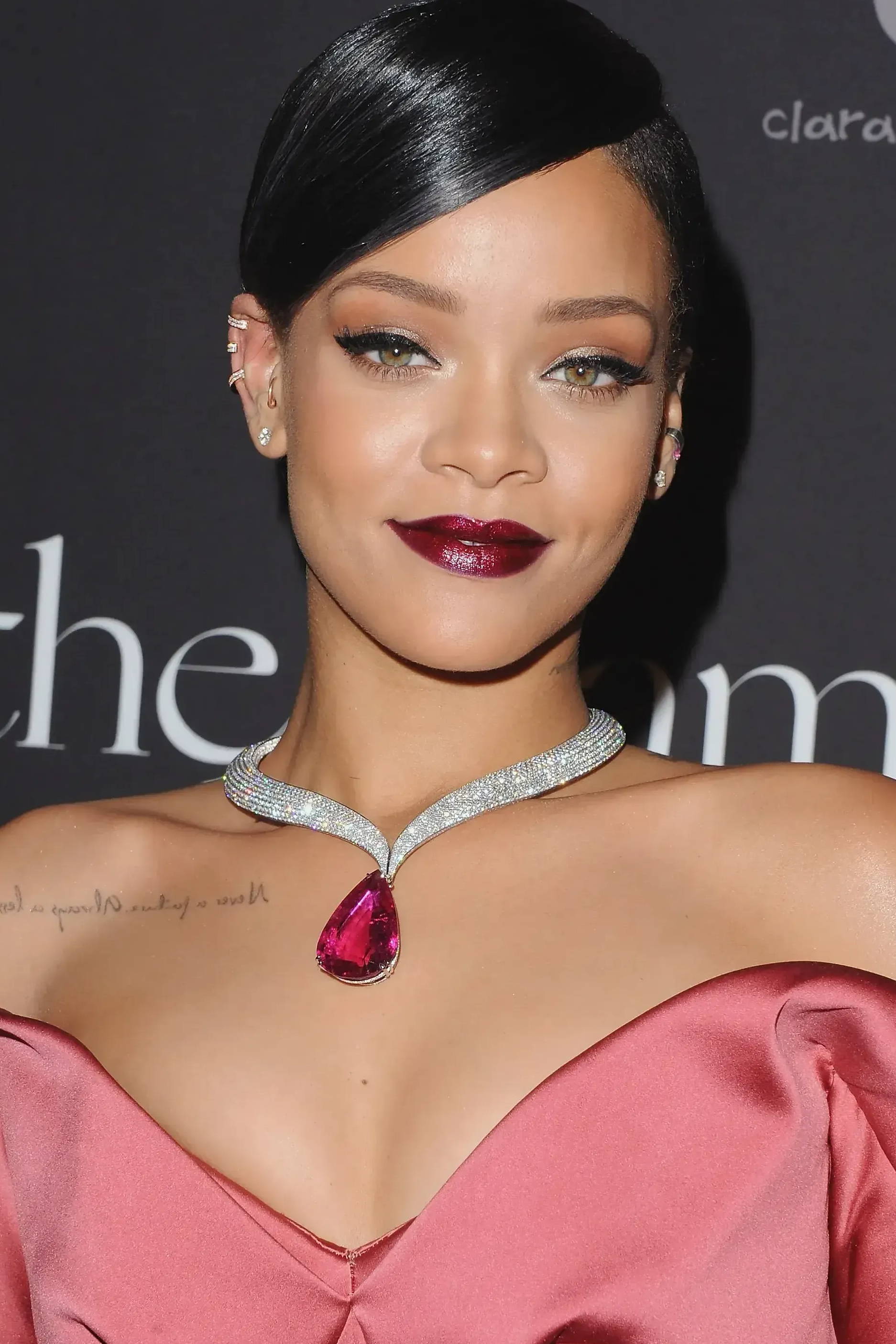 Photo credit: bodyartguru.com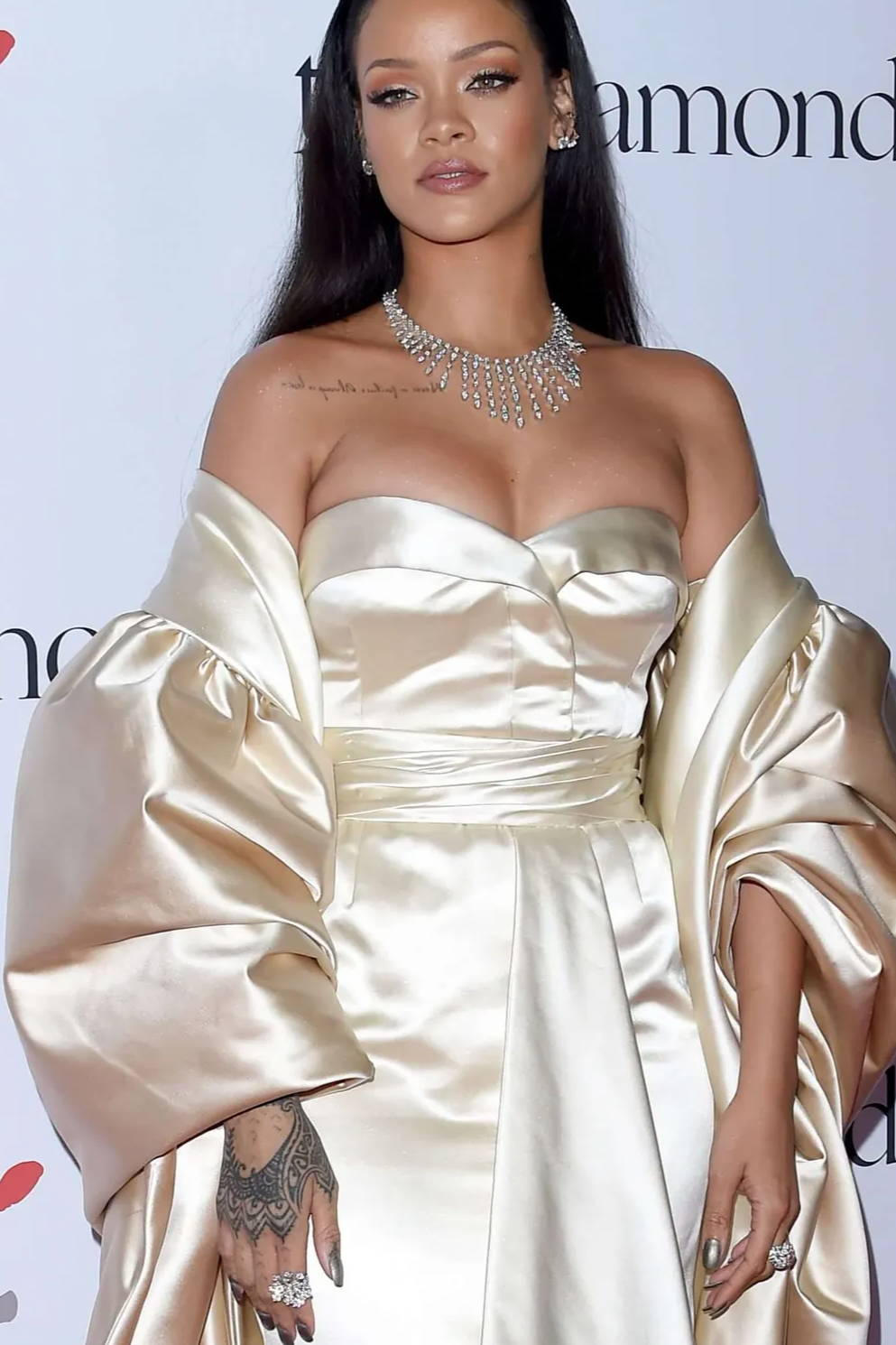 Photo credit: wardrobetrendsfashion.com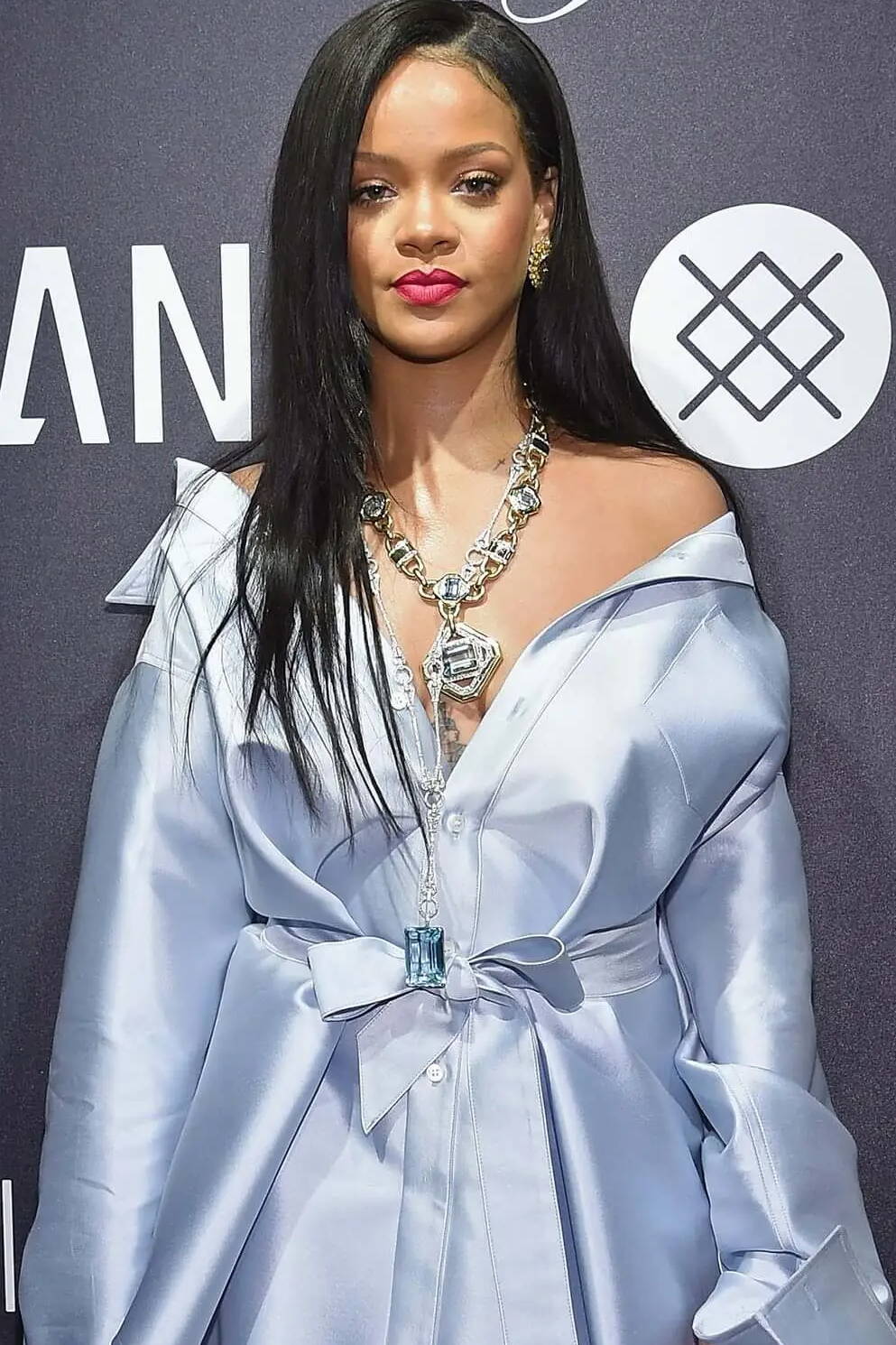 Photo credit: Instagram @badgalriri
---
Rihanna made pregnancy jewelry a thing. We're obsessed with the way that she styled long statement necklaces to highlight her baby bump throughout her pregnancy. The ultimate trend setter.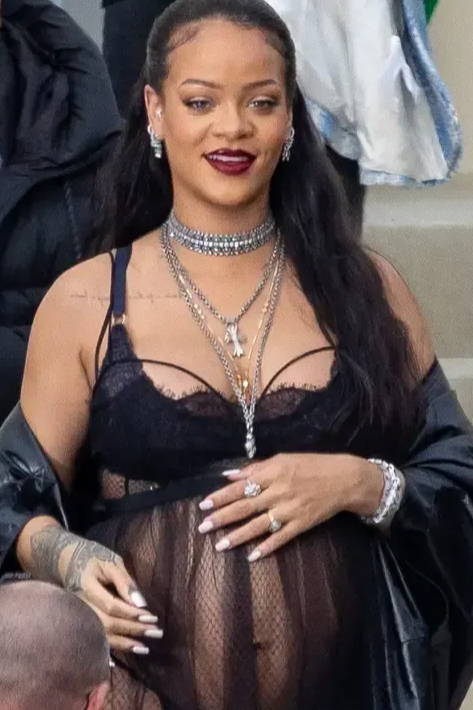 Photo credit: thetechoutlook.com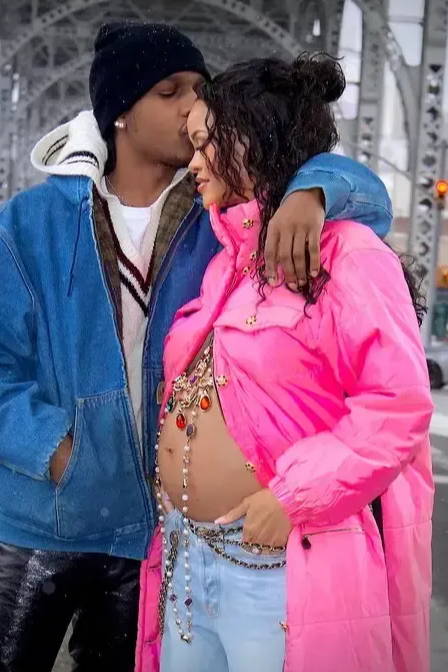 ---
Rihanna takes rings to the next level. She defines more is more with bold combinations of major gemstone cocktail rings paired with delicate diamond stacking rings, pops of color and enviable combinations.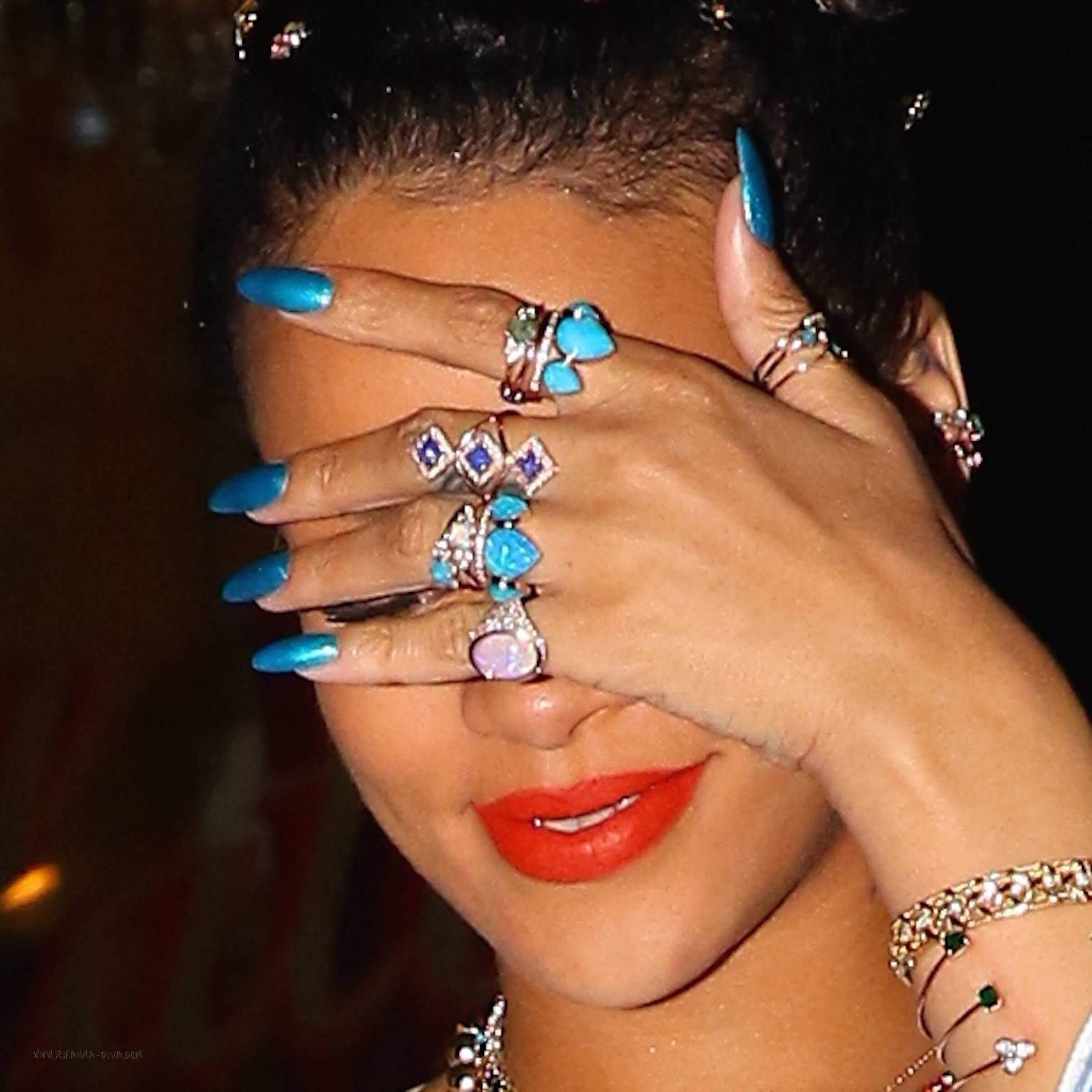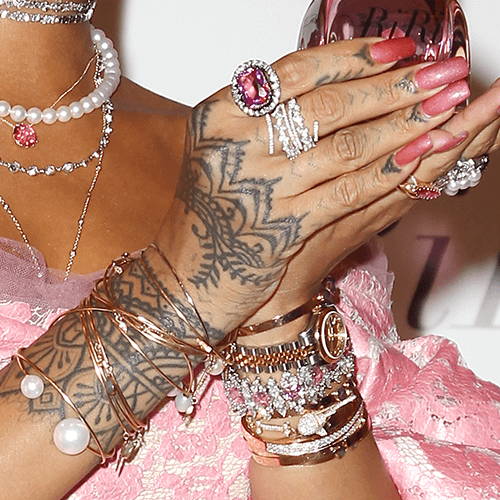 Photo credit: pinterest.com/pin/812970170226060038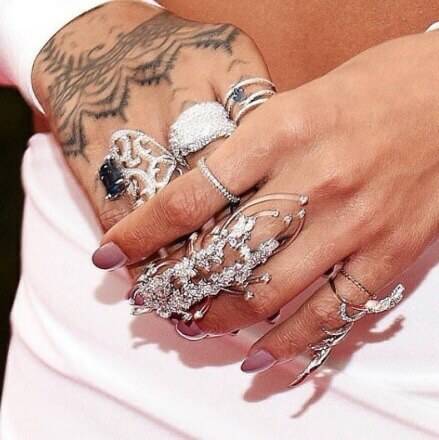 Photo credit: coutureicons.tumblr.com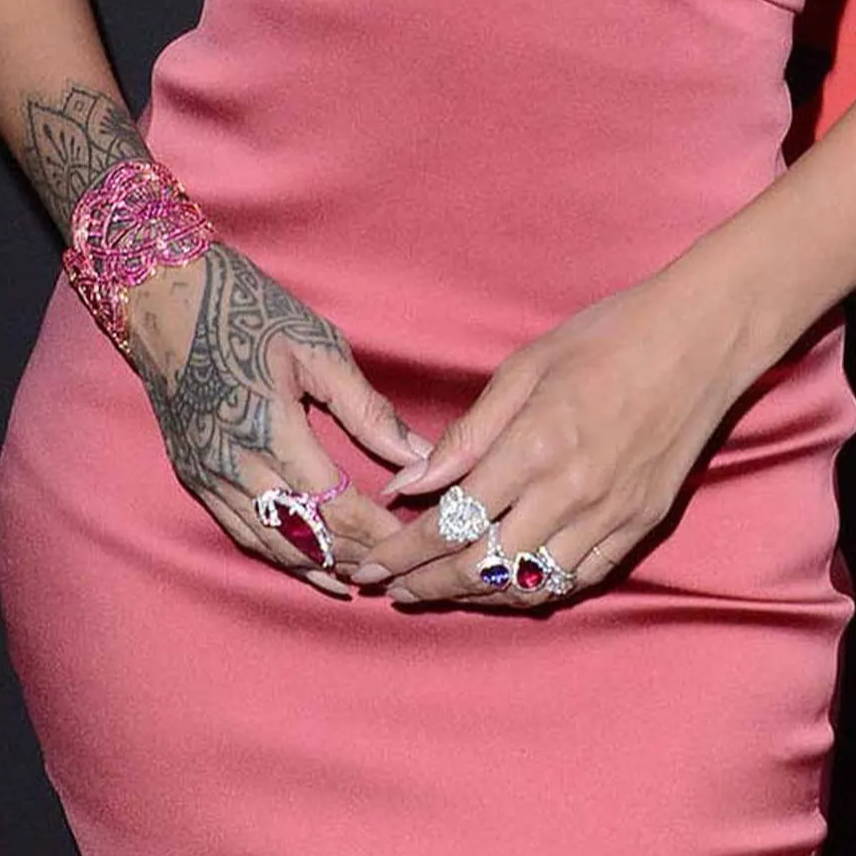 Photo credit: thejewelleryeditor.com
---
Rihanna has perfected the bracelet stack. We love her often layered wrists with all-over diamond and tennis bracelet styles and chic additions of a significant watch or unexpected chain link bracelet.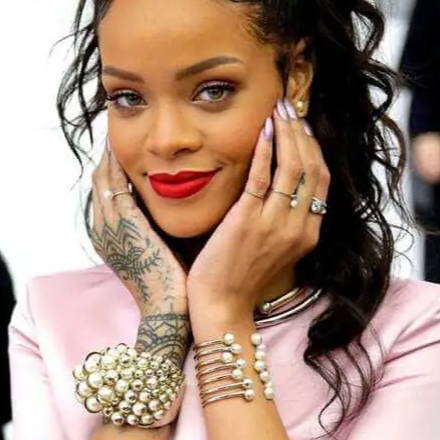 Photo credit: pearlsonly.de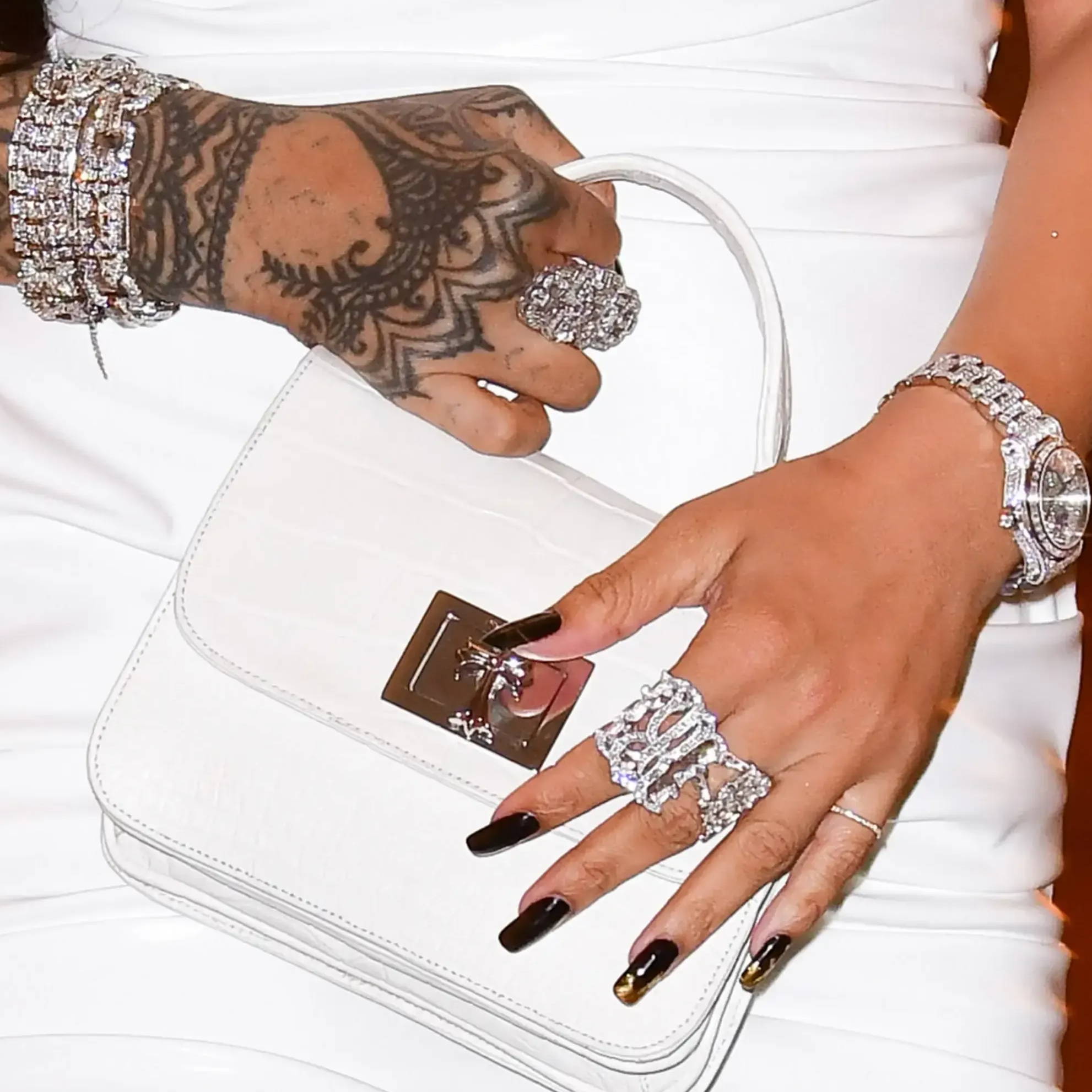 Photo credit: sk.pinterest.com/pin/49258189663380827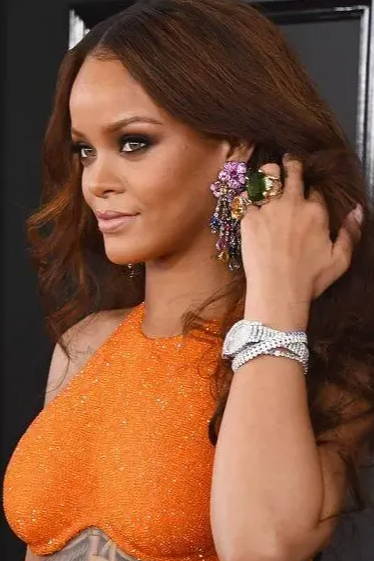 Photo credit: foochia.com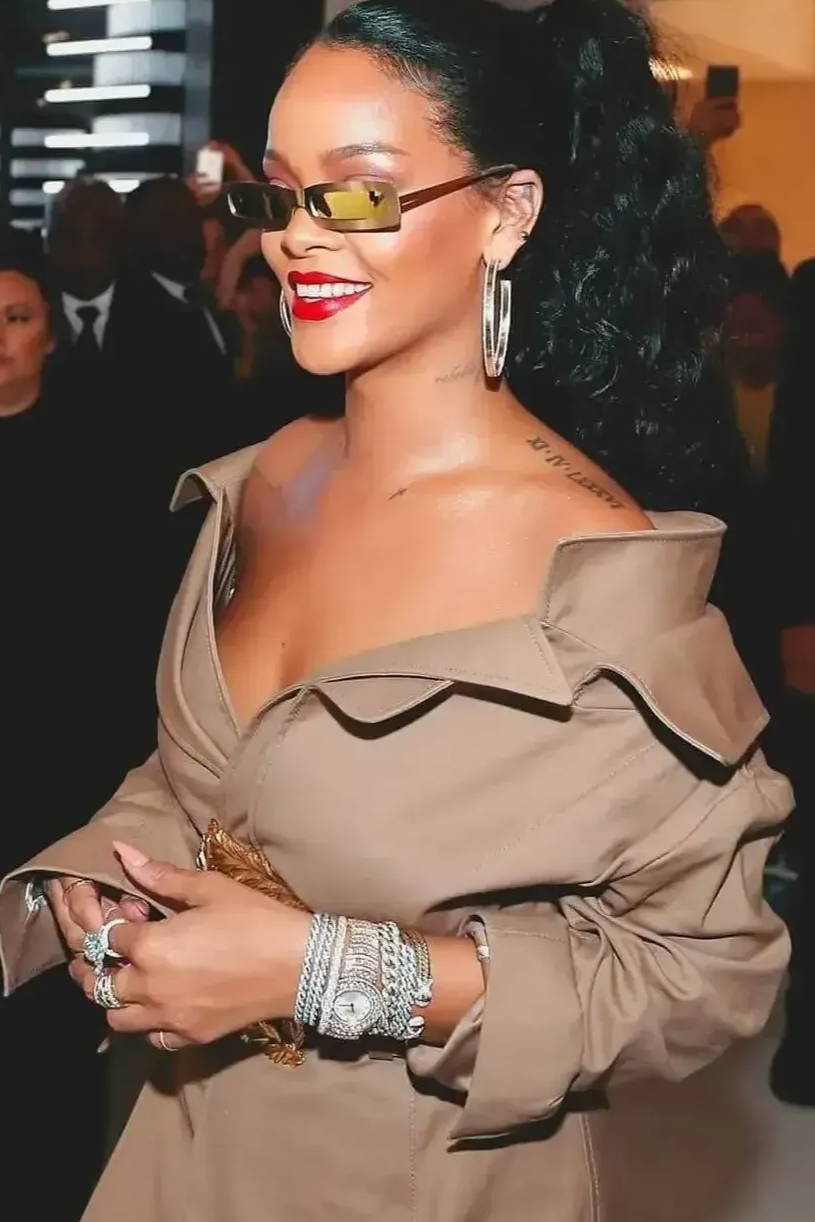 Photo credit: pinterest.com/pin/710372541216491982
---
DISCOVER MORE JEWELRY THAT WOULD LOOK INCREDIBLE ON RIHANNA
---
Contact us for more information on any of the jewelry shown here, or to commission a Rihanna-inspired jewelry piece.