Posted by Lindsey Scoggins Studio on Dec 15th 2021
THE PROS AND CONS OF LAB GROWN DIAMONDS: OUR OPINION

BY LINDSEY SCOGGINS STUDIO

LEARN ABOUT THE PROS AND CONS OF LAB GROWN DIAMONDS AND HEAR OUR OPINION ON MINED VS LAB DIAMONDS TO HELP YOU MAKE A DECISION WHEN PURCHASING AN ENGAGEMENT RING.


If you're asking yourself "Should I buy a lab grown diamond?" you've come to the right place. We know how confusing it can be to understand the diamond market and the differences between natural and lab grown diamonds and wanted to provide some insight. We've broken down the pros and cons of lab grown diamonds compared to natural mined diamonds to help you learn more and make a decision when purchasing an engagement ring or any diamond jewelry. Read about the pros and cons of lab grown diamonds below.
Affordability: If you are not able to purchase a natural mined diamond, lab grown diamonds are a more affordable option.
Size: If size is a factor that is important to you, you can get a larger diamond with a smaller budget if purchasing lab grown diamonds vs mined.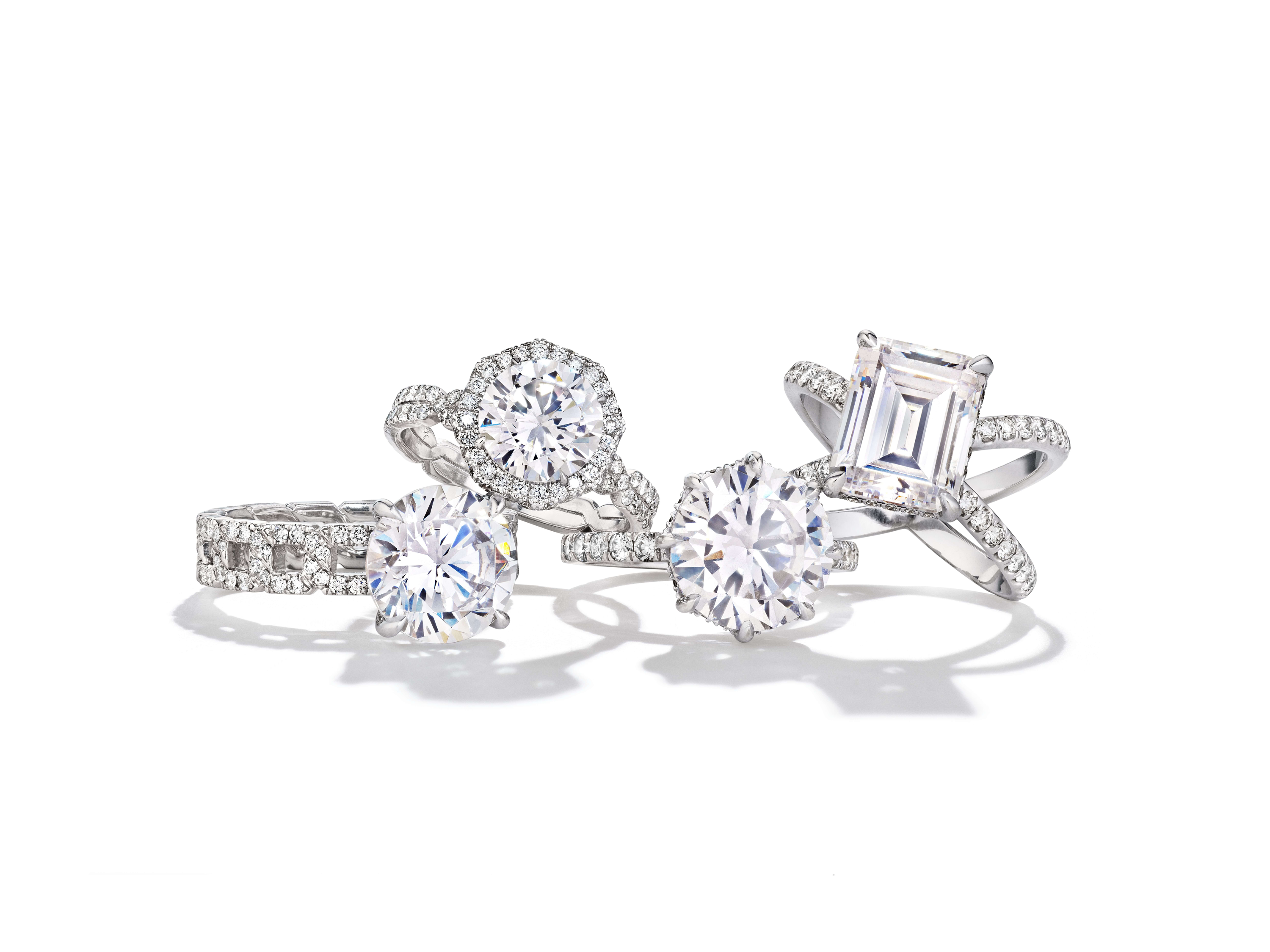 Uniqueness: What makes a natural diamond special is that each is completely unique. While lab grown diamonds are also unique and vary in terms of cut, color and clarity, this can also be controlled to a degree with lab grown stones while they are being produced.
The Journey: We think it's incredible to think about a natural diamond's journey to your ring. Each natural diamond is millions of years old and is a naturally occurring mineral that literally formed in the Earth. This is such a special factor that we personally think is so amazing. Lab grown diamonds are grown in labs in a fraction of the time in a drastically expedited process - nothing wrong with this but it is something to keep in mind.
Long Term Value: As more and more lab grown diamonds have entered the market prices have already dropped. Jewelry is one of the most sustainable forms of fashion and adornment. Fine jewelry will be passed on for generations and hold the value - lab grown diamonds likely won't hold their value the same way as mined diamonds will become more rare and more valuable. Time will tell how this continues to play out.
Sustainability: Labs are producing something - this takes energy, electricity and labor. It takes a lot of energy to produce a lab grown diamond. A lot of mines today are carbon neutral.
The Choice is Up to You: Lab grown diamonds are real diamonds. The choice is up to you and should be made based off of your values, budget, lifestyle and priorities. There is no right or wrong decision.
To Keep in Mind: It is important to be sure that you know what you are buying and that you receive it. Because lab grown diamonds have become so present in the industry we partner with IGI to screen for lab grown diamonds to make sure we can guarantee that your piece is fully natural if that is your preference. Many precautions are taken during the manufacturing process to make sure lab grown and mined diamonds are not mixed but this is the last safeguard to make sure it's checked one more time before it gets to the eventual wearer.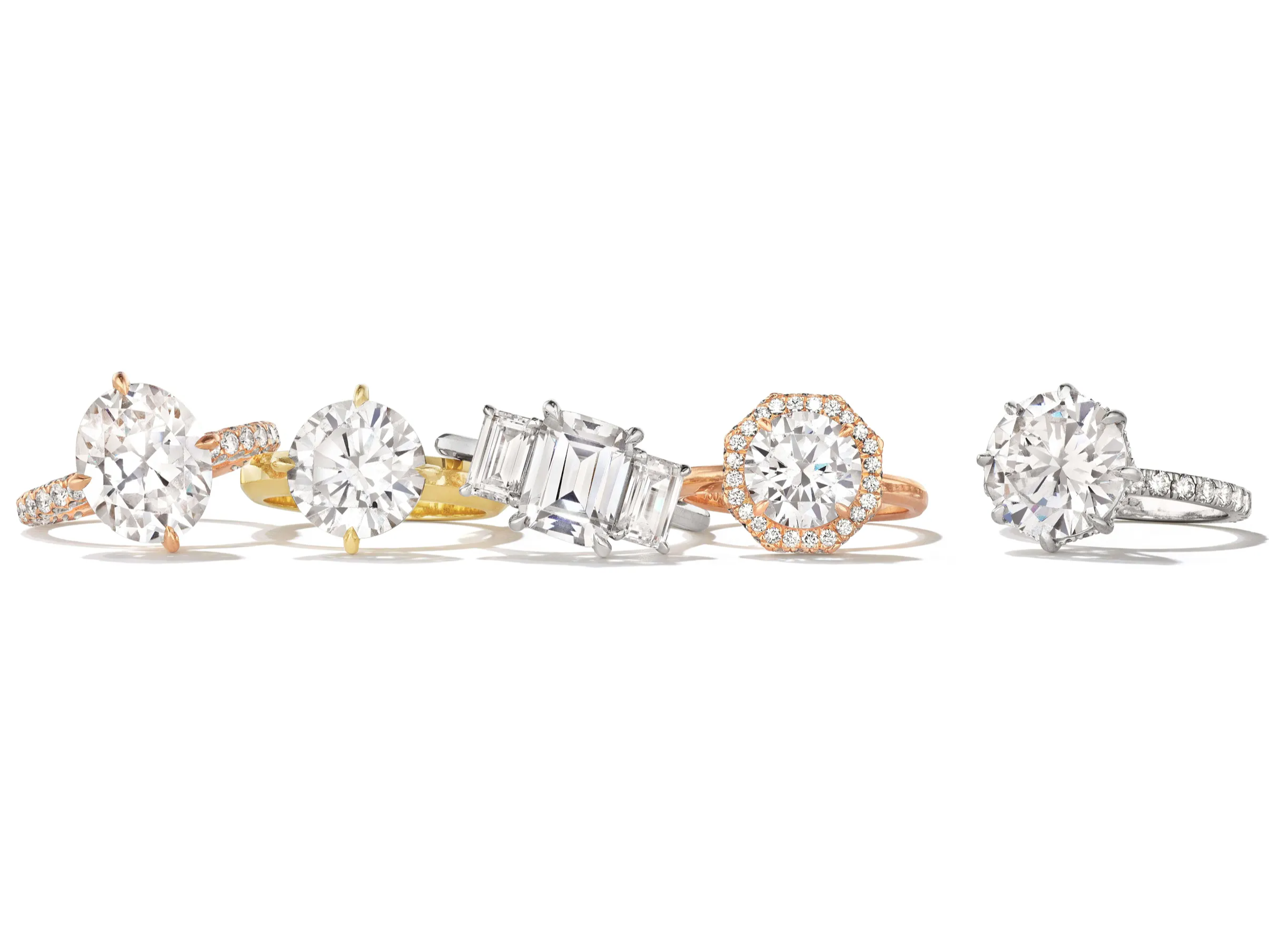 Now that you have had a chance to learn about the pros and cons of lab grown diamonds vs mined diamonds, explore some of our engagement ring settings below. We can source any type of diamond that you are interested in. The price of each ring will vary based on the diamond selected. Contact us and we will be happy to assist.
Contact us to learn more about lab grown diamonds vs mined, the pros and cons of lab grown diamonds or for help finding your perfect diamond.