Posted by Lindsey Scoggins Studio on Aug 24th 2023
OUR TOP 14 PLATINUM WEDDING BANDS & ETERNITY RINGS

BY LINDSEY SCOGGINS STUDIO


Choosing a wedding band can be a challenging process if you don't have a particular style in mind. There are so many factors to consider including how it will pair with your engagement ring, your lifestyle and your own personal style. Whether you're looking for a classic plain band, an eternity band or an entirely unique design, there are countless options to choose from. In this feature, we're showcasing our favorite platinum wedding bands and platinum eternity bands to inspire you on your search. Discover a few of our favorites below.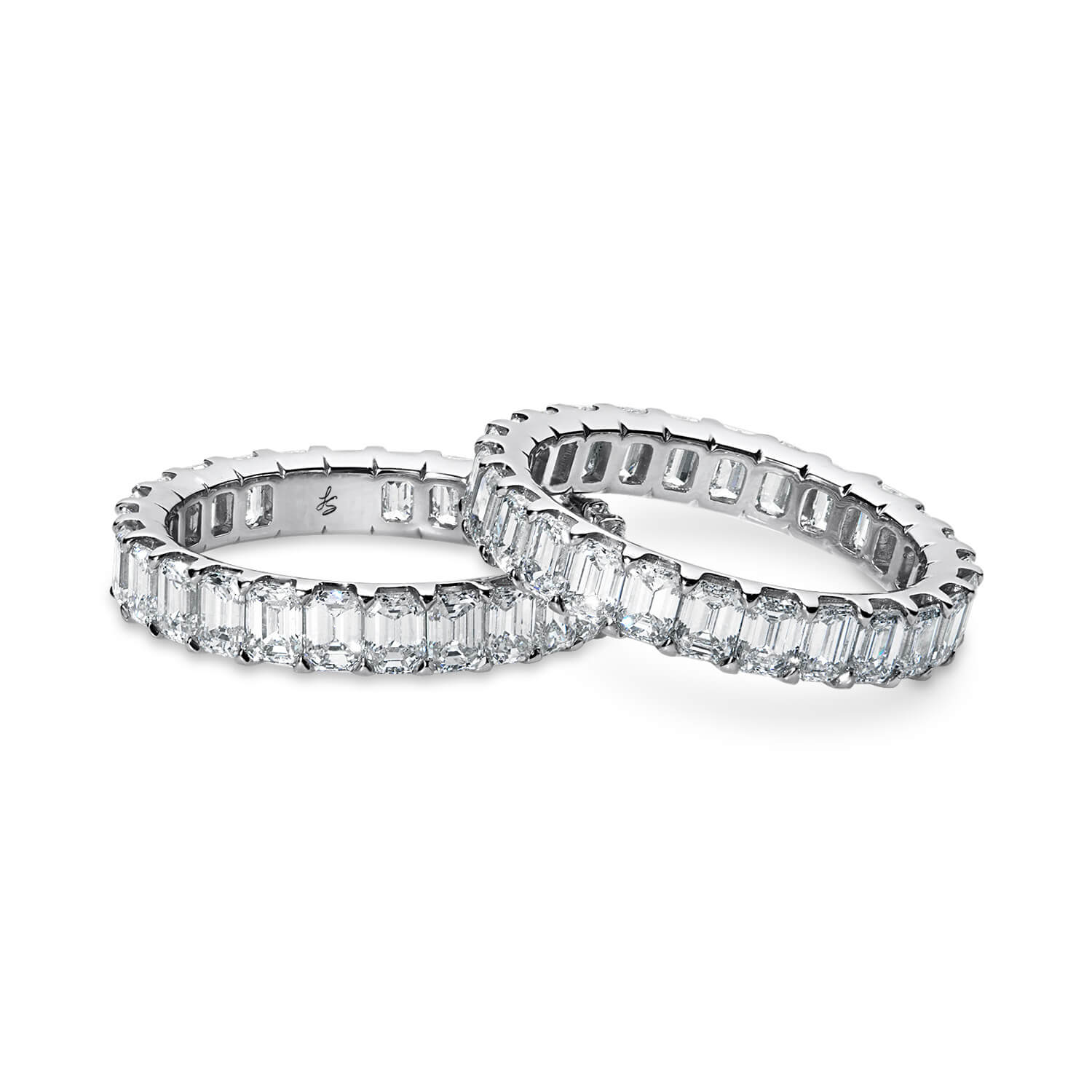 CLASSIC PLATINUM WEDDING BANDS

A classic platinum wedding band like these polished metal styles are the perfect option for the traditionalist who wants to wear a simple band daily. While these platinum wedding bands are classics they still have our unique design details to make them special and uniquely yours. Our Three Phases style adds three beveled edges to symbolize the three phases of love - curiosity, chemistry and commitment. Our Still band is sculptural and forms an octagon for a modern finish. The Continuum band is uniquely designed to use one strand of platinum that twists in an infinite loop - symbolic of your love.

CLASSIC PLATINUM ETERNITY BANDS
If you are interested in a platinum eternity band, we have a variety of styles to choose from. These designs can be customized in every way from the diamond shape and size to the setting style. We love the look of matching your eternity band to your engagement ring - for example pair an emerald cut diamond solitaire engagement ring with an emerald cut eternity band to create a stunning wedding set. Our favorite platinum eternity band settings are the traditonal prong set or a bezel setting which uses a bit more metal and creates a modern and elegant look.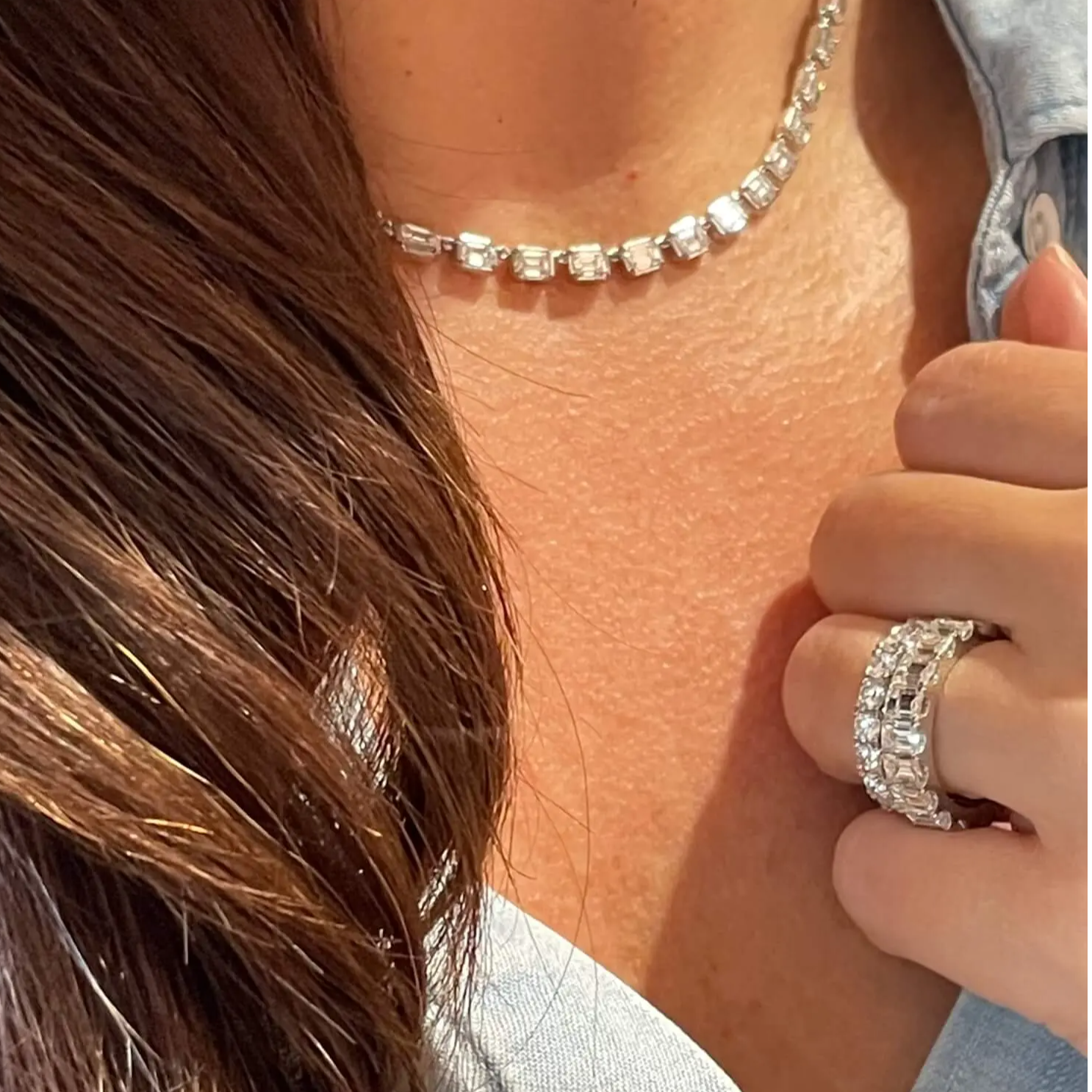 UNIQUE PLATINUM WEDDING BANDS
If you are interested in a non-traditional platinum wedding band, we have so many special styles to choose from. These bands can create a unique and personalized look when paired with any engagement ring and can totally transform the look of a simple solitaire. Our signature wedding band collections range from multi-row pavé bands to delicate links bands that add volume and special details to your wedding set. There are so many platinum wedding bands to choose from to create your perfect look.
All of these platinum eternity bands can be customized in countless ways to match your preferences. Whether you're looking for a classic platinum wedding band or an entirely original custom platinum eternity band, our bespoke process allows us to design your dream piece with ease. Contact us with any questions or to start the custom commission process.
DISCOVER MORE PLATINUM WEDDING & ETERNITY BANDS
Contact us for more information on any of the platinum wedding bands or platinum eternity bands shown here or with any other inquiries.