Posted by Lindsey Scoggins Studio on Sep 8th 2023
OUR TOP ANNIVERSARY RINGS & BANDS

BY LINDSEY SCOGGINS STUDIO


An anniversary ring is a beautiful way to celebrate your partnership and personal milestones as a couple. Whether you're looking for something to commemorate a tenth, 25th or first anniversary, our bands can be customized in countless ways to uniquely symbolize your relationship. Adding an anniversary ring to your daily selection of rings is also a great way to update the look of an engagement ring and wedding band set. In this feature, we're sharing a few of our favorite anniversary ring styles - diamond anniversary rings, gemstone anniversary rings and symbolic anniversary rings. Explore a few of our favorite anniversary ring styles below and as always, contact us with any questions or to discuss custom possibilities.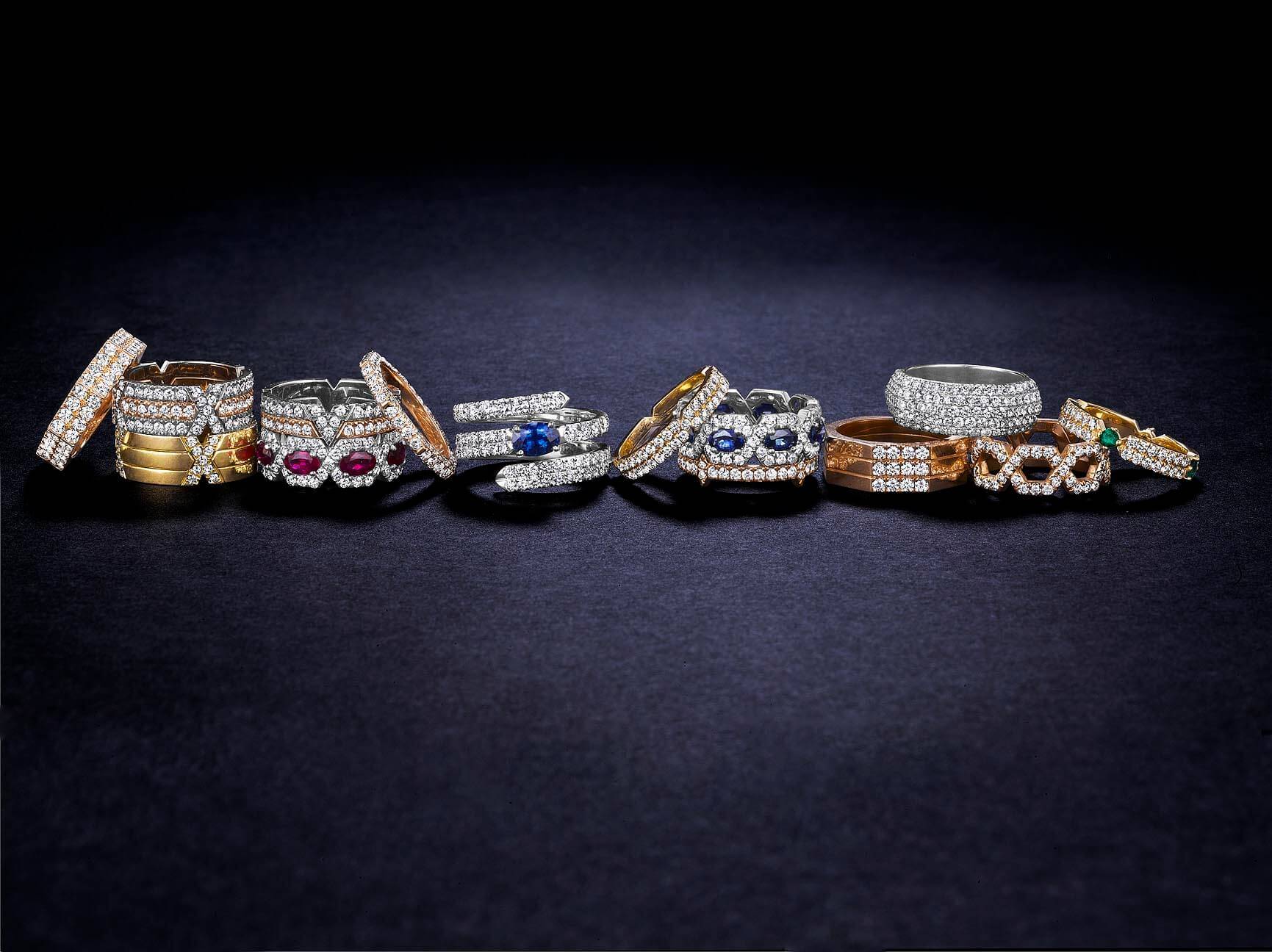 DIAMOND ANNIVERSARY RINGS

A classic diamond anniversary ring can be as traditional or as contemporary as you would like. Adding a diamond eternity band to your bridal set is a beautiful way to create a refreshed style. If you like the idea of something that is a bit more unique we have so many options to choose from. Our Continuum collection bands symbolize eternal connections with one row of diamonds that loops together to form your anniversary ring. Our Still collection bands use an octagonal shape to form a sculptural band that can be made in different versions with or without diamonds. The octagon represents renewal and reflection giving your ring added significance. Our Links bands are another collection that symbolizes literal links and unbreakable connections. These are just a few of our unique diamond anniversary rings. All of these can be customized or we can design a one of a kind style to create your dream anniversary ring.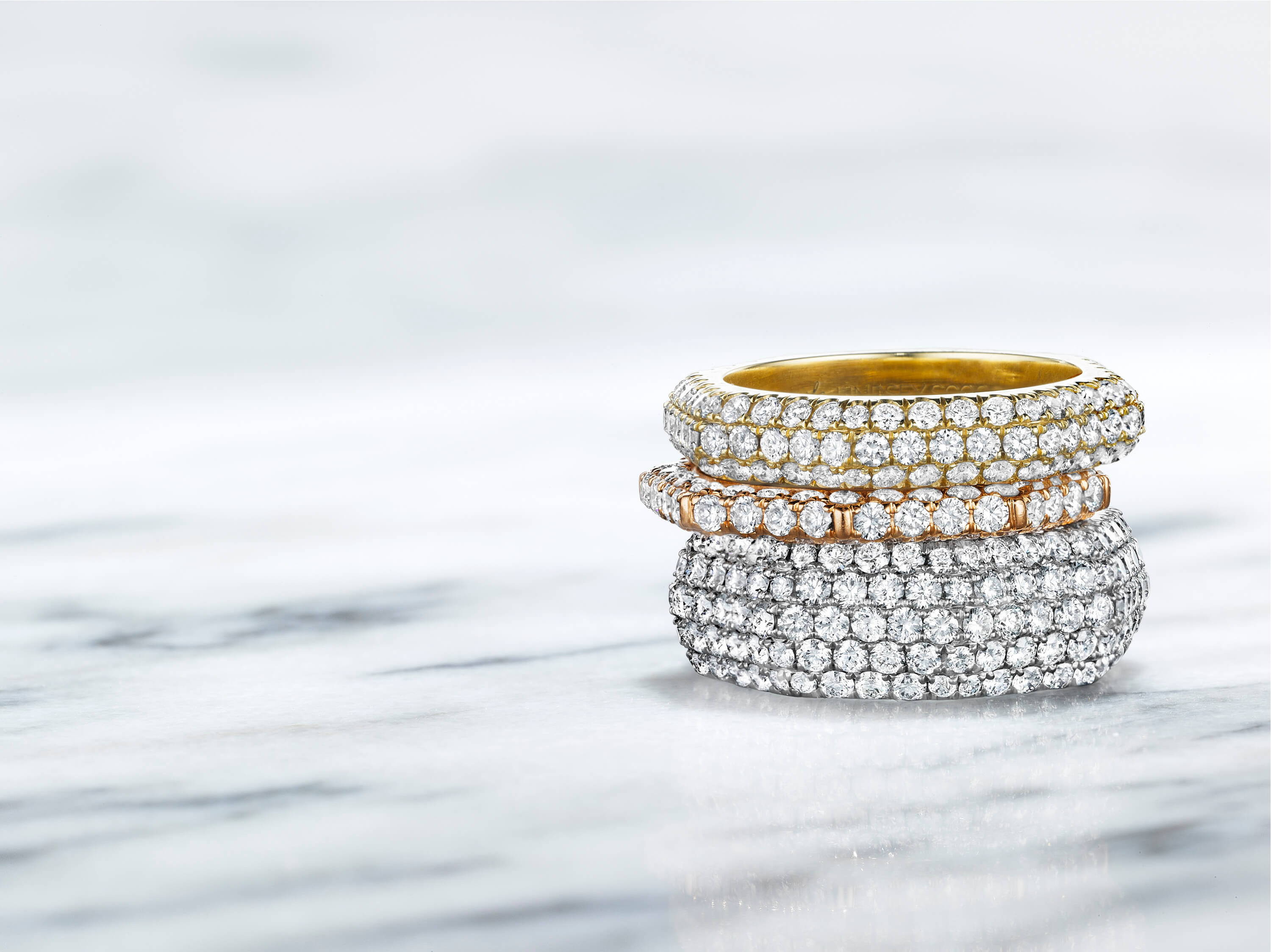 SYMBOLIC ANNIVERSARY RINGS
For an anniversary ring imbued with meaning, the Time collection and Note to Self bands are the perfect choice. The Time bands are Roman numeral bands that can be paired together to form any number of your choice - choose the year that you got married or choose an X band to symbolize ten years of partnership or commitment. These anniversary rings are available in styles with or without diamonds symbolizing ten, five and one year milestones. For another take on personalization the Note to Self anniversary rings can be customized with any engraving of your choice. These rings look traditional on one side with your style of diamonds and the back is empty with room to add the date, name, saying, or anything that is meaningful to you.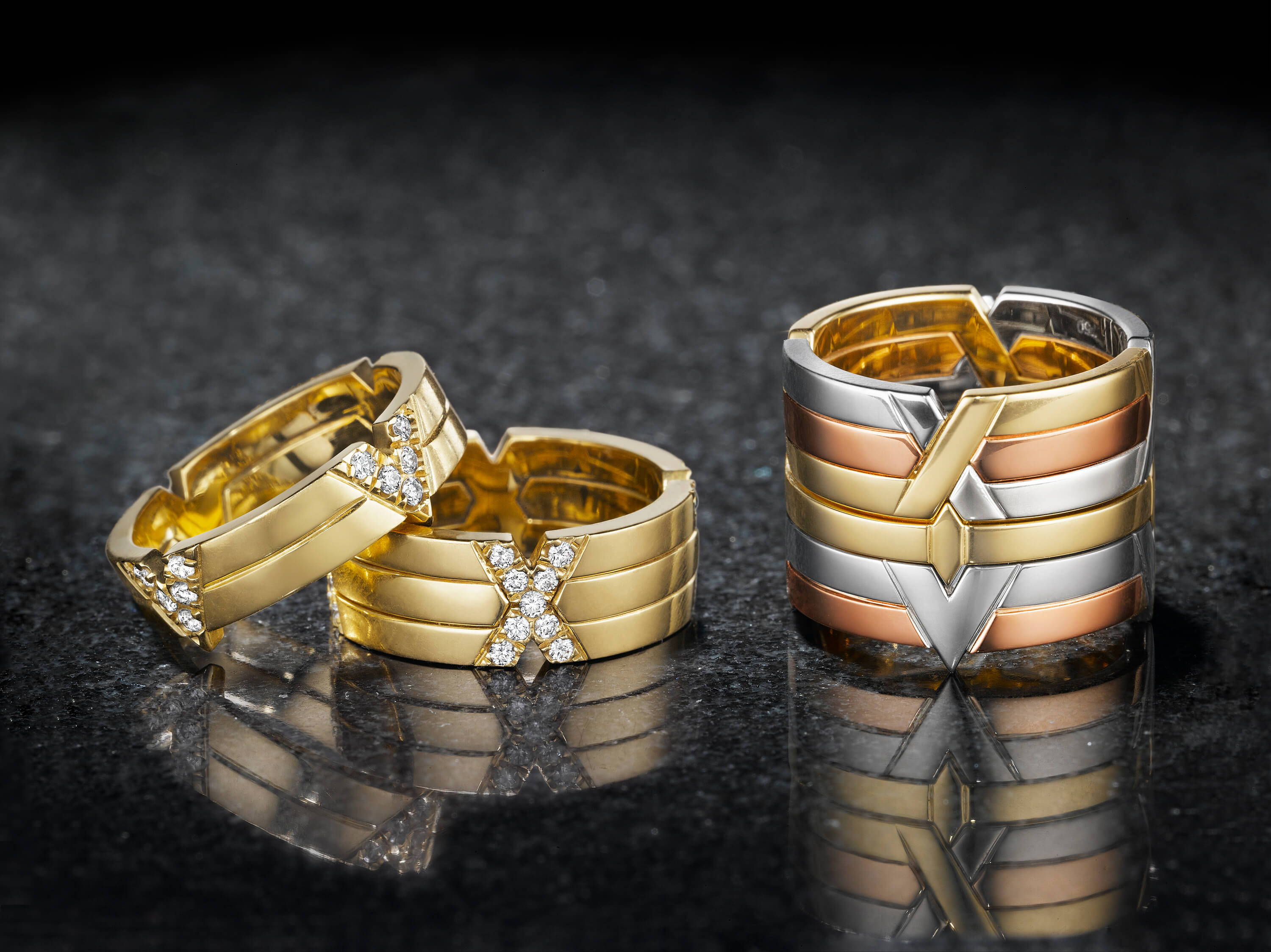 GEMSTONE ANNIVERSARY RINGS
Adding a colorful gemstone band to your collection is a beautiful way to commemorate an anniversary. Opt for a sapphire anniversary band, emerald anniversary band, ruby anniversary band, or choose your favorite gemstone or colored diamond. For a more dramatic anniversary ring, our Endless Loop rings are a beautiful choice and can be customized in so many ways.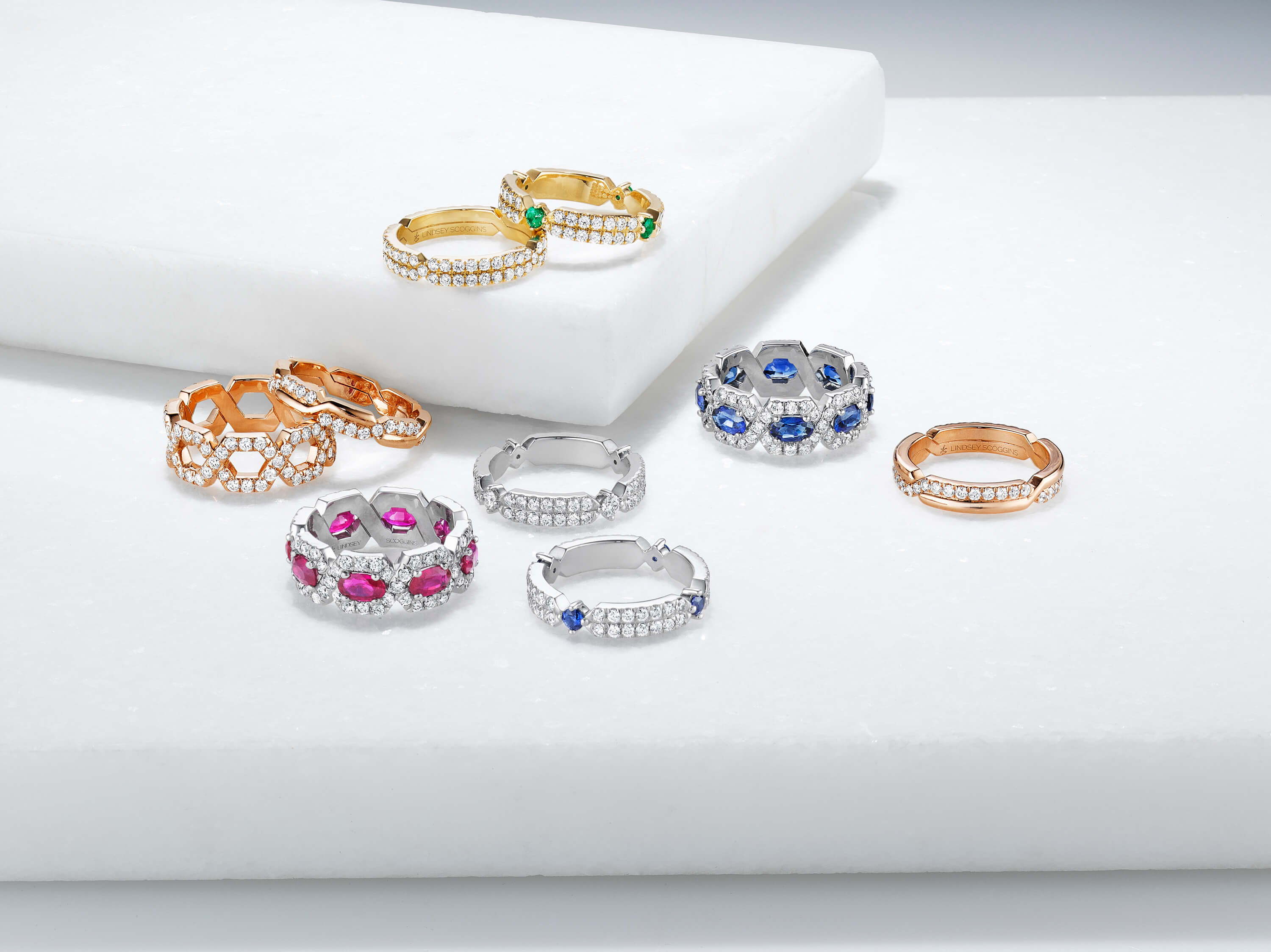 All of these anniversary rings and bands can be customized in countless ways to match your preferences. Whether you're looking for a classic eternity band or an entirely unique custom anniversary ring, our bespoke process allows us to design your dream piece with ease. Contact us with any questions or to start the custom commission process.
DISCOVER MORE ANNIVERSARY RINGS & BANDS
Contact us for more information on any of the anniversary rings shown here or with any other inquiries.