Posted by Lindsey Scoggins Studio on Feb 17th 2022
SPOTLIGHT ON... OUR TOP MALACHITE JEWELRY INCLUDING MALACHITE PENDANT NECKLACES, EARRINGS & JEWELRY DESIGNS

BY LINDSEY SCOGGINS STUDIO


Malachite jewelry is a beautiful way to incorporate green into your jewelry collection. Malachite is said to be a healing stone that protects the wearer. With natural ripples of varying shades of green, malachite can have a magical appearance in any setting. Whether you're looking for malachite pendant necklaces, malachite earrings or any raw malachite jewelry design, there are so many design possibilities for this beautiful stone. We love the true one of a kind nature of malachite jewelry. Like a diamond, no two pieces of malachite are exactly the same, meaning that any malachite jewelry will be entirely one of a kind and uniquely yours. Scroll down to see a few of our favorite malachite jewelry pieces and designs for commission.
Our Favorite Malachite Jewelry Designs
MALACHITE PENDANT NECKLACE
Our malachite heart necklace is a beautiful and subtle interpretation of more traditional romantic heart designs. This piece is framed by a triple row pave setting that wraps around the sides of this natural heart shaped raw malachite stone. A pave diamond X detail wraps around the back of the malachite to secure it and add an extra design detail. Our Malachite and Diamond Deco Pendant and Malachite Warrior Pendants are also the perfect pieces to add to a charm necklace or for a layered necklace look. We love the look of pairing the rich green shade of malachite jewelry with yellow gold to enhance its vibrance. Add diamonds for an even more impactful look.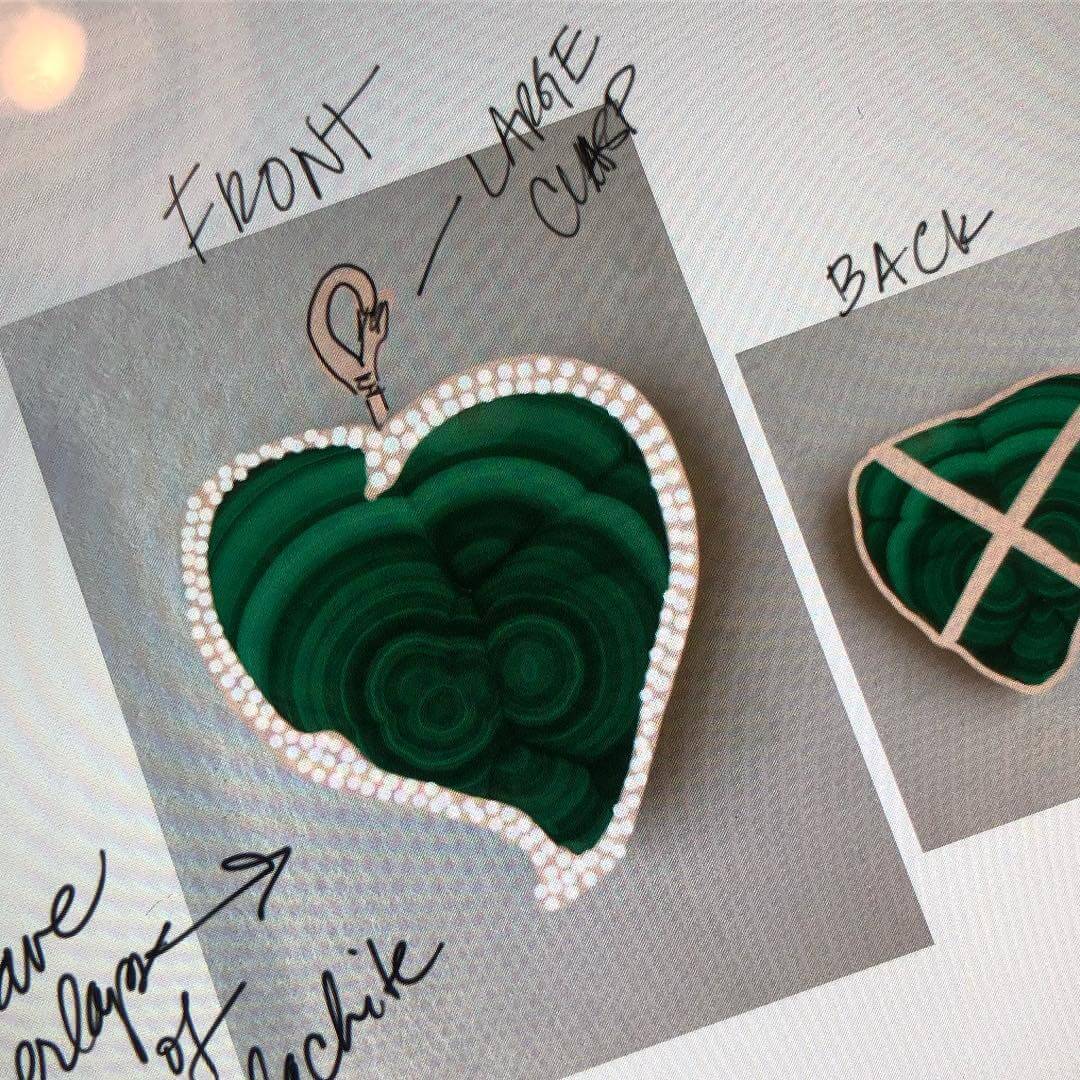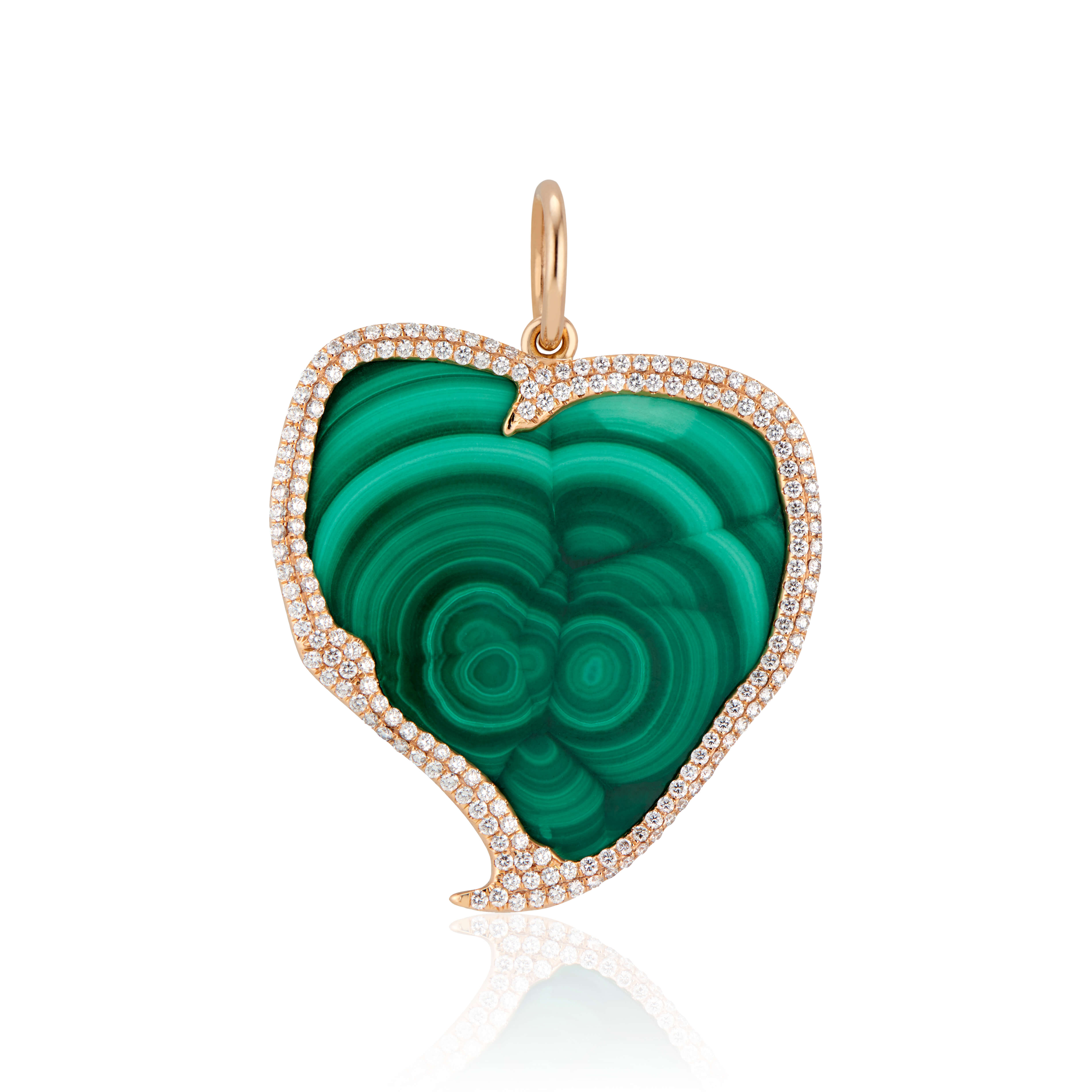 We've made some beautiful malachite earring designs. We love the look of a malachite drop style earring to add an everyday pop of color to a casual or more formal look. Our Malachite and Diamond Deco Drop Earrings are an elevated style that adds just the right touch of diamonds to the octagonal gold frame surrounding the malachite. Our Malachite Warrior earrings are framed with a diamond halo and structural design elements.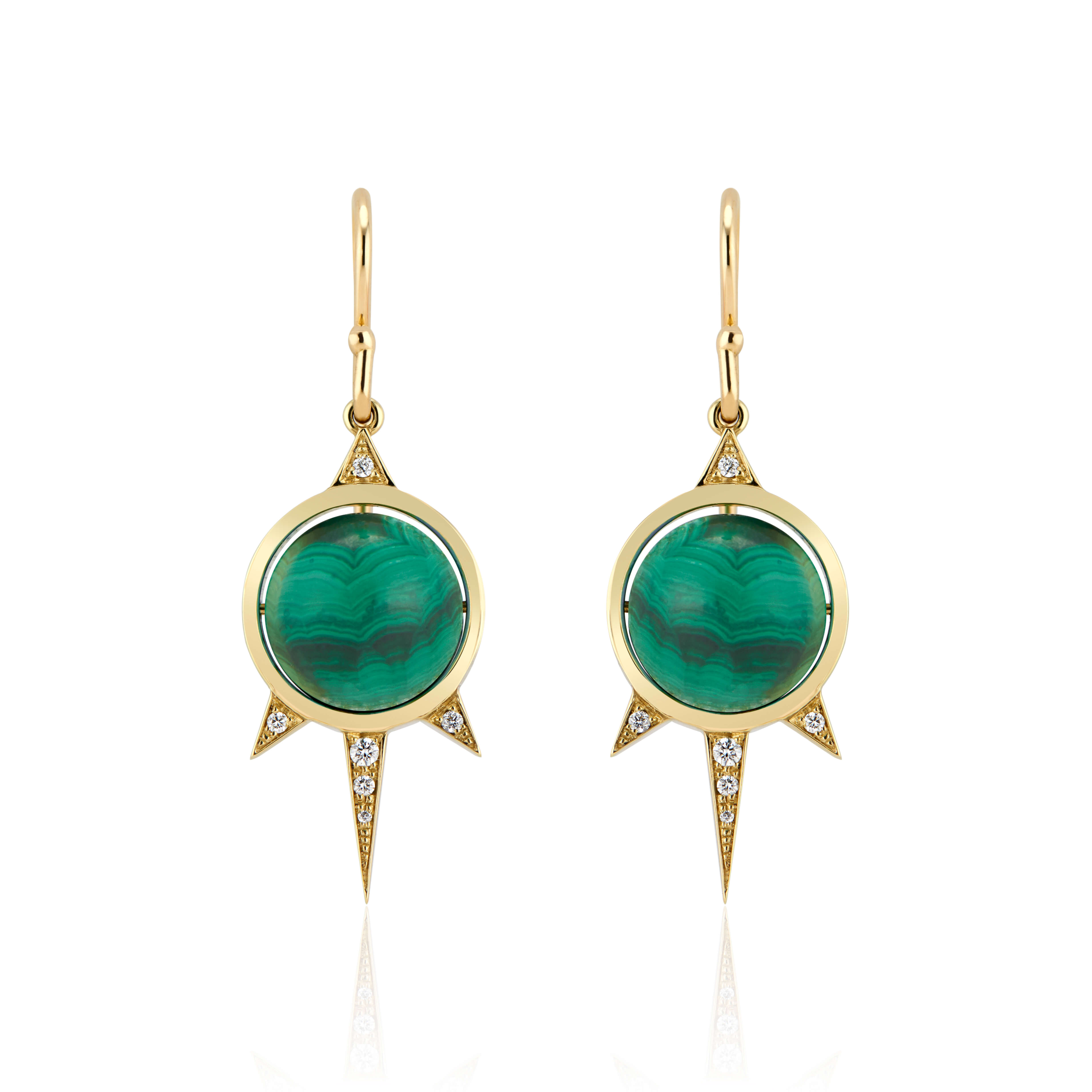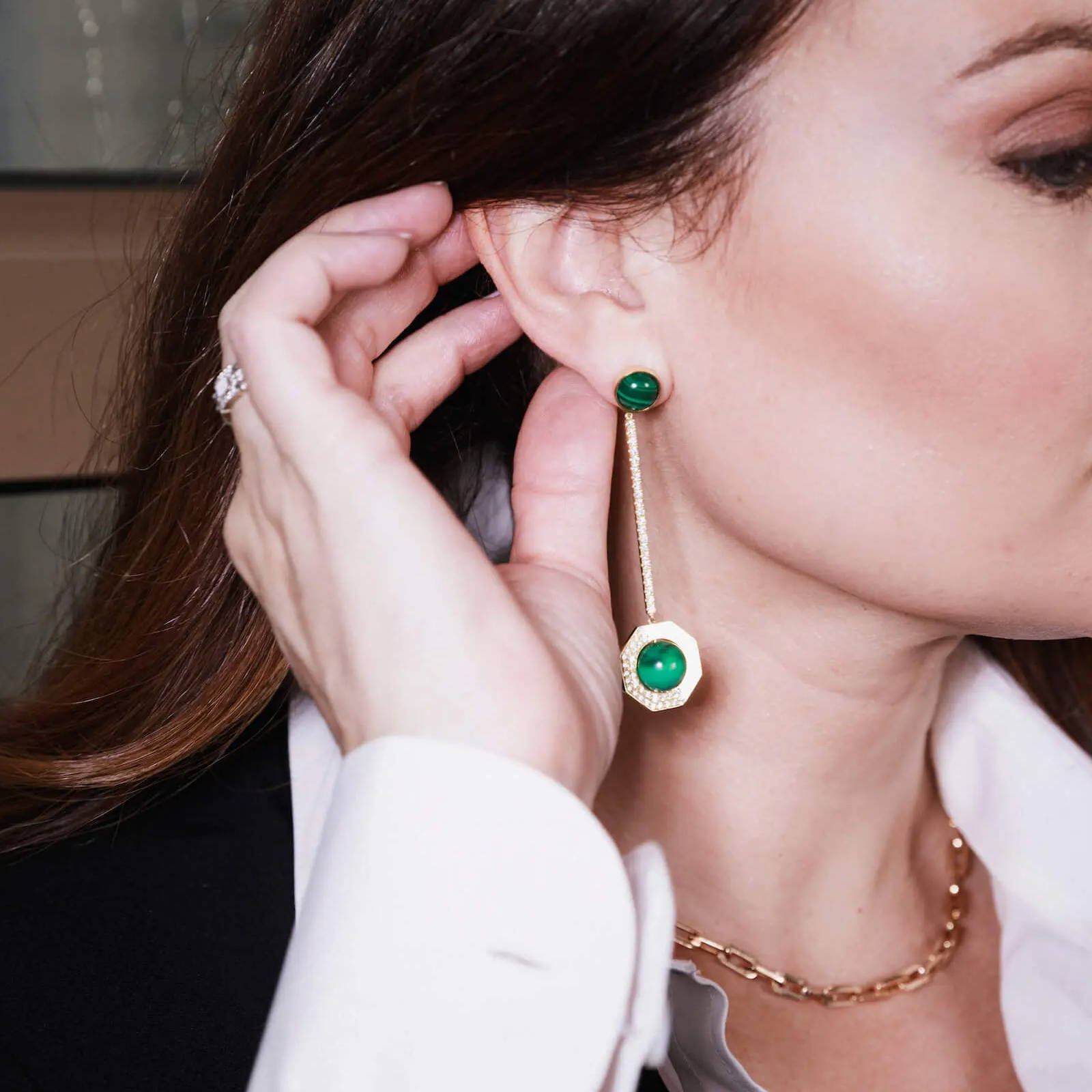 MALACHITE PENDANT NECKLACES FOR COMMISSION
These are just a couple of our malachite pendant necklace designs that are available for commission. We can source and design anything that you might be interested in. We have a few designs in the works to form special symbols like a malachite heart and Hamsa. If you are looking for a specific shape and size malachite pendant necklace, or any other malachite jewelry, we can source and design just about anything that you have in mind. Schedule a custom design session or contact us with any questions or ideas.
DISCOVER MORE GEMSTONE JEWELRY
Shop more gemstone jewelry pieces here. These are great alternatives to malachite pendant necklaces or malachite earrings. These would also look beautiful paired with malachite jewelry for a colorful look. If you'd like to have any of these made with malachite, contact us to schedule a custom design session to discuss the possibilities of bringing your dream malachite jewerly to life.
Contact us for more information on any of the malachite pendant necklaces or malachite earrings shown here or to schedule a custom design session to bring your dream malachite jewelry piece to life.