Posted by Lindsey Scoggins Studio on Aug 1st 2023
SOMETHING SPECIAL: ENGAGEMENT RINGS WITH UNIQUE DESIGN DETAILS

BY LINDSEY SCOGGINS STUDIO


Your engagement ring is one of the most important and meaningful purchases that you'll make and pieces that you'll own. We believe that the special design elements and details are what make your ring uniquely yours and so deeply personal to your unique aesthetic. Your ring should be a symbol of your relationship and your own personal style. All of our signature engagement ring and bespoke designs include these special details to ensure your ring is a symbol worthy of signifying your love. Discover our unique engagement rings below.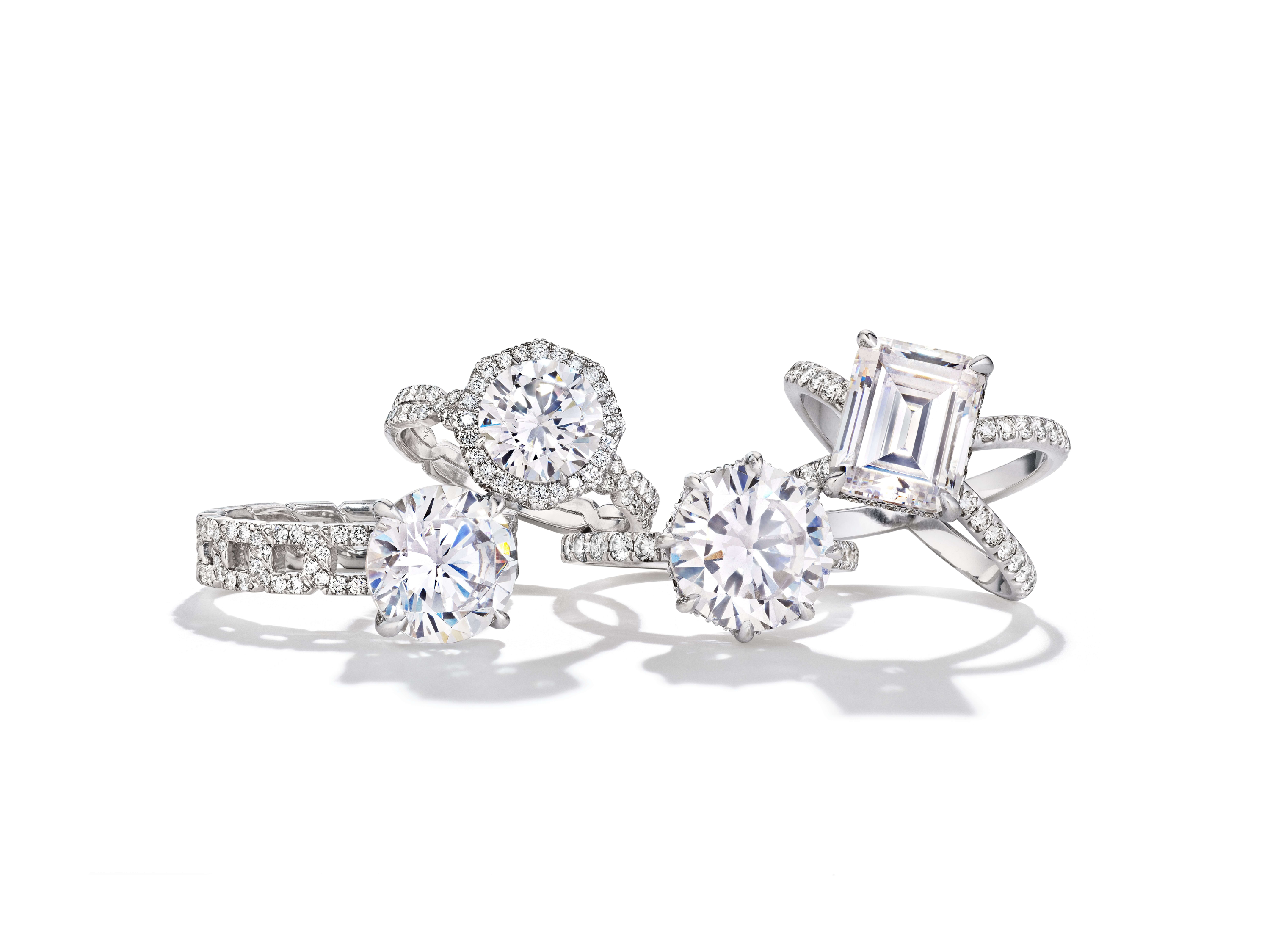 UNIQUE ENGAGEMENT RING SETTINGS

Our signature settings range from traditional four prong solitaires and three stone styles to a modern octagon halo and baguette flank style. Each of our unique engagement ring settings can be customized in countless ways to create your perfect style. Even our solitaire setting can be made unique by choosing our Compass setting that aligns the prongs in a slight variation on the classic and symbolizes always finding your way home.

UNIQUE ENGAGEMENT RING BANDS
Choosing a unique engagement ring band is an instant way to give your ring a modern and original feel. Our signature band settings each tell a unique story and create a highly personalized style. Our Three Phases collection band is our iconic classic band. It has a beveled edge giving your band three distinct sides which represent the three phases of love - curiosity, chemistry and commitment. Our Chance collection bands were inspired by a real couple who met by chance. They both had mutual friends who had tried to set them up in the past but it wasn't until they ended up sitting at adjacent tables at an NYC brunch that they ended up connecting and later marrying. Our unique Links bands give your ring a look unlike any other. The links symbolize bold and unbreakable bonds and can be made with pavé diamonds or polished metal. The Axis bands are two rings in orbit that meet at just the right time and place and are joined with a beautiful diamond symbolizing your relationship. These are just a few of our iconic band styles. We can custom design any band that you might have in mind or tailor these styles to match your preferences.

UNIQUE ENGAGEMENT RING DESIGNS
While our bands and settings can add plenty of unique appeal to your engagement ring, we also offer fully bespoke designs and a few special collections like our Shield and Endless Loop engagement rings. The shield is our take on a bezel setting. We think of it as armor protecting your center diamond. The Endless Loop setting is uniquely designed to use one strand of metal that twists in an infinite loop to frame your diamond and form your ring. Both styles are available in countless custom variations.
As always, we can customize any of these unique engagement ring settings, bands or designs to perfectly match your preferences. Whether you're looking for a classic solitaire or an entirely original custom creation, our bespoke process allows us to design your dream piece. Contact us with any questions or to start the custom commission process.
DISCOVER MORE UNIQUE ENGAGEMENT RINGS
Contact us for more information on custom unique engagement rings or with any other inquiries on any of the jewelry shown here.