Posted by Lindsey Scoggins Studio on Jun 10th 2022
SPOTLIGHT ON... FAMILY JEWELRY DESIGNS

BY LINDSEY SCOGGINS STUDIO

THESE CUSTOM DESIGNS INCLUDE A MULTIPLE BIRTHSTONE NECKLACE, PAVE HEART PENDANT, MOONSTONE RING & CELESTIAL DIAMOND NECKLACE THAT ARE AS BEAUTIFUL AS THE FAMILIES THAT THEY REPRESENT


The most cherished jewelry pieces are those that symbolize relationships, whether romantic, familial or even as an ode to ourselves. There is something so special about wearing a piece that connects us to those closest to our hearts. We've made some beautiful custom family jewelry pieces over the years and wanted to share some inspiration and a few of our favorites. We love how discreet these designs are - keeping a secret between those who know the symbolism of your jewelry and those who think it's just a pretty piece. Whether you're looking for jewelry to commemorate an expanding family, celebrate a marriage milestone, or bring past connections to the present, all of our jewelry can be made to tell your unique story. From multiple birthstone necklaces to custom pieces with engraved locations and those incorporating special heirloom stones, all of the jewelry below symbolizes family in a beautiful and modern way.
CUSTOM BIRTHSTONE BRACELET

From our Note to Self collection, this custom bangle includes a range of gemstones to create a subtle and elevated rainbow effect. We had to have each stone custom cut to precisely match in size for a uniform look when set into this 18 karat rose gold bangle. Vibrant rubies add an extra special touch. This design would make a great custom birthstone bracelet using your own family's unique birthstones. This design also includes room for engraving on one side to make it even more personal.
5 STONE MULTIPLE BIRTHSTONE NECKLACE

This beautiful design includes an emerald cut green tourmaline, asscher cut spinel, pear shaped diamond, asscher cut tanzanite and emerald cut ruby representing our client, her husband and their two children. We love the combination of different cuts of gemstones to add a playful touch and some variation to this multiple birthstone necklace. The pear shaped diamond was inherited from our client's mother in law. This necklace tells a beautiful story intertwining past and present generations.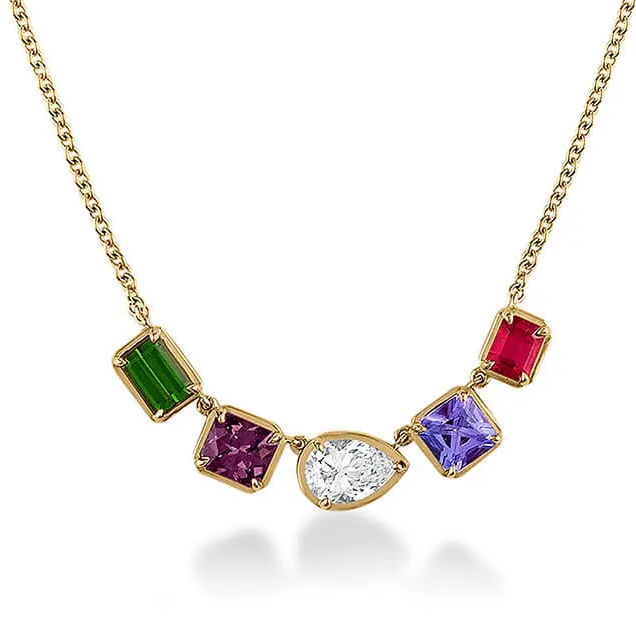 4 STONE MULTIPLE BIRTHSTONE NECKLACE

This custom multiple birthstone necklace also symbolizes a special family with four emerald cut stones - ruby, amethyst, diamond and yellow topaz in 18 karat white gold.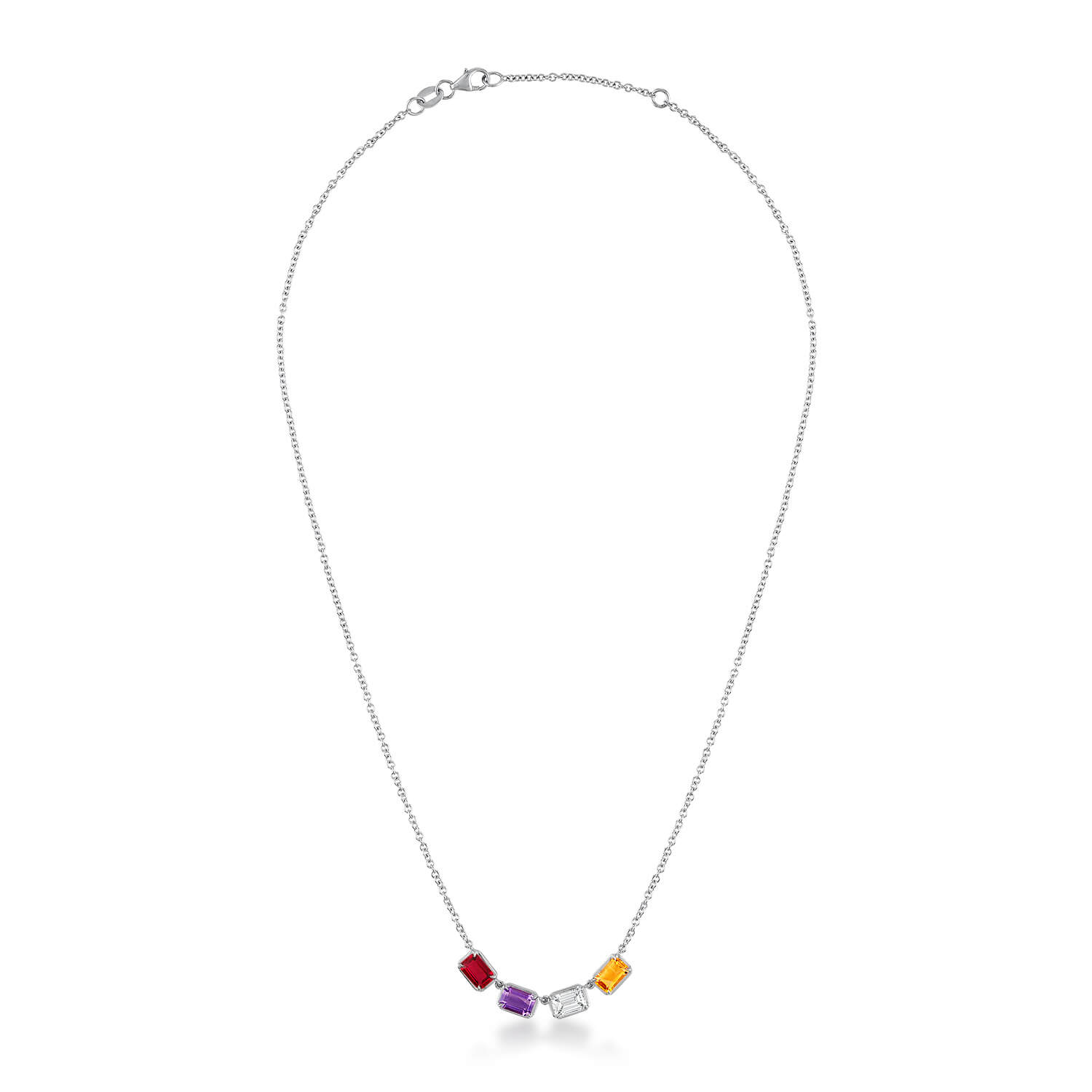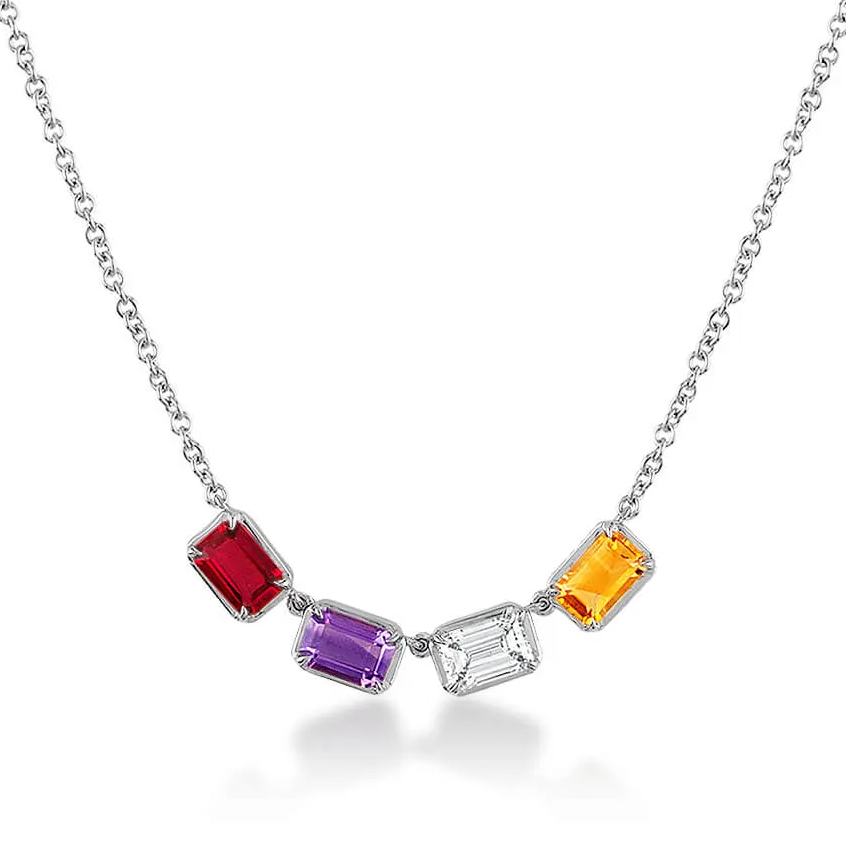 This pave diamond heart necklace uses diamonds from a ring that belonged to our client's mother. We added special engraving to the back of the heart as well. Shown here with another custom piece with an engraved map of where our client calls home. We can customize any piece with engraving from cufflinks to pendants and everything in between.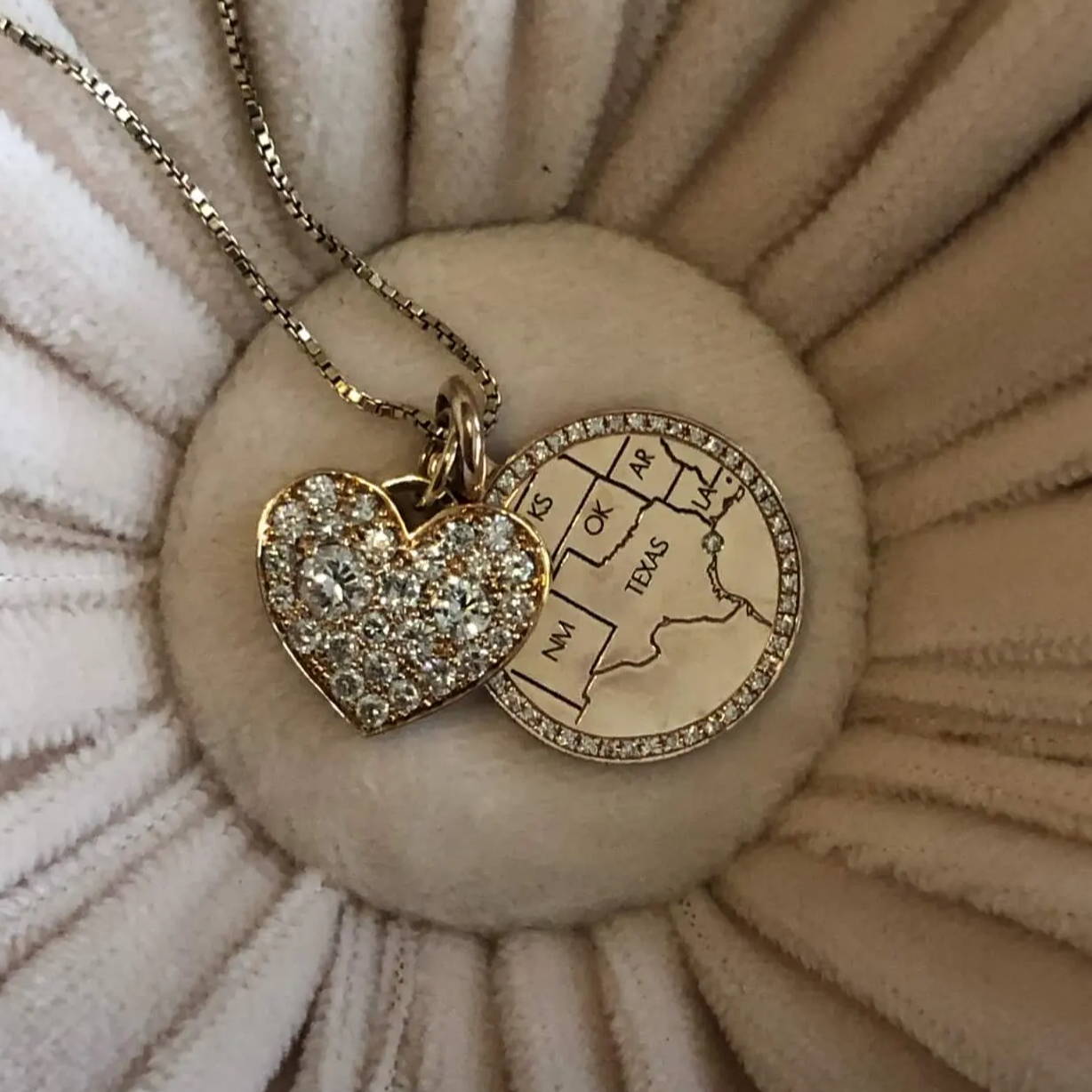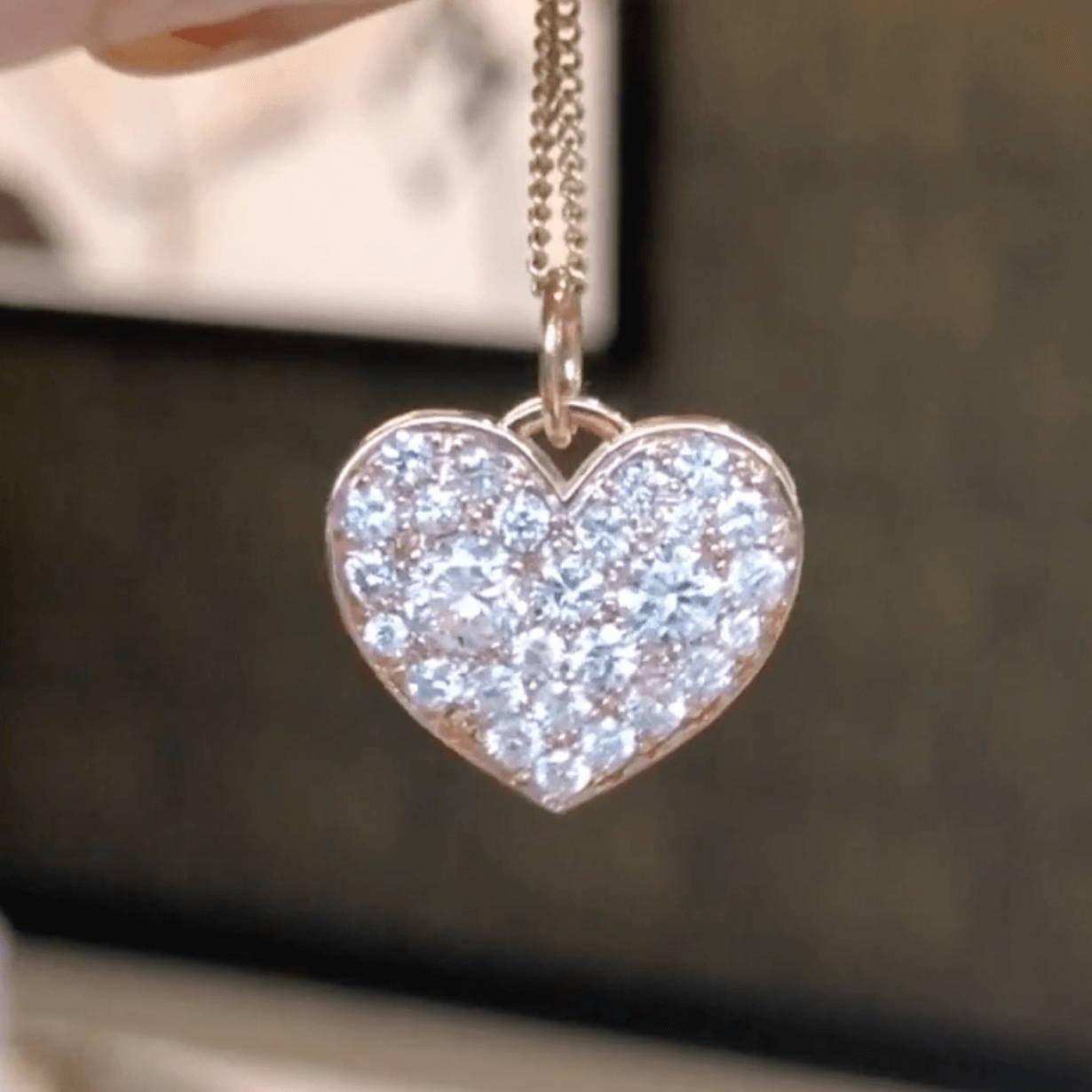 A MOONSTONE RING WITH RESET GEMSTONES

This custom ring features a stunning round moonstone framed with a galaxy halo setting that includes diamonds, aquamarines, and emeralds all set on an 18 karat rose gold band. The diamonds were repurposed from our clients grandmothers watch. This unique ring is sure to be a forever heirloom connecting our client to previous generations of family.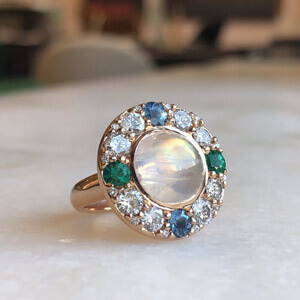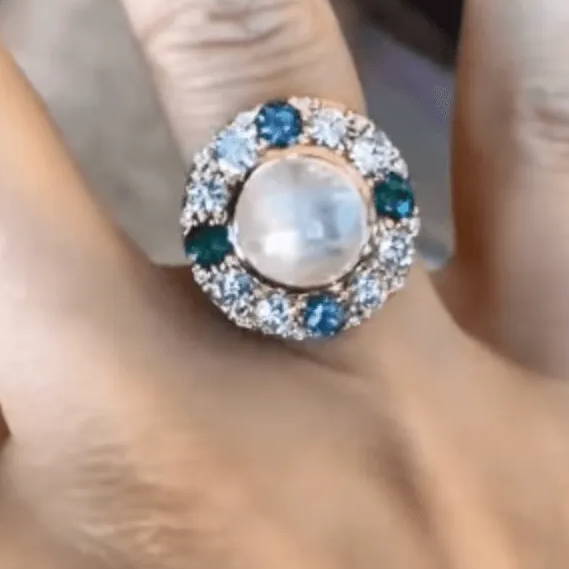 SUN, MOON & STARS FAMILY NECKLACE

This custom diamond necklace represents a wife, husband and their two children with a moon, sun and stars. We also made a similar piece for a mother of four with a diamond moon and two diamond stars on each side. We love the subtle symbolism used in these beautiful family jewelry designs.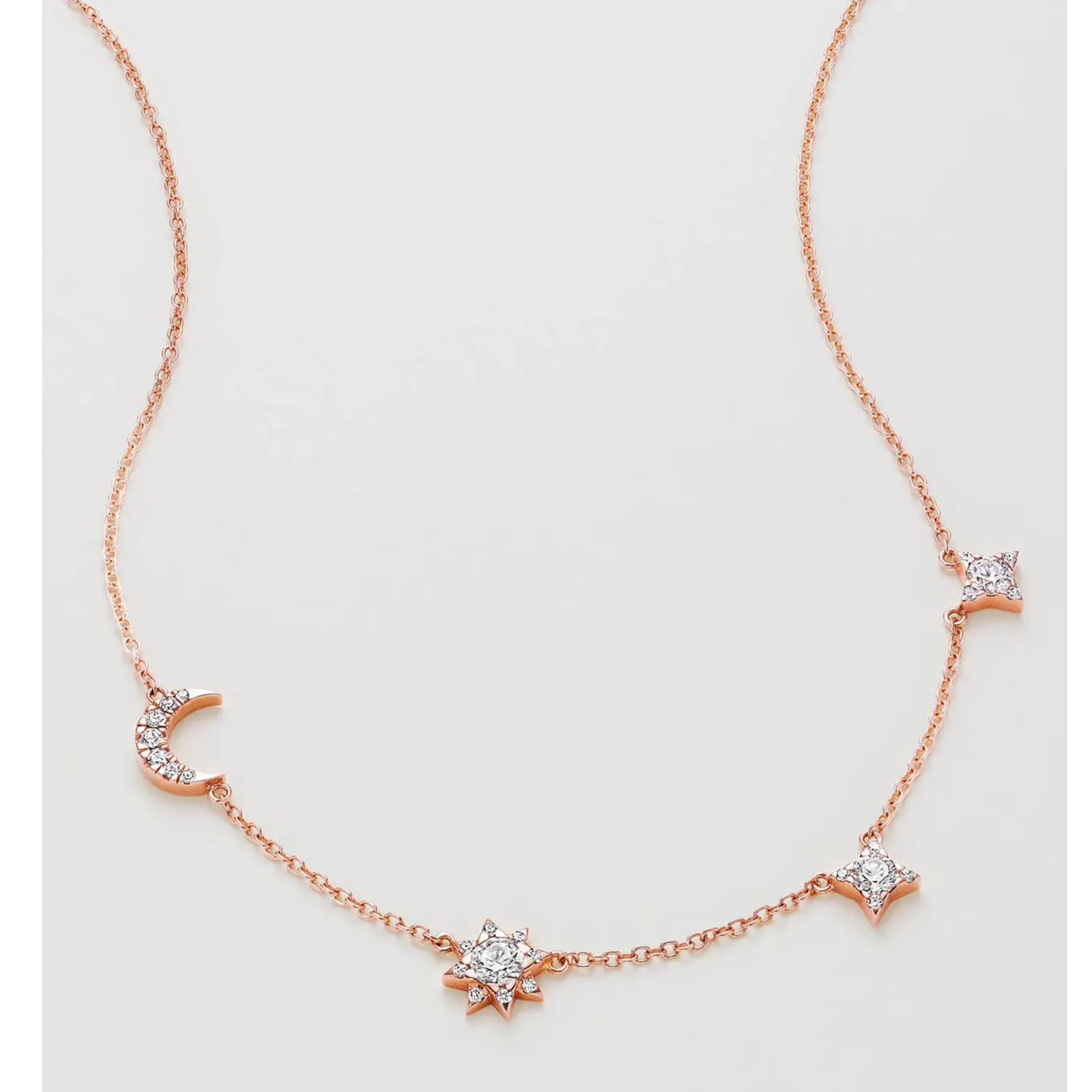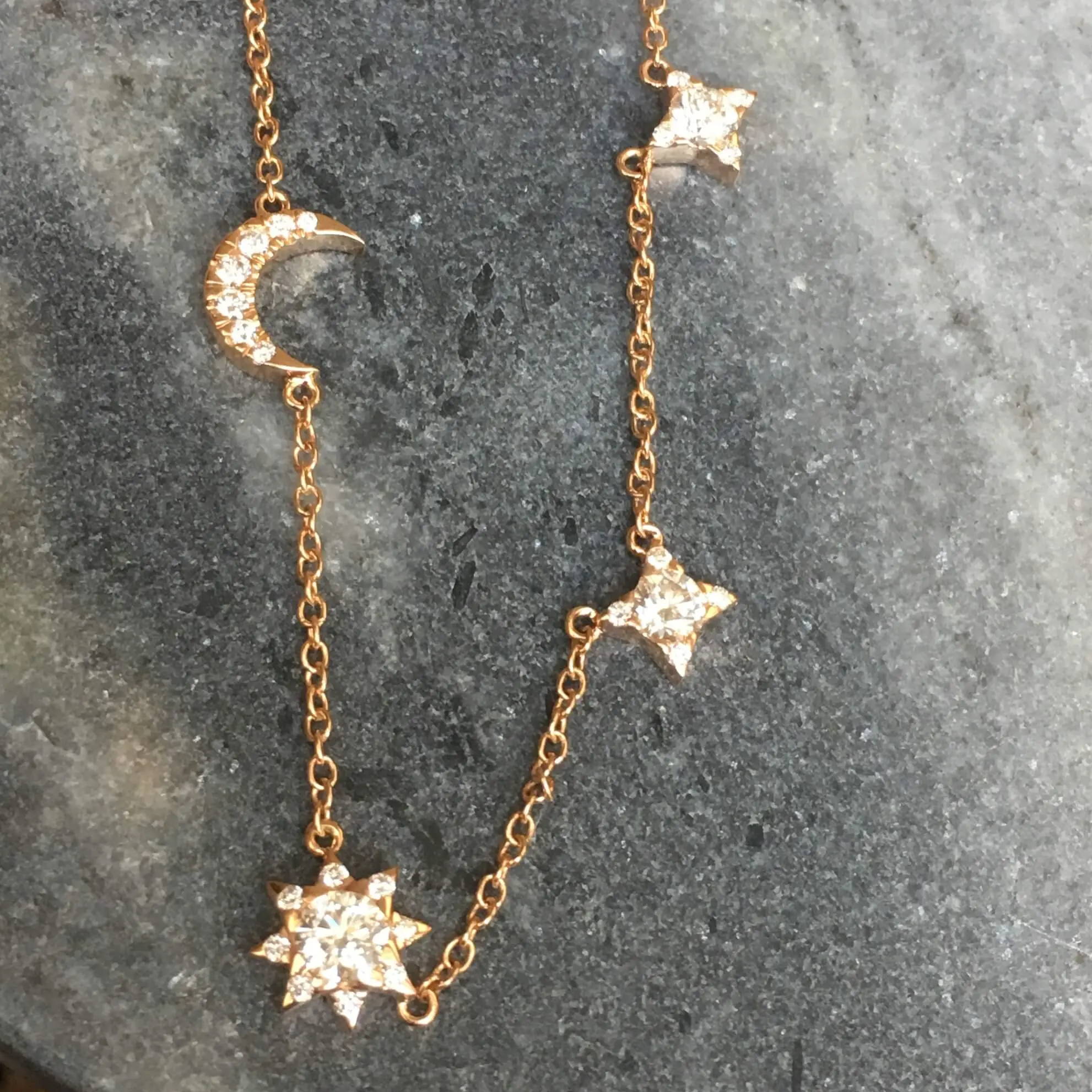 DISCOVER MORE FAMILY JEWELRY DESIGN IDEAS

Contact us to commission a multiple birthstone necklace or family jewelry design of your own or for more information on any of the jewelry shown here.