Posted by Lindsey Scoggins Studio on Apr 6th 2023
SPOTLIGHT ON... MEN'S ENGAGEMENT RINGS

BY LINDSEY SCOGGINS STUDIO


While engagement ring shopping is usually tailored to women, this one is for all the men who are in search of an engagement ring of their own. If you want one, you most definitely deserve one. While we think that all of our jewelry is gender neutral in nature, we're highlighting a few of our more masculine styles of engagement rings to inspire you or help you in your search for the perfect ring. See just a few of our favorite men's diamond engagement rings below and as always, feel free to contact us with any questions.
We have found that our male clients gravitate towards bezel set diamonds that sit flush with the band. This style feels modern and fresh and can be customized with so many unique design details to match your preferences. We've also had clients opt for bold rings that intersperse diamonds, use an interesting metal style or add a statement element like scored line detailing. The below men's engagement rings include examples of different design elements that can be added to any ring. This style can also be made with any diamond shape that you prefer and the size and style of the band can be altered if you'd like a wider style or something more personalized to you.
We also love the idea of wearing a band as a version of a men's engagement ring. Our Still collection Bezel Octagon bands have a large footprint on the finger and can be made with any number of diamonds. These can also use gemstones if that is your preference. Our Note to Self Collection bands are a great option if you're interested in the versatility of a band that can be worn in multiple ways - one side features diamonds and one is polished metal with room for custom engraving. All of our bands can be customized in any way - add as many diamonds as you would like and make them as large or small as you prefer - there are so many possibilities to tailor anything to your style.
ONE OF A KIND MEN'S ENGAGEMENT RINGS
These are just a few custom ring designs that we've made for clients. The round diamond men's engagement ring features a round brilliant diamond in an octagon bezel setting on a wide gold band with a row of diamonds set in the center of the band. The second design sets an emerald cut diamond in an east west bezel setting on a wide band in platinum with scattered baguette diamonds throughout the band. We also made a similar version in titanium and platinum without a central diamond. We can design any men's engagement ring style that you might have in mind.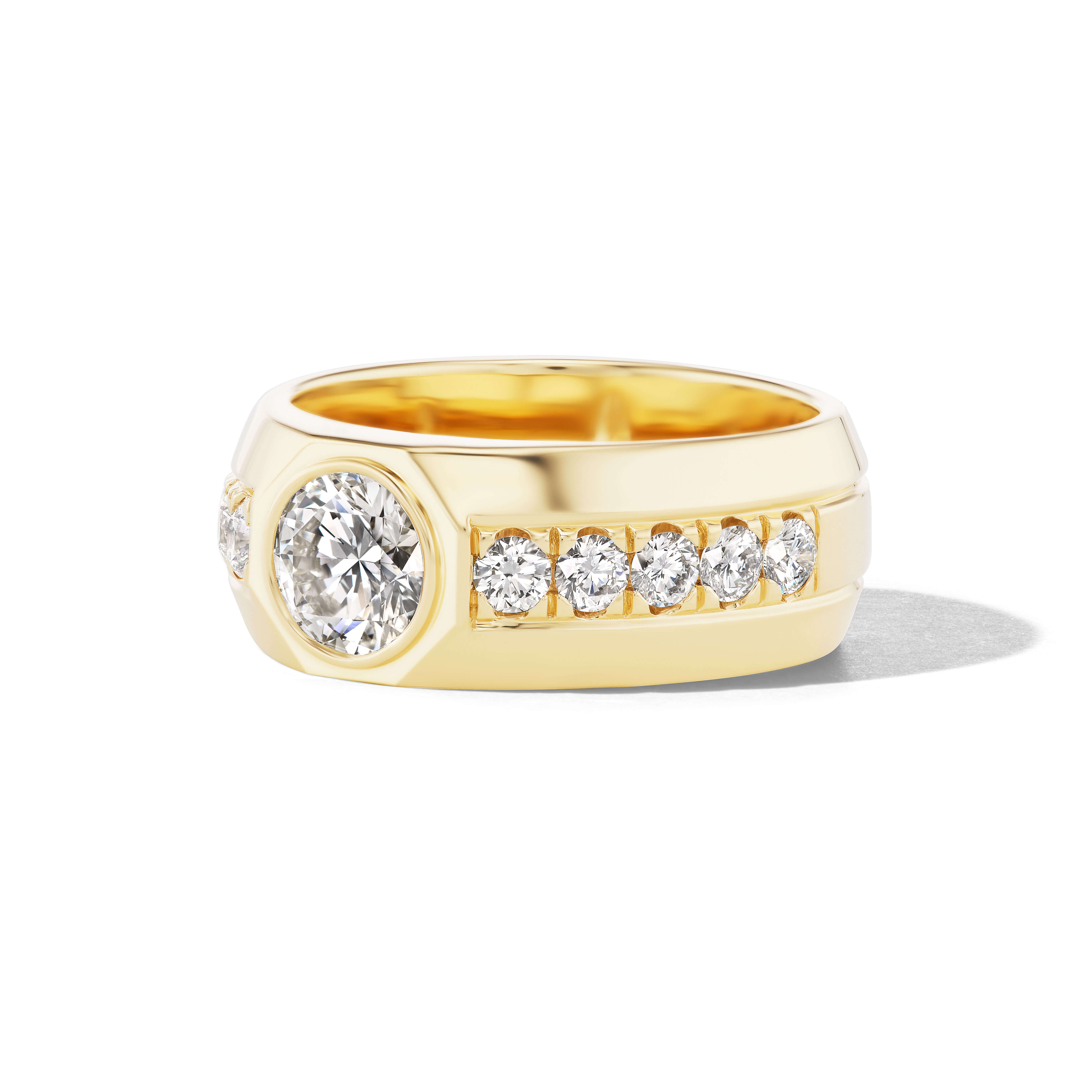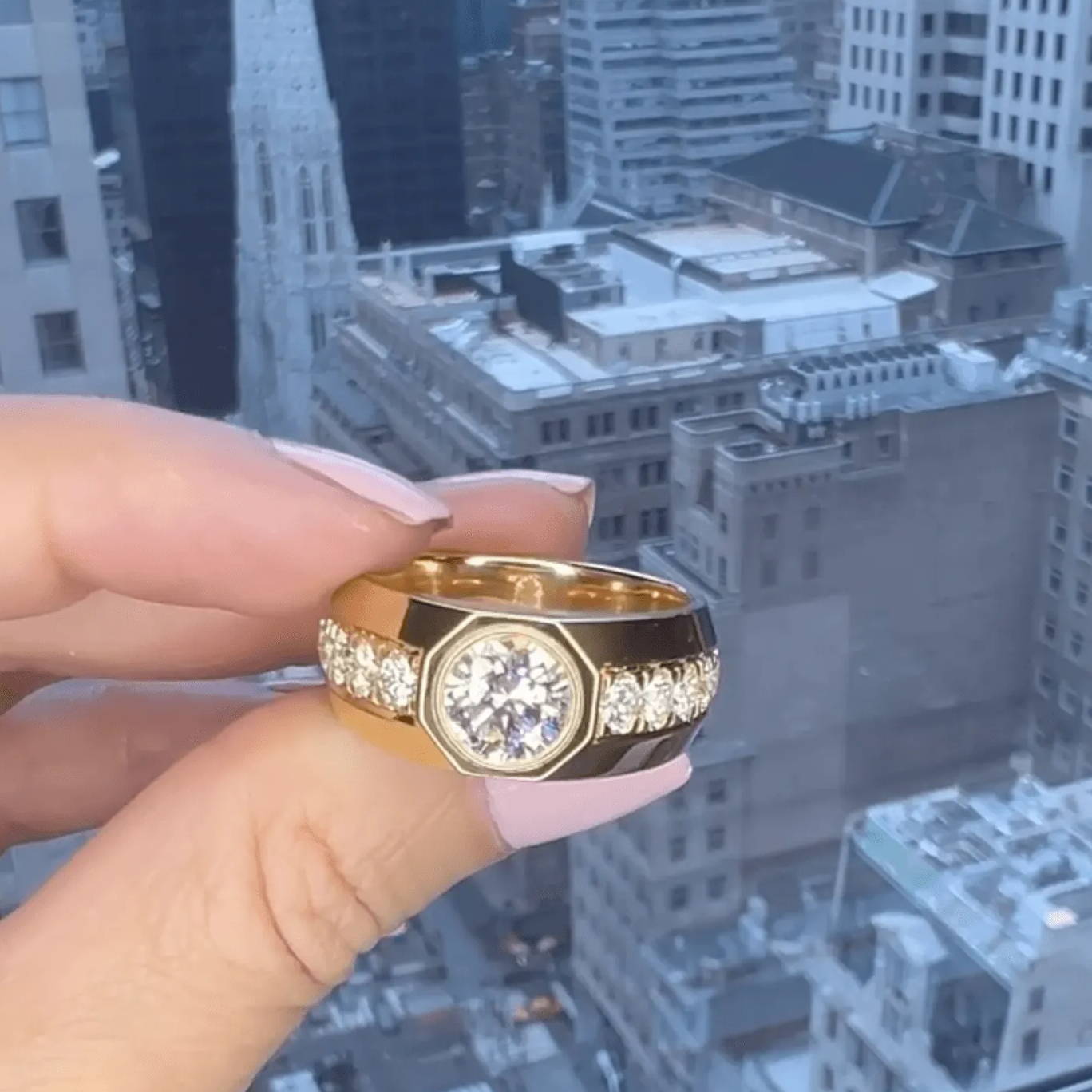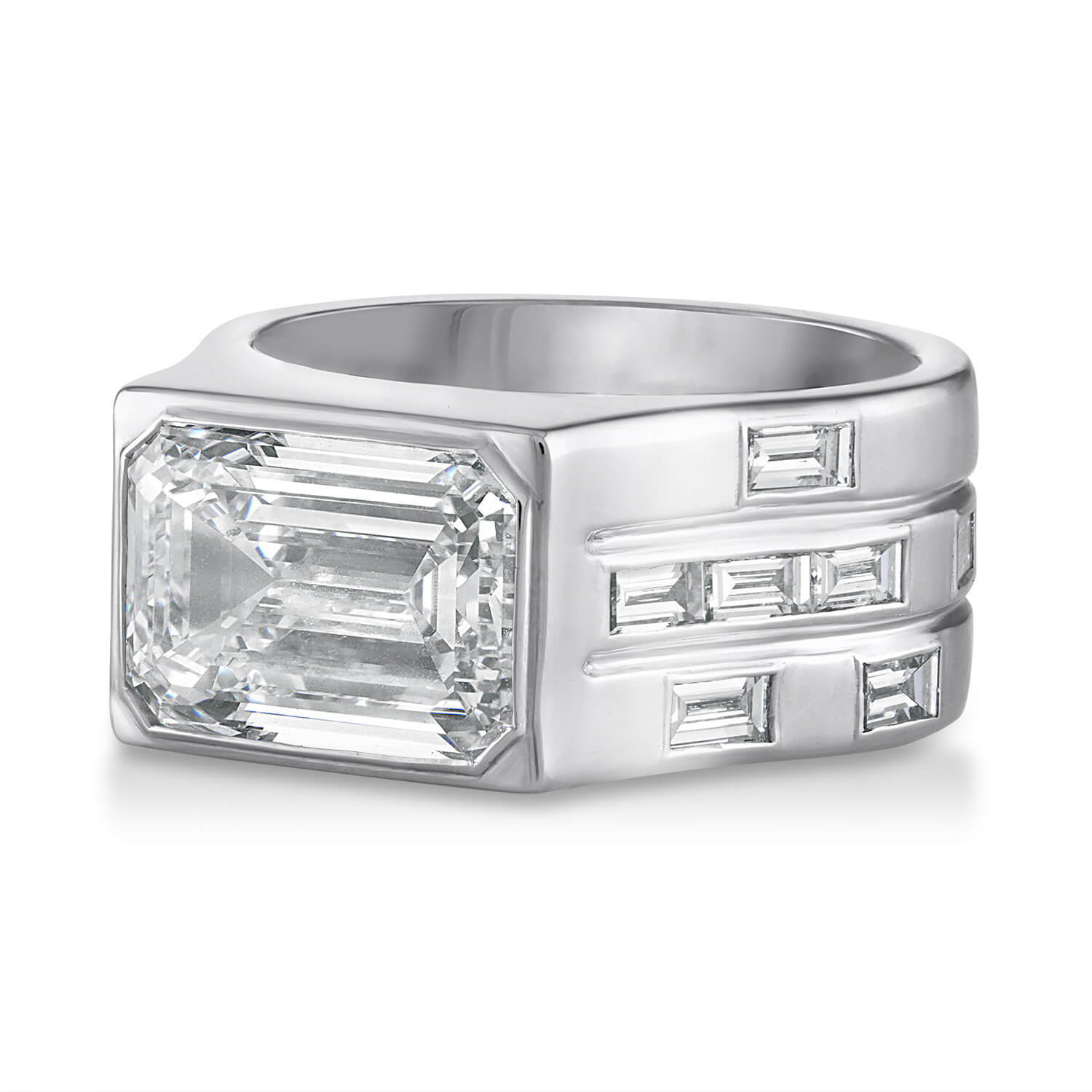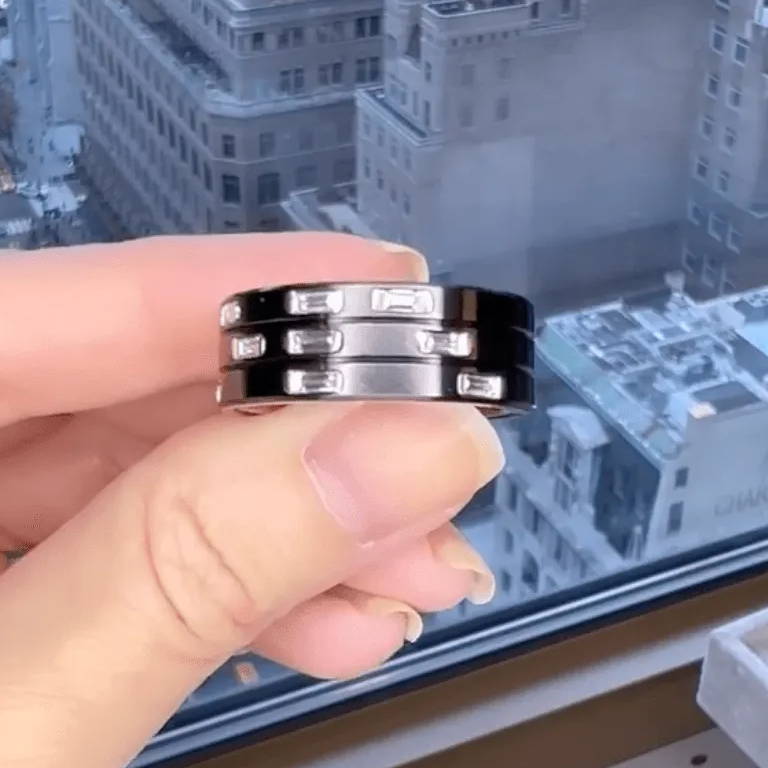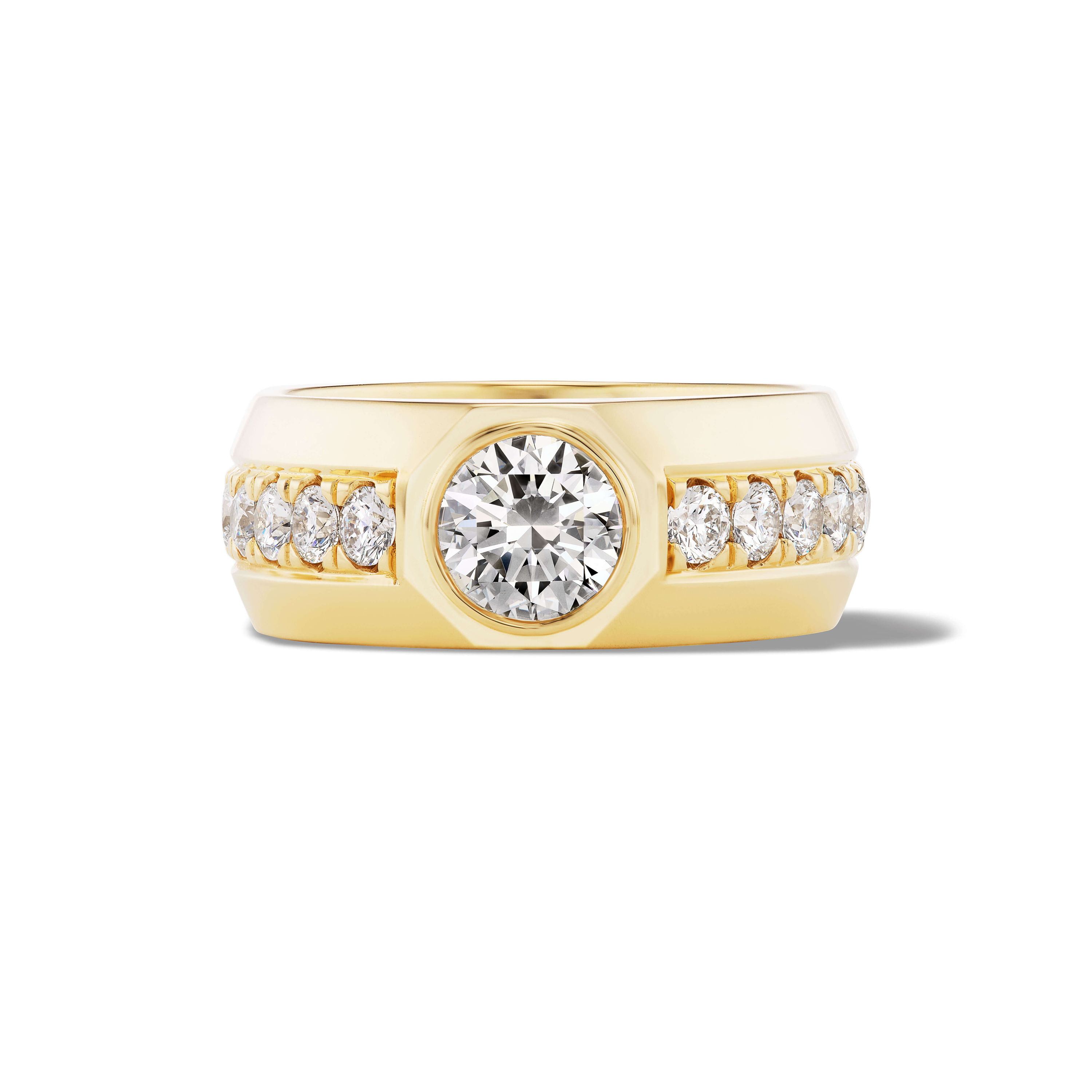 DISCOVER MORE MEN'S ENGAGEMENT RINGS AND BANDS
Contact us to inquire about any of these men's engagement ring designs or to commission an entirely one of a kind men's diamond engagement ring or jewelry of any kind.
Contact us for more information on any of the men's engagement rings shown here or with any other inquiries.