Posted by Lindsey Scoggins Studio on Feb 5th 2023
THE BEST MEN'S JEWELRY TO SHOP NOW

BY LINDSEY SCOGGINS STUDIO


While all of our jewelry is gender neutral and looks beautiful on anyone who wears it we have a few pieces that tend to resonate strongly with male clients. Discover some of our favorite men's jewelry pieces in this feature. From daily necklaces to fully customizable statement rings, we offer so many different styles of men's fine jewelry. Our Oath collection cuff bracelets are the ultimate investment piece that is a must for anyone looking to start or grow their wrist collection. These pair beautifully with a watch and enhance the presence of any timepiece. Discover a few of our favorite men's jewelry styles below.
Our Oath collection cuff bracelets make a great everyday bracelet option and are available in a wide range of styles. Choose a single or double cuff style, add unique diamond variations or keep it classic with polished metal. For a traditional men's jewelry piece, a chain link style bracelet available in mega or XL mega styles is a great option. All pieces are available in any metal color and with any customizations of your choice.
STATEMENT RINGS AND ELEVATED CLASSICS
Whether you're looking for a classic wedding band or a gemstone ring that makes a statement, our men's fine jewelry rings are available in countless styles. Choose from variations of our Oath collection cuff rings all available with the gemstones or diamonds of your choice. Our Time and Still collection bands are also great anniversary or commitment rings. The Time collection bands use Roman numerals that can combine to represent any number with significance to you.
NECKLACES TO WEAR EVERYWHERE
Another classic men's jewelry piece - the everyday necklace. While we call some of these designs the Goddess chain, don't let that dissuade, this style looks great on anyone. We have chain styles available in a range of options from thin to chunky. As always, we can customize any of these styles or create something entirely one of a kind to match your preferences.
BESPOKE MEN'S JEWELRY DESIGNS
The below pieces were custom made for clients who wanted a one of a kind piece to symbolize important anniversaries. The first sets a round brilliant diamond in an octagonal bezel setting with diamonds set into a wide gold band. The second sets scattered baguette diamonds in a unique titanium plated band.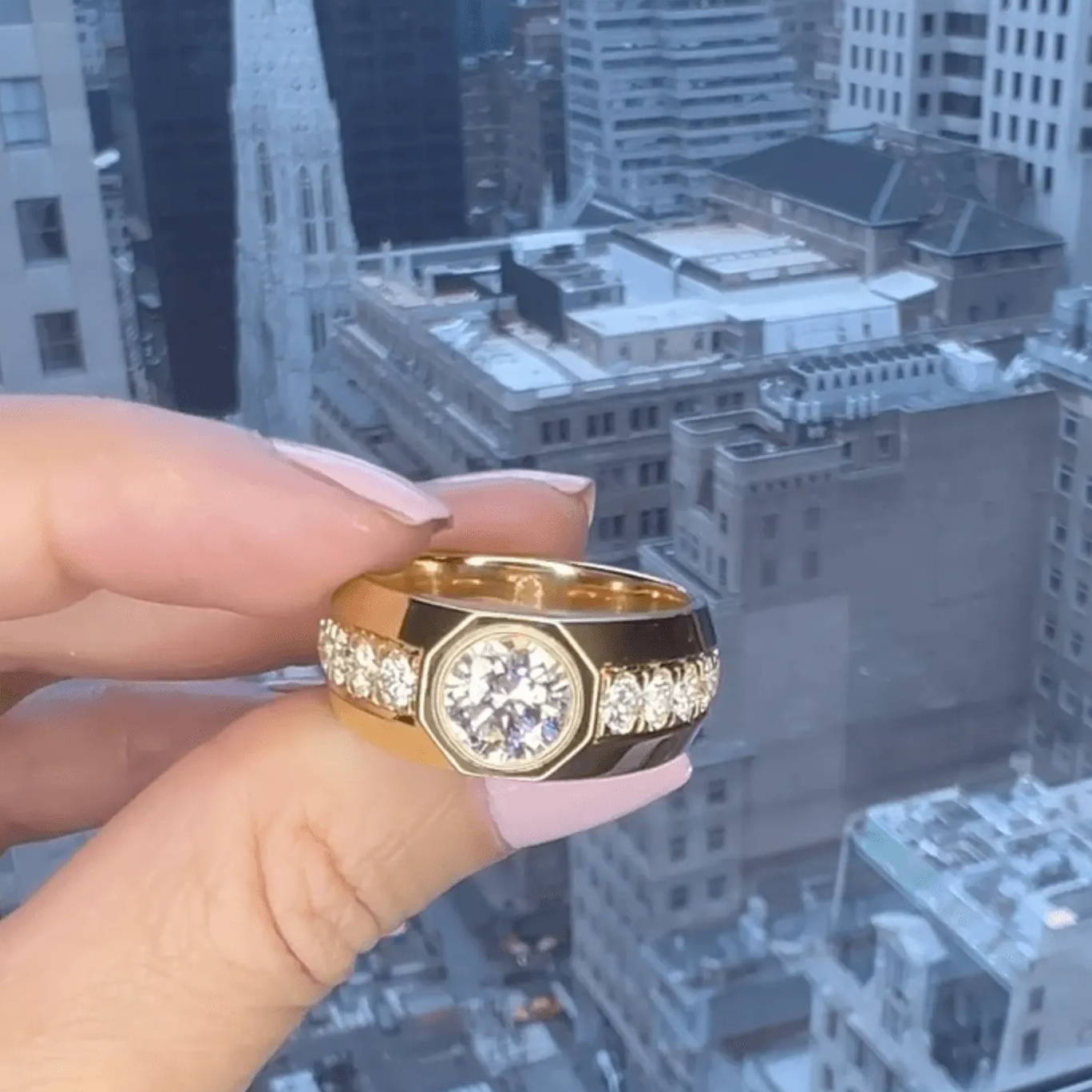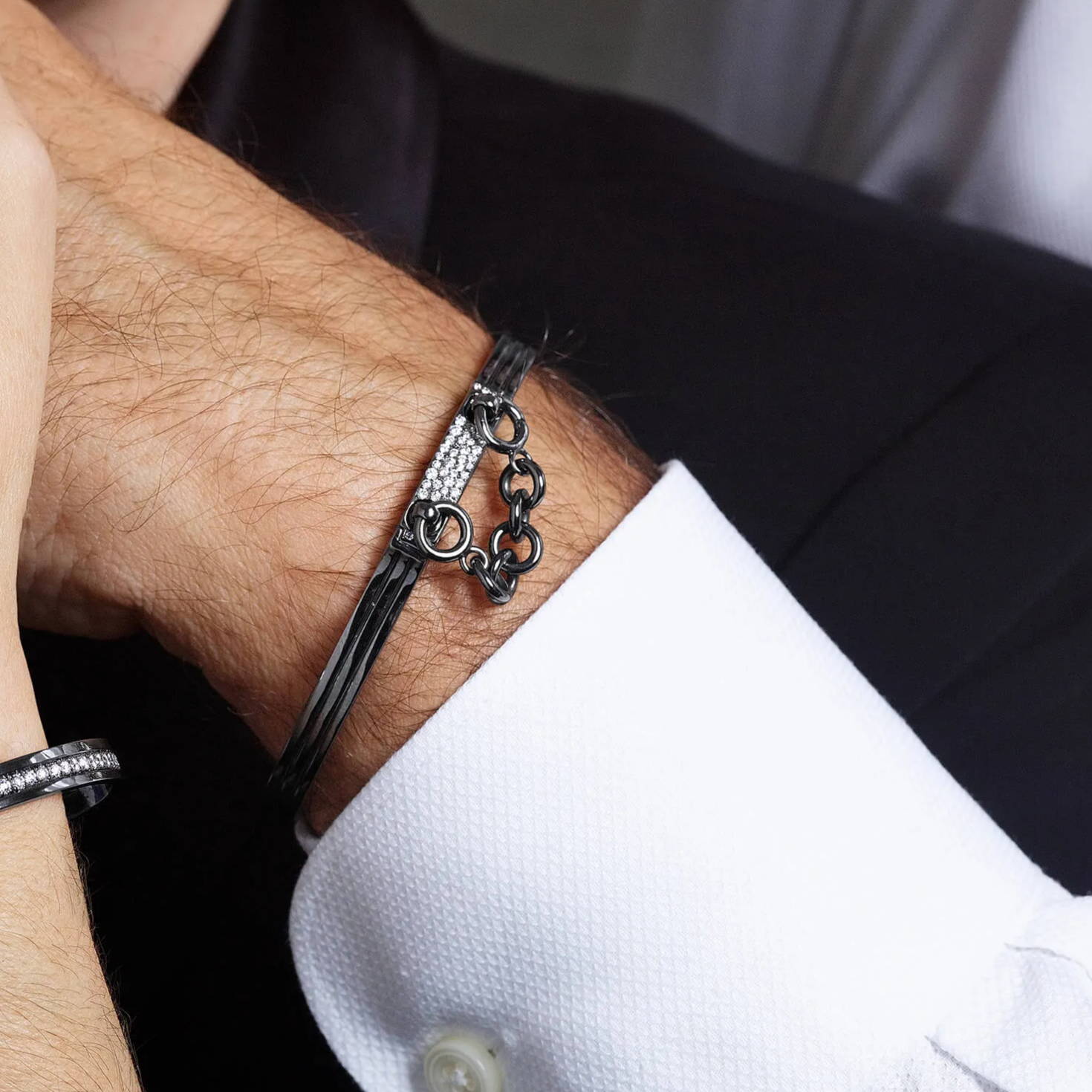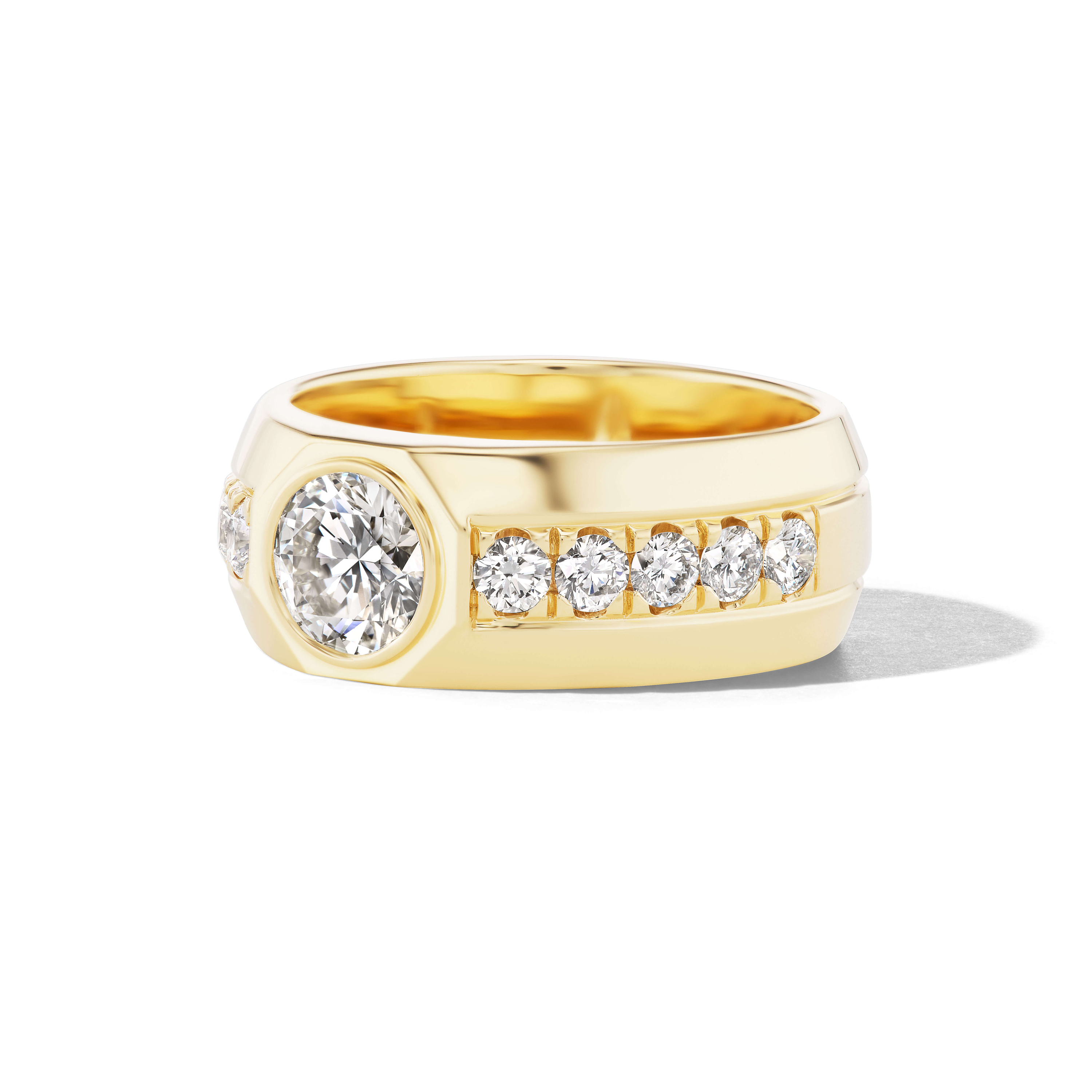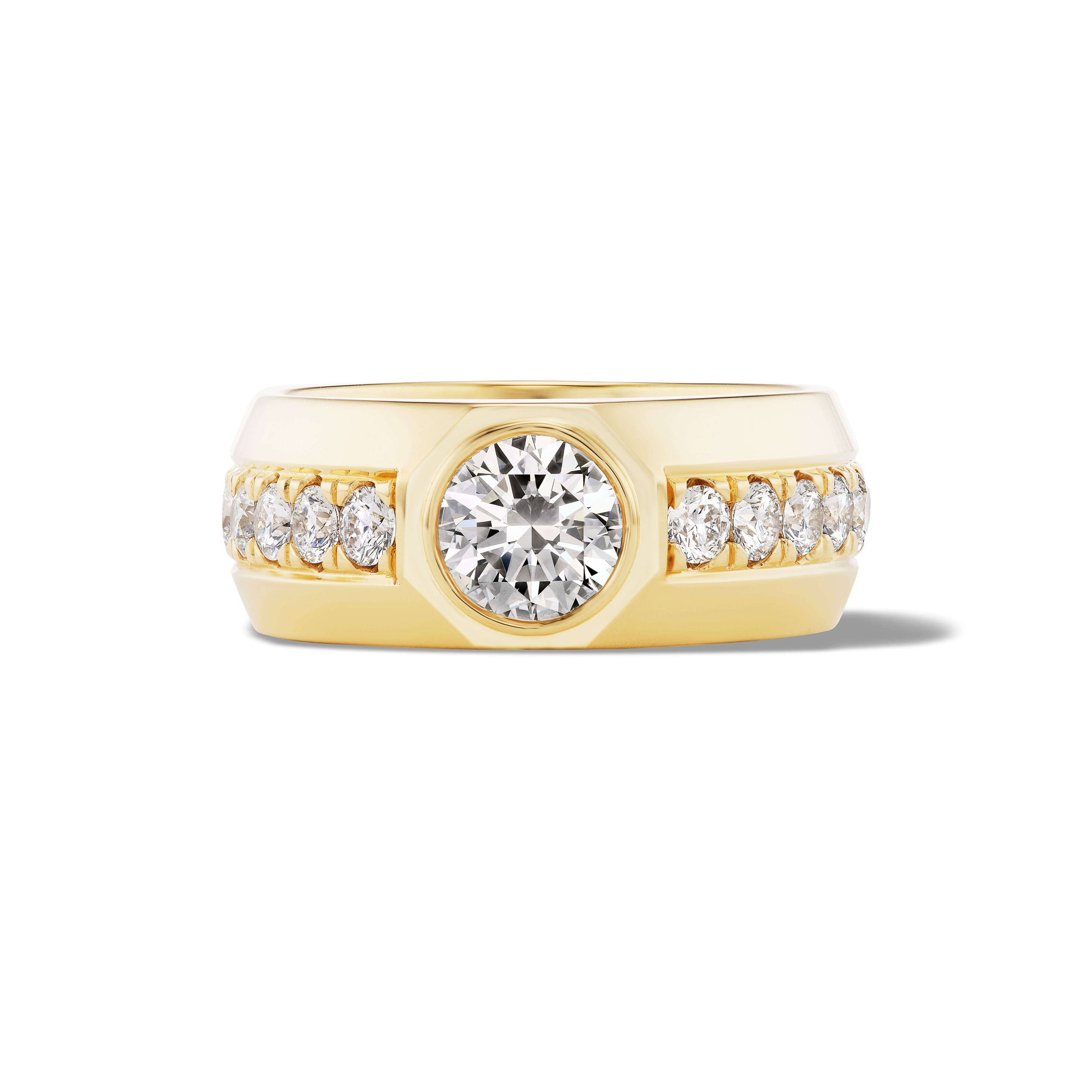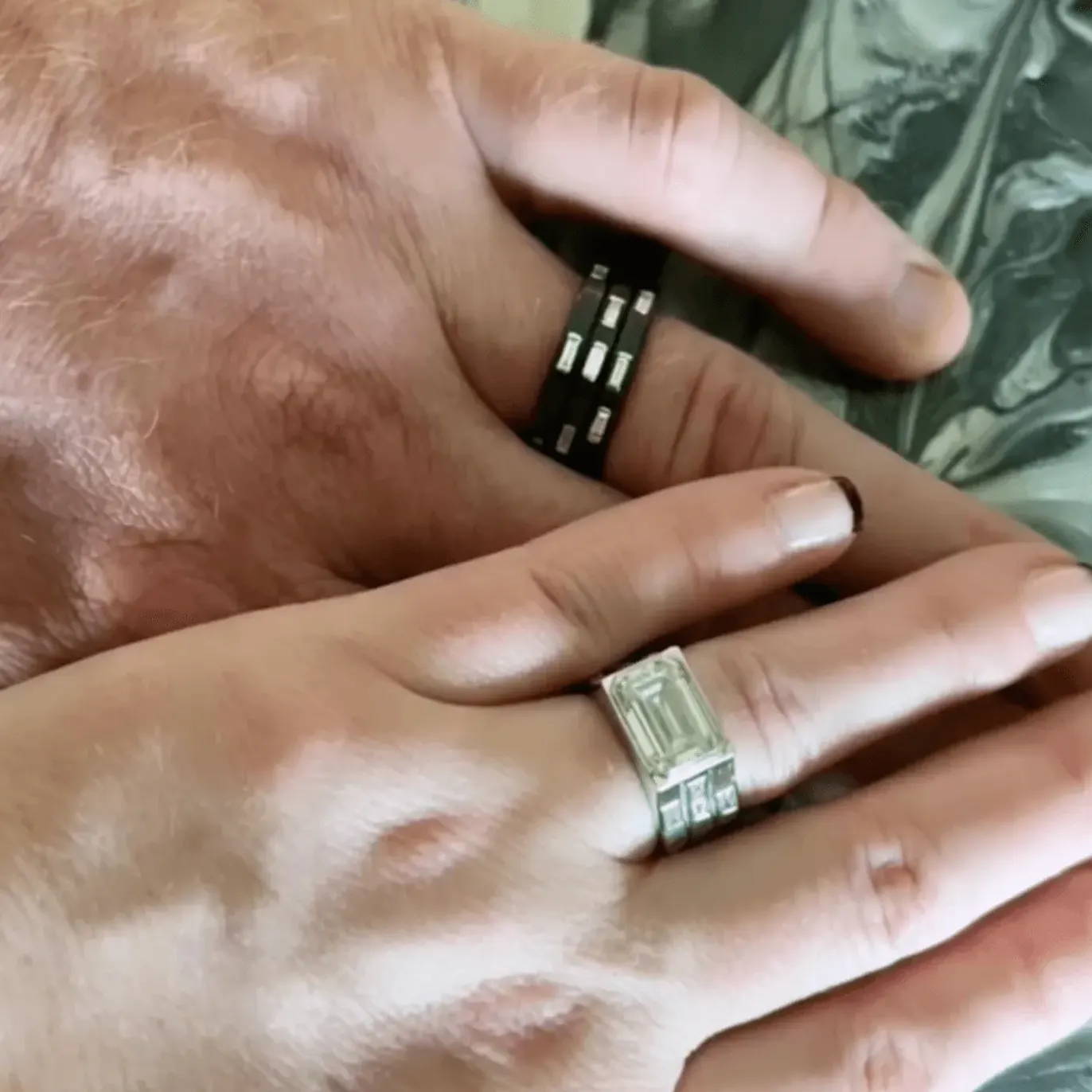 DISCOVER MORE MEN'S JEWELRY OPTIONS
Contact us to inquire about any of these men's fine jewelry designs or to commission an entirely one of a kind piece.
Contact us for more information on any of the men's jewelry shown here or with any other inquiries.