Posted by Lindsey Scoggins Studio on Apr 28th 2021
OUR 14 FAVORITE ROSE GOLD ENGAGEMENT RINGS

BY LINDSEY SCOGGINS STUDIO


Discover some of our favorite rose gold engagement rings and wedding bands that are available for commission. Whether you're looking for a traditional solitaire or a more original one of a kind piece, we have options to match every type of style. Our 18 karat rose gold is a warm and rich shade that pairs well with yellow gold or platinum and also brings out the brilliance of diamonds and gemstones set within. We use a specific alloy of 18 karat rose gold to ensure the same beautiful hue in every piece. Visit our engagement ring studio to discover hundreds of options of rings that are available to be made for you or contact us to schedule a custom design session to commission a one of a kind ring made just for you.
Our link bands are a unique band choice that is detailed and delicate. Paired with an oval diamond, these rings are the perfect mix of feminine yet intricate.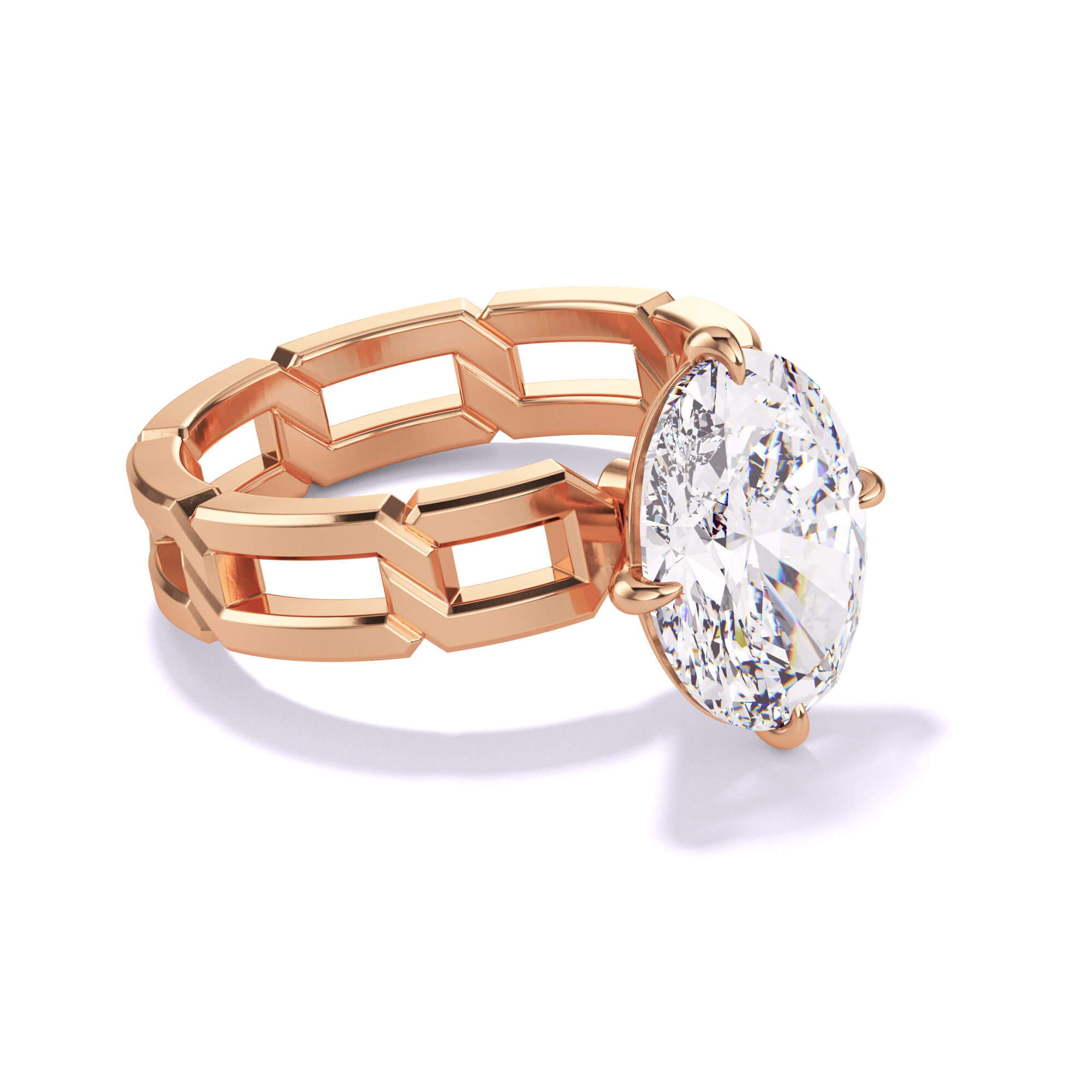 Price varies based on diamond
For someone looking for a statement making ring with special details, these oval diamond engagement rings with pave halos are a choice that will not disappoint.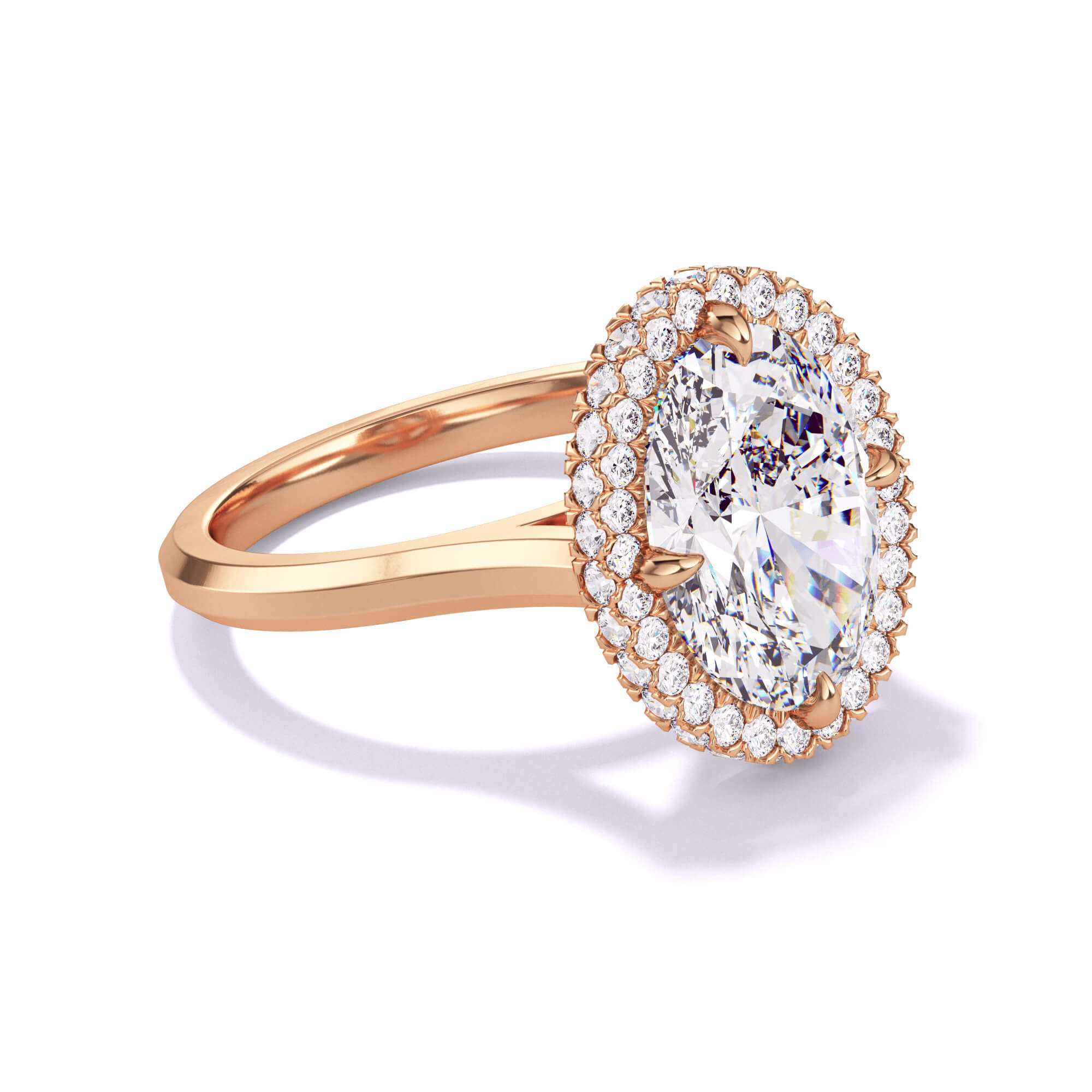 Price varies based on diamond
Both of these engagement rings with asscher cut center stones include sculptural design details that are visible from every angle. These bold rings will make just the right kind of statement.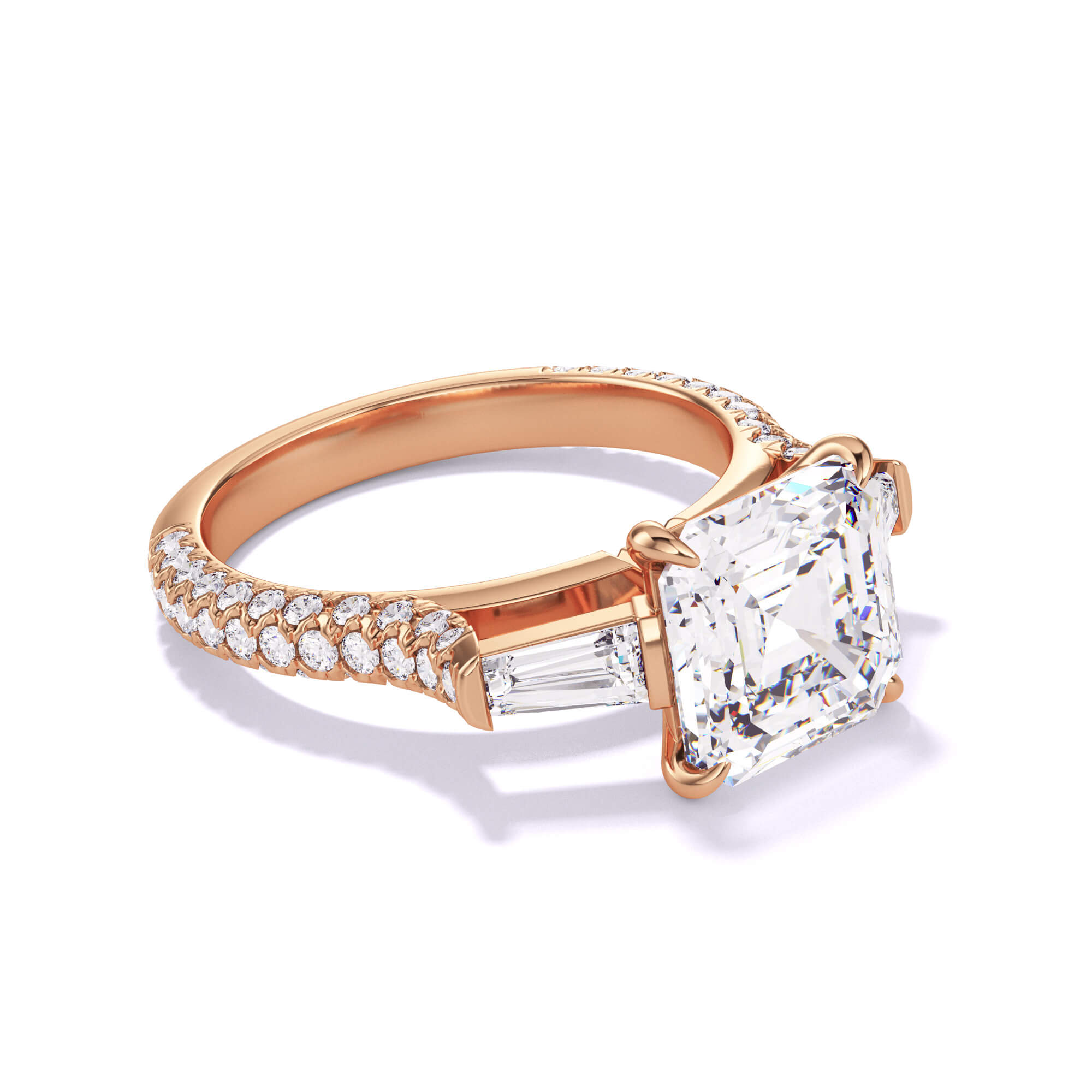 Price varies based on diamond
These emerald cut engagement rings are sleek choices, perfect for the bride looking for an elegant and unique rose gold ring with unique details and design elements.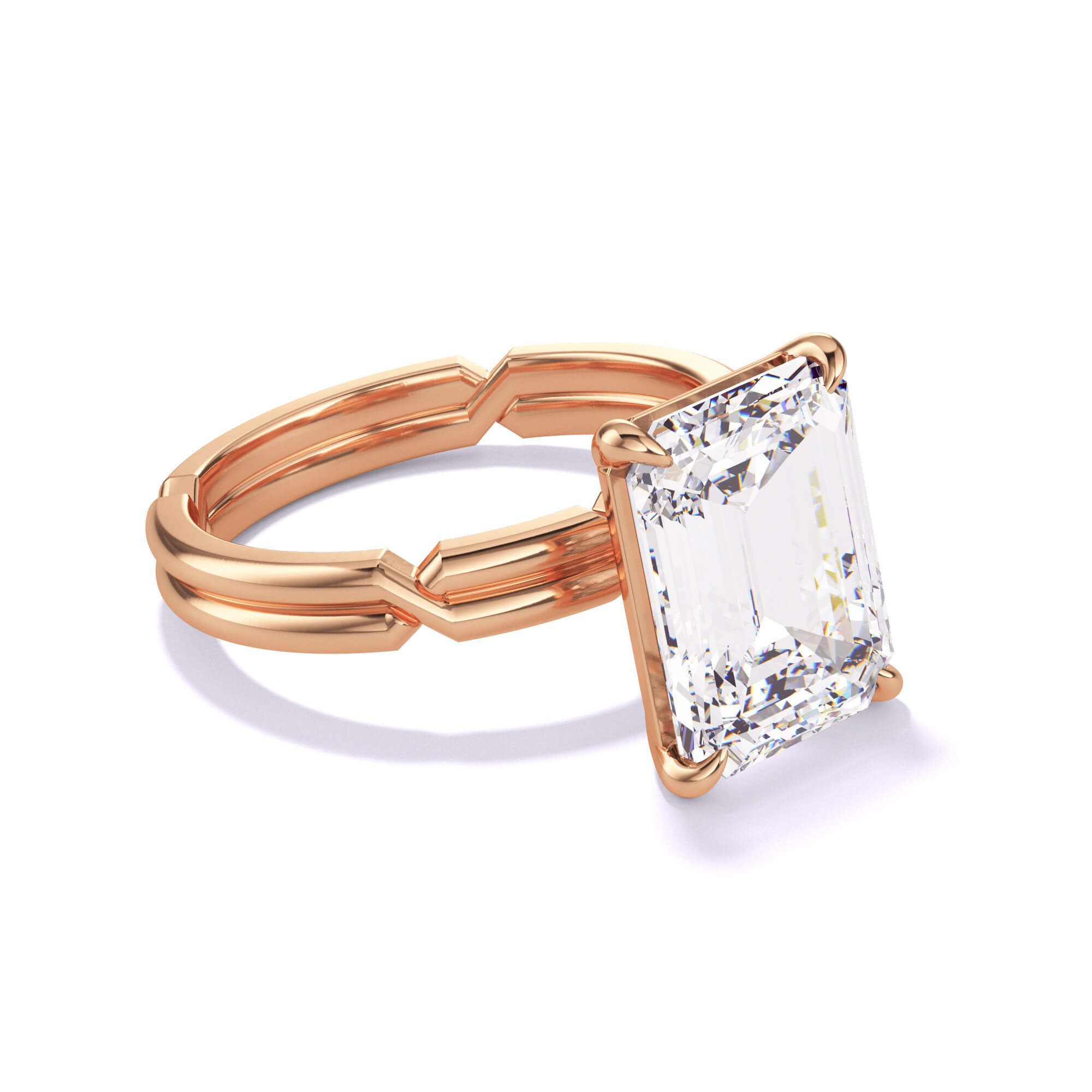 Price varies based on diamond
For the bride who is seeking extra sparkle, both of these rings take pave to the next level and make a truly stunning engagment ring choice.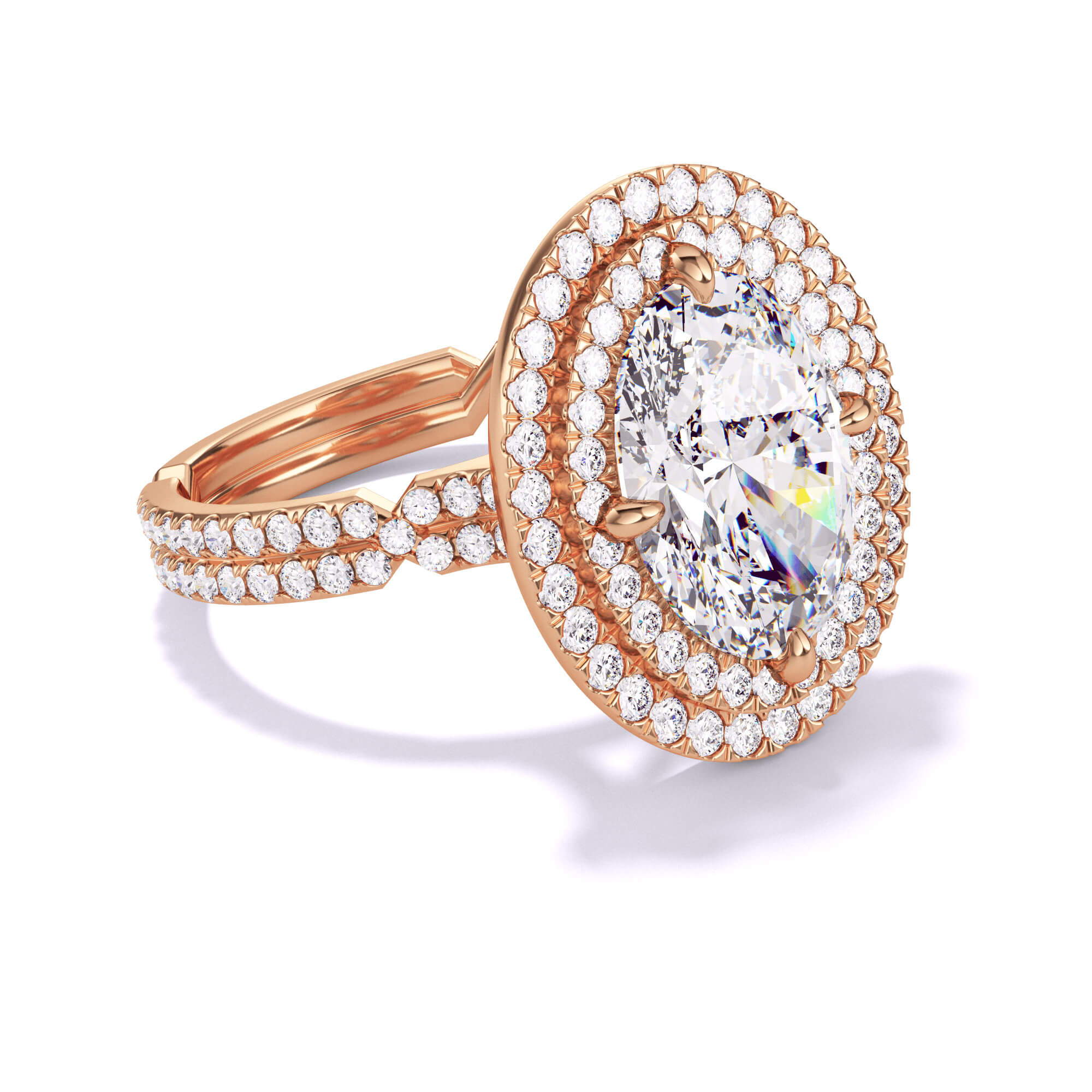 Price varies based on diamond
You definitely won't find these three stone engagement rings in a vintage jewelry display. These beautiful three stone rings upgrade the traditional style for something that feels totally fresh.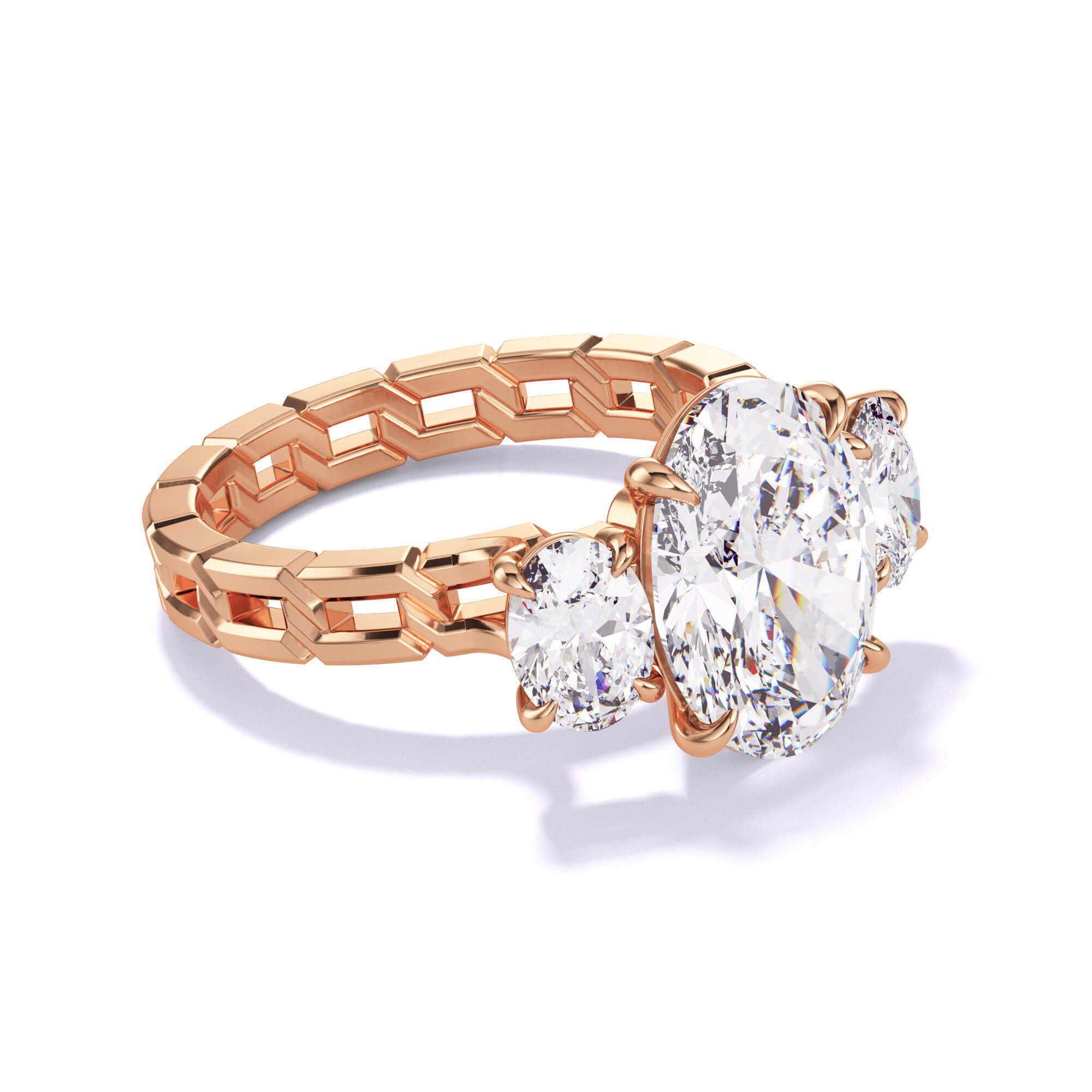 Price varies based on diamond
For a more contemporary halo, choose our Continuum halo or octagon halo setting. You'll stand out from the crowd in the best way possible.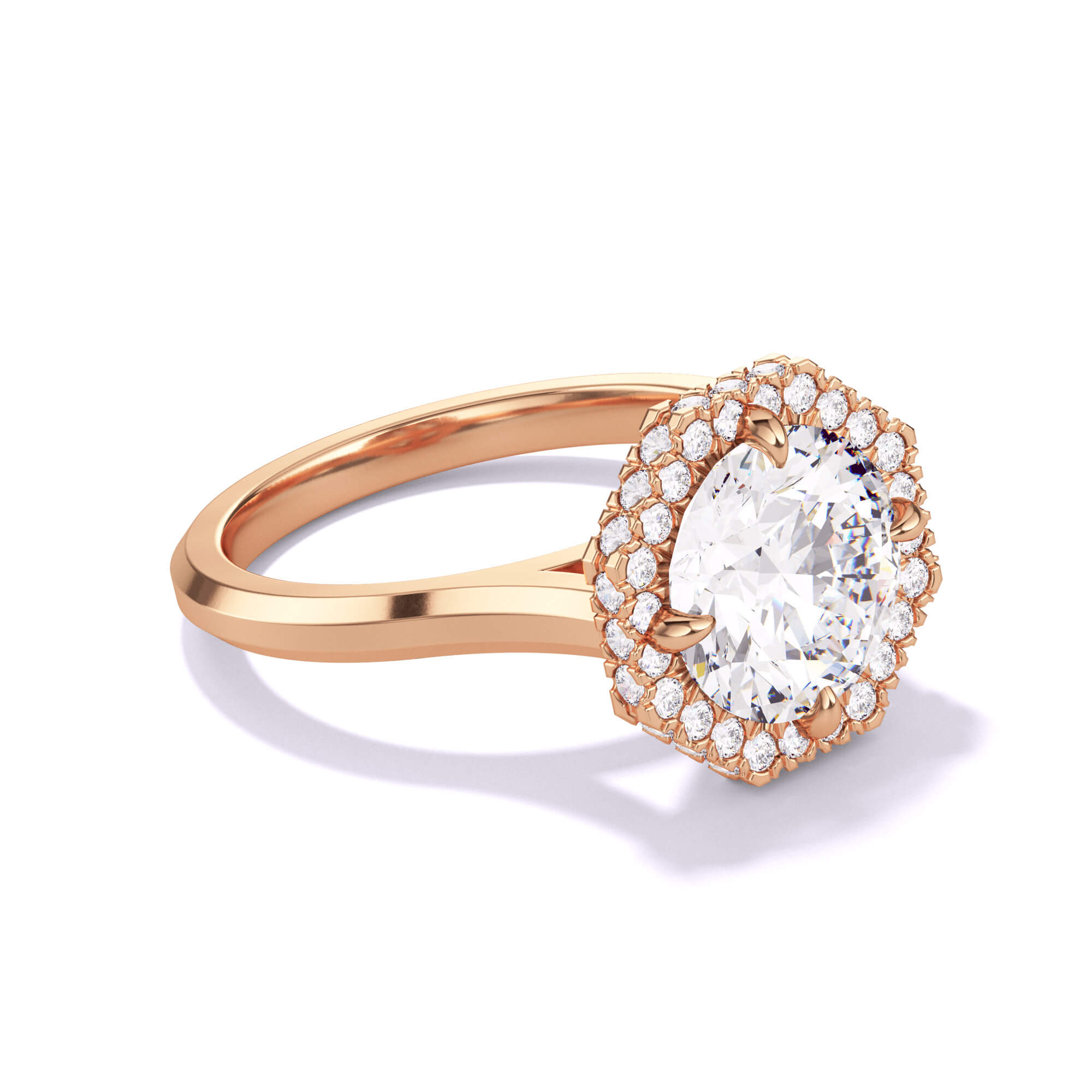 Price varies based on diamond
DISCOVER ROSE GOLD BANDS THAT ARE AVAILABLE FOR COMMISSION
Visit our Engagement Ring Studio for more...
Contact us to inquire about any of the engagement rings and wedding bands shown here, or to begin the custom commission process.