Posted by Lindsey Scoggins Studio on Nov 10th 2022
SPOTLIGHT ON... THE CELESTIAL COLLECTION

BY LINDSEY SCOGGINS STUDIO


What started with a commission for a diamond and gold Moon Phase bracelet led to an entire celestial fine jewerly collection of designs inspired by our universe. These special pieces feature everyday wearable styles like our new diamond moon hoops and one of a kinds like our Planetary Star Burst Earrings that frame a stunning pearl with diamond shooting stars. Discover our full Celestial jewelry collection below.
MOON PHASE BRACELET AND EARRINGS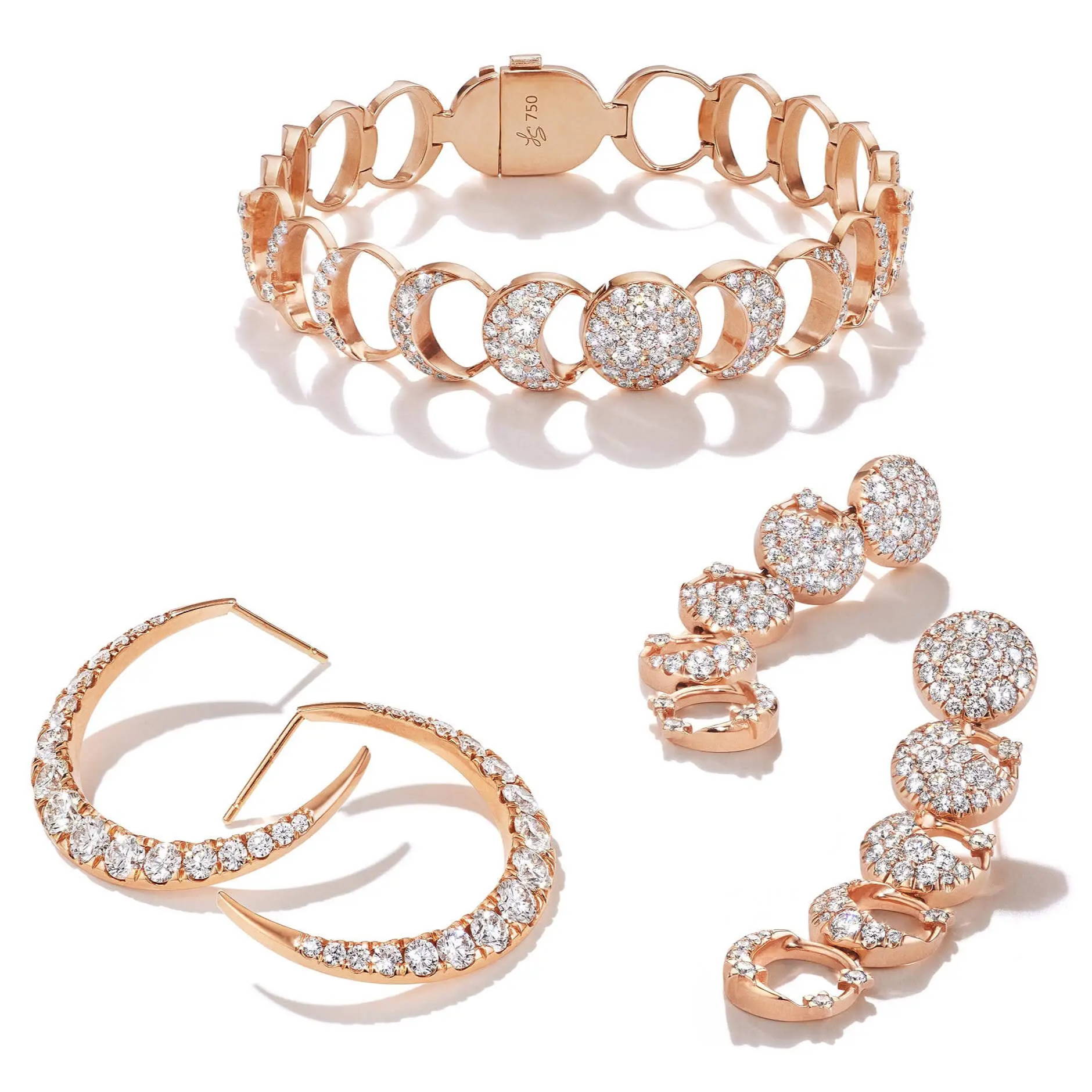 What started it all - the Moon Bracelet. Soon after completing this piece we designed a matching pair of Moon Phase drop earrings to add to our celestial jewelry collection.
MOON, STAR AND PLANETARY EARRINGS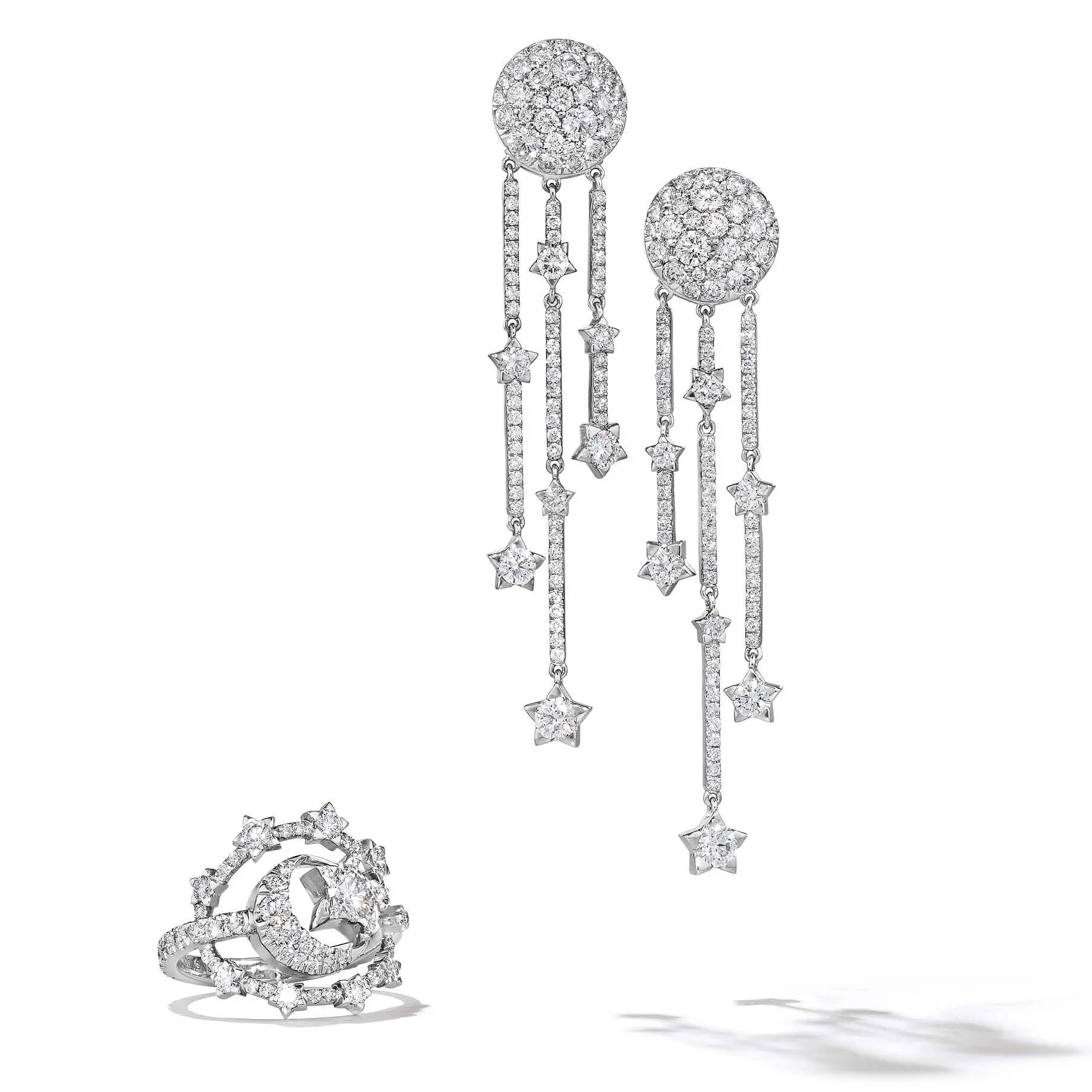 Shoot for the stars with our Moon and Star and Planetary Star Burst earrings. Our Diamond Moon and Stars earrings are a versatile option that can be worn with or without the star drops. With 5 carats of diamonds, our Planetary Star Burst earrings are the ultimate celestial fine jewelry addition to your holiday party wardrobe.
DAILY CELESTIAL NECKLACES
Our Diamond Sun, Moon and Star necklaces are the perfect everyday necklace. Wear alone or layer with other pieces to make it your own.
DIAMOND MOON AND STAR RING
MOON AND STAR STUD EARRINGS
Choose between a Full Moon and Star Stud earring. Varied pavé diamonds give the look of craters on the moons surface or starlight glistening in every direction.
CELESTIAL ENGAGEMENT RING DESIGNS
For a truly unique engagement ring option, our Oval Diamond Crescent Moon and Moon and Stars rings are stunning options.
DISCOVER MORE CELESTIAL FINE JEWELRY COLLECTION DESIGNS FOR COMMISSION
These are just a few of our newest Celestial jewelry collection designs for commission. As always, these can be customized to match your preferences. Contact us to get started.
Contact us for more information on any of the celestial fine jewelry shown here or with any other inquiries about our celestial jewelry collection.