Posted by Lindsey Scoggins Studio on Mar 17th 2021
SPOTLIGHT ON... OUR CUSTOM DESIGN PROCESS

BY LINDSEY SCOGGINS STUDIO

HERE'S ALL THAT YOU NEED TO KNOW ABOUT THE CUSTOM JEWERLY DESIGN PROCESS WITH LINDSEY SCOGGINS STUDIO.

Before we get started, we want to remind you that this is all about you. We can customize our process to fit your needs and are here to make the custom jewelry design process as easy and fun as possible. This is just to give you an idea of how we typically work, but the possibilities are truly endless when it comes to commissioning custom jewelry pieces with Lindsey Scoggins Studio.
Let us know what you're looking for… Is this a custom engagement ring design? An heirloom custom jewelry redesign? A special gift for yourself or someone else? Do you know exactly what you want, or do you need some ideas? Contact us and let us handle the rest.
STEP 2: A CONVERSATION WITH LINDSEY

We'll schedule a session in person in the studio, over Zoom, or however is most convenient for you. In this initial meeting we'll discuss all of your ideas, jewelry likes and dislikes, what you're looking for, and more. If you know exactly what you want that's great, but if you need more help, we'll discuss some possibilities, and narrow down our design direction.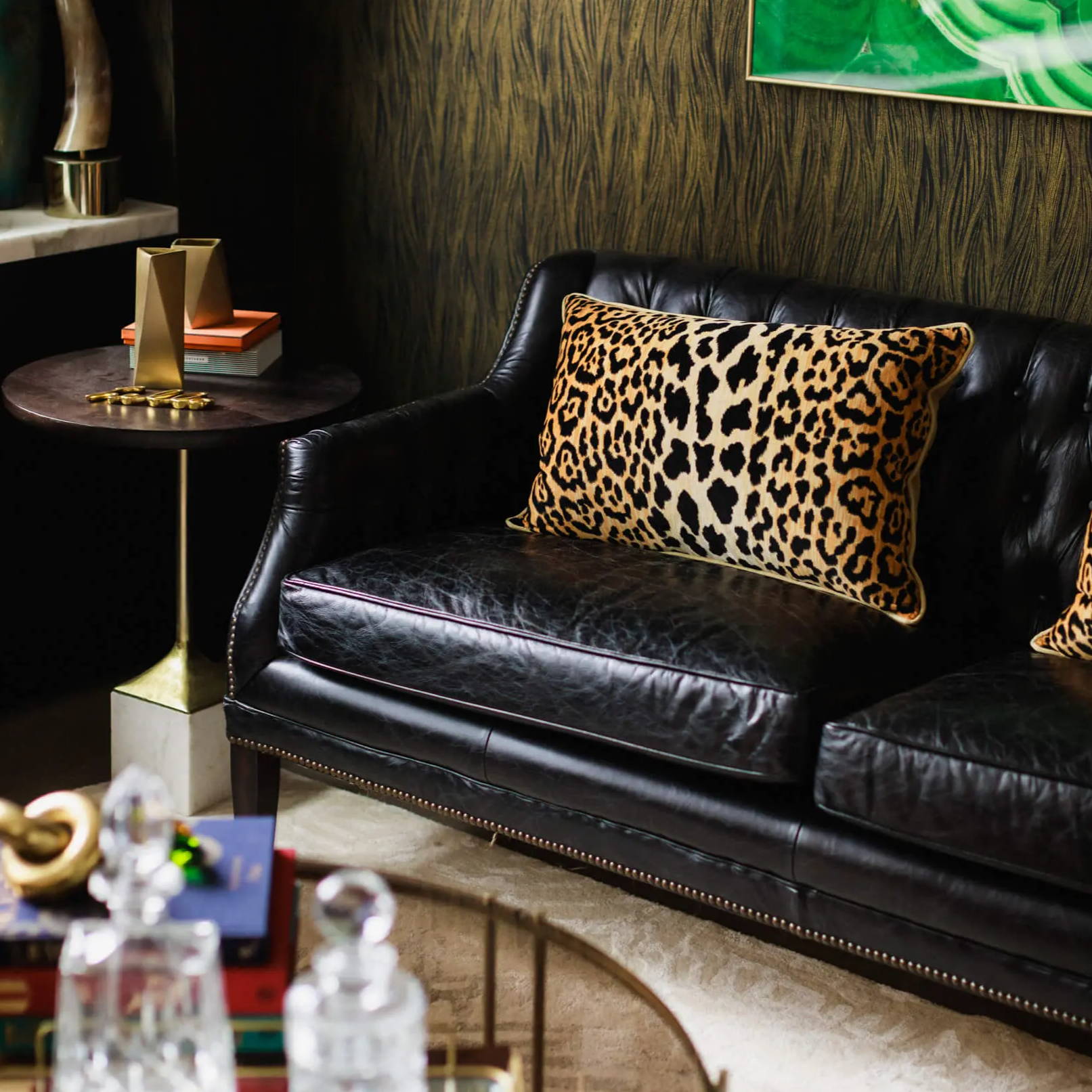 After the initial consultation, we'll get started on your custom jewelry designs. Feel free to email, call, or DM us with any ideas that might come up, or with anything that you forgot to mention during the consultation. Once we've finished sketching your first round of designs, we'll share these along with estimated pricing and gemstone or diamond options with you.
Next is decision time. Sometimes this can be easy if you know exactly what you want, but there can be other times where it takes a lot of contemplation to decide on your final design. We get it. It's an investment and a huge decision. Take as much time as you need. We're here for advice, to make any design edits or changes, and to help until you are completely set on your design. We can update and share new designs as many times as necessary until you're fully happy and ready to move forward. The custom jewelry design process is all about you.
STEP 5: OFF TO THE JEWELERS

We make your design turn into a real life custom jewelry piece. Expect updates along the way with delivery timing, shipping updates and more. The time it takes to make your piece will vary depending on the complexity of the design, gemstone and diamond availability, jeweler schedules, and seasonal timelines. We are very hands on throughout the entire process, from selecting materials and diamonds, to approving every single design detail. Each piece of jewelry must be perfect in our eyes before it leaves the studio.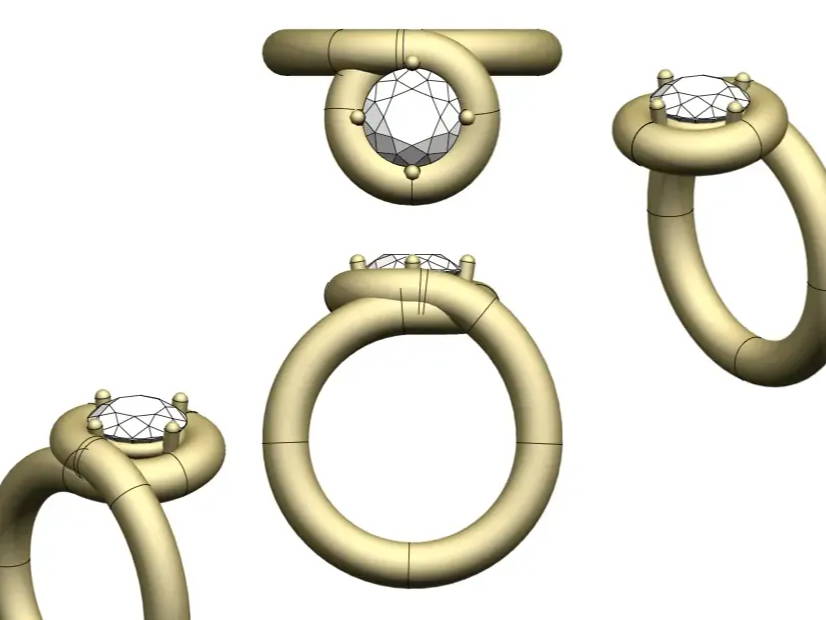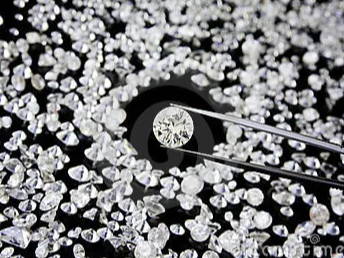 Your ring will arrive with an IGI appraisal and GIA diamond certifications. The IGI (International Gemological Institute) appraisal will validate the quality of materials used in your jewelry and estimate the replacement value. It's also important for ensuring your diamonds are natural and not lab grown. The GIA (Gemological Institute of America) certification grades your diamond. This simplifies the process of insuring your jewelry. You can read more about this here.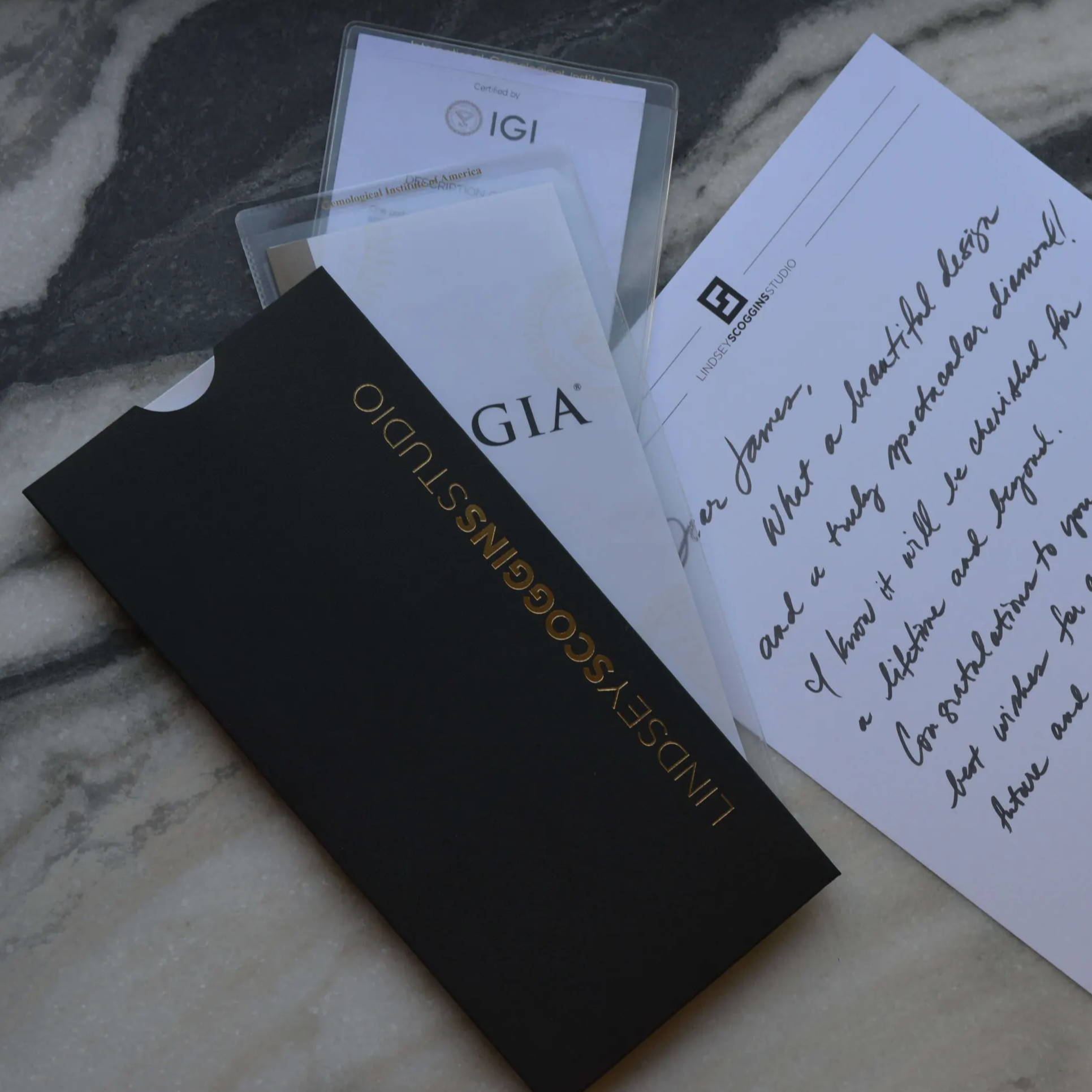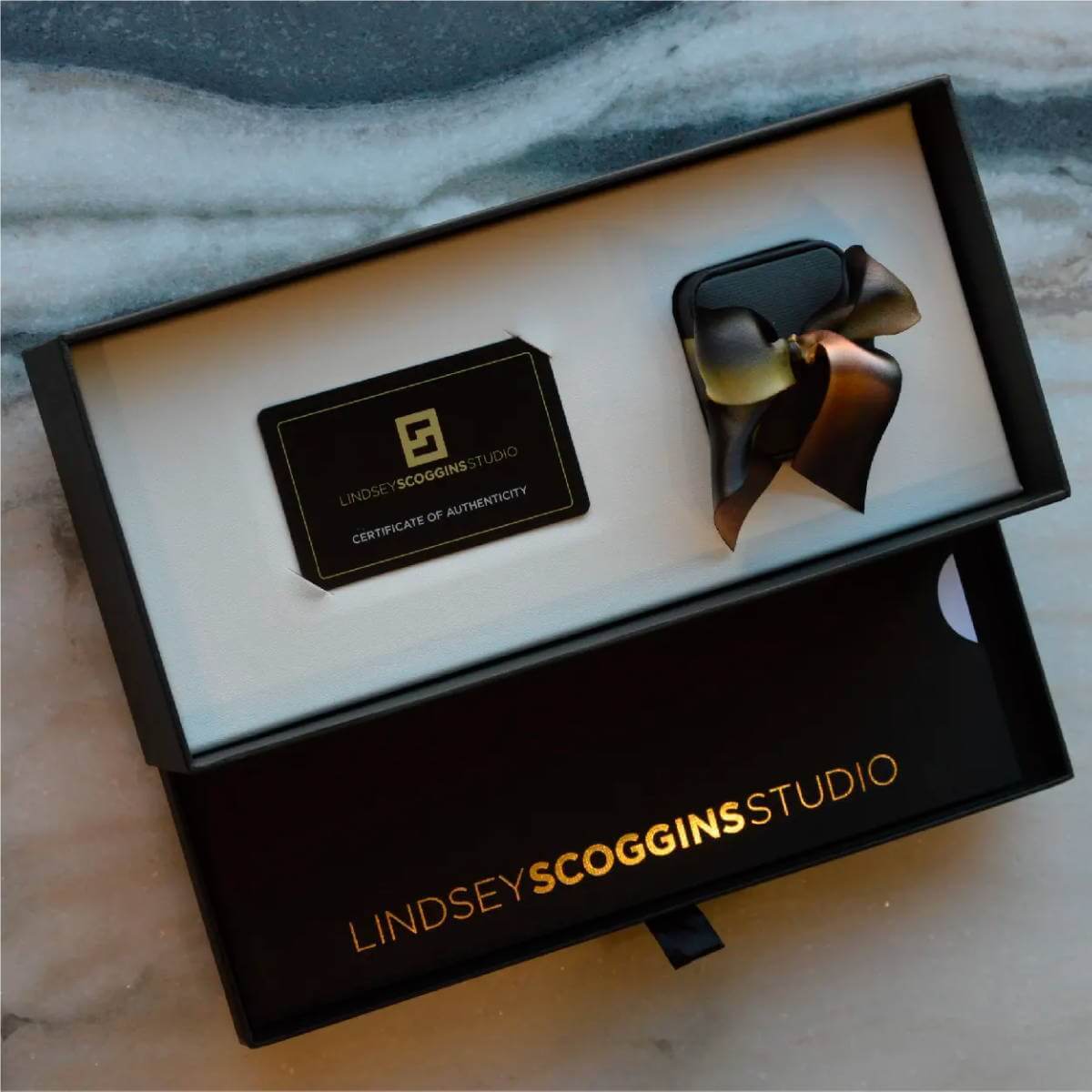 Once your jewelry is complete we securely pack and deliver it directly to you with insured overnight shipping. If you would prefer to stop by the studio to pick up your piece in person, we are happy to accommodate whatever is best for you. If you ever need any repairs, cleaning or polishing, or have any questions about your jewelry, we are always happy to help with anything at all that you might need in the future.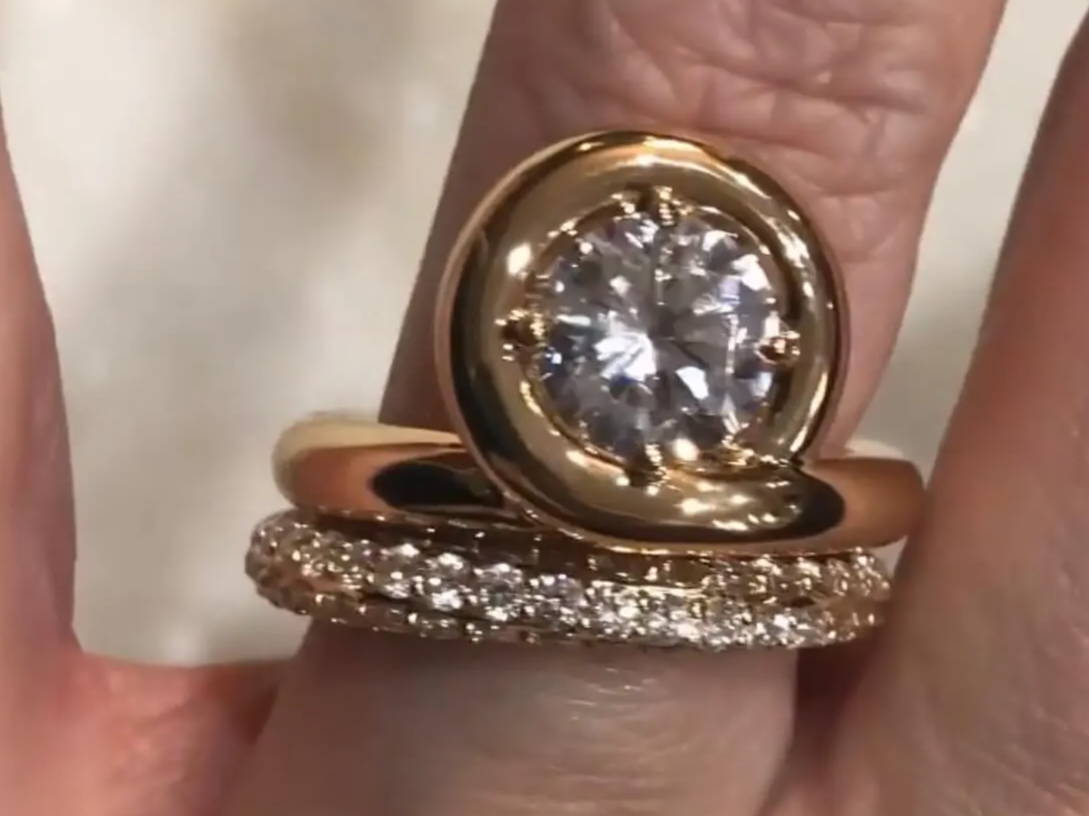 A ONE OF A KIND CUSTOM COMMISSION

A one of a kind commission creates something entirely new, just for you. We designed this one of a kind custom ring for a client who was replacing her engagement ring. We included subtle design details that reflect on the couple's life together and tell their story. Read the full custom design story here.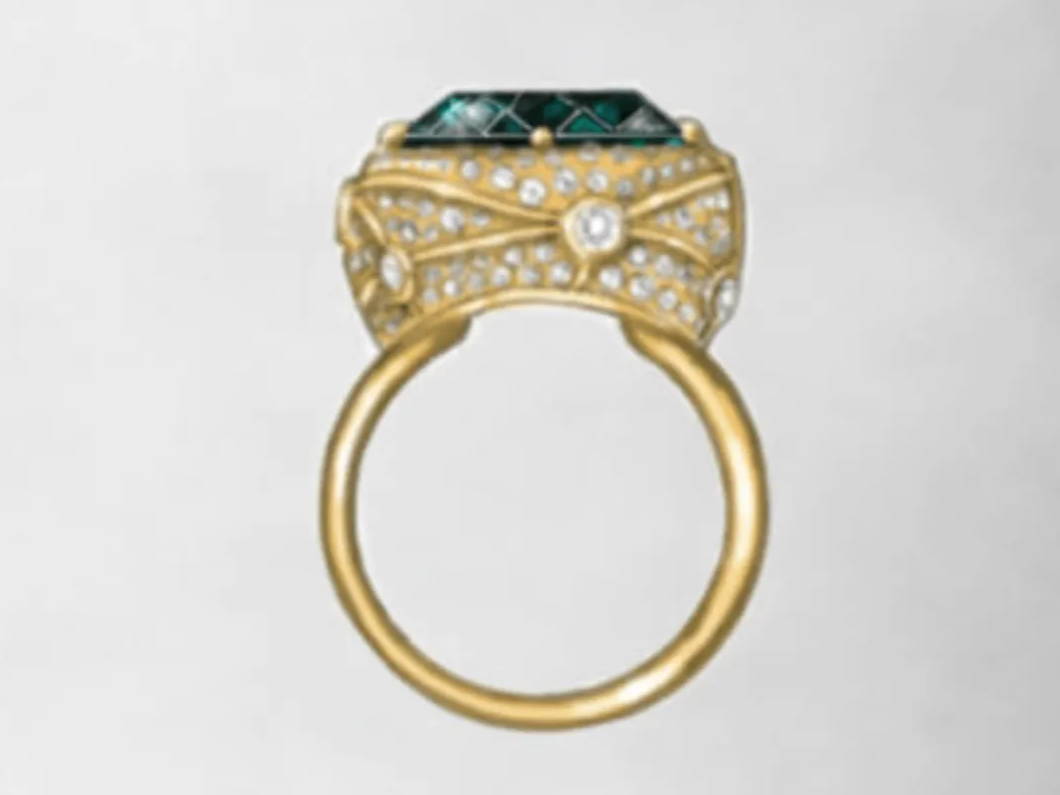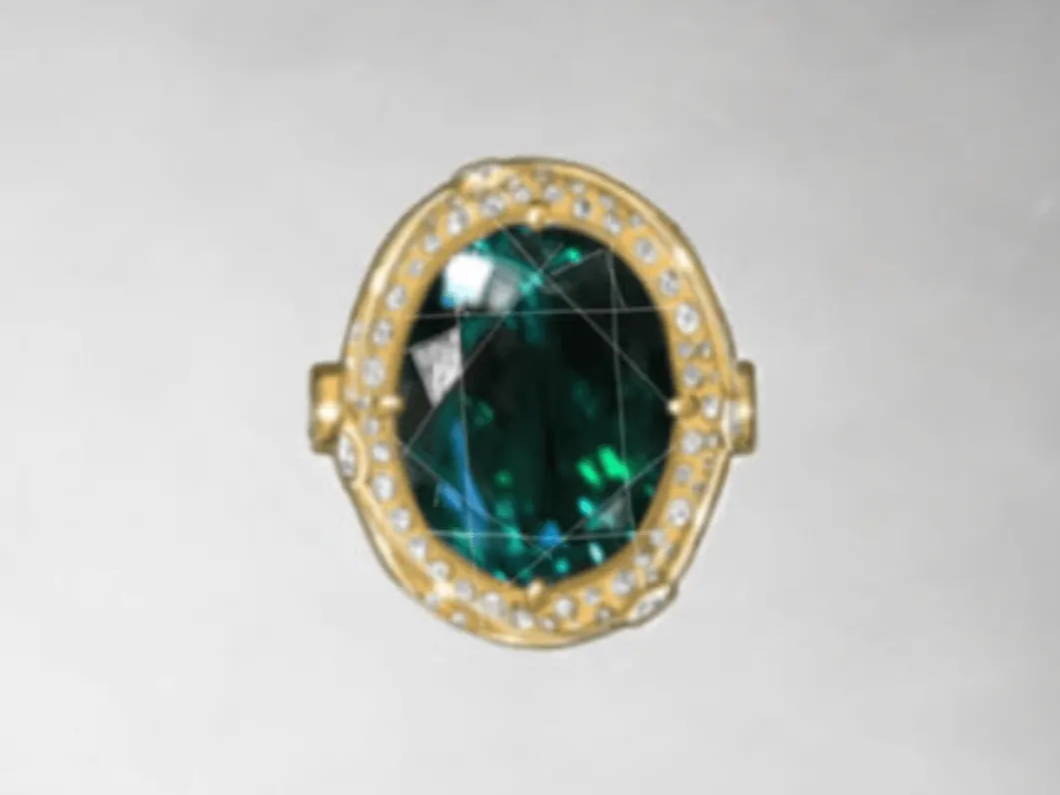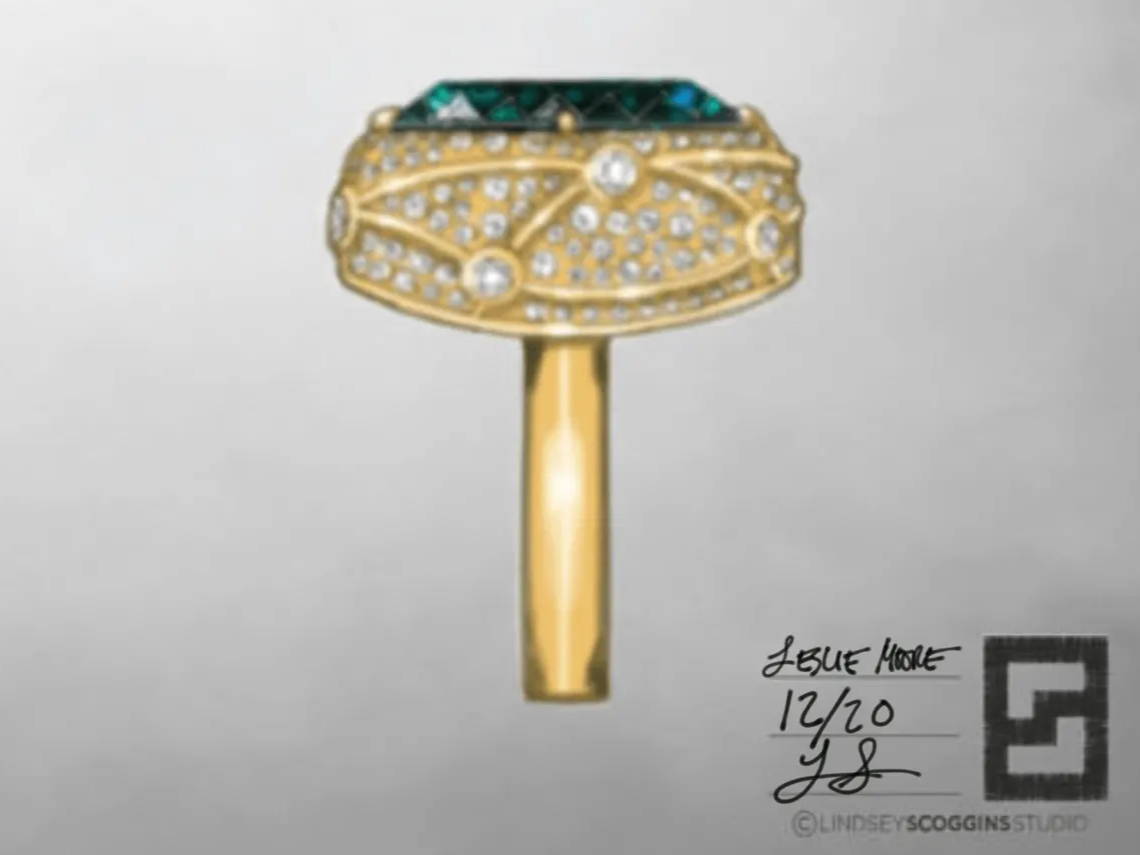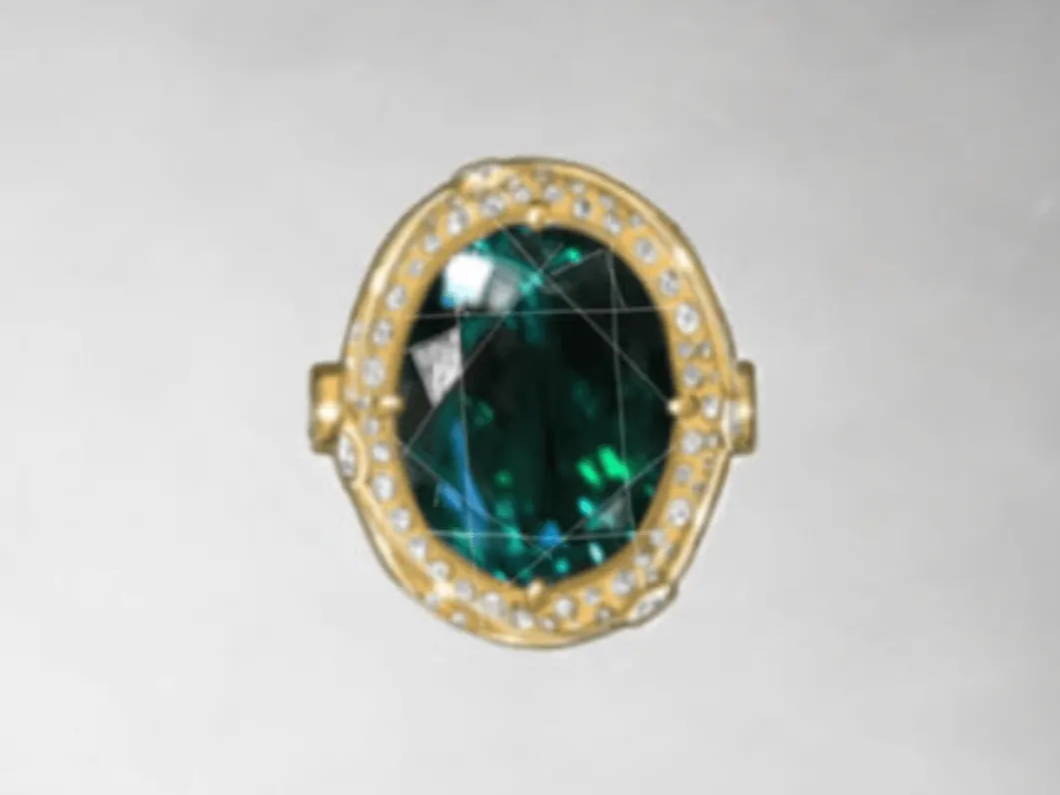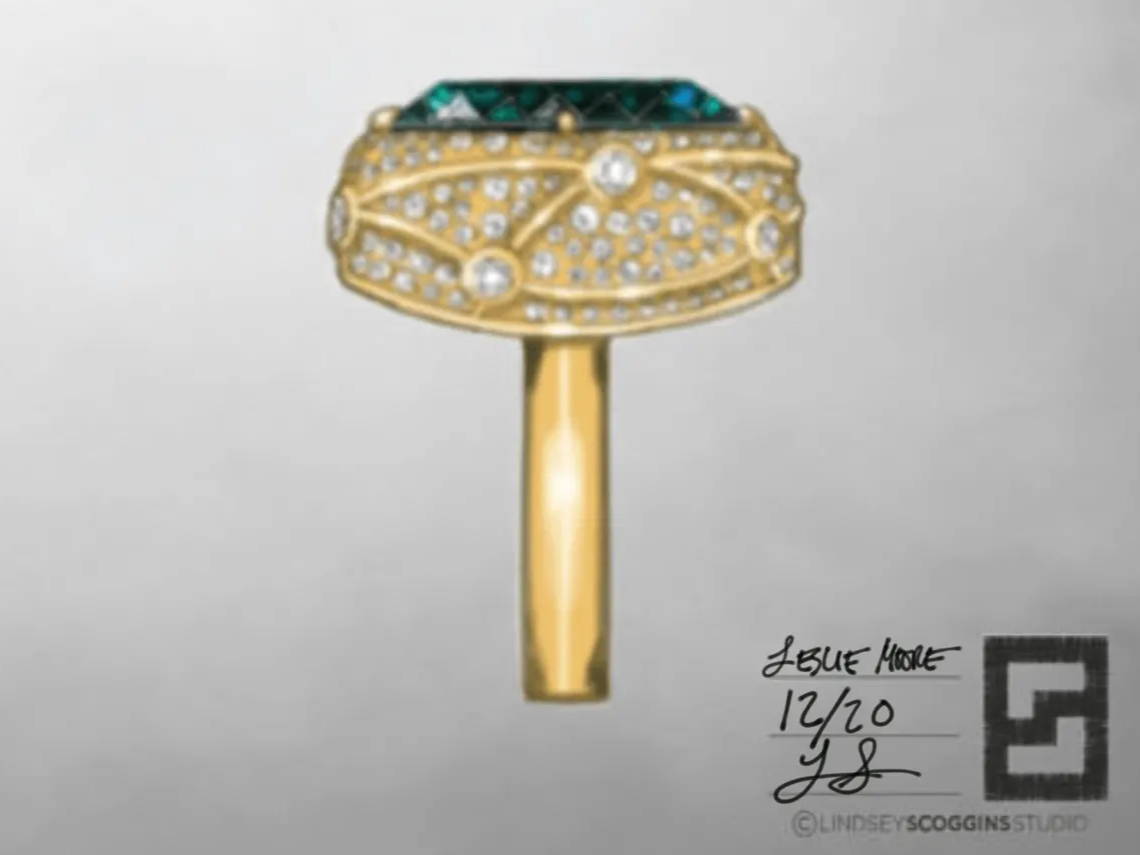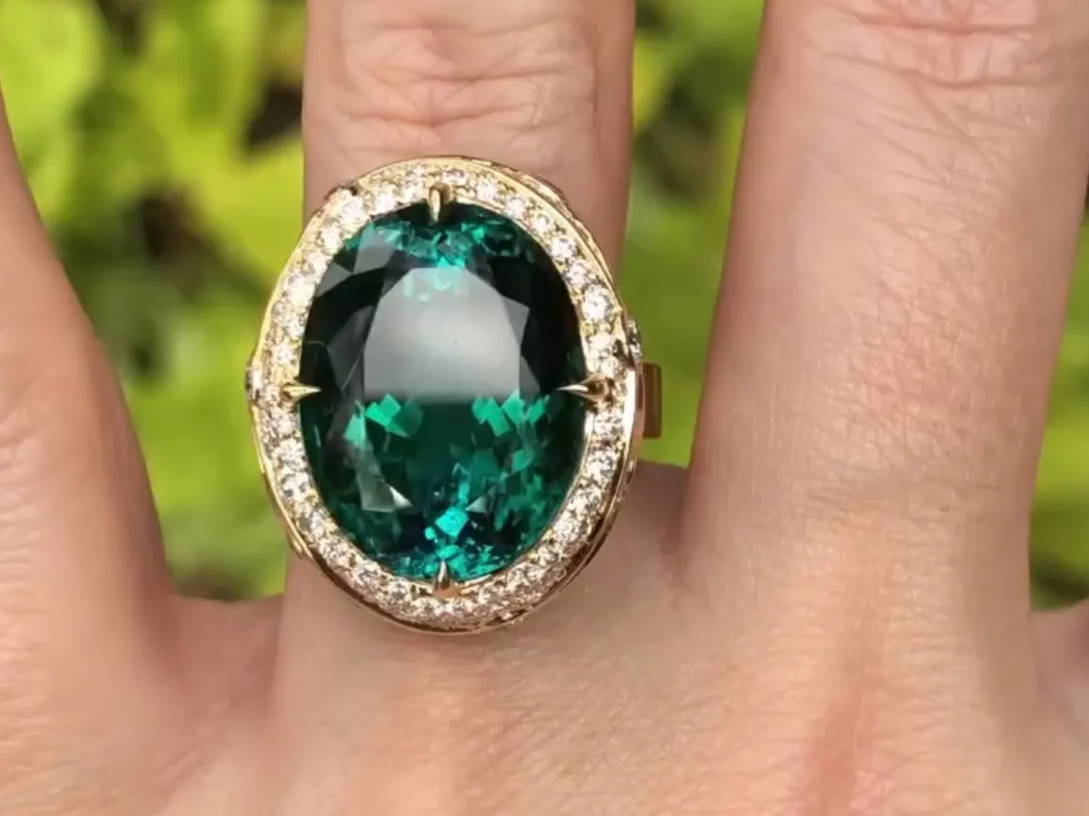 COMMISSIONING AN EXISTING DESIGN FROM THE WEBSITE

Our Energy Band was originally designed as a part of our New York inspired collection. If you love this piece as much as we do, you can order it directly from our site- no consultation necessary. As always, your ring will be made for you, in your size, and with any additional customization details that you would like to include. Read more about this piece here.
We reset an old diamond that a client had received years ago to create this pinky ring design. This is a great example of a reset design option that will turn a forgotten piece into an everyday favorite. This is a great option to refresh old heirlooms or those pieces that have been hidden in your jewelry box for years.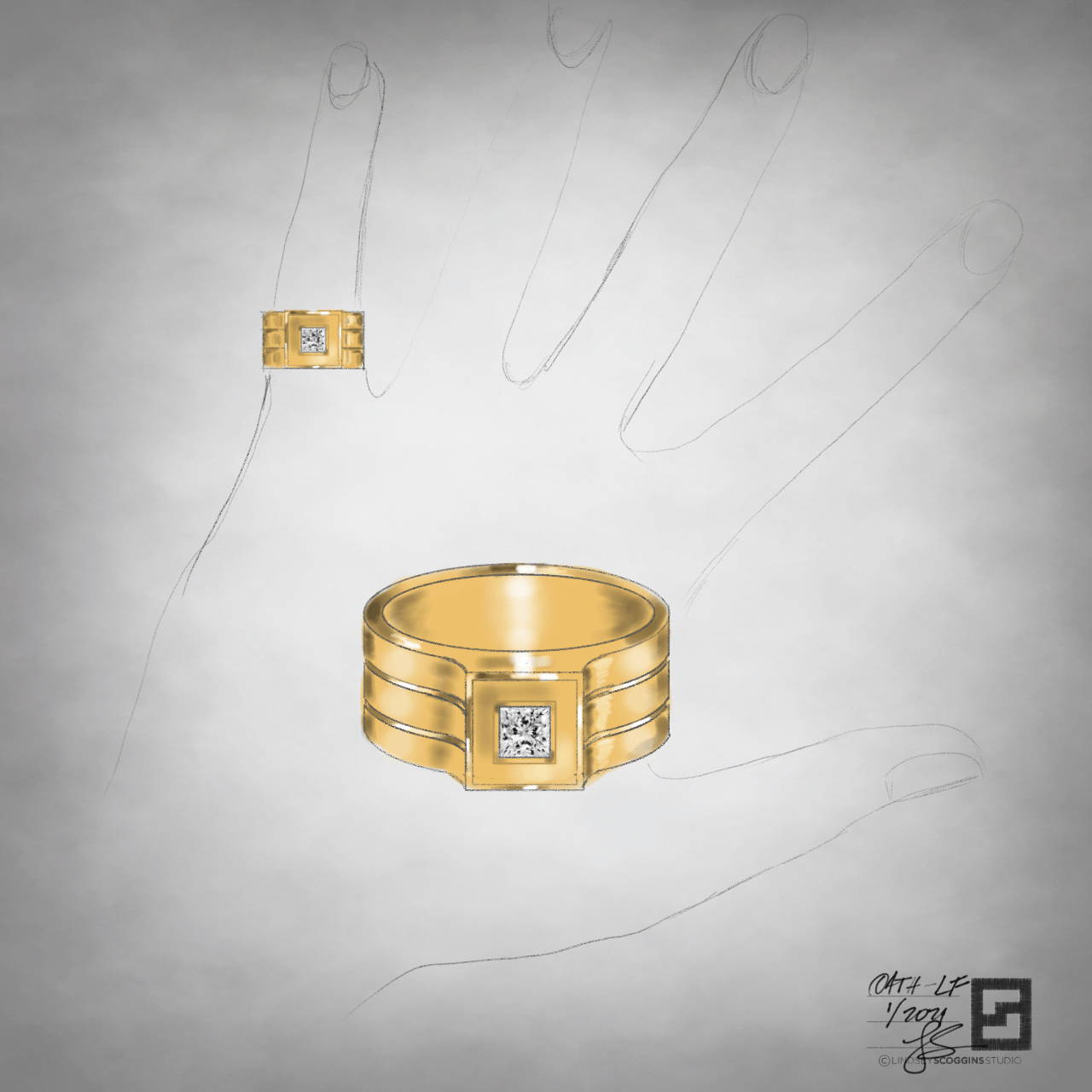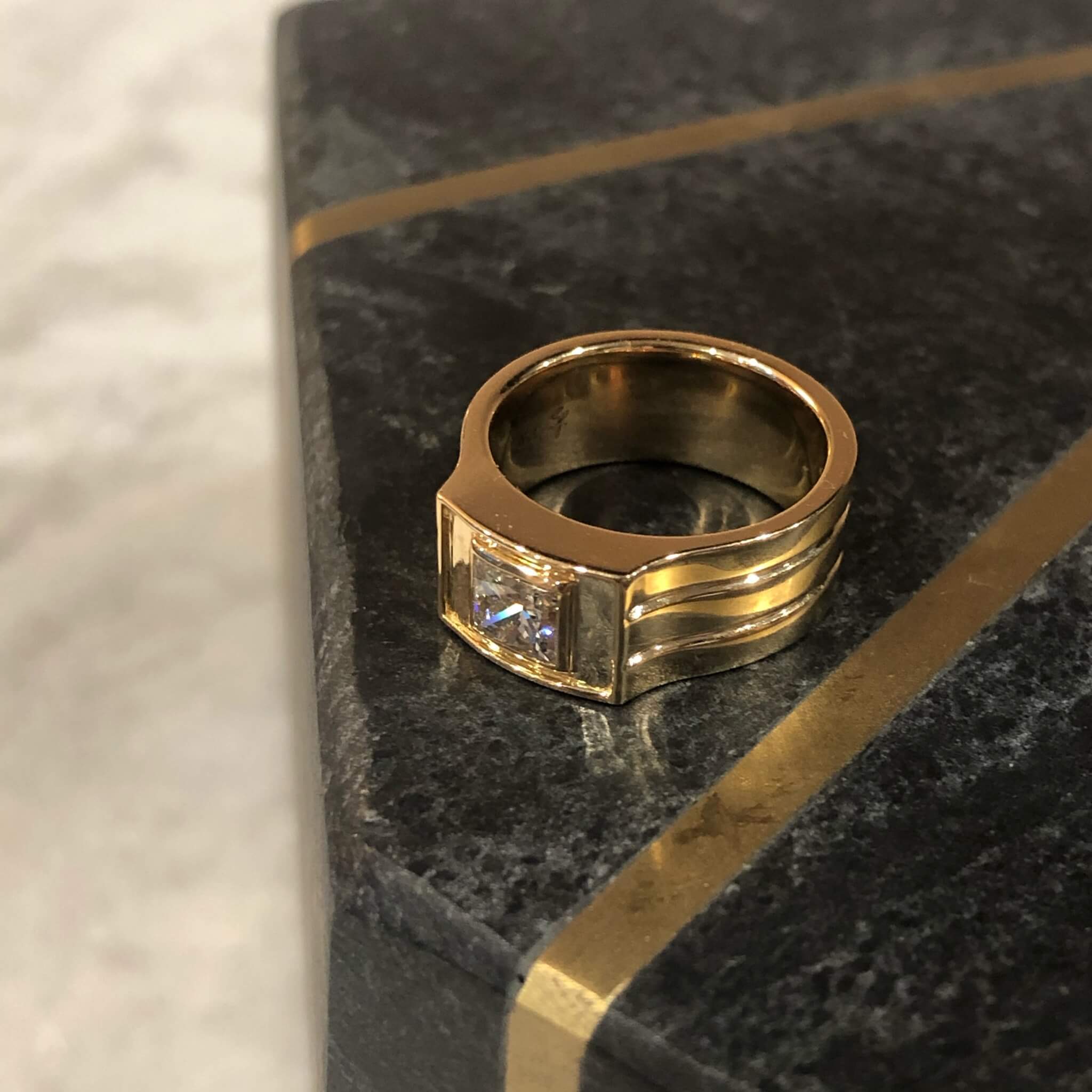 Contact us to learn more about the custom jewelry design process, to see some of our previously custom jewelry pieces, or for any questions about anything else.