Posted by Lindsey Scoggins Studio on Dec 5th 2022

SPOTLIGHT ON... THE SAUTOIR NECKLACE

BY LINDSEY SCOGGINS STUDIO

In this spotlight feature we're diving into the sautoir necklace. We were inspired by a bespoke sautoir that we just finished for a client (scroll down to see) along with the trend of the moment, the tennis necklace. We see the next evolution of the tennis trend as a modern take on the sautoir necklace (which is really just a fancy way of describing a long necklace that falls somewhere between the mid-chest to the waist). Scroll down to learn what a sautoir necklace actually is, take a look back at its history and see some of the most notable sautoir necklaces of the past along with modern takes on this style.
---
WHAT IS A SAUTOIR NECKLACE?
A sautoir necklace is a long (to the waist or even longer) necklace style that is often adorned with a tassel or special pendant. Think 1920s flapper style, red carpet in Cannes, high jewelry and a more is more type of long necklace. Sautoir necklaces are versatile and can often be worn in multiple ways - looped twice over the neck for a layered look, twisted around the wrist and with or without detachable tassels or medallions.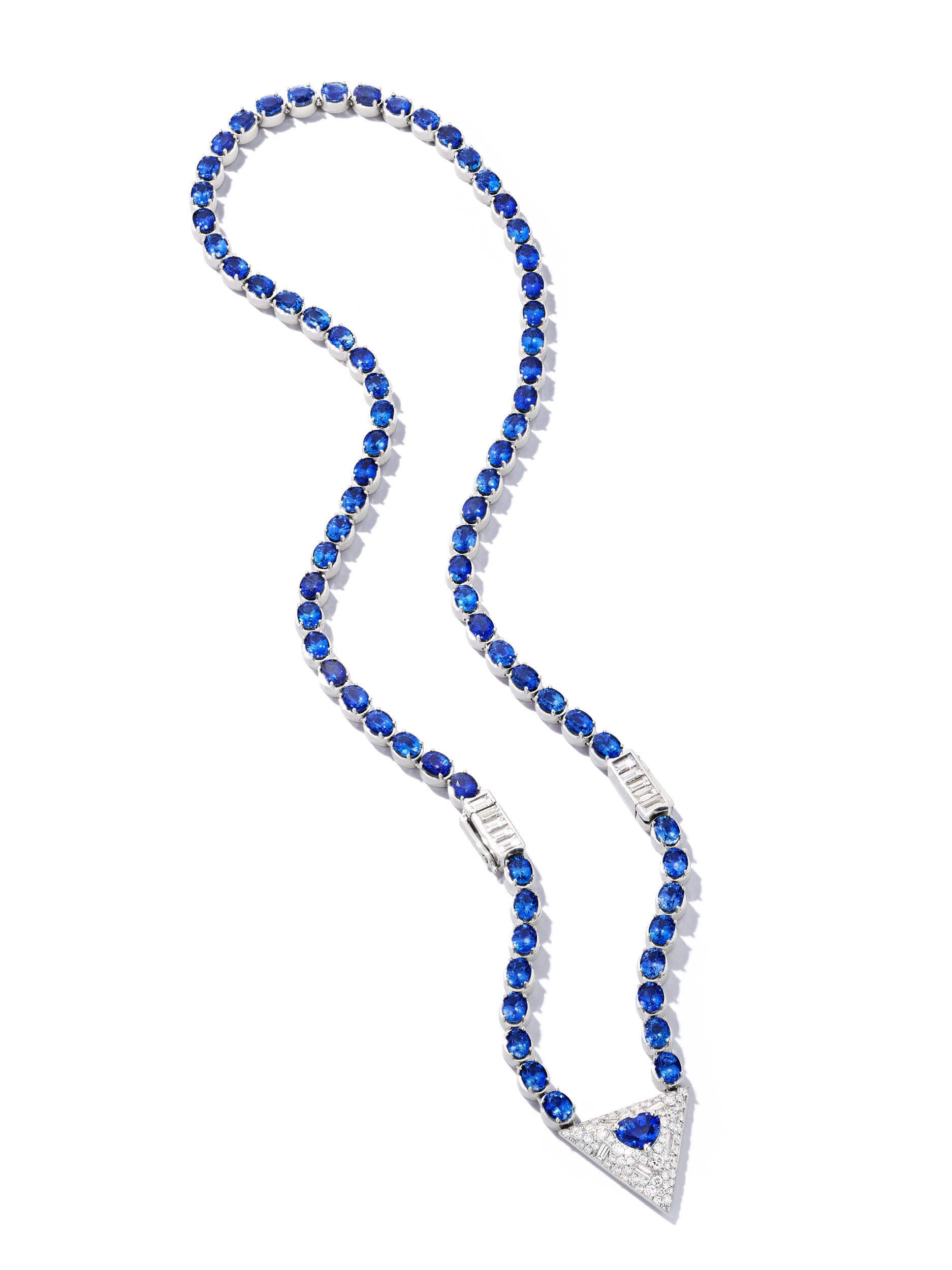 A transformable sautoir necklace that we recently completed. Scroll down to see more and read the custom design story.
---
HISTORY OF THE SAUTOIR NECKLACE
Sautoir necklaces date all the way back to the 1800s and are said to have originated from French nobility. The French word "sautoir" translates to jumper in English. This likely is a reference to the movement of the necklace while worn. The popularity of the sautoir necklace spread throughout the world and had a major moment in the United States in the 1920's and 70's. While the popularity of the sautoir necklace has had highs and lows, this style has remained a staple in jewelry collectors collections and continues to be brought to life by high jewelry houses and worn on red carpets, to galas and more.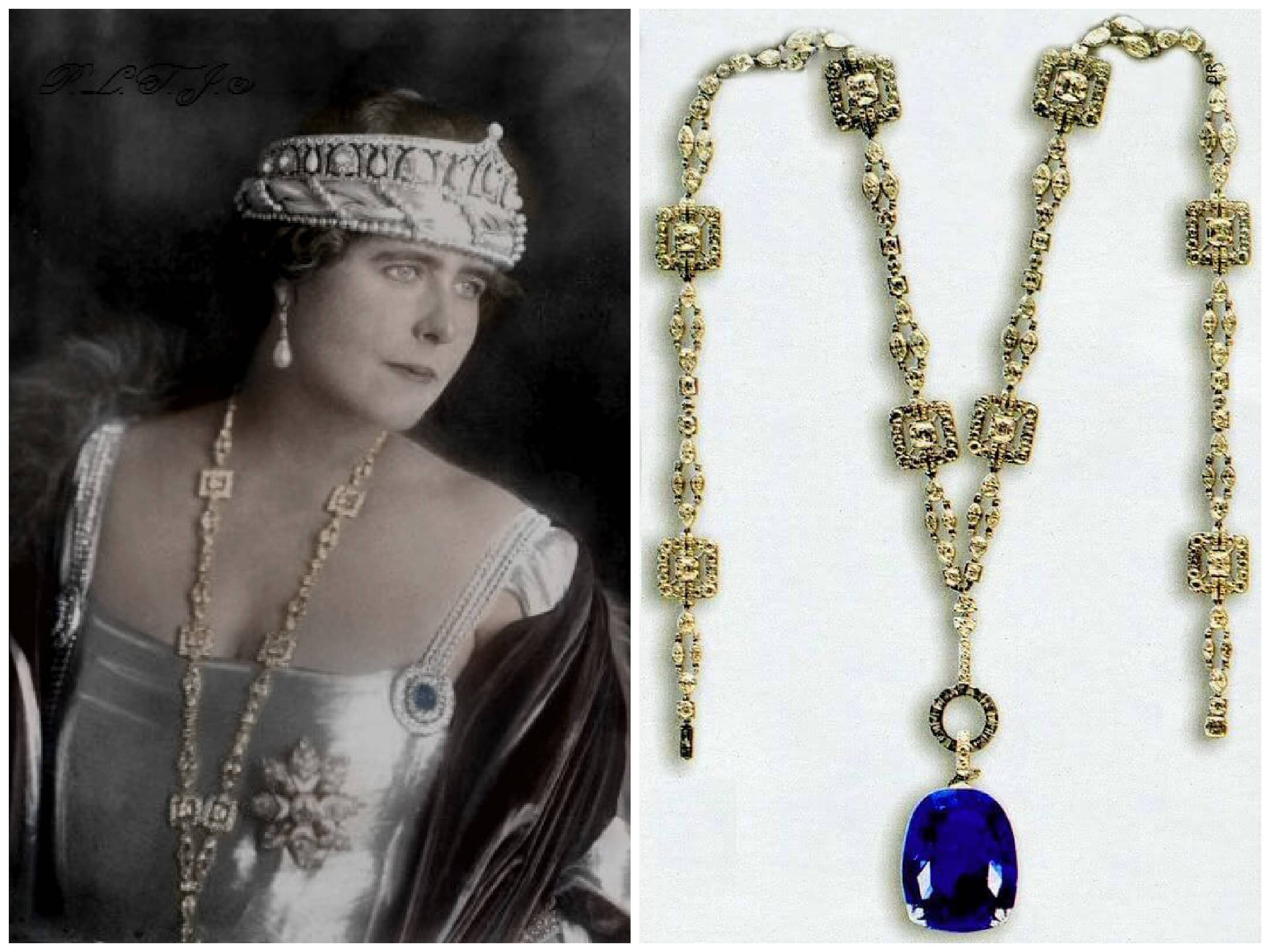 Queen Marie of Romania wearing a Cartier sapphire and diamond sautoir necklace
Photo credit: deviantart.com / royalwatcherblog.com
---
NOTABLE SAUTOIR NECKLACES
These iconic moments make the case for bringing back the sautoir. The ultimate holiday party, New Year's Eve or birthday celebration inspiration.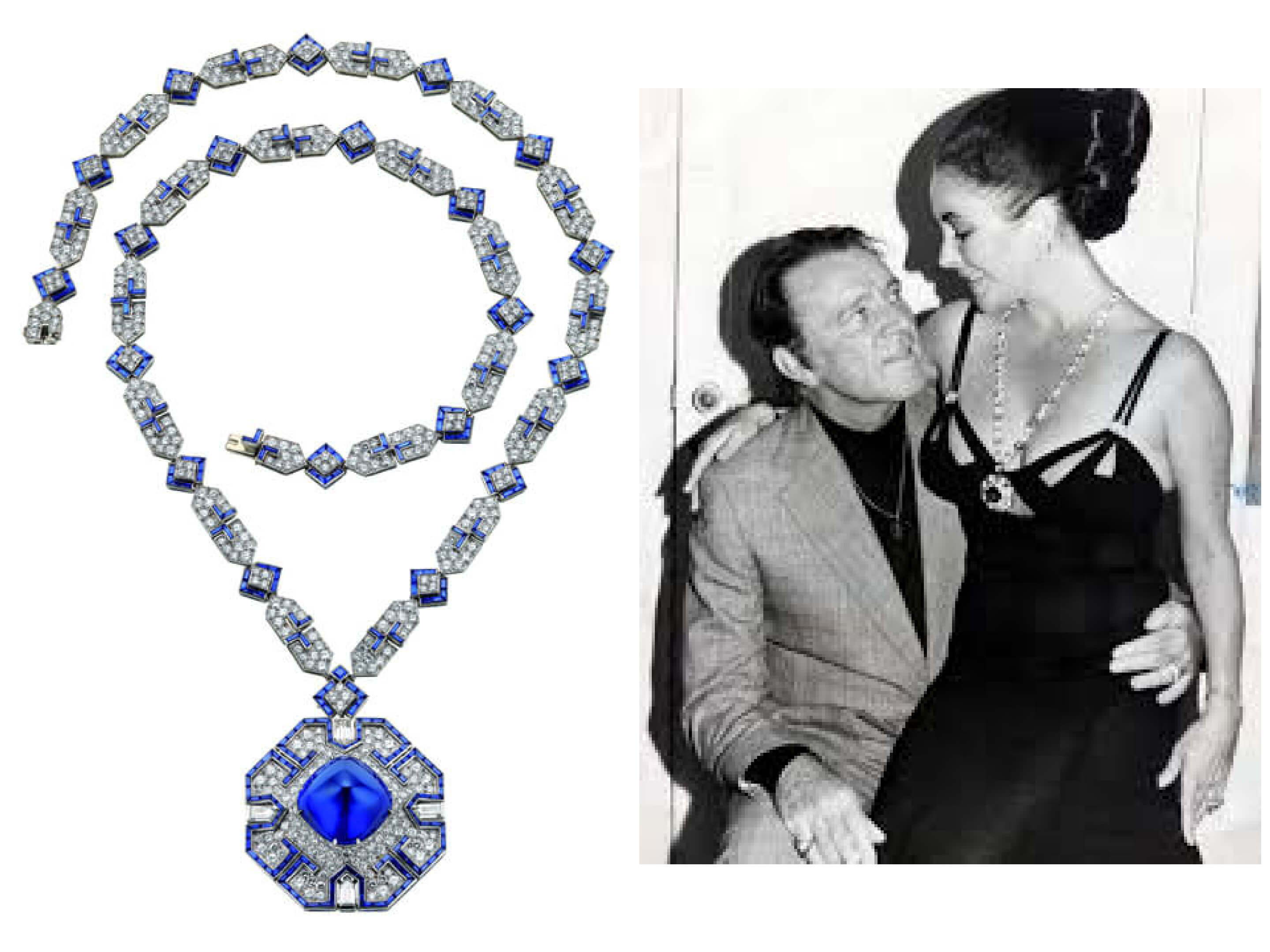 Elizabeth Taylor's sapphire and diamond Bulgari sautoir necklace.
Photo credit: facebook.com/elizabethtaylorarchives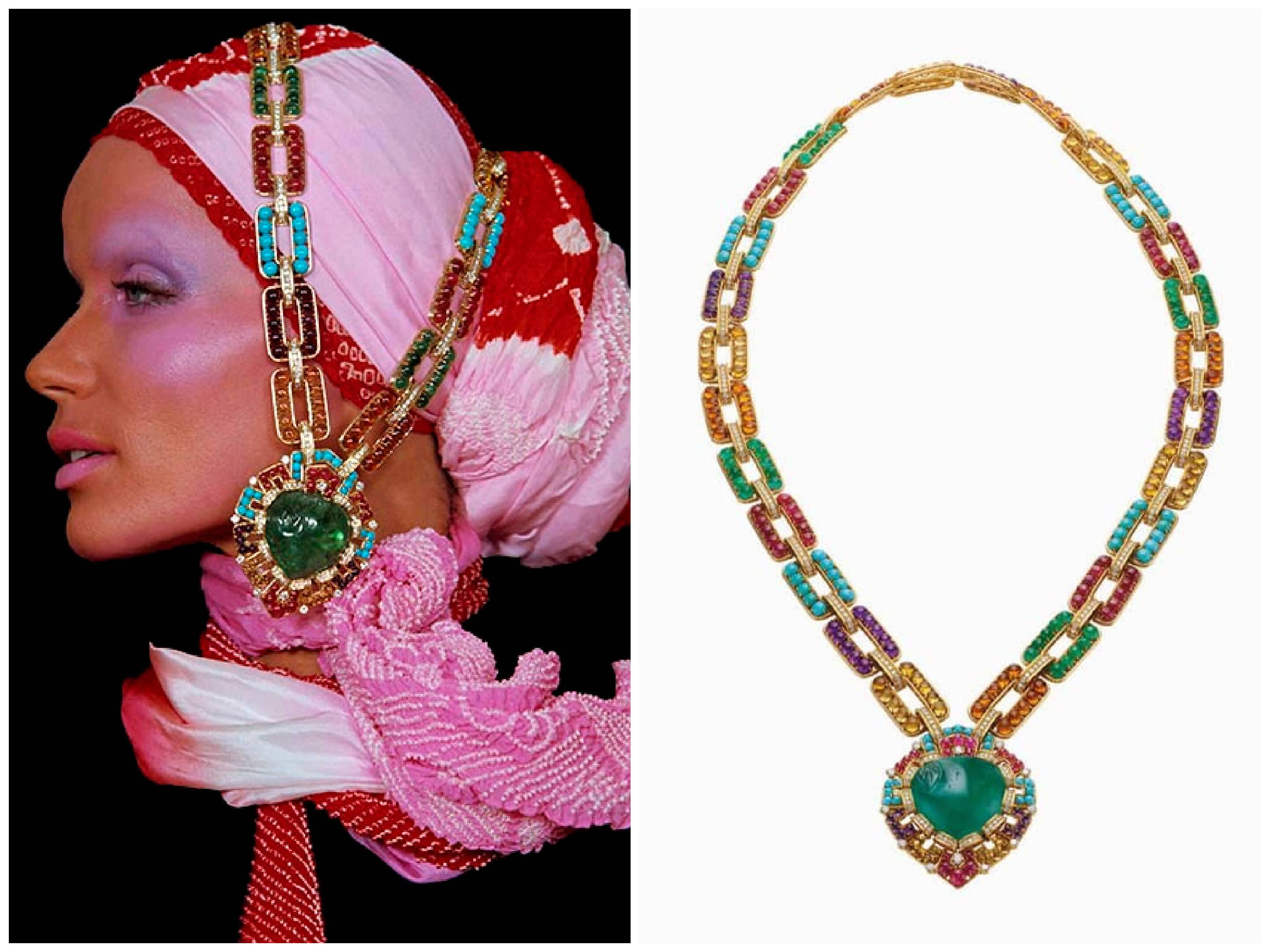 Veruschka for Vogue March 1970 shot by Franco Rubartelli wearing a Bulgari sautoir necklace.
Photo credit: 1stdibs.com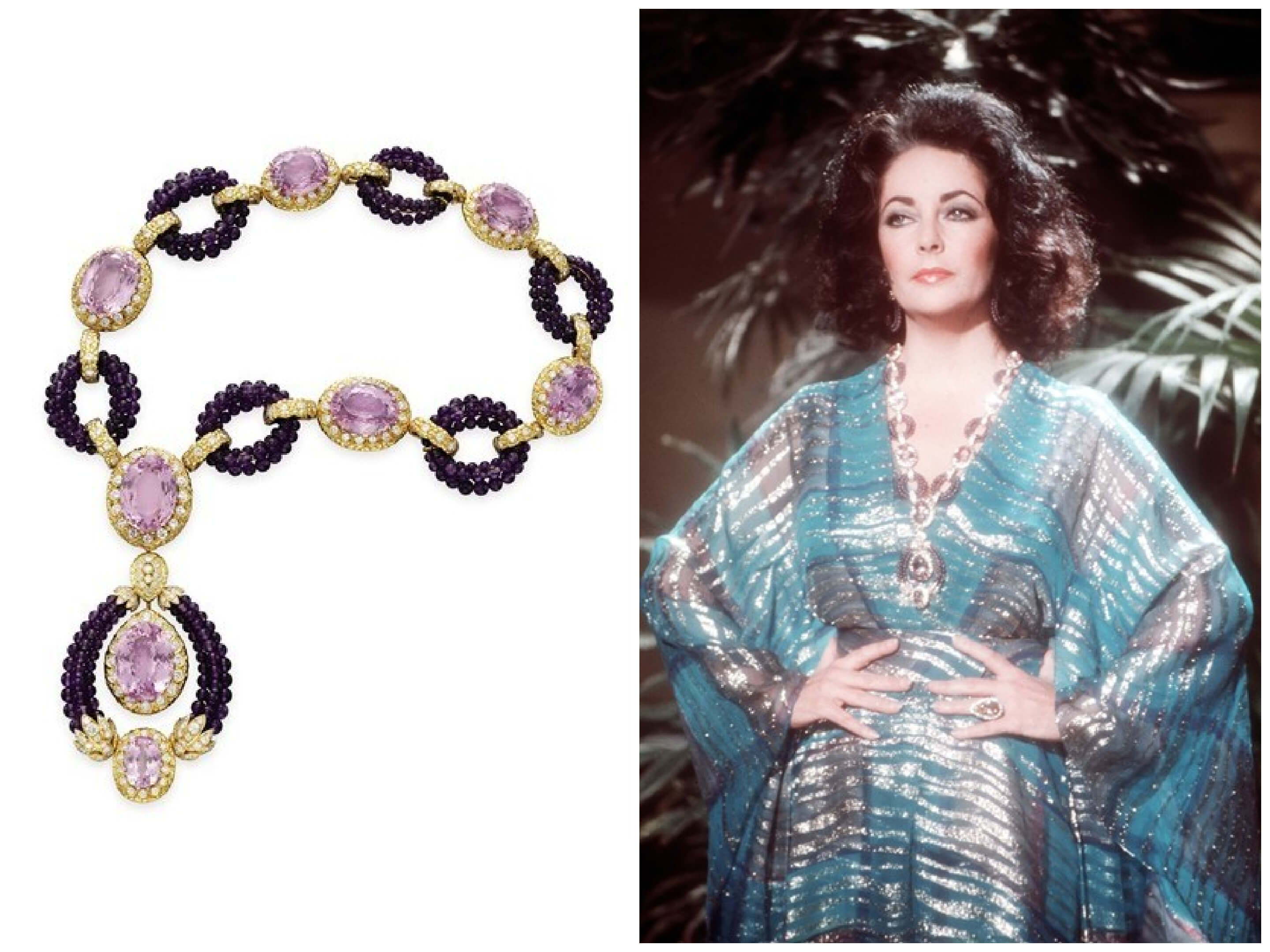 Liz Taylor's Van Cleef sautoir necklace made with amethyst, kunzite, diamonds and gold.
Photo credit: wardrobetrendsfashion.com
---
These major red carpet moments show that the sautoir isn't going anywhere. Jessica Chastain wore Elizabeth Taylor's Bulgari sautoir necklace to the screening of Cleopatra in 2013 in her honor.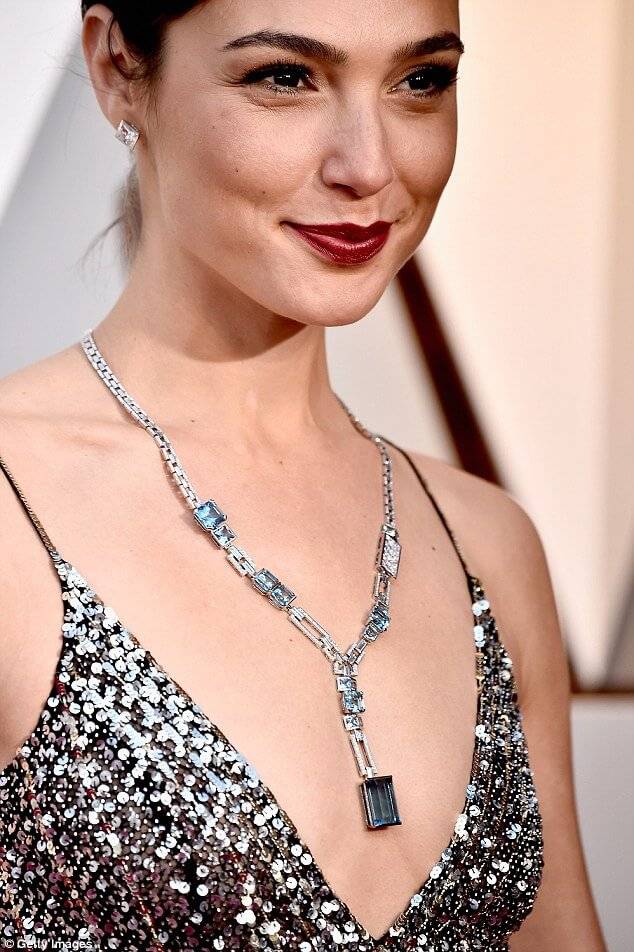 Gal Gadot wearing a Tiffany aquamarine sautoir necklace.
Photo credit: expressdigest.com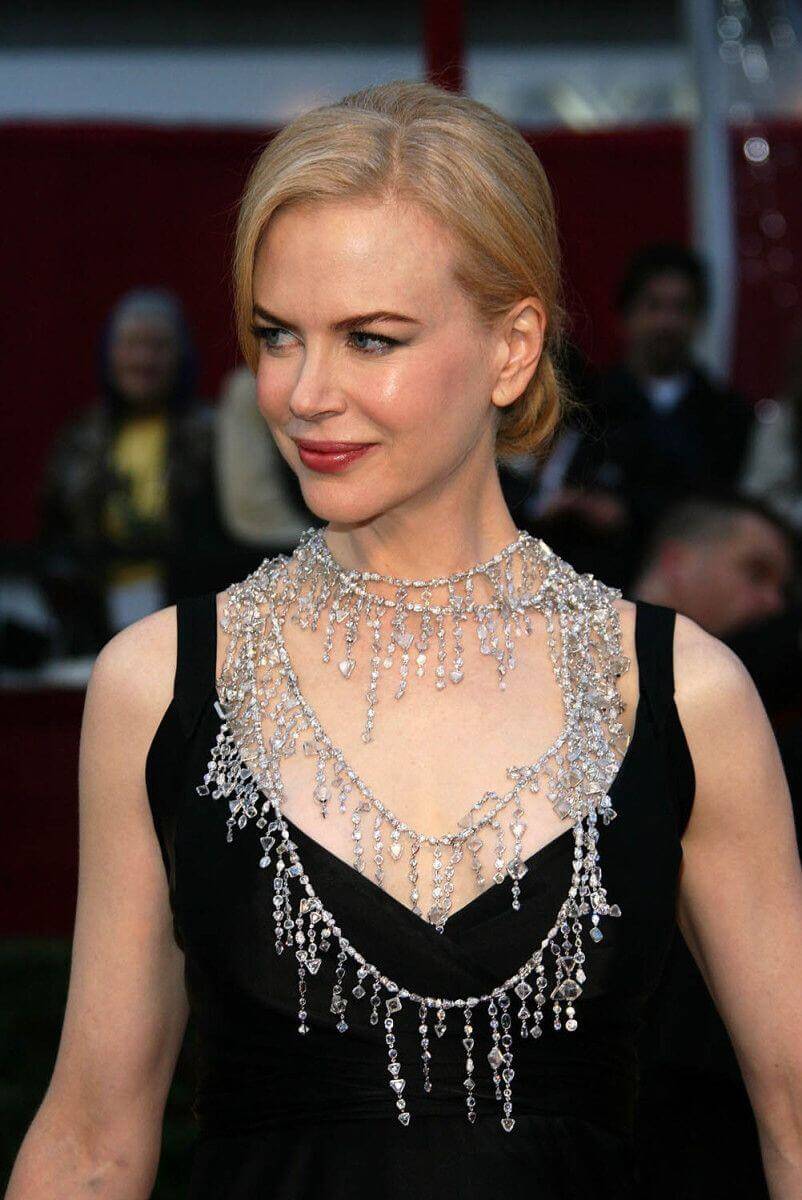 Nicole Kidman wearing a fringed diamond necklace.
Photo credit: pinterest.com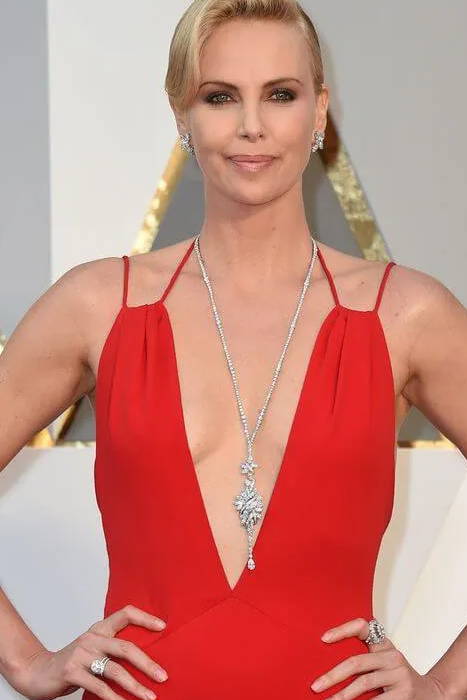 Charlize Theron wearing a long diamond sautoir necklace.
Photo credit: glamour.com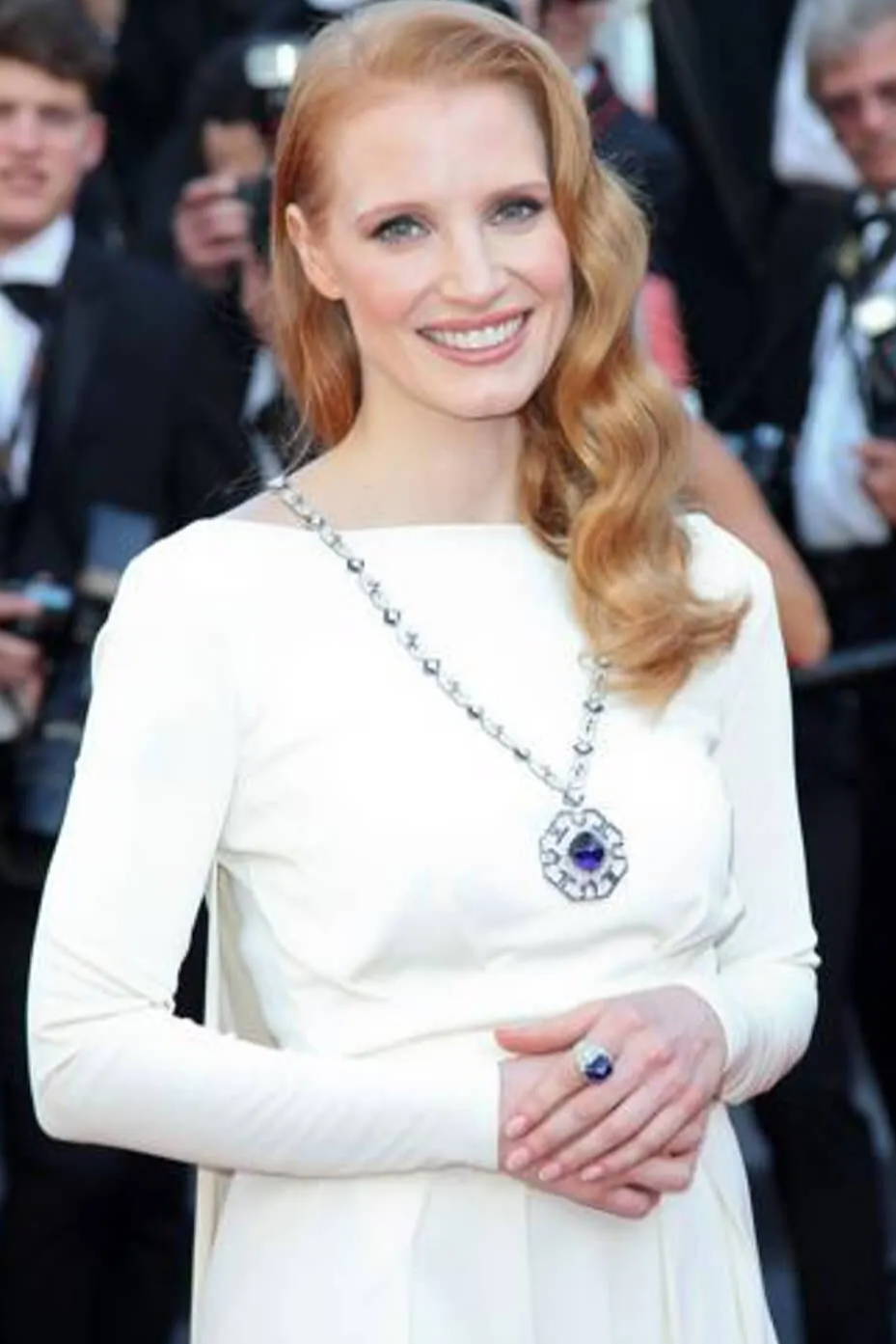 Jessica Chastain wearing Liz Taylor's Bulgari sautoir necklace.
Photo credit: palmbeachjewelry.com
---
While the traditional sautoir necklace has a regal presence, modern trendsetters have been making the sautoir entirely new and are giving it their own unique style. From Rihanna's headline worthy bump jewelry to more delicate diamond versions, the sautoir necklace can be styled in so many unique ways.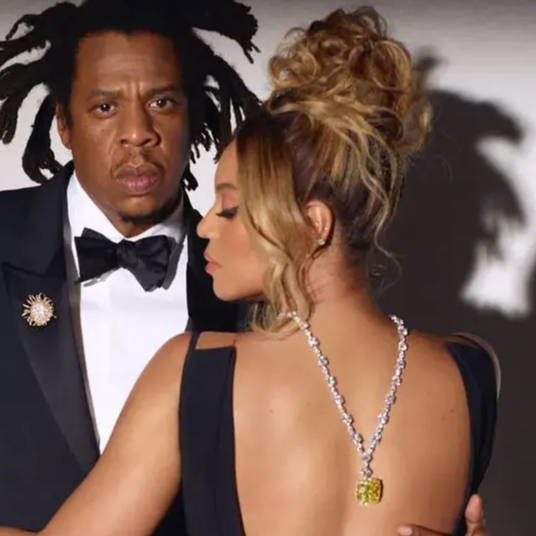 Beyonce wearing a Tiffany yellow diamond sautoir necklace.
Photo credit: Instagram @beyonce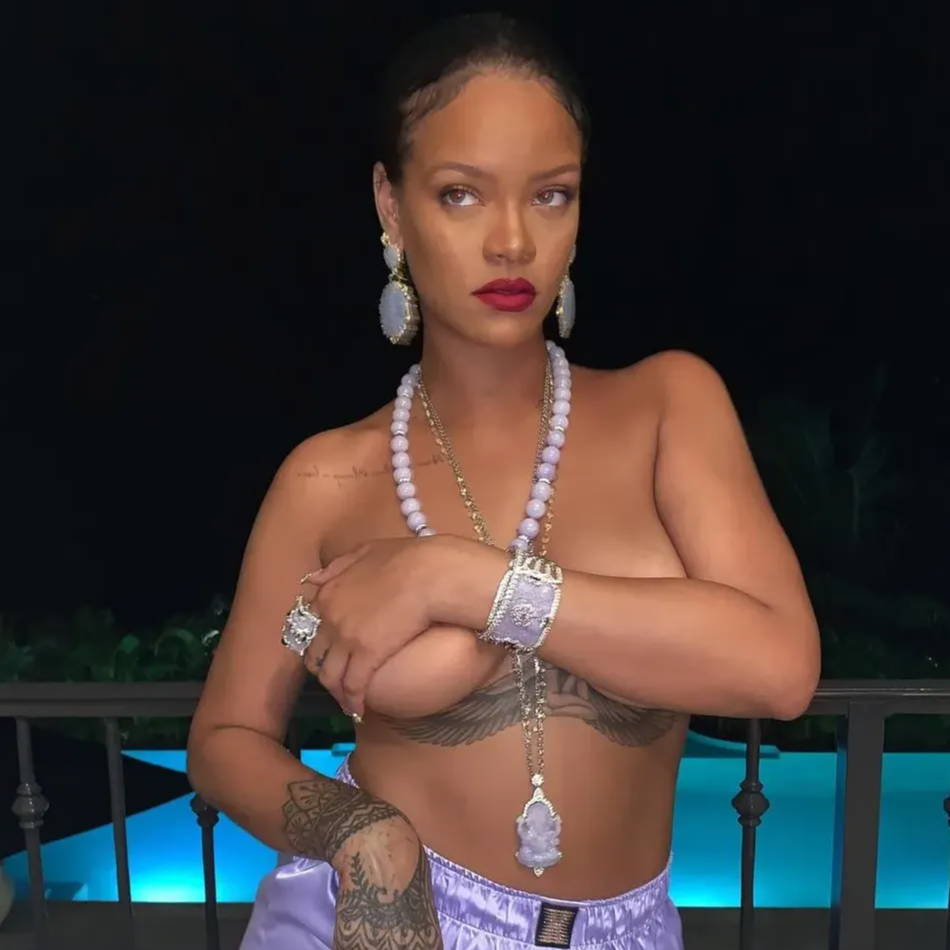 Rihanna wearing a long beaded sautoir necklace with a dangling pendant.
Photo credit: Instagram @badgalriri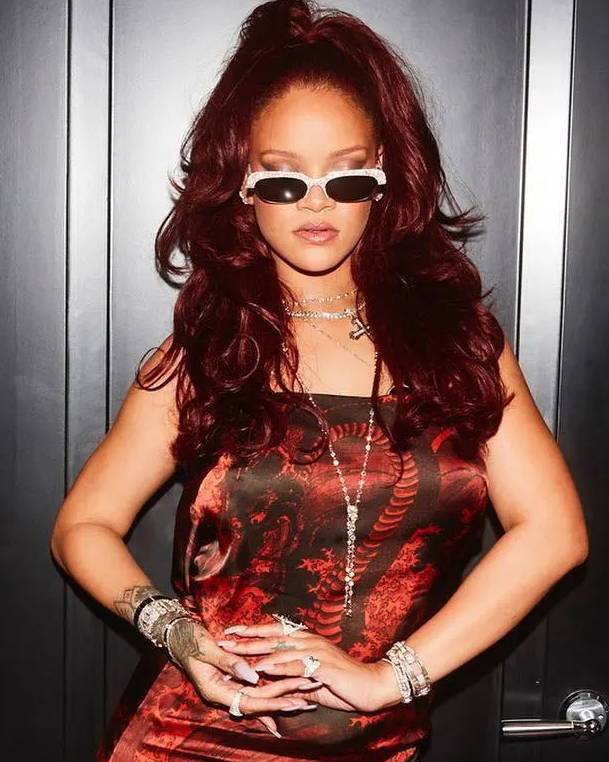 Rihanna wearing a long diamond pendant necklace.
Photo credit: Instagram @badgalriri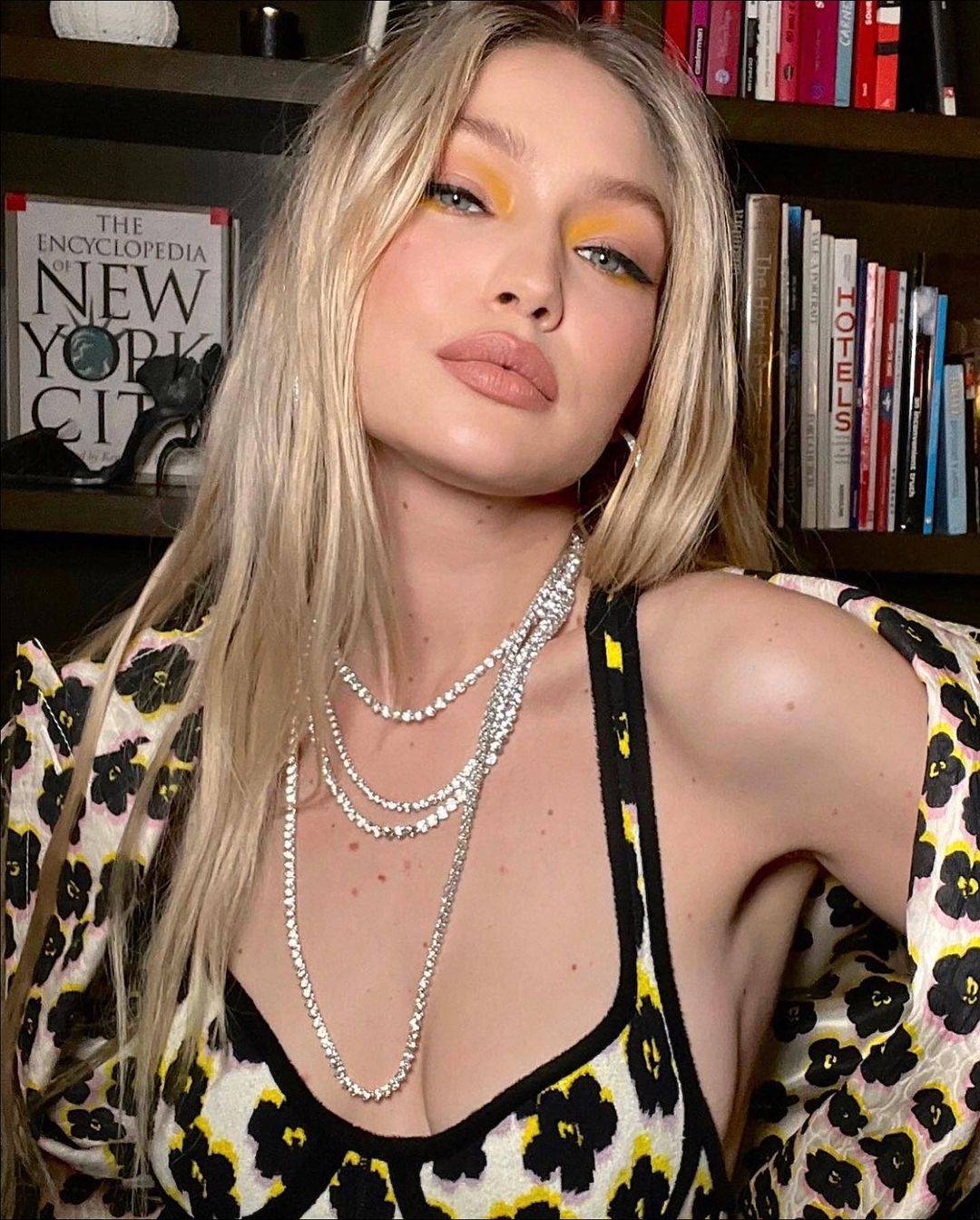 Gigi Hadid wearing layers of diamond tennis necklaces.
Photo credit: Instagram @gigihadid
---
A CUSTOM SAUTOIR NECKLACE DESIGN STORY
This custom sautoir necklace was designed as a very special anniversary gift with the help of our client's children. They shared shapes with us that represented their mom and we incorporated these into the design to add the sweetest personal touch in the form of a custom pendant. The sapphire heart is for love, the triangle is for "rules" and the confetti pavé is for fun.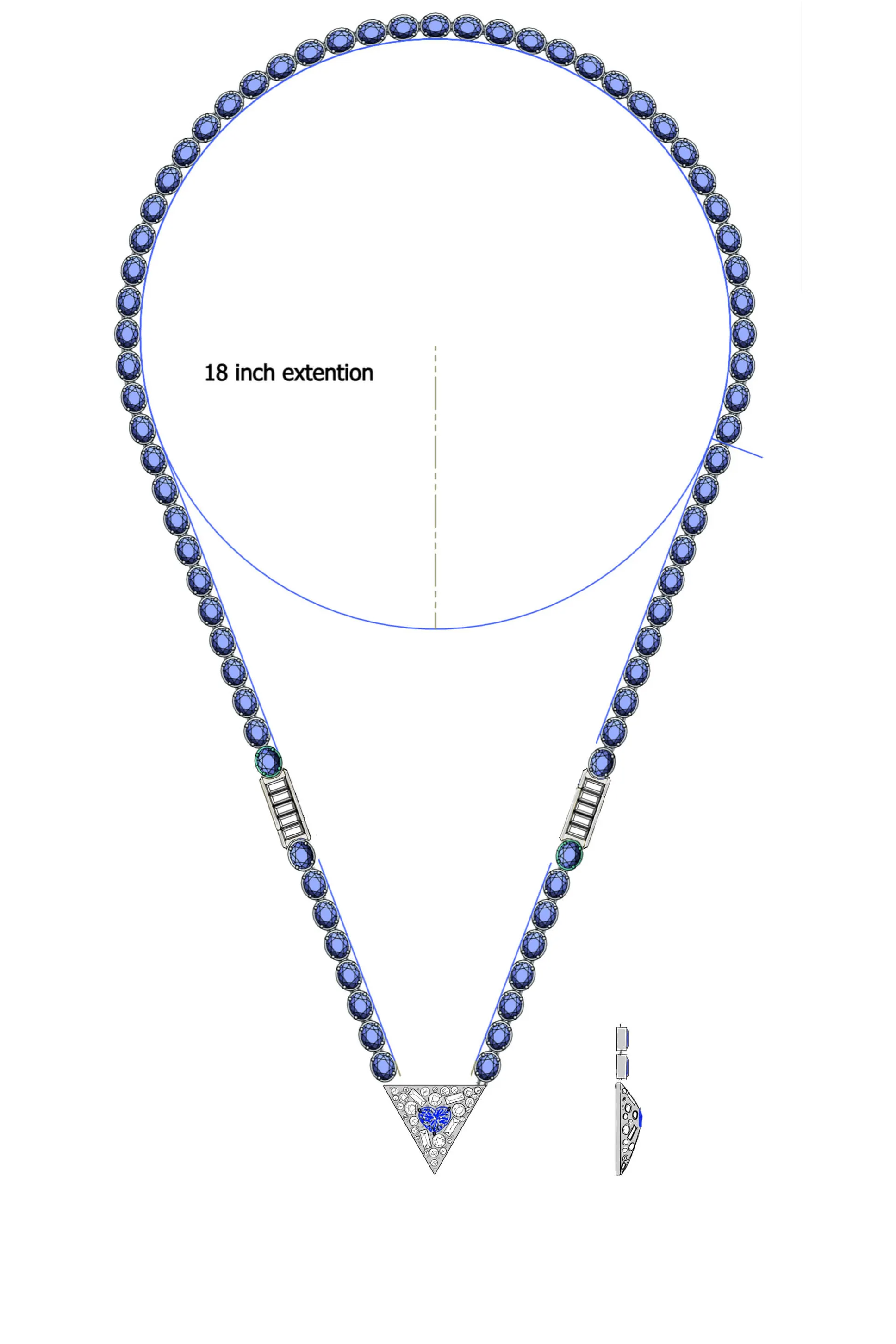 The finished piece is able to be worn as a more traditional tennis style necklace or with an attachment that adds the sautoir extension element and triangular custom pendant. Baguette diamonds on the clasp add an extra luxe element and enhance the thirty plus carats of sapphires used to complete this piece. We love the element of color, versatility and personal symbolism crafted into this design - a truly special piece that tells an even more beautiful story.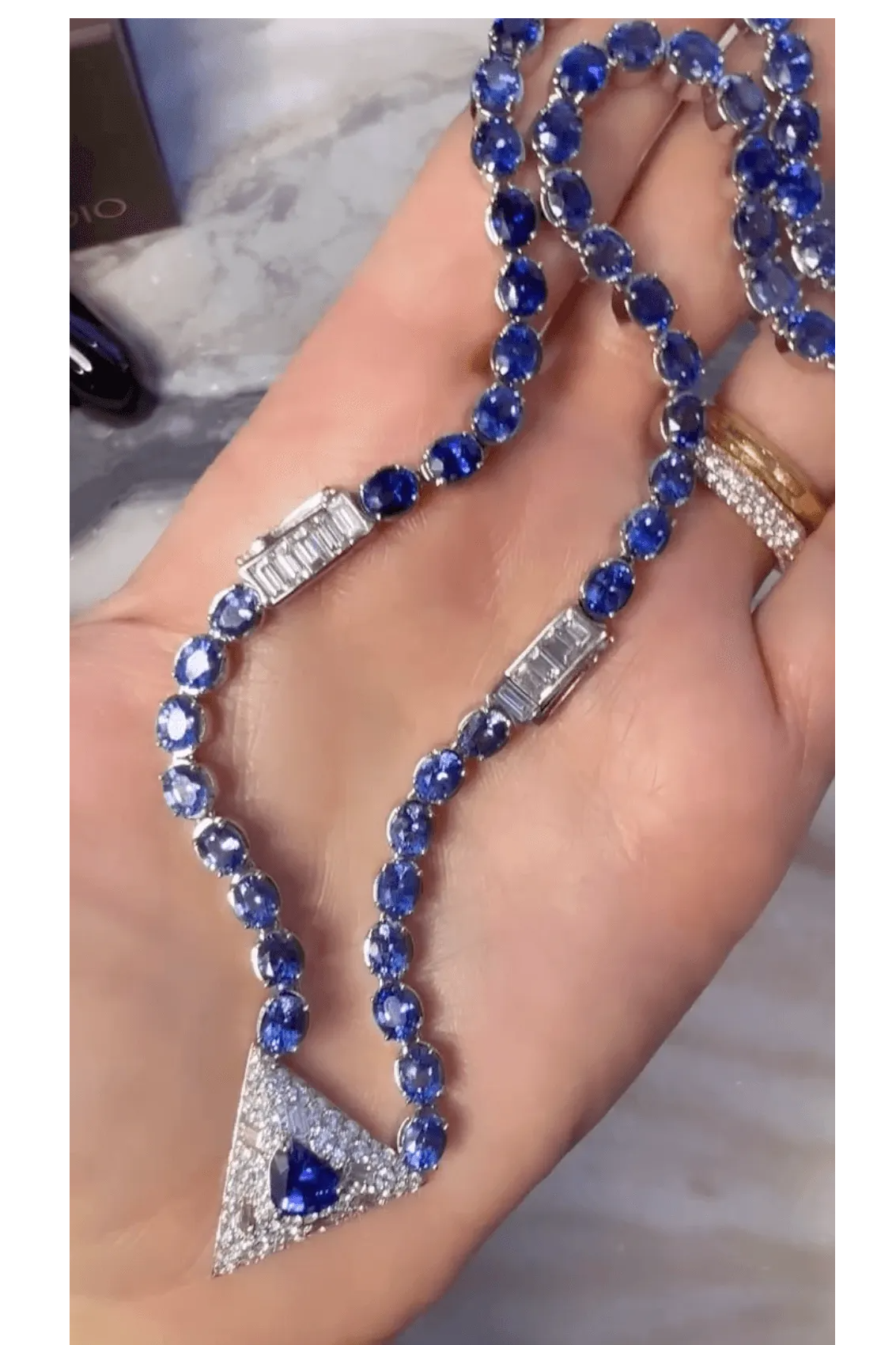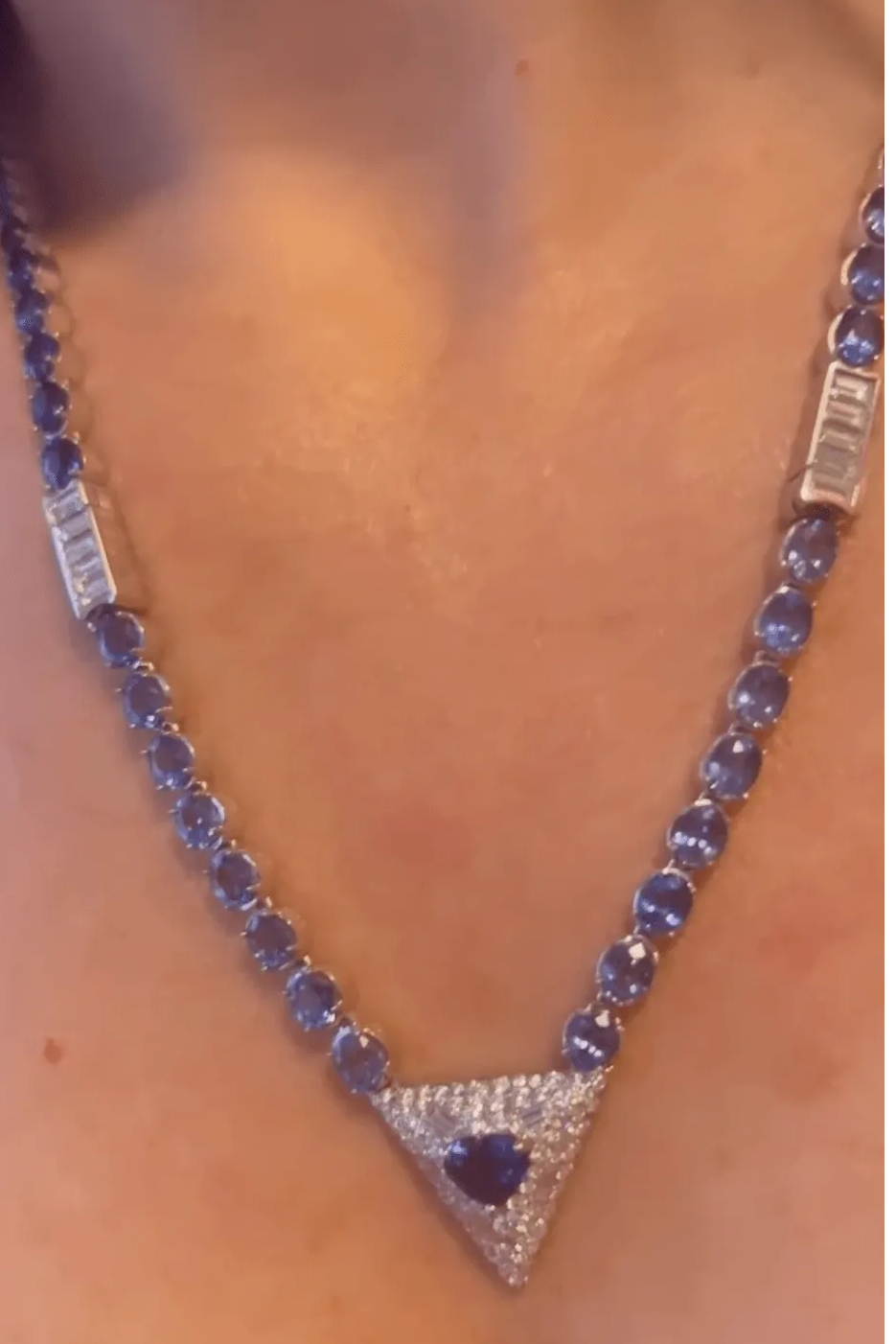 The finished necklace is an absolutely stunning deep blue sapphire sautoir with a modern edge and romantic design details.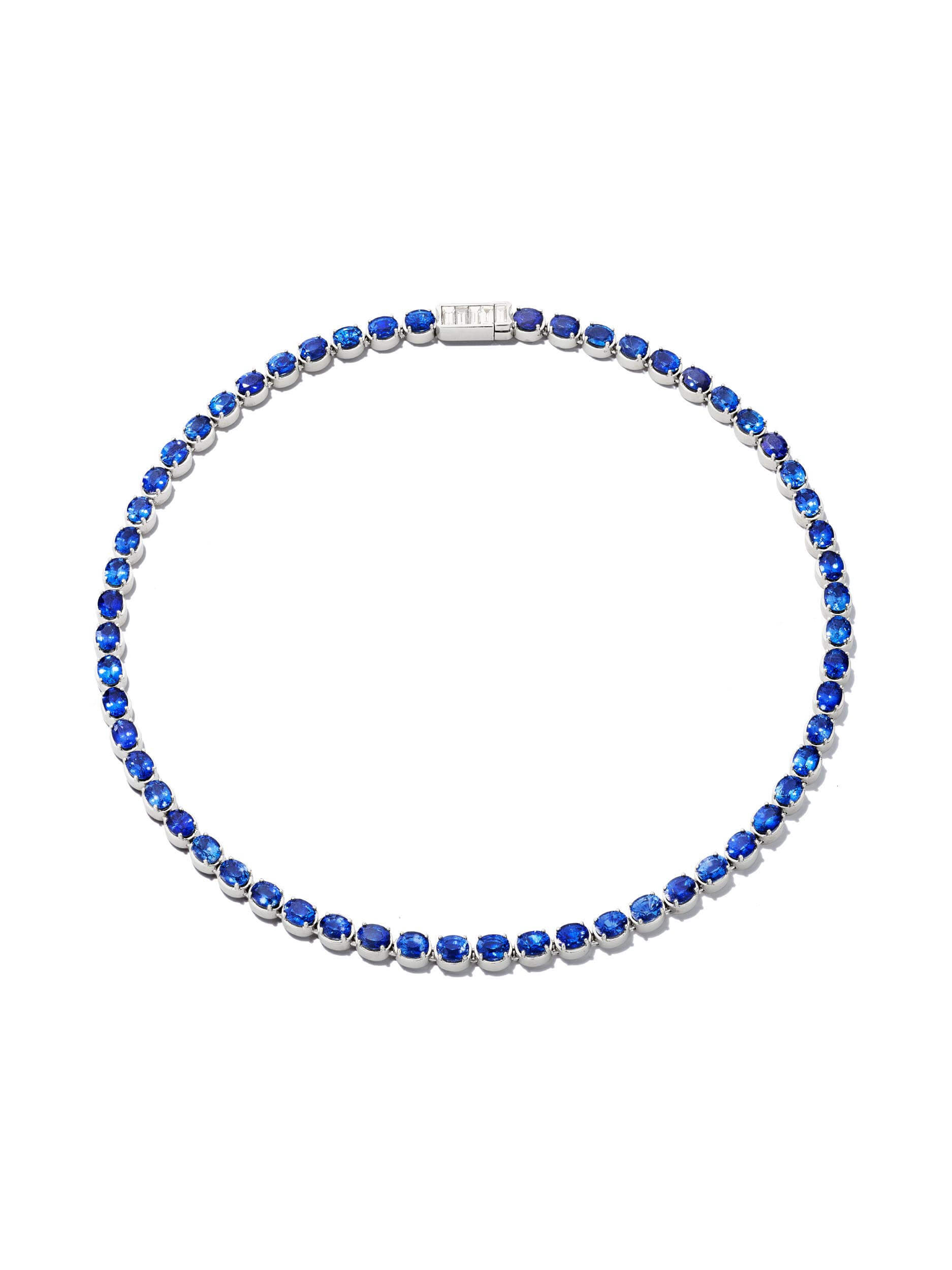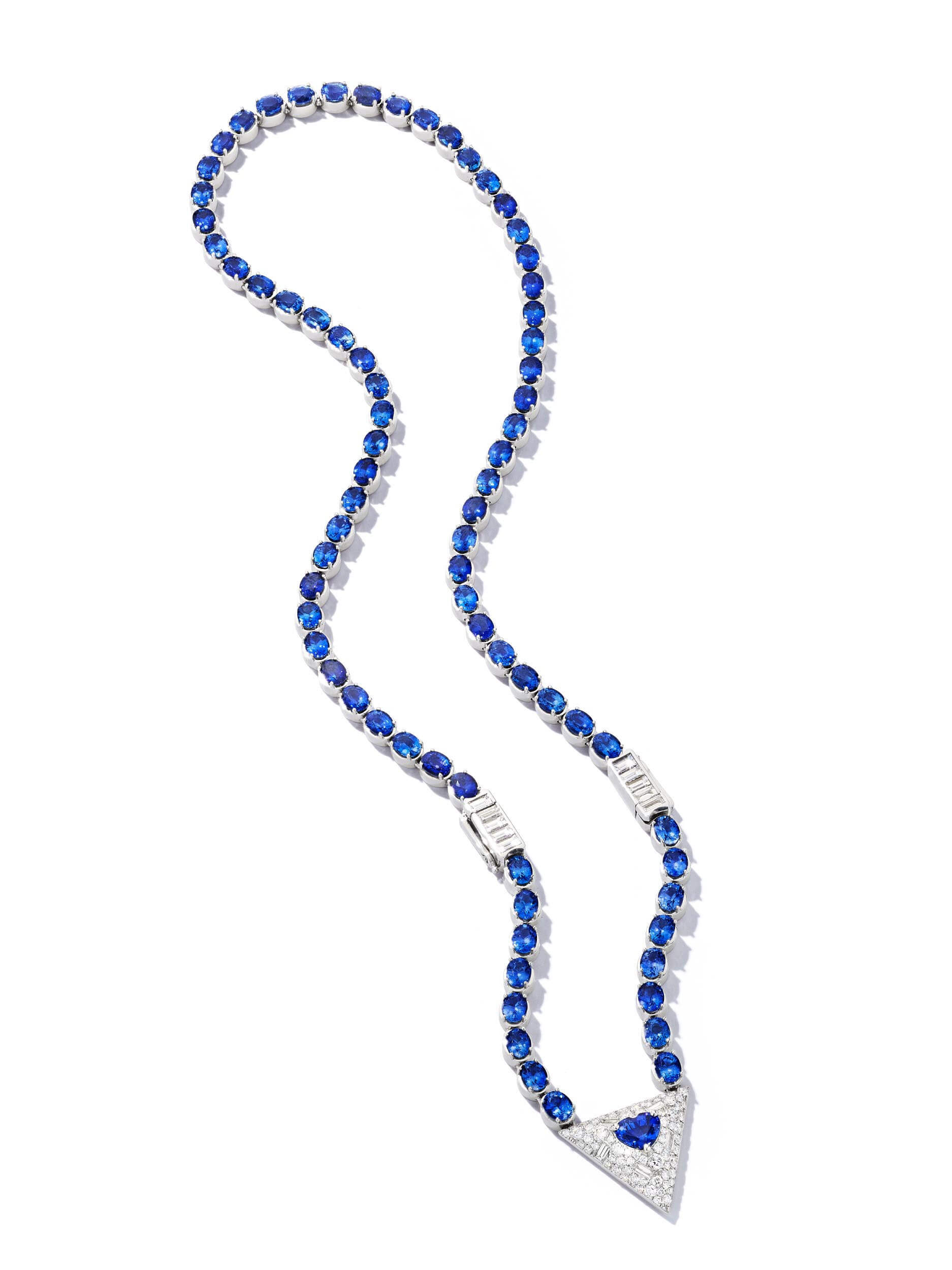 ---
DISCOVER SAUTOIR NECKLACE DEIGNS FOR COMMISSION
DISCOVER MORE NECKLACES TO ADD TO YOUR COLLECTION
---
Contact us to inquire about any of the sautoir necklaces shown here, or to begin the custom commission process.