Posted by Lindsey Scoggins Studio on Jun 10th 2021
SPOTLIGHT ON... THE SUMMER JEWELRY EDIT

BY LINDSEY SCOGGINS STUDIO


Shop a few of the jewels that we'll be wearing all summer long. These colorful gemstone heavy designs will take you everywhere - from the long overdue summer wedding celebration, to those vacations that were postponed by a year, or just to an afternoon happy hour (we're so happy to be getting back to a more exciting social calendar). Our favorites include gemstone earrings incorporating pave diamonds, turquoise, garnet and malachite, along with shaded sapphire necklaces and bracelets that you'll never want to take off. While these pieces are perfect for summer, we're also sure that you'll be wearing this beautiful jewelry all year long. Scroll down to discover the jewelry favorites that we'll be wearing on repeat all summer long and contact us to commission you own one of a kind piece.
A spectrum of multicolored radiant cut sapphires form this modern tennis bracelet. Available for commission as shown or in a variety of gemstones or diamonds. We love the subtle rainbow effect that this bracelet has. It looks great paired with a complementary full diamond version, a charm bracelet or our signature collection of Oath cuffs in any style.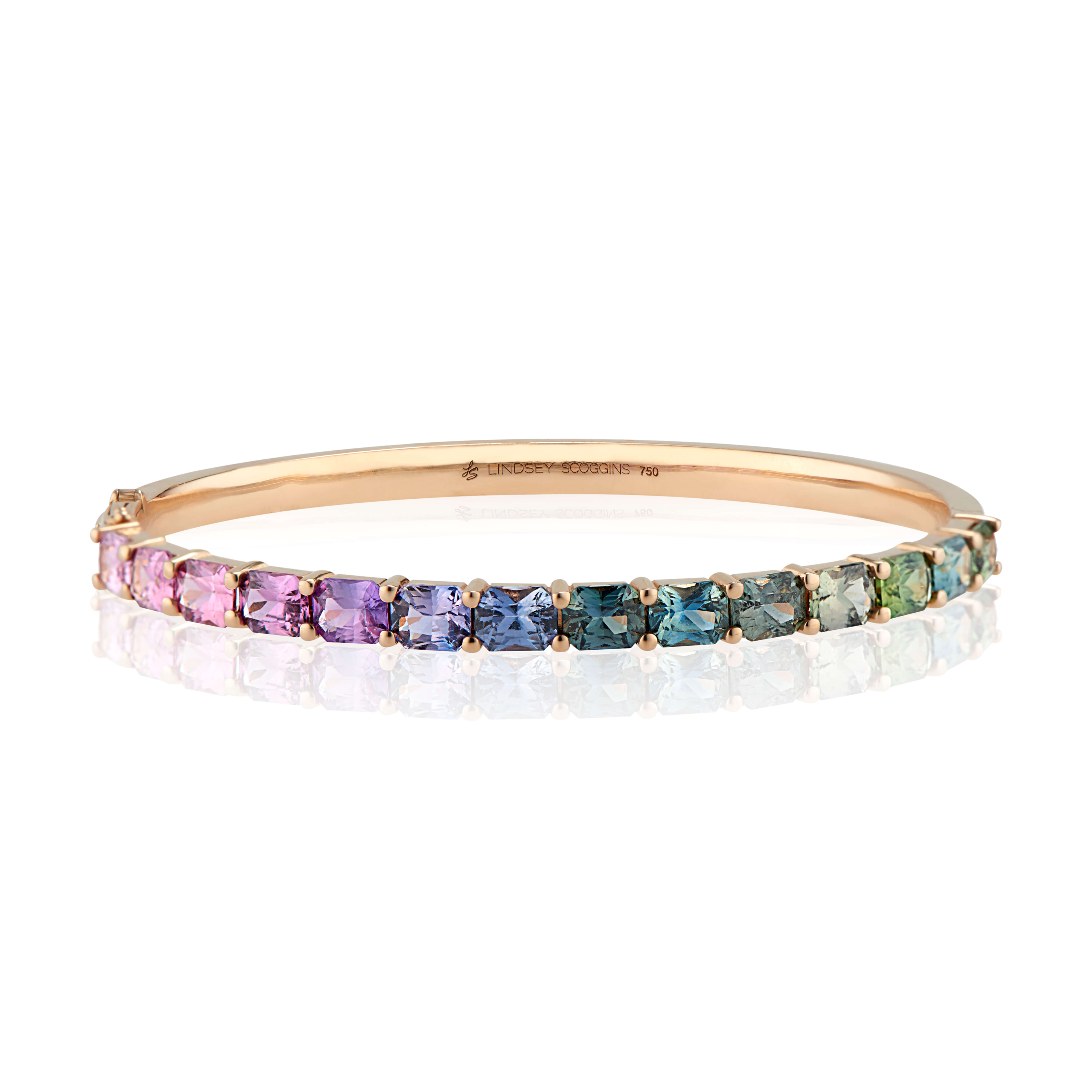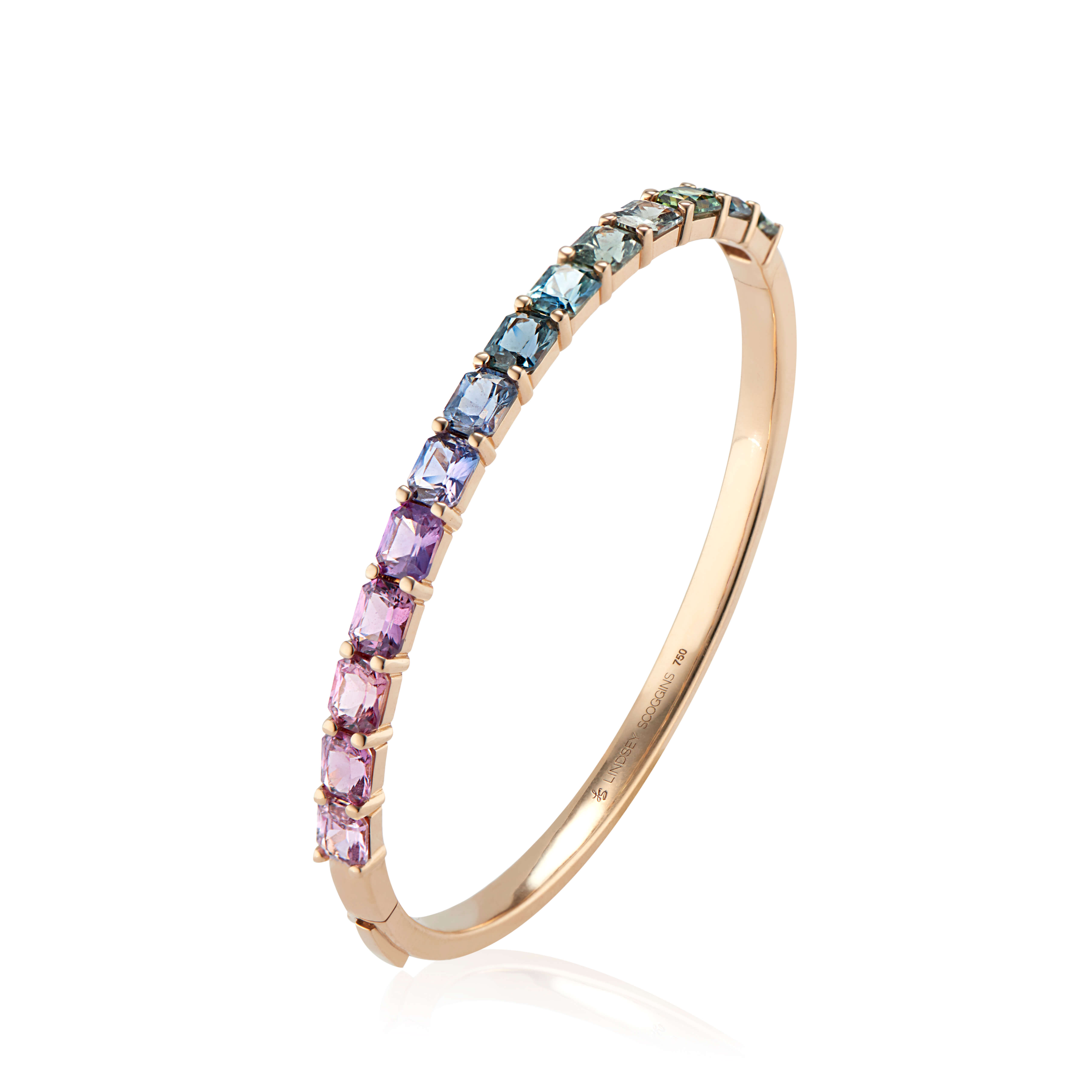 TURQUOISE & GARNET EARRINGS
Nothing says summer like the stunning and distinctive shade of turquoise that matches the crystal clear blue waters and skies that you'll hopefully be enjoying all summer long. These Sleeping Beauty turquoise and rhodolite garnets are set in 18 karat rose gold and accented with pave diamonds. These are the ultimate summer earrings that are also surprisingly light weight so you can wear them all day without being distracted by anything other than their stunning appearance.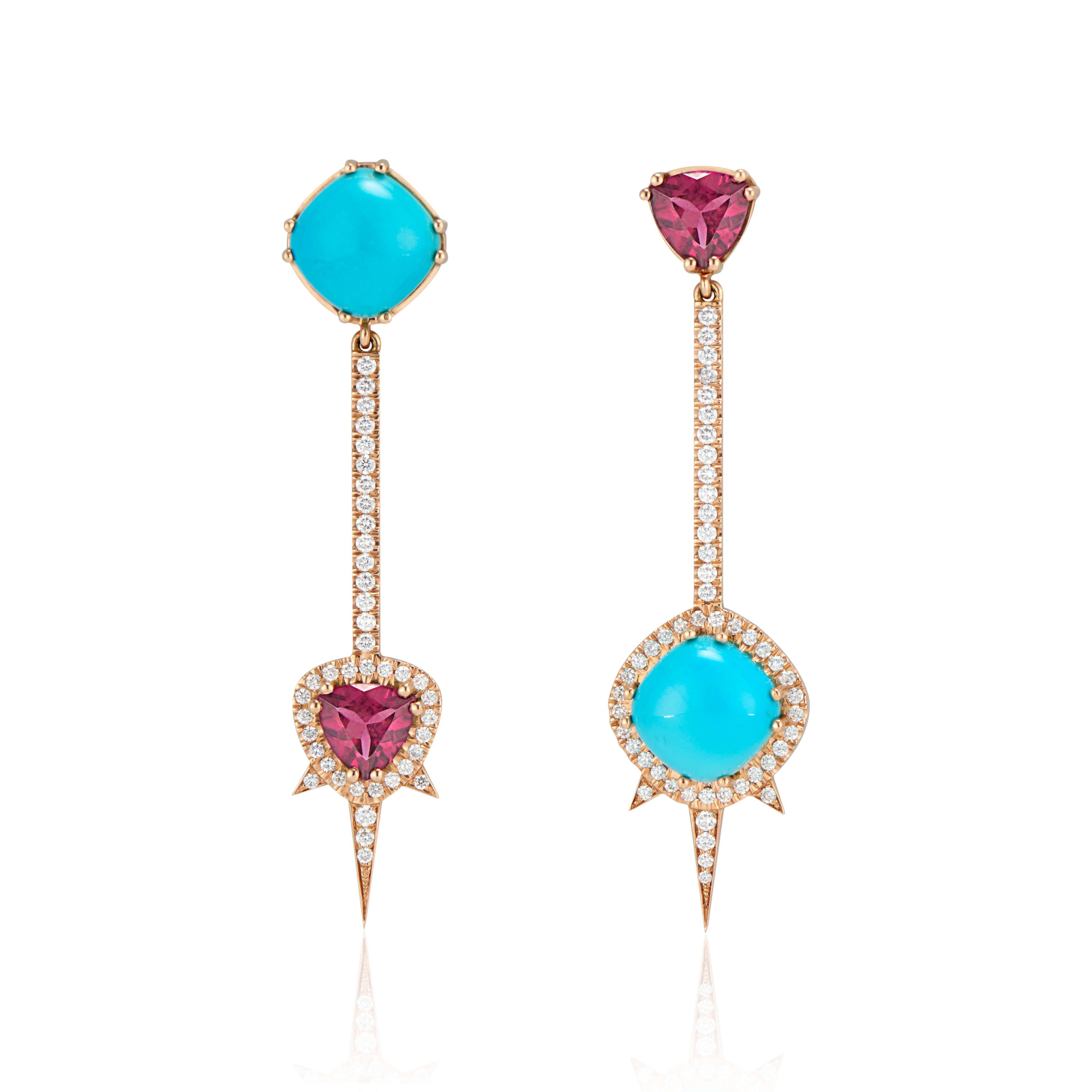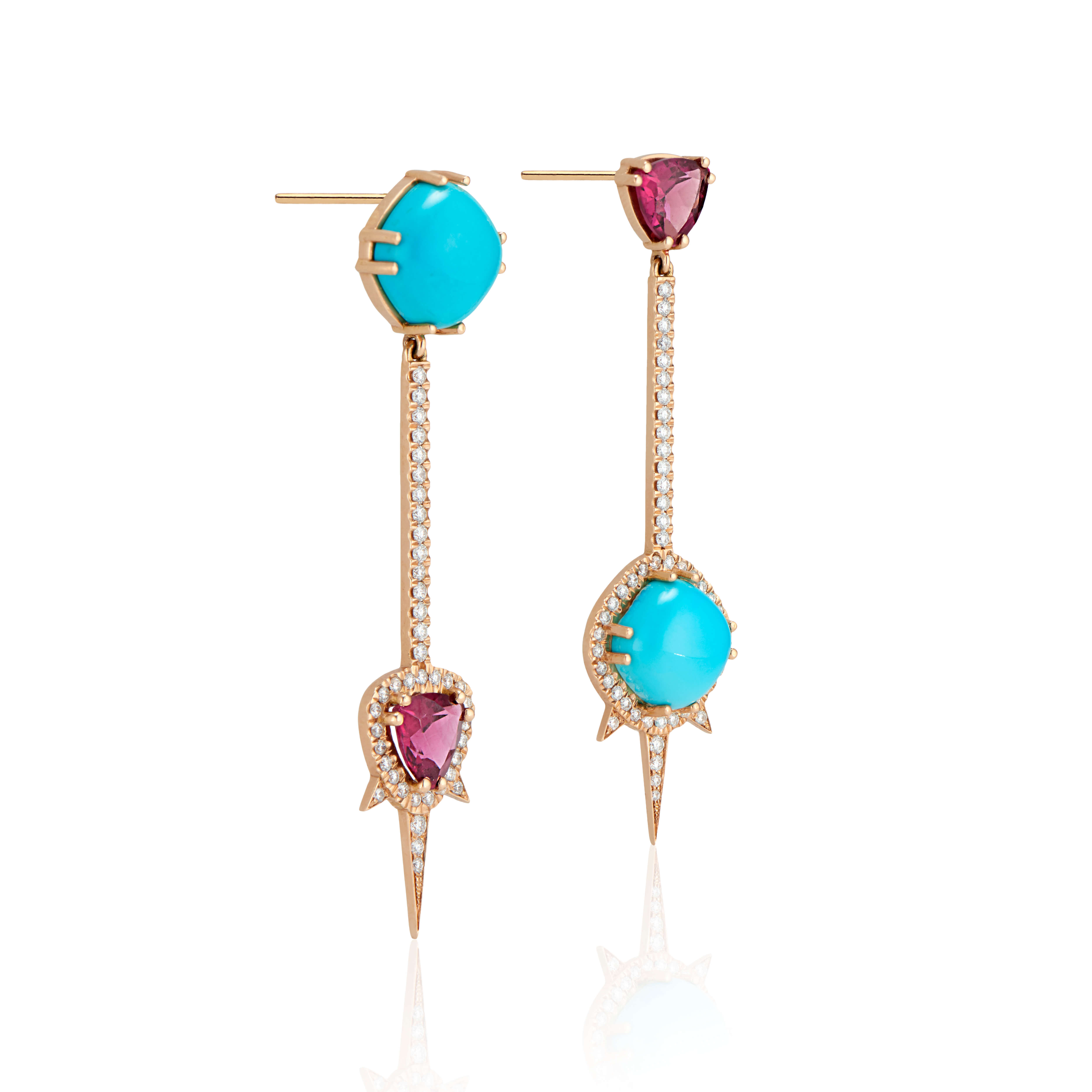 With nine carats of ombre sapphires set in 18 karat rose gold, this is one major necklace. Available for purchase as is or for commission with any gemstones or diamonds of your choice. We love the idea of this necklace being made with diamonds in varying shapes. This necklace makes a statement yet is able to be dressed up or down for any occasion. Layer with a chain link necklace and a special medallion.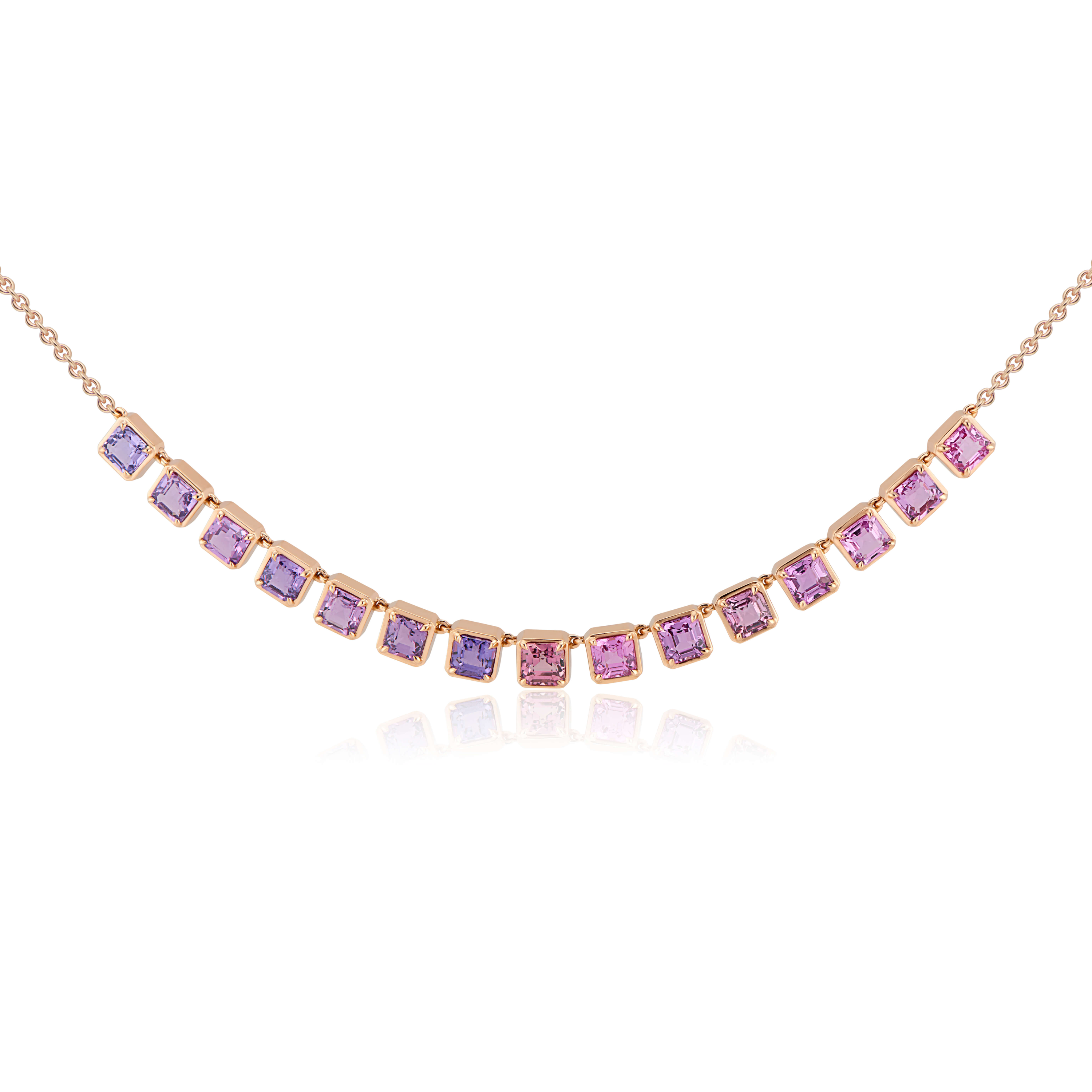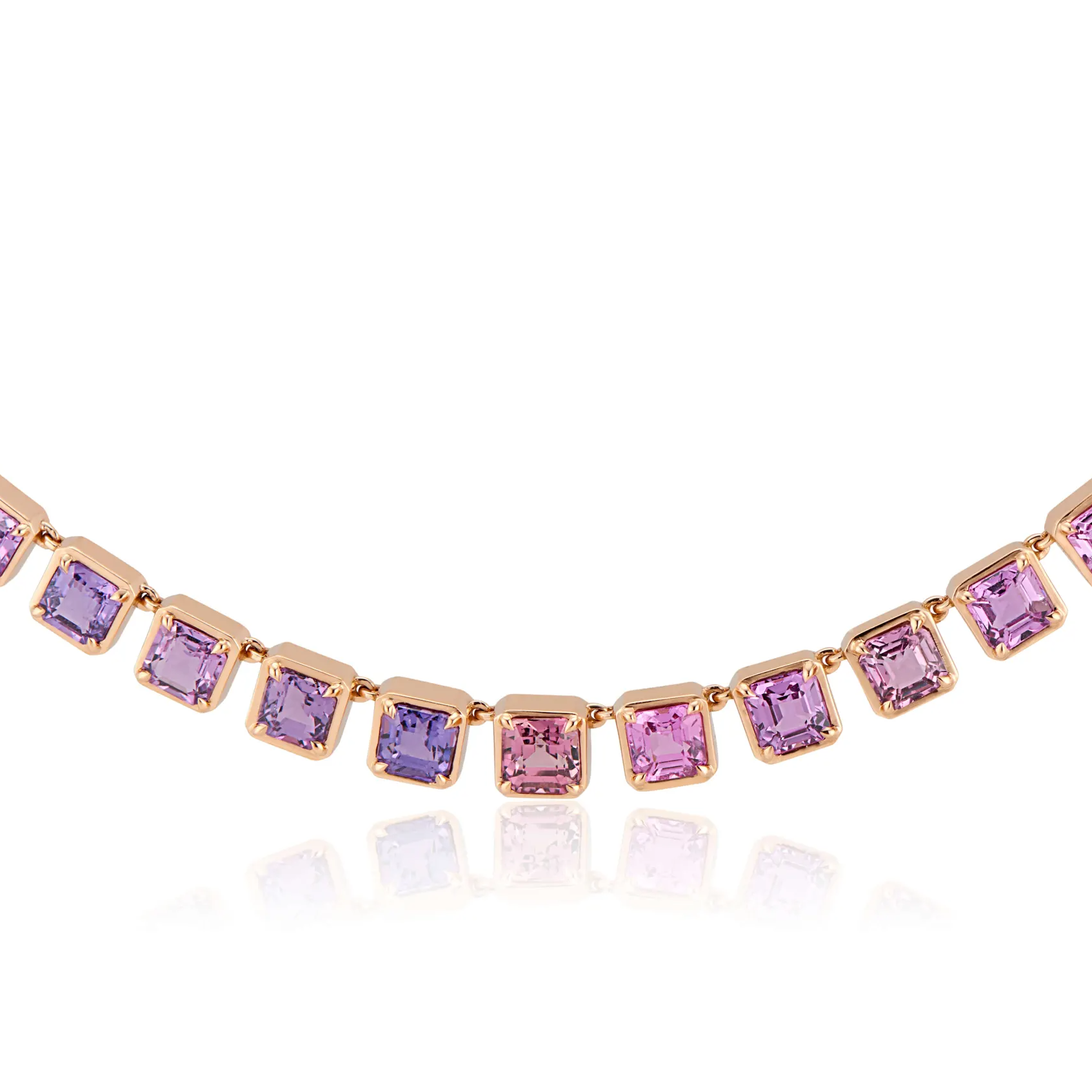 This one of a kind pair of malachite and pave diamond earrings set in 18 karat yellow gold are versatile enough to be worn day or night just about anywhere. The pave diamond accents highlight the malachite and reflect off of the polished gold. The delicate line of gold and diamonds connecting the two malachite stones is a beautiful addition that will be sure to shine and catch the light from every angle.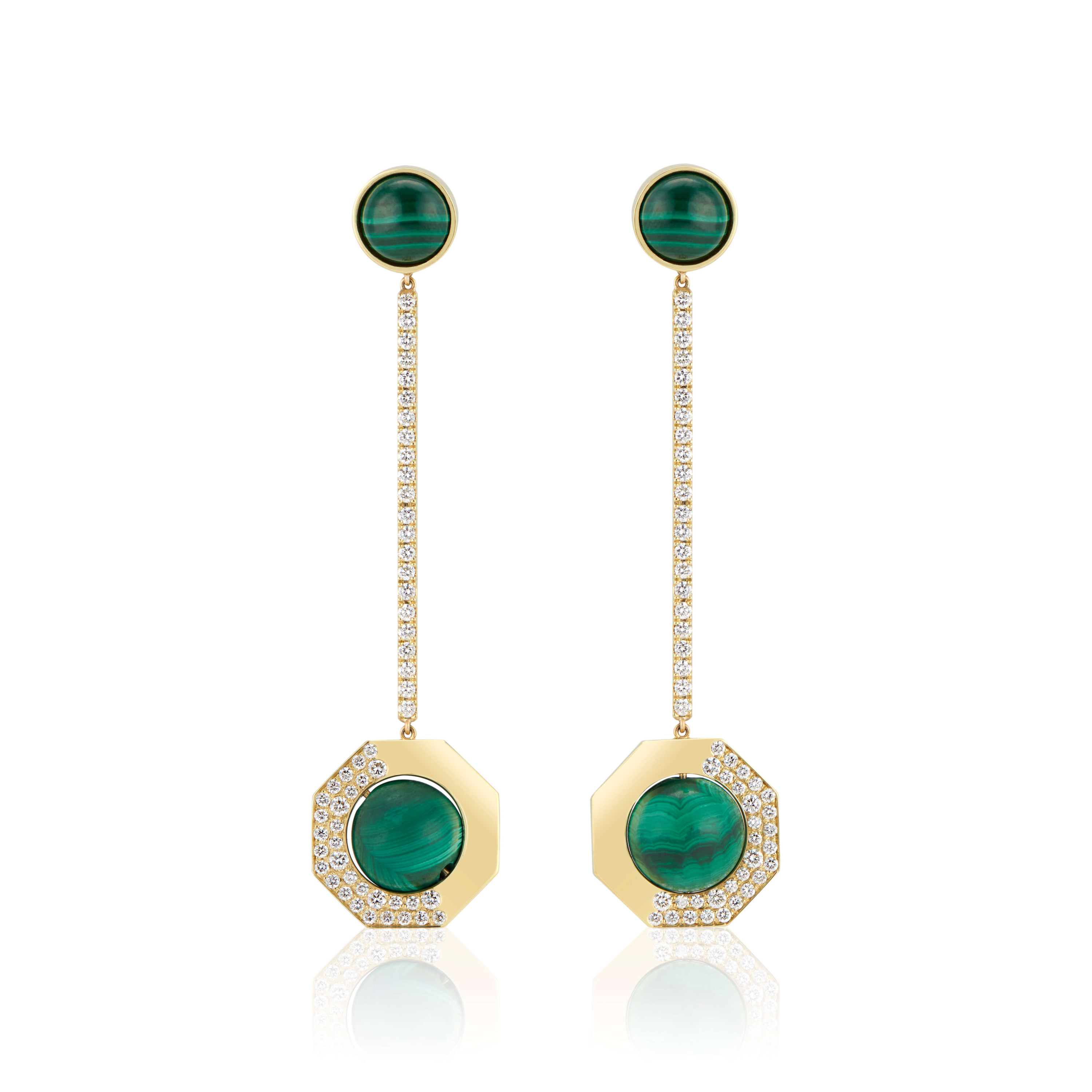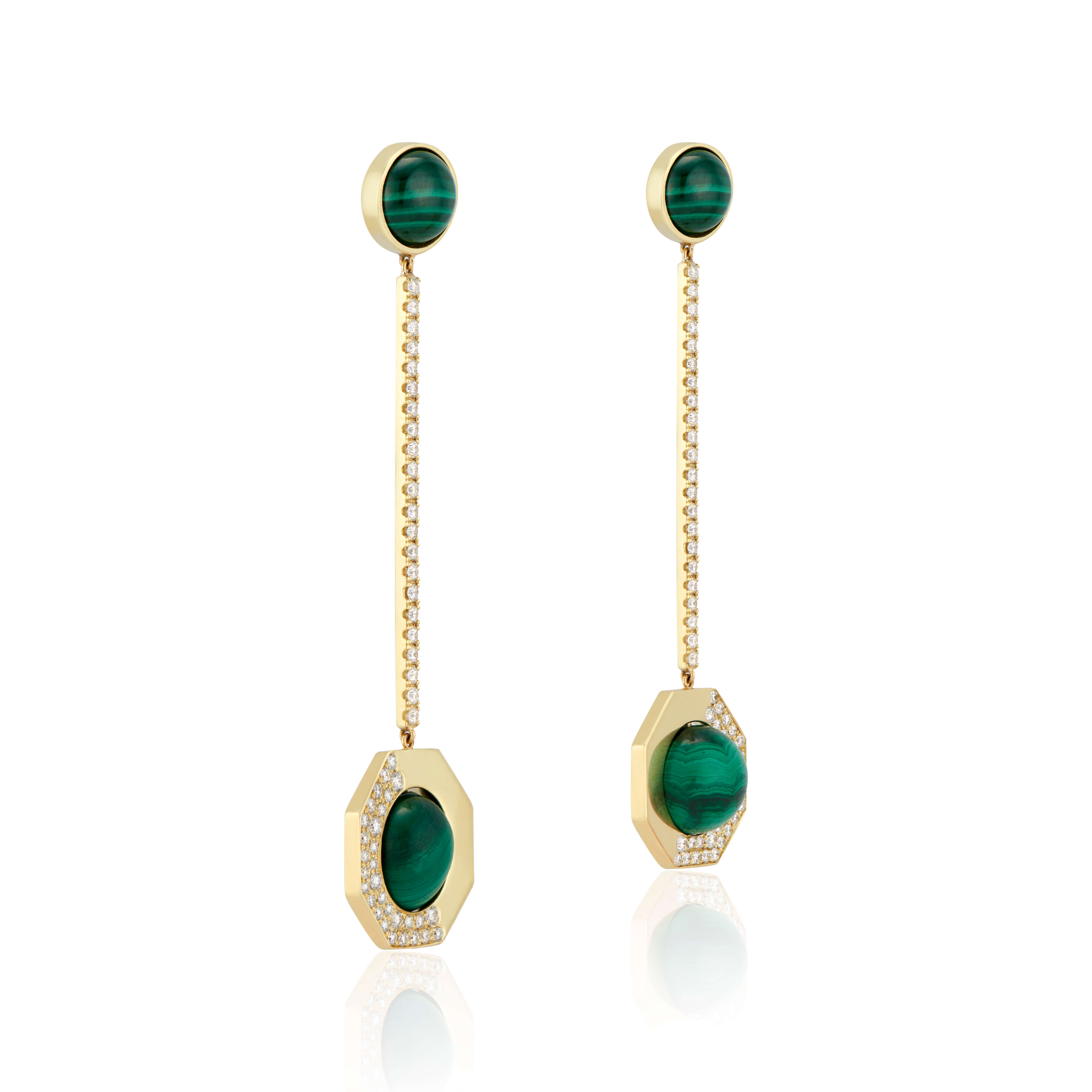 ENAMEL MEGA CAPSULE CHAIN LINK
A sleek upgrade to the charm bracelet of your youth, this bracelet uses a mix of enamel and engraved stripes to brighten up your wrist and add a playful touch. Made with delicate bands of enamel in turquoise, royal blue, and forest green, or any combination of your choosing. This bracelet looks chic when worn on its own or when paired with a watch, cuff bracelet or tennis bracelet.
DISCOVER MORE JEWELRY TO WEAR THIS SUMMER
These jewelry pieces would make the perfect addition to any collectors jewelry box. Whether you're looking for a unique medallion necklace, like our heart shaped sapphire solitaire padlock pendant, or a playful cocktail ring like our Great Heights peach tourmaline ring, these pieces will become your summer jewelry staples. We also love the idea of adding a bold earring to upgrade your summer jewelry wardrobe with something like our Ball and Chain diamond drop earrings, or our Transfer gold and diamond earrings. Shop a few more of our favorite summer jewelry styles that are available for commission below.
Visit our Virtual Engagement Ring Studio to design a ring...
Contact us to inquire about any of the summer jewelry styles shown here, or to begin the custom commission process to work with us to design a one of a kind piece.