Posted by Lindsey Scoggins Studio on Nov 3rd 2020
OUR VIRTUAL STUDIO BRINGS THE DESIGN EXPERIENCE TO YOU -
JUST GRAB THE CHAMPAGNE
BY LINDSEY SCOGGINS
Since 2016, I've had the luxury of getting to know my clients personally - how they think and feel about jewelry, what makes something special to them, what makes something special enough to invest in, usually with the intention of wearing it frequently and then passing it down in the future. Quite a 180 from the 13 years prior to that, where I created jewelry for the masses and managed a nine figure inventory. I was always determined to make jewelry that I would want to wear personally, that didn't have to appeal to every person, just the right person.
The purpose for me has always been the experience - creating unique designs, looking for the perfect gemstone or diamond, revealing a piece that was made for just the right person. This is a very personal approach, and thus not easy to replicate at scale.
So in my quest for the best way to reach clients who couldn't make it into the studio, it was important to me that the experience translated properly. I still wanted to make unique pieces for individual clients. I wanted to make them in New York so I can source and oversee each piece as it comes to life. And I wanted to have the same kind of conversation with clients online that I'm able to have in the studio. Popping a bottle of champagne was the only thing I wanted clients to worry about.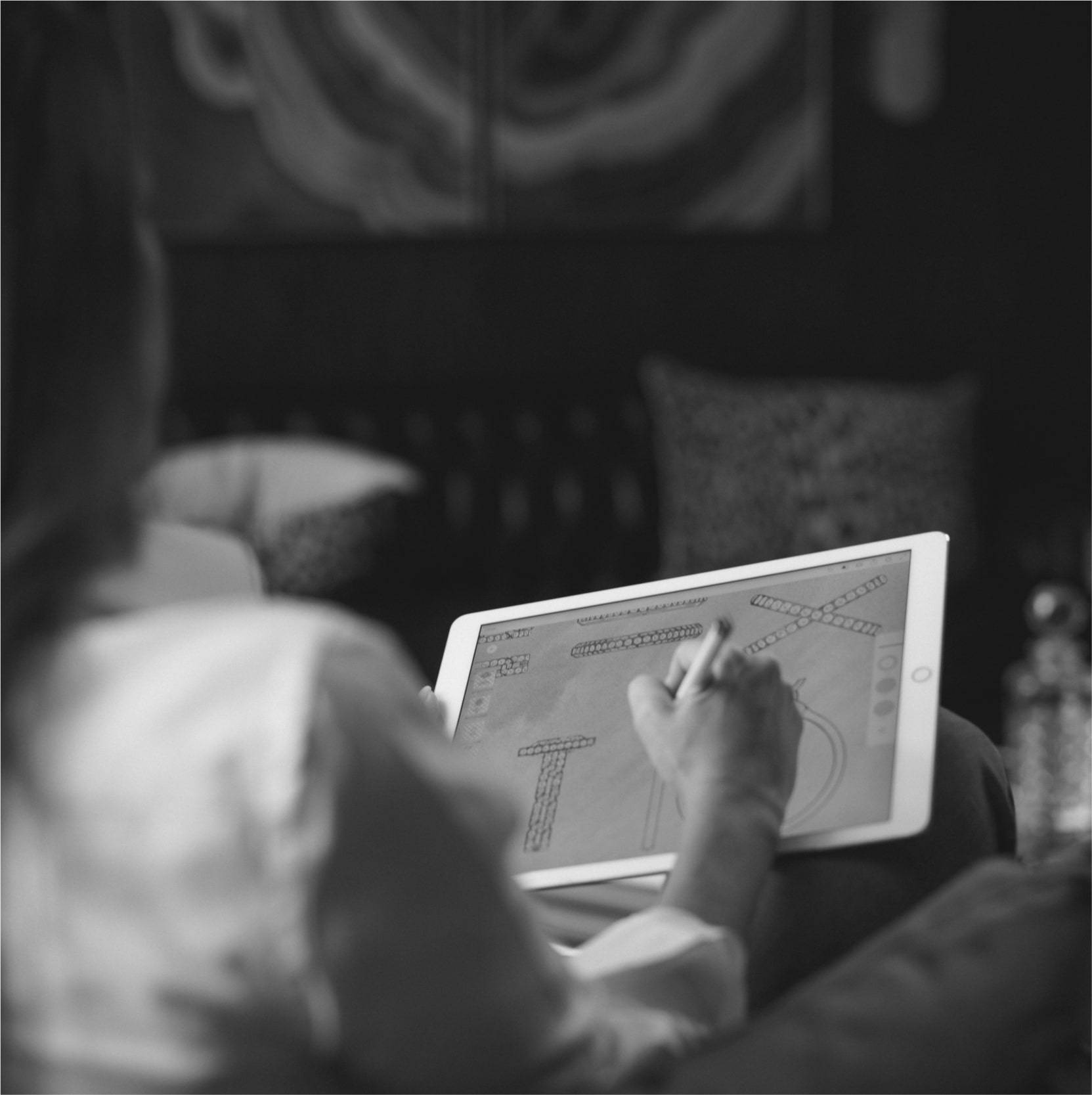 To no one's surprise, I got loads of unsolicited advice: do a wholesale collection, do a more commercial line for a big retailer, get an overseas supplier to manage your manufacturing - all things that would take me away from the real client experience and change the DNA of my design process. (Okay, I did dip my toes into wholesale - it was, predictably, a disaster in every sense. Great for other brands! Not for me.) So I said no - a lot. And I was called stubborn - a lot. I love being stubborn.
These priorities created the framework I used to design my virtual studio. After two long years of strategizing, planning, designing, building - with a global pandemic thrown in to keep us all on our toes - I'm proud to unveil the new lindseyscoggins.com, a destination we hope will immerse you into our world of jewelry design and help you add to your collection of cherished items.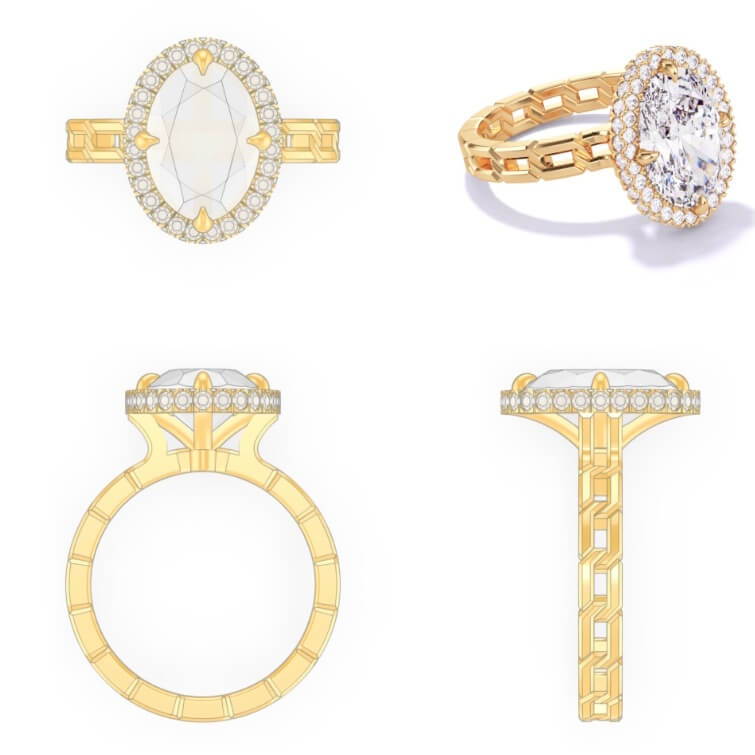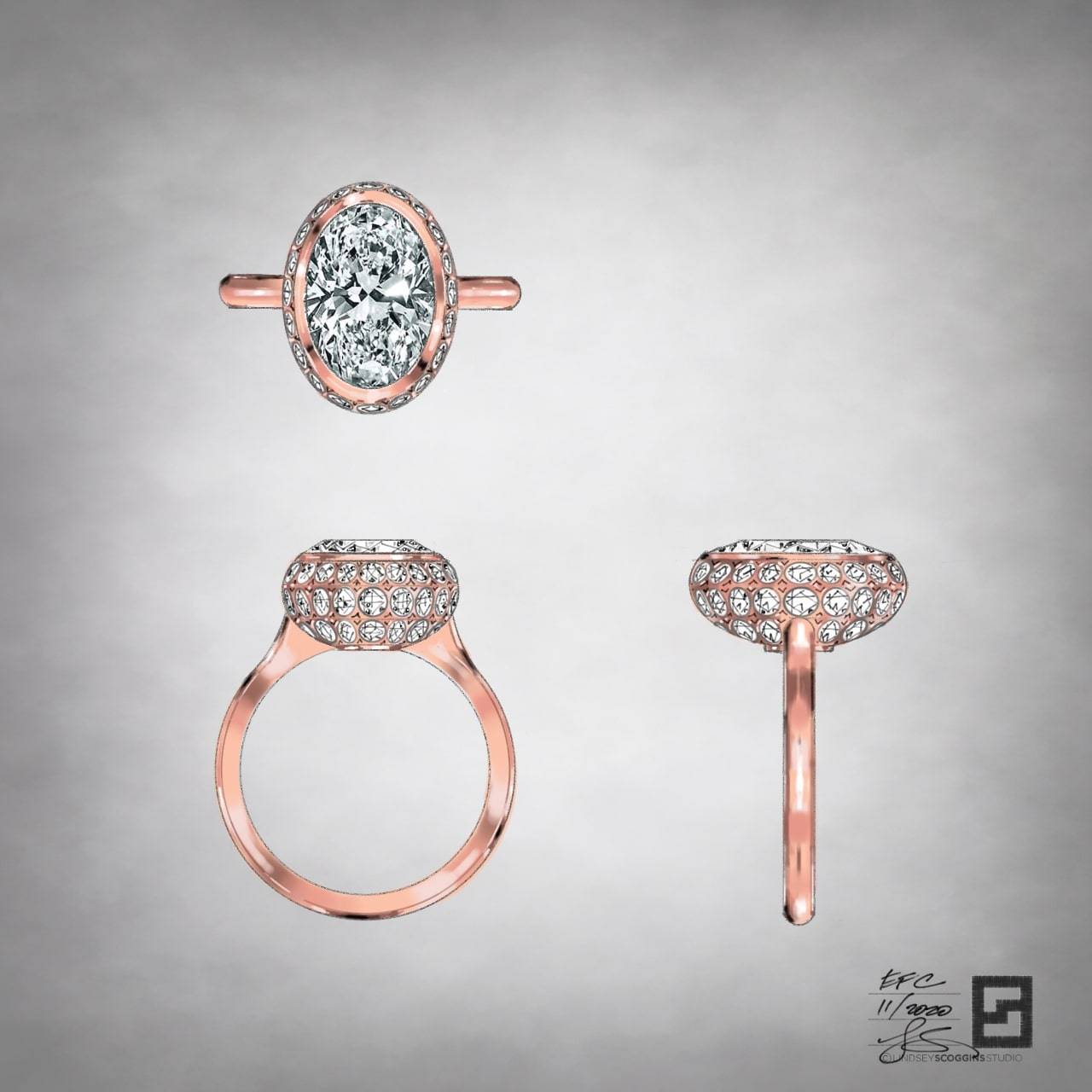 The first jewel in our crown is our engagement ring studio. Since day one, I've always sketched my designs by hand and wanted that to carry over to the virtual studio. Finding the right partners to bring it to life was a serendipitous event - one that's worthy of its own post someday. For now, enjoy the myriad ways you can customize your ring with our signature design elements that have become mainstays with our engagement clients.
And then! There's so much more! Each month we debut new designs through our newsletter: inspired jewelry collections available for commission, one of a kind engagement rings, and best of all, stories from our clients - their jewelry collections, their favorite pieces, their family heirlooms. You can find them in our discover section, but it's much more fun to see them pop up in your inbox.
We're pretty excited to see what you do with all of this. It's all for you. We hope you love it as much as we do.
Happy collecting -
Lindsey

BROWSE OUR LATEST ENGAGEMENT RING DESIGNS FOR COMMISSION

CONTACT US TO COMMISSION A SPECIAL PIECE FOR YOUR OWN JEWELRY BOX