Posted by Lindsey Scoggins Studio on Feb 18th 2021

SPOTLIGHT ON... THE STUDIO

BY LINDSEY SCOGGINS STUDIO

DISCOVER OUR ENGAGEMENT RING STUDIO AND LEARN ABOUT OUR CUSTOM ENGAGEMENT RING DESIGN PROCESS


If you haven't already visited our virtual Engagement Ring Studio, or have any questions about how it works, here is a guide to walk you through the custom engagement ring design process. Lindsey built the studio to emulate a true studio experience and to provide the personalized experience to clients from anywhere in the world. We want to offer our one-on-one design experience to everyone. As Lindsey says while welcoming clients to the virtual studio, "grab a glass of champagne and let's get started."
---
It all starts with the diamond. We offer the option to select from round, oval, emerald, cushion, and asscher cuts. We use the diamond shape of your choice to build the rest of the ring. More on the diamond later, once you finalize your design.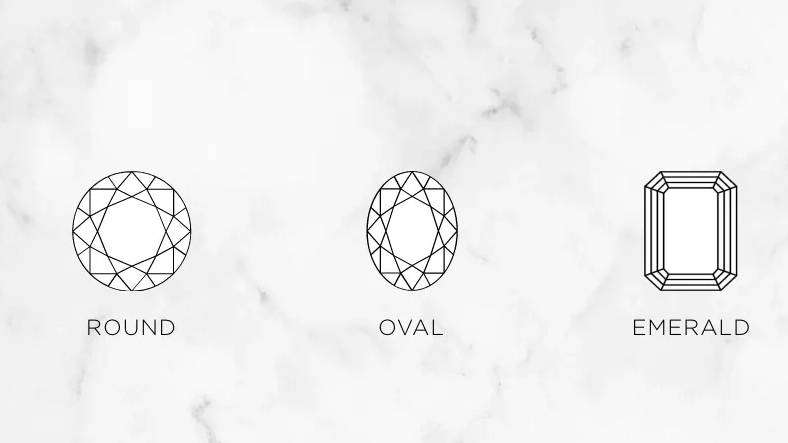 ---
The next step in the custom engagement ring design process is the setting. We offer traditional classic and compass settings along with more elaborate options. Our pave diamond halos are available as a wrapped halo, double halo, or an octagon halo. There is also the option to choose a three stone ring, or to add baguette or trapezoid accent stones.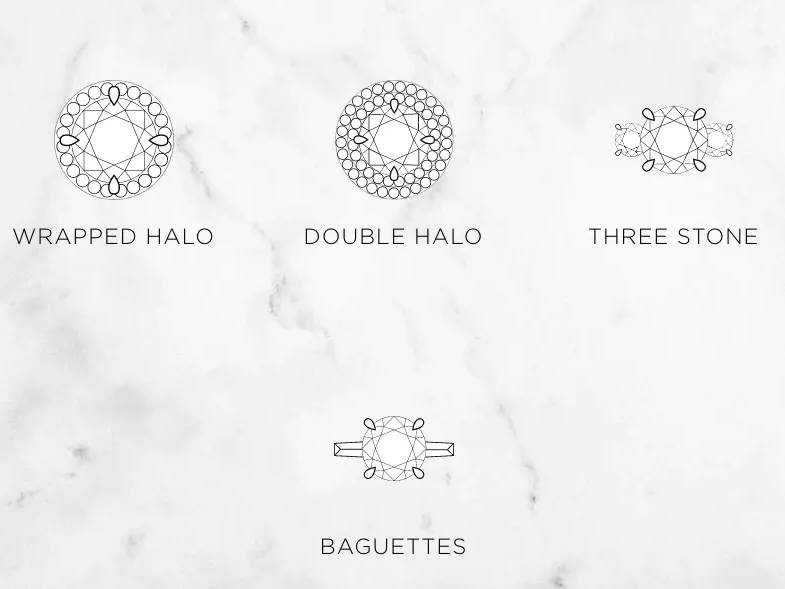 ---
The next step is to select your band style. We have four overarching styles. Our Three Phases band is our most traditional style. It was designed to reflect the three phases of love: curiosity, chemistry, and commitment. It is available in slim, regular, one row pave, and three row pave versions. Our CHANCE Collection bands are available in high polish or pave versions. These bands intersect in two rows symbolizing two lives intertwining. Our AXIS bands are a modern and unconventional band choice that symbolize two joining together. This is available in a high polish or pave version. Finally, our LINKS bands symbolize unbreakable bonds. Available in a mini 16 link, polished 8 link, pave 16 link, and pave 8 link versions.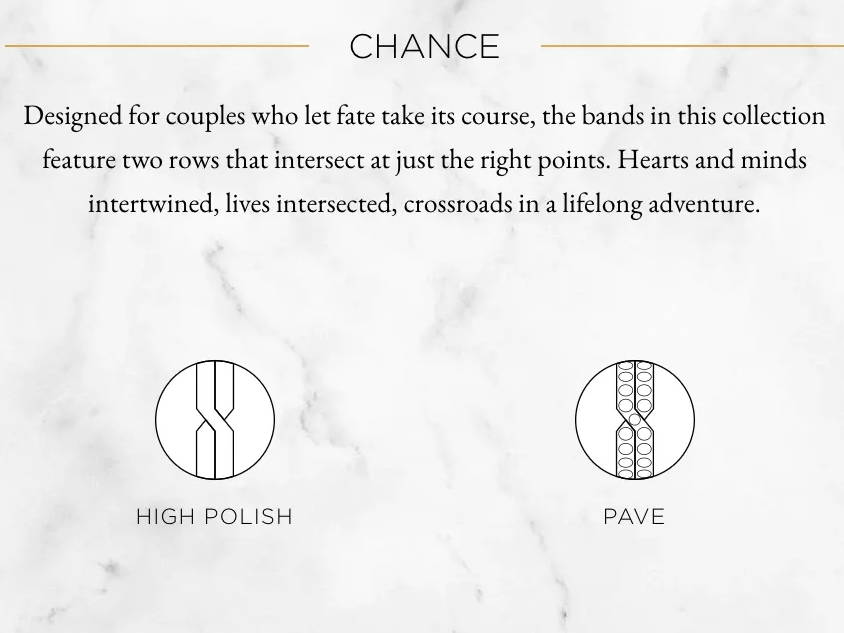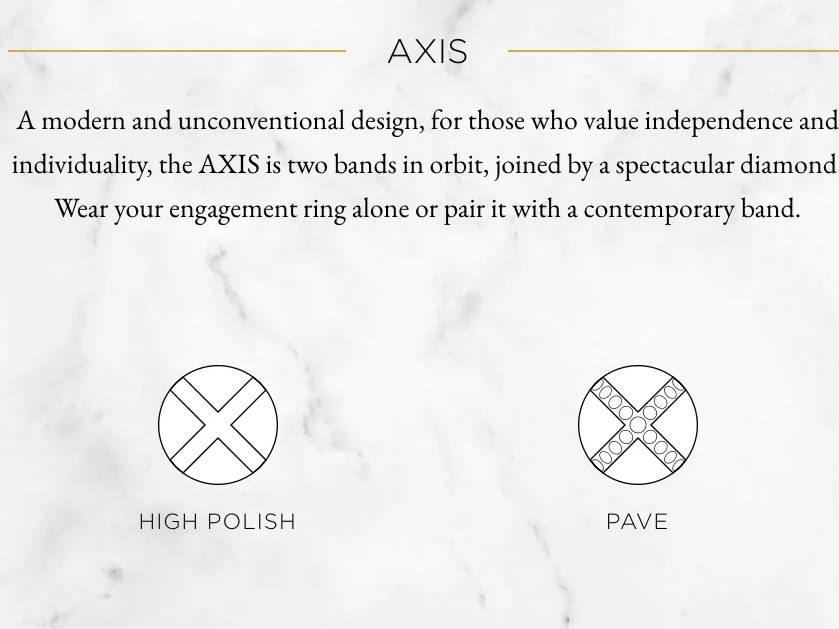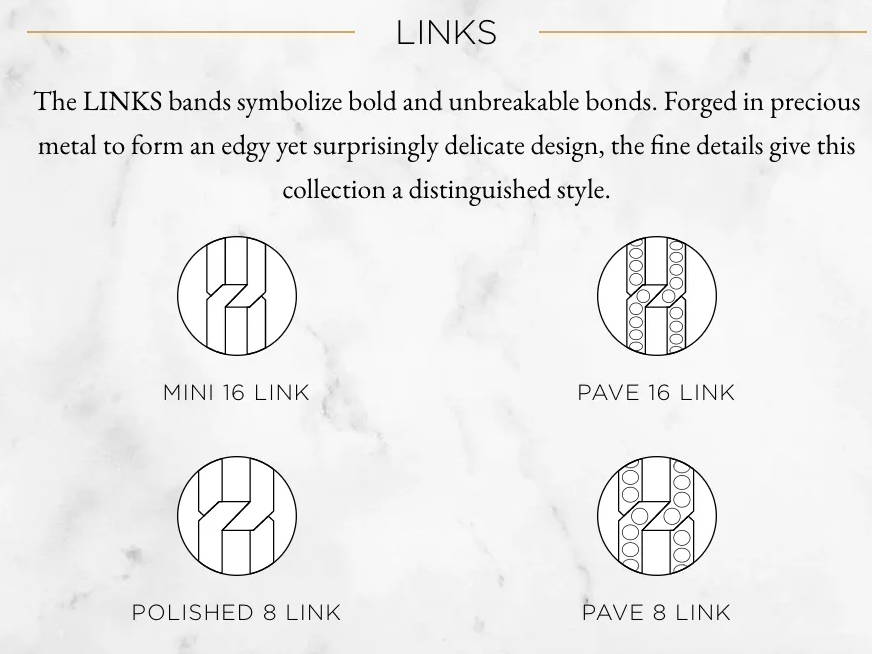 ---
This one's pretty straightforward— 18k yellow gold, 18k rose gold, or platinum.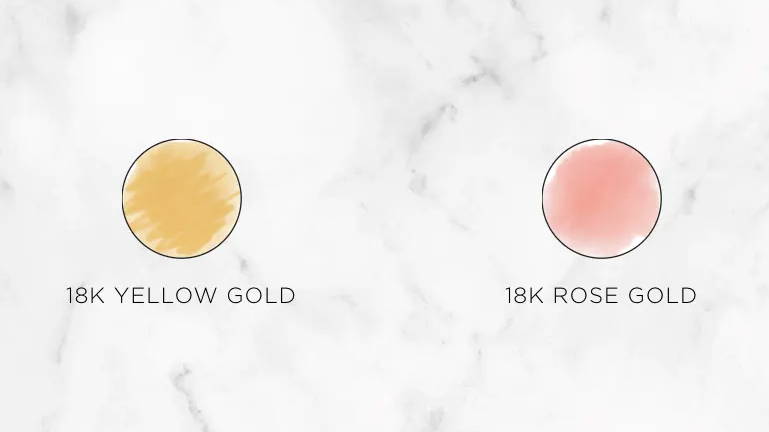 ---
Congratulations— your design is now available to save to your portfolio, view on a hand for scale, or share with someone else. The next step is to select your specific diamond. Our database includes options starting from 1 carat and includes color, clarity and pricing information. Each diamond is listed with an accompanying video and GIA reports.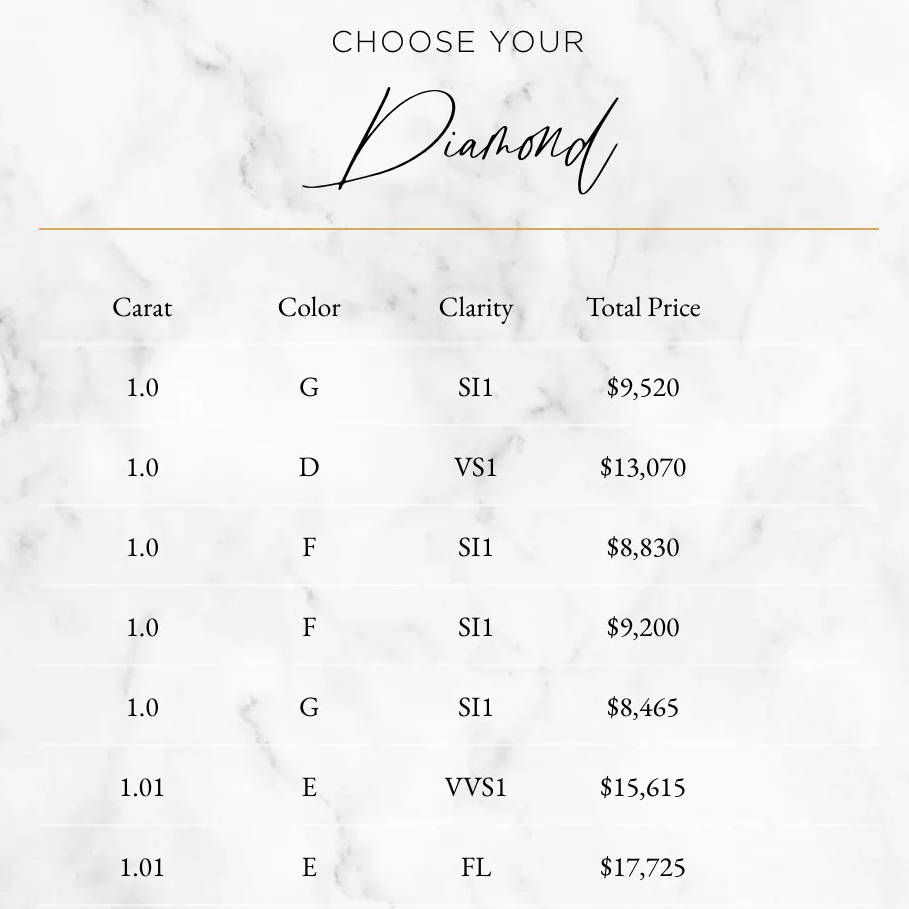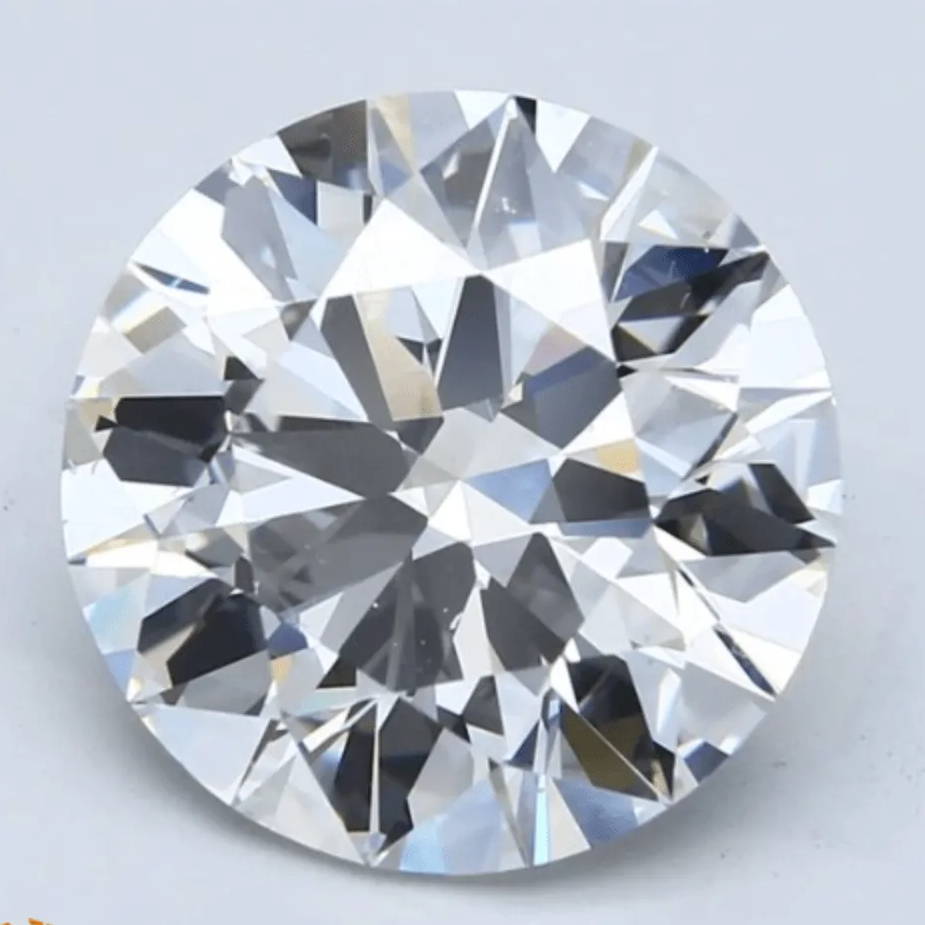 ---
Once you've settled on a design and diamond that you love, you can purchase it directly from the Studio and let us take care of the rest. Your ring will arrive in approximately three to six weeks via insured shipping. As always, we are here for any questions about the custom engagement ring design process, or for any further customizations that you might be interested in..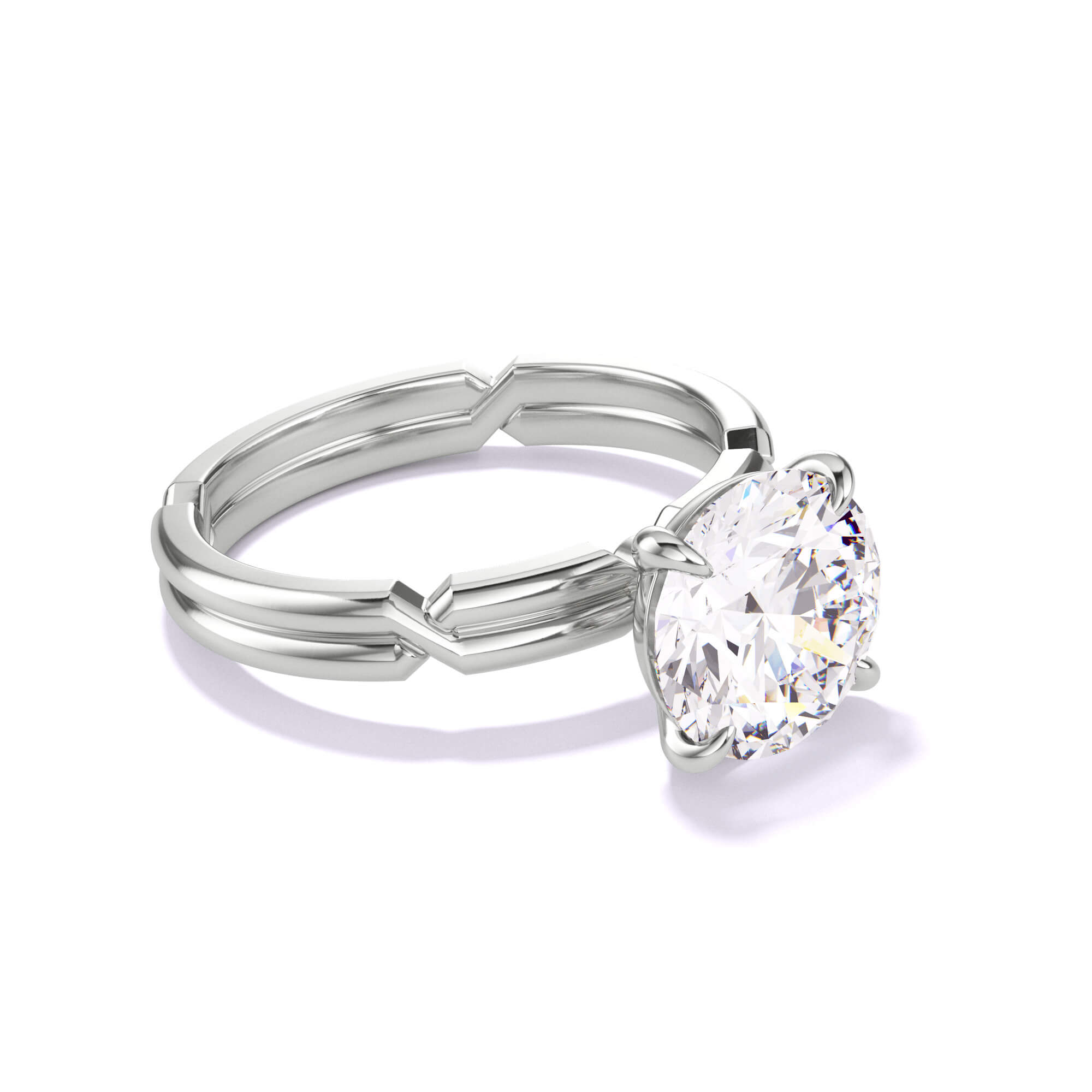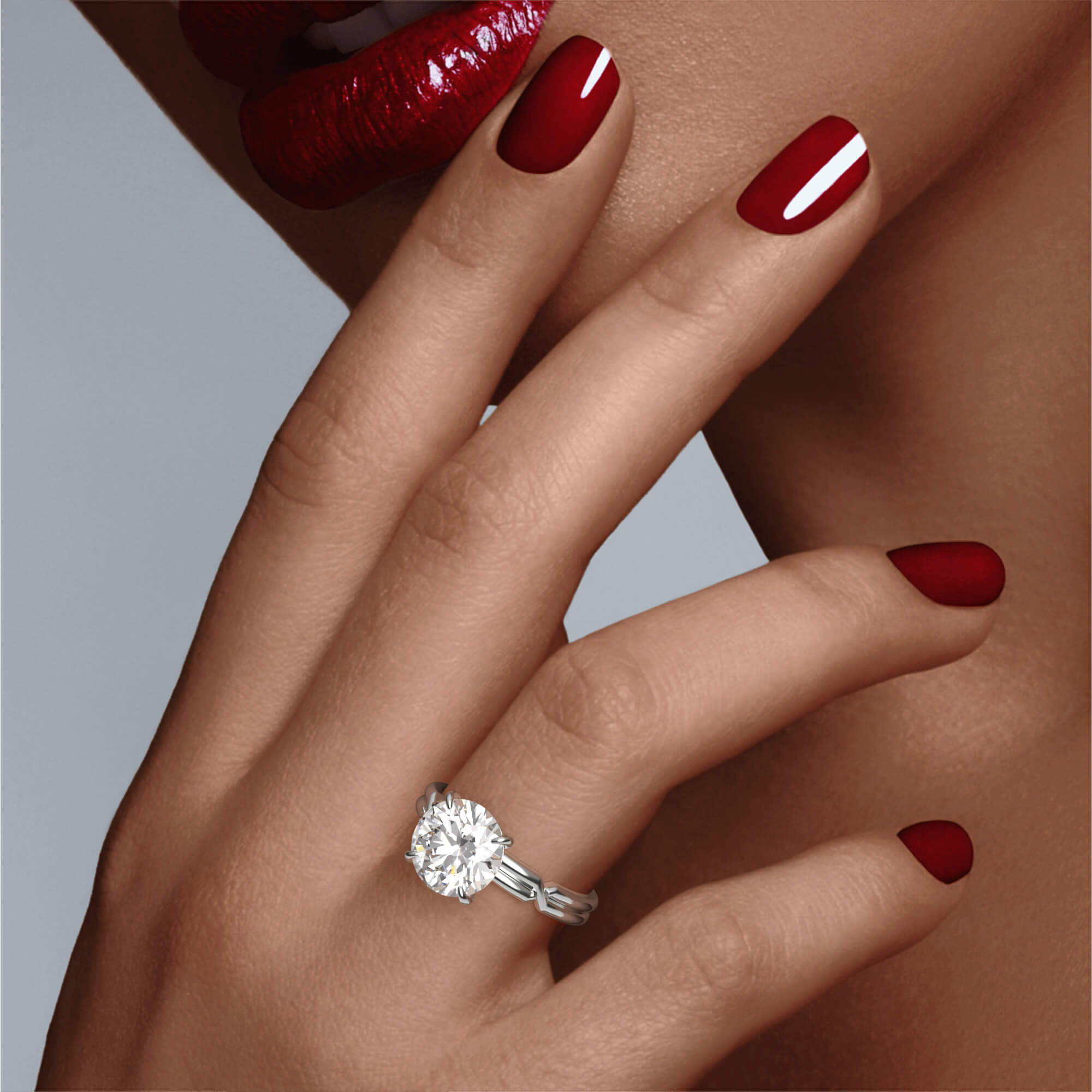 ---
DISCOVER JUST A FEW OF THE ENGAGEMENT RINGS THAT ARE AVAILABLE THROUGH OUR ENGAGEMENT RING STUDIO'S CUSTOM ENGAGEMENT RING DESIGN PROCESS

---
Visit our Engagement Ring Studio for more...
---
Contact us with any questions about the custom engagement ring design process or with any question about our Engagement Ring Studio.