Posted by Lindsey Scoggins Studio on Jul 18th 2023
THE MODERN ELEGANCE OF BEZEL SETTINGS

BY LINDSEY SCOGGINS STUDIO


When it comes to engagement rings and jewelry, few settings can match the elegance and sophistication of bezel settings. Known for their sleek and secure design, bezel settings offer a unique way to showcase diamonds and gemstones while providing exceptional durability. In this feature, we will delve into the world of bezel settings, exploring their features, benefits, and why they make an excellent choice for engagement rings and other jewelry pieces. We'll also share a few of our favorite bezel set engagement rings, bands and jewelry.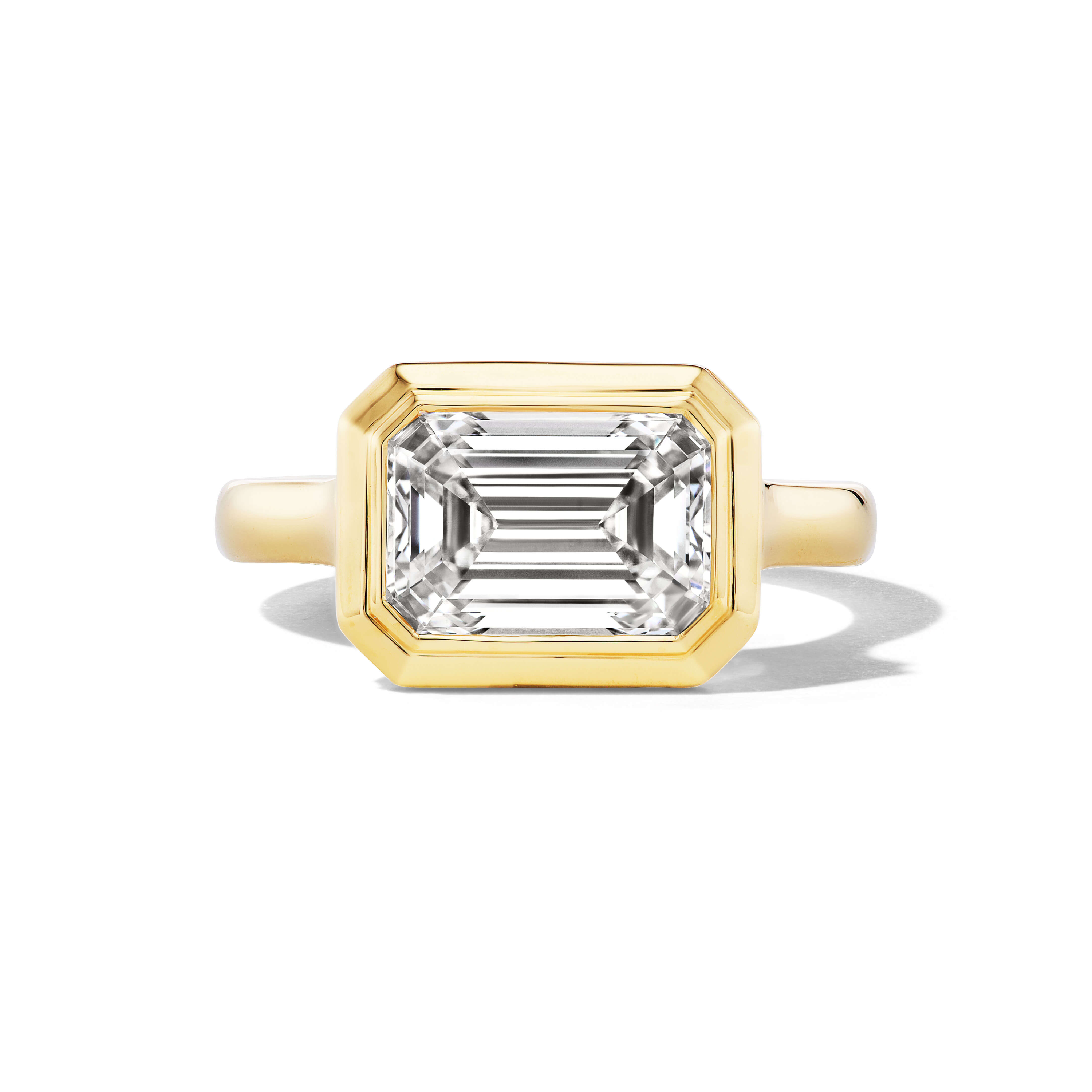 A bezel setting is a way to set gemstones or diamonds in jewelry that securely wraps around the stone, framing it with a protective layer of gold or metal. We call our bezel set engagement ring collection "Shields" because of the protective nature of the bezel setting. While commonly seen in engagement rings, bezel settings are used in all types of jewelry including eternity bands where each individual diamond is framed in a bezel, bracelets, necklaces and more. A bezel setting provides a modern and sleek look with the additional benefit of extra protection to your center stone that this setting provides.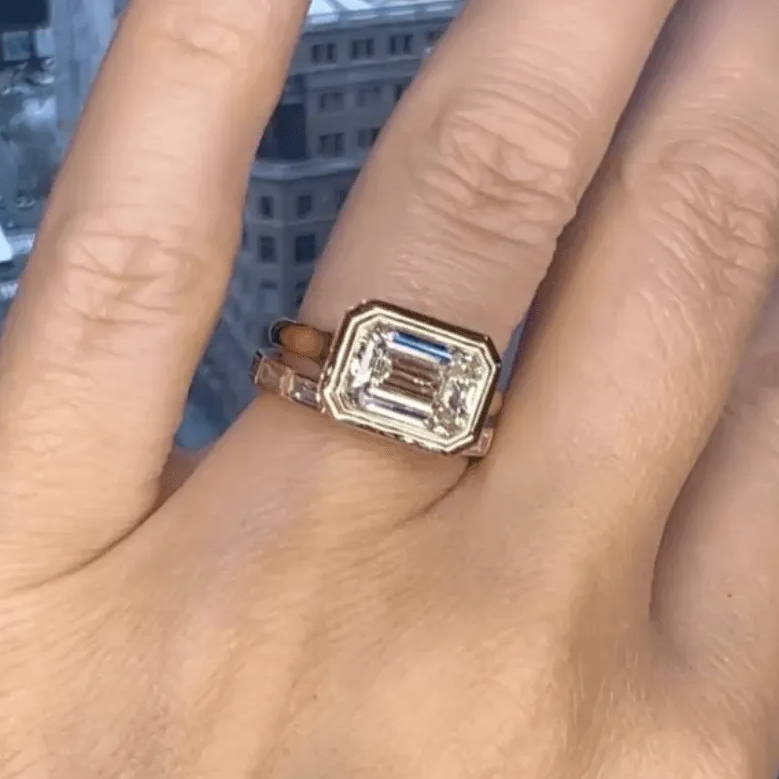 BEZEL SET ENGAGEMENT RINGS
Bezel set engagement rings are a great choice for someone who is looking for a unique style that will stand the test of time. If you are someone that works with your hands often or is hard on jewelry, we recommend the bezel setting to help protect your jewelry. Bezel set engagement rings can range from simplistic and chic, like our classic Shield Bezel Set East West Emerald Cut Engagement Ring, to modern and glamorous with a similar style enhanced with a discreet baguette diamond halo and graduated baguette diamonds on the band. Any diamond cut or shape can be set in a bezel setting - the possibilities are endless.
When thinking of eternity bands the most common style is prong set however adding a bezel setting gives an eternity band an entirely modern and unique feel. It is also a setting that is more protective of the diamonds and gemstones in your ring if that is something that is important to you. There are so many ways to use bezel settings in eternity bands. A few of our favorites include our Still collection Octagon Bezel bands available with different diamond weights and an incredible 10 carat bezel set emerald cut eternity band that we made to celebrate a client's 10th anniversary.
Bezel settings can be used in all types of jewelry. From tennis necklaces and bracelets to bangles and earrings. Our Oath Cuff bracelets can be customized to add on bezel set diamonds or gemstones to create a personalized look. We also love the look of a tennis necklace with bezel set diamonds to create a more impactful look than the average delicate tennis necklace style. Again, there are so many possibilities when it comes to using the bezel setting in jewelry.
Bezel settings are a testament to timeless elegance and practicality in the world of engagement rings and jewelry. Their sleek design, enhanced durability, and ability to boldly showcase gemstones make them an excellent choice for those seeking a balance between style and functionality. Whether you prefer a modern or classic aesthetic, bezel settings offer an alluring option that will stand the test of time, ensuring your jewelry will be a favorite heirloom now and for generations to come.
DISCOVER MORE ENGAGEMENT RING AND JEWELRY DESIGNS WITH BEZEL SETTINGS
Contact us for more information on bezel settings, bezel set engagement rings or with any other inquiries on any of the jewelry shown here.