Posted by Lindsey Scoggins Studio on Dec 16th 2020
ABOUT TIME: FASHION AND DURATION & OUR TIME COLLECTION

THE MET'S ABOUT TIME EXHIBIT IS A MUST SEE— AND SO IS OUR TIME COLLECTION...


The first Monday in May of 2020 made us nostalgic for the type of fashion that you talk and text about the next day. Due to the pandemic the highly anticipated red carpet was not rolled out down the Met stairs this year, however the curators of the About Time exhibit found a way to make the show go on. In mid-November I finally returned to the Met with my sights set on seeing the Costume Institute's 2020 exhibit. It was so special finally being back in a museum and I ended up spending an entire afternoon wandering through the nearly empty galleries.
Focusing on the idea of time and duration within fashion and design, About Time features 60 pairs of designs and shows the timeless style of certain silhouettes. One style is a more current design and the other is something from decades past. For example, one of the sets compares a Jean Patou dress from 1925 with a Libertine dress from 2018. The similarities between so many of the dual designs is fascinating. The exhibition spans across two galleries and revolves around a giant clock. The second gallery has mirrored walls and ceilings, creating an expansive feeling. The entire exhibition is set to narrated excerpts from Virginia Woolf as the background noise, creating a very special ambiance.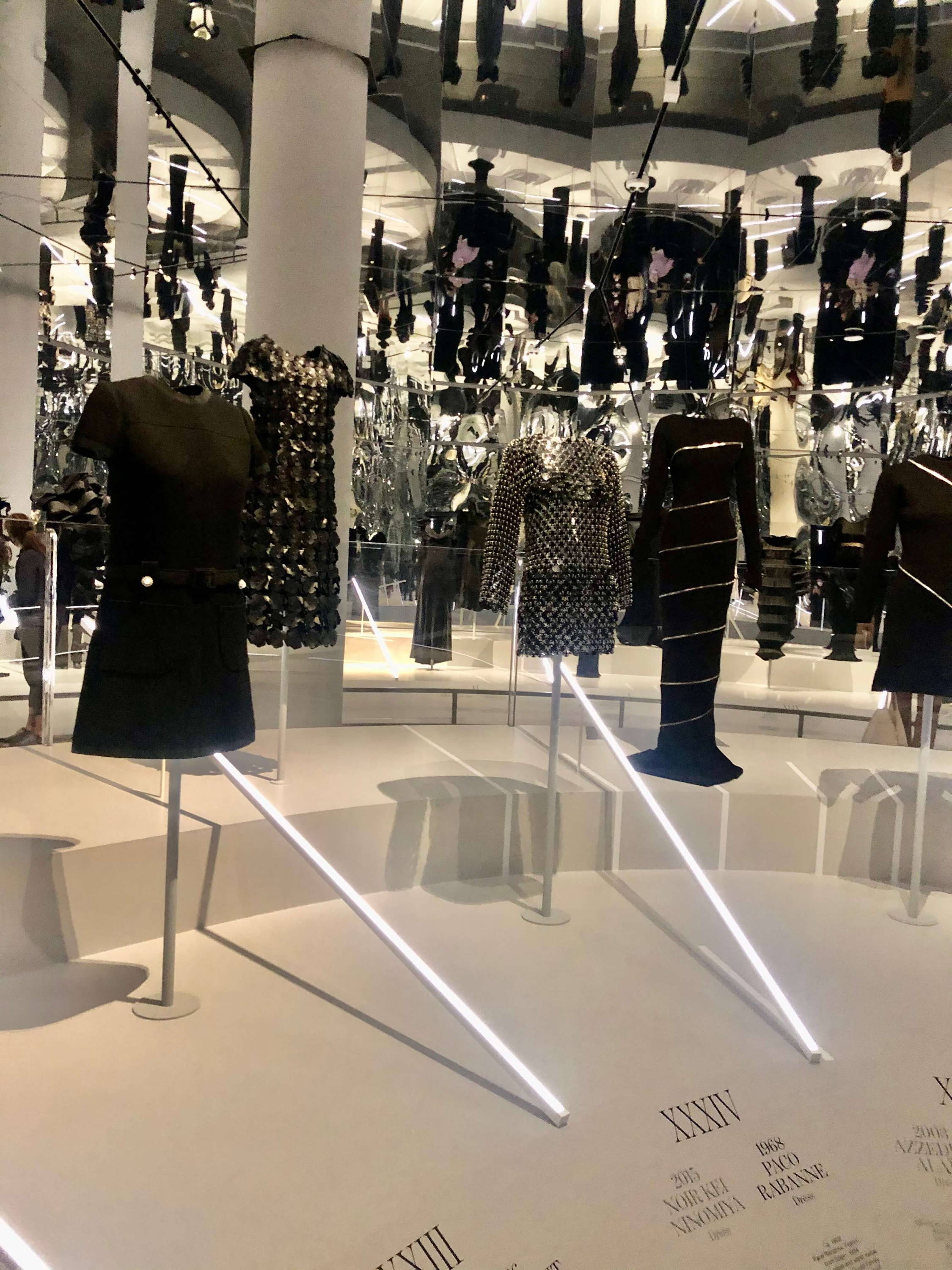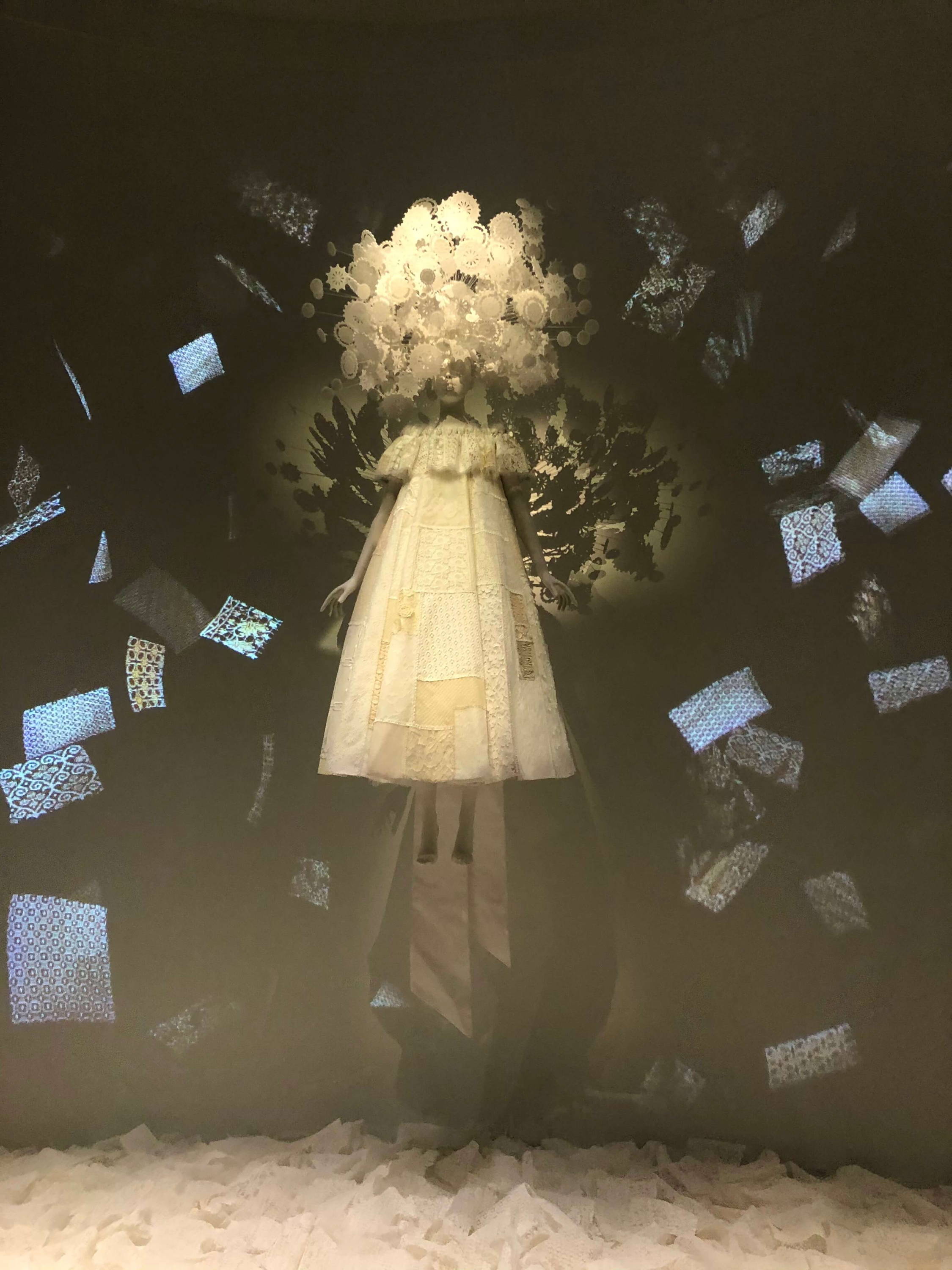 Our TIME collection also emphasizes the idea of time and duration. The collection incorporates Roman numerals in stackable bands that nest snugly together to create any number that you choose. Available in pavé, mixed metals, or fully classic solid gold, platinum, or rose gold iterations, our TIME bands are true forever pieces of timeless jewelry that you can wear everyday, yet are unique and make a statement. Our "Time is a Relentless Thief" cuff bracelets were specifically inspired by the exhibition and we originally envisioned seeing them on the red carpet of the Met Gala. These cuffs can be customized with any combination of Roman numerals that mean something to the wearer and they represent the idea that time is one of the biggest things you can never get back.
The exhibition finale includes a Spring Summer 2020 Couture dress from Viktor & Rolf. Sustainability, community, timeless style, and the need to slow down the fast fashion cycle are emphasized as the final ideas before the exit. The value of jewelry and its duration over time are part of what makes each piece that we make so special. Even as trends and styles change, jewelry truly is forever, and can be repurposed over time to update a piece over generations, and as the jewelry changes hands. The long life cycle of fine jewelry is part of what makes it such a treasured heirloom and why we love creating forever pieces for our clients.

On view until February 7th, reserve a ticket to About Time in advance, or go early to avoid a long wait. Shop some of our favorite timeless styles of the TIME collection below as well as some of our brand new TIME designs that are available for commission.
Contact us for more information on any of the designs shown here or to inquire about commissioning a new TIME design to add to your own collection of timeless jewelry.