Posted by Lindsey Scoggins Studio on Nov 30th 2020
JEWELRY BOX: DANIELLE ANTALFFY

BY LINDSEY SCOGGINS STUDIO

DANIELLE EMBRACES THE CARDI B MENTALITY WHEN BUYING JEWELRY-
SEE IT, LIKE IT, WANT IT, BUY IT
Back in March, before New York City had officially shut down due to the pandemic, Lindsey sat down with close friend and client, Danielle Antalffy. In a candid conversation they talked about everything from how jewelry makes her feel, to jewelry inspiration, and her take on the Canadian tuxedo.

WHAT DO YOU LOVE ABOUT JEWELRY?
"I use jewelry to help make me feel better and more confident. I wear it as a form of adornment and decoration. Especially your jewelry (commissioned jewelry pieces), and I'm not just telling you this because you're one of my closest friends sitting on my couch right now, but it's a confidence booster and I wear it proudly. It makes me feel accomplished and good about leaving the house with plenty of jewelry on. I don't leave the house without rings and earrings, and actually if I do, I feel naked without it."
DO YOU HAVE ANY HEIRLOOMS THAT YOU GOT FROM FAMILY?
"I have my maternal Grandmother's engagement ring that will never ever fit me. I'd have to wear it on a chain. Heirlooms were never a thing in our family. My Dad's side came over from Hungary and any heirlooms were left there."
HOW WOULD YOU DESCRIBE YOUR STYLE?
"I feel like I'm classic and feminine to a surprising degree. I wear a lot of pastels, florals and flowy dresses when not at work. I would almost say I'm a little girly. I do like colors.
"Things like mixing metals- I don't know how to do it but am starting to wear rose and white gold together, but it's not natural for me. Combining multiple pieces like dangly earrings and necklaces is also a challenge. I stick to more classic rules and traditions when it comes to style. I say classic meaning I tend to lean towards probably outdated rules of fashion. I'm not into the Canadian tuxedo, as many times as my sister will wear it. I have pearls but never wear them. I feel like my style's almost not adult woman, definitely not serious."
HOW WOULD YOU DESCRIBE YOUR DECISION MAKING PROCESS WHEN PURCHASING JEWELRY?
DA: "I am very driven in everything I buy- if I see it and I like it- I could have a hundred rings..."
LS: "You do have a hundred rings- you have a hundred of everything! You have a Cardi B mentality. I see it, I like it, I want it, I buy it.
DA: "I don't sit here and think, oh my gosh, you know what I need- I need a rose gold bracelet. I don't think like that. It's literally if I see it, I like it. That's why your Instagram is perfect for someone like me to be like- I want that!
"At the end of the day, the two pieces from your collection that I bought- I saw them and I liked them. But that's why it was fun to design the sapphire ring with you. To actually say I want to invest in a piece of jewelry that means something, and maybe it's because I don't have any heirlooms, but starting the process of heirlooms, and taking a more proactive approach to jewelry, purchasing, investing; that was fun. The earrings that you made for me- that was driven by coming to your office and seeing the stones- thinking those are beautiful, make me something out of that."
WHICH PIECE OR PIECES DO YOU WEAR MOST REGULARLY?
"My three Lindsey Scoggins rings are always good every day pieces. I wear all three of them, always. They've become a trademark for me."
WHAT IS YOUR FAVORITE PIECE AND WHY?
"The sapphire ring- as far as what I can't live without at this point. It's special. The earrings are the most fun. The STILL band is such a statement making band."

WHAT PIECE OF JEWELRY DO YOU PLAN TO INVEST IN NEXT? WHAT, IF ANYTHING, IS MISSING FROM YOUR JEWELRY COLLECTION?
"According to Lindsey Scoggins, bracelets. I wear a tech watch on each wrist. I do want to get bracelets and I really love your cuff ones, but that is the one piece of jewelry that is something I have to think about putting on. I'll often forget. When I went to the Opera with my Aunt Lily, I forgot to put a bracelet on, so I just had bare wrists. I feel naked without rings or earrings, but a bracelet is something I have to remind myself of. I have to really think about wearing the bracelet, it's not a habitual accessory. Rings weren't habitual for me either until I got my Lindsey Scoggins rings."
MORE JEWELRY INSPIRATION & COMMISSIONED JEWELRY FROM DANIELLE'S JEWELRY BOX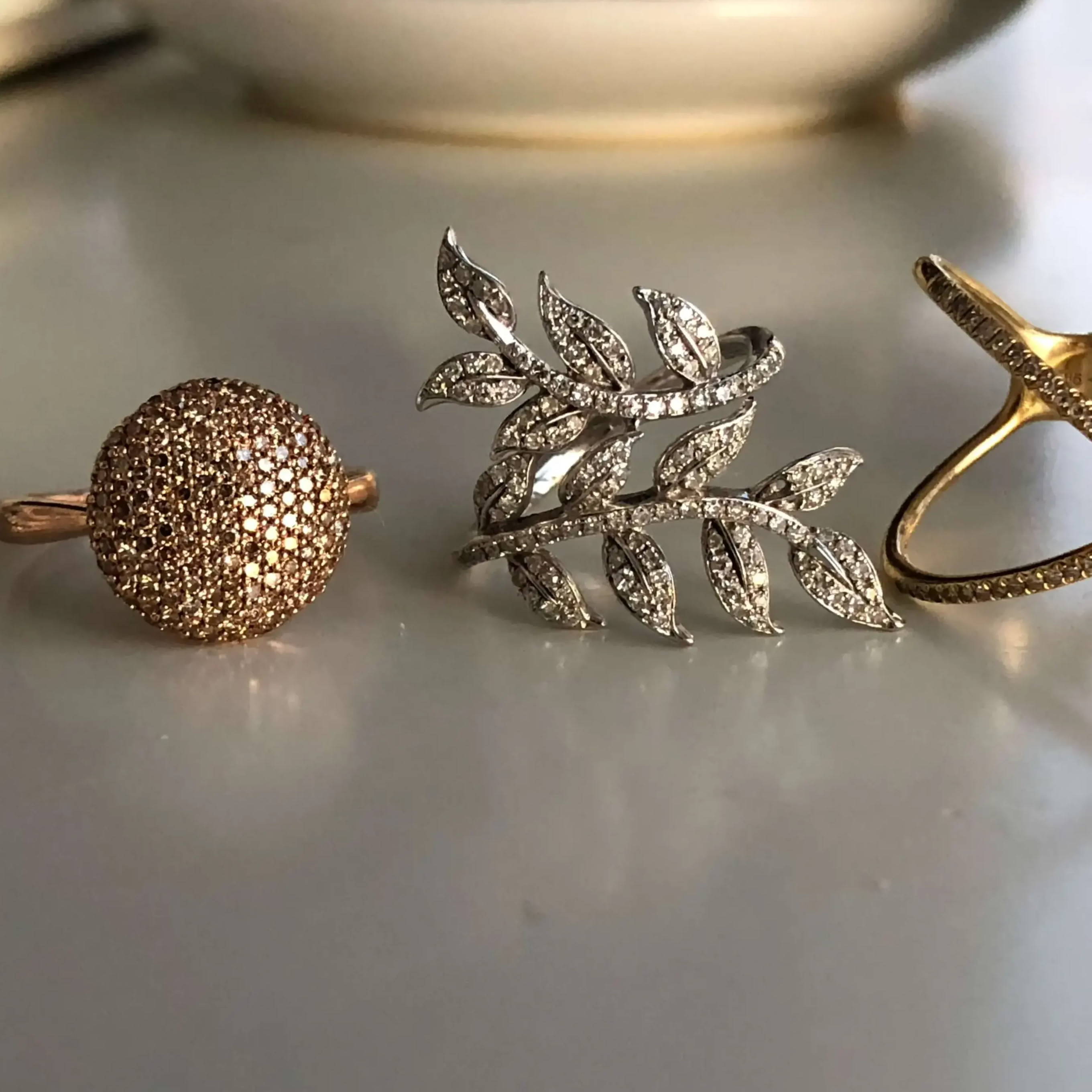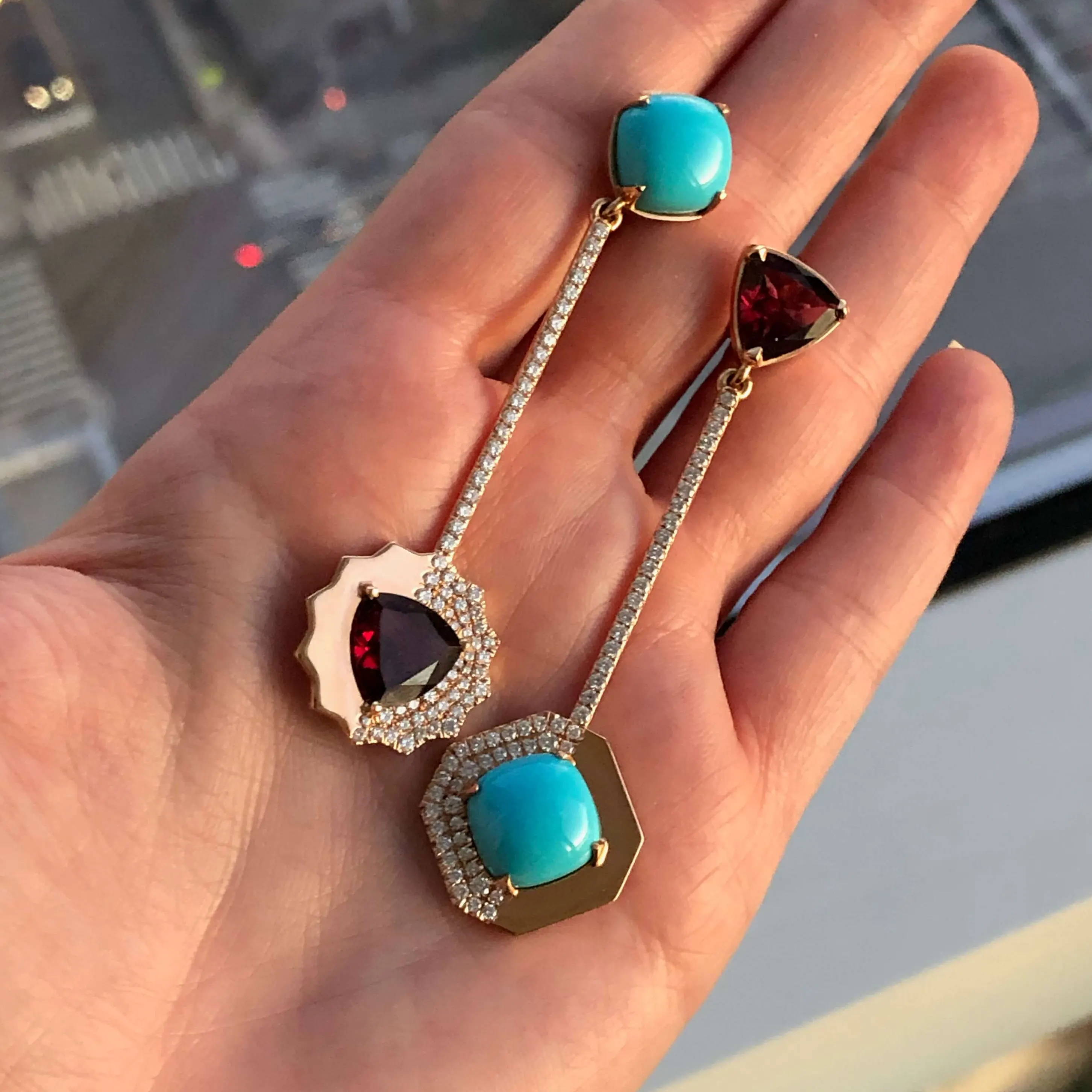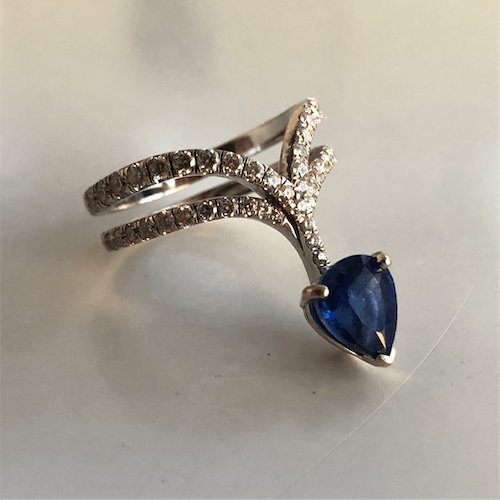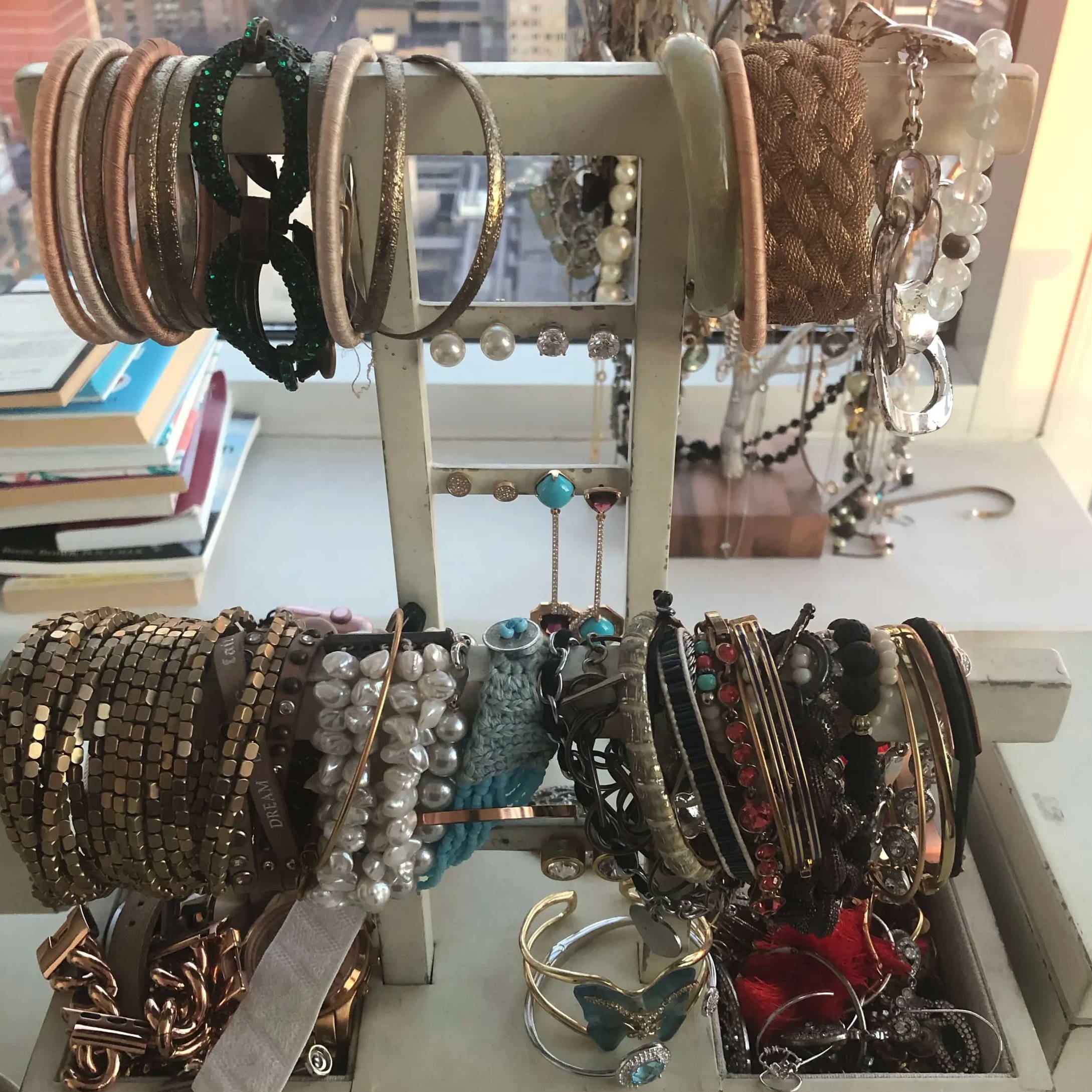 BROWSE OUR LATEST DESIGNS FOR COMMISSION

CONTACT US FOR JEWELRY INSPIRATION AND TO COMMISSION A SPECIAL PIECE FOR YOUR OWN JEWELRY BOX