Posted by Lindsey Scoggins Studio on Nov 3rd 2023
INTRODUCING THE SHIELD COLLECTION OF BEZEL SET RINGS

BY LINDSEY SCOGGINS STUDIO


Introducing our latest engagement ring collection, Shields. These bezel set rings are designed with a bold bezel setting that is enhanced with a moat of baguette diamonds that form a discreet halo. Available to be designed as an engagement ring or an everyday statement piece. Customize with the diamond or gemstone of your choice and add personalized details to make it uniquely yours. Discover the full collection of bezel rings below.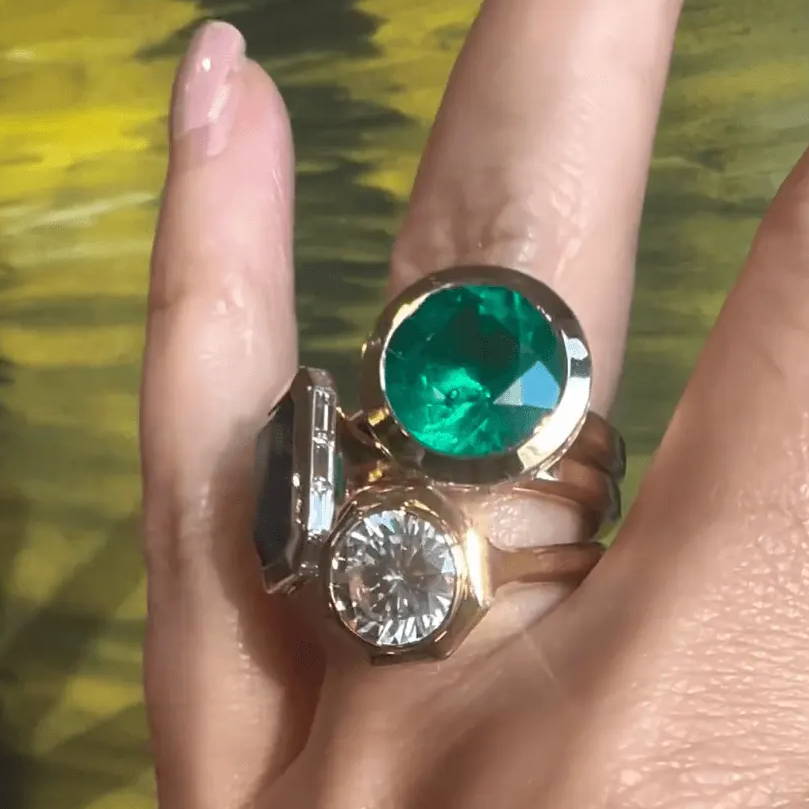 UNIQUE BEZEL SET ENGAGEMENT RINGS

Classic yet entirely modern, our Shield setting forms a unique bezel set engagement ring. We can customize yours with any diamond cut of your choice. Personalize further with design details like a baguette diamond halo or the additon of baguette or pavé diamonds to the band to match your aesthetic. The round diamond bezel set rings can be made with a classic round shield or with an octagon shield. The octagon bezel setting adds an even more modern and sculptural addition to a classic round diamond engagement ring.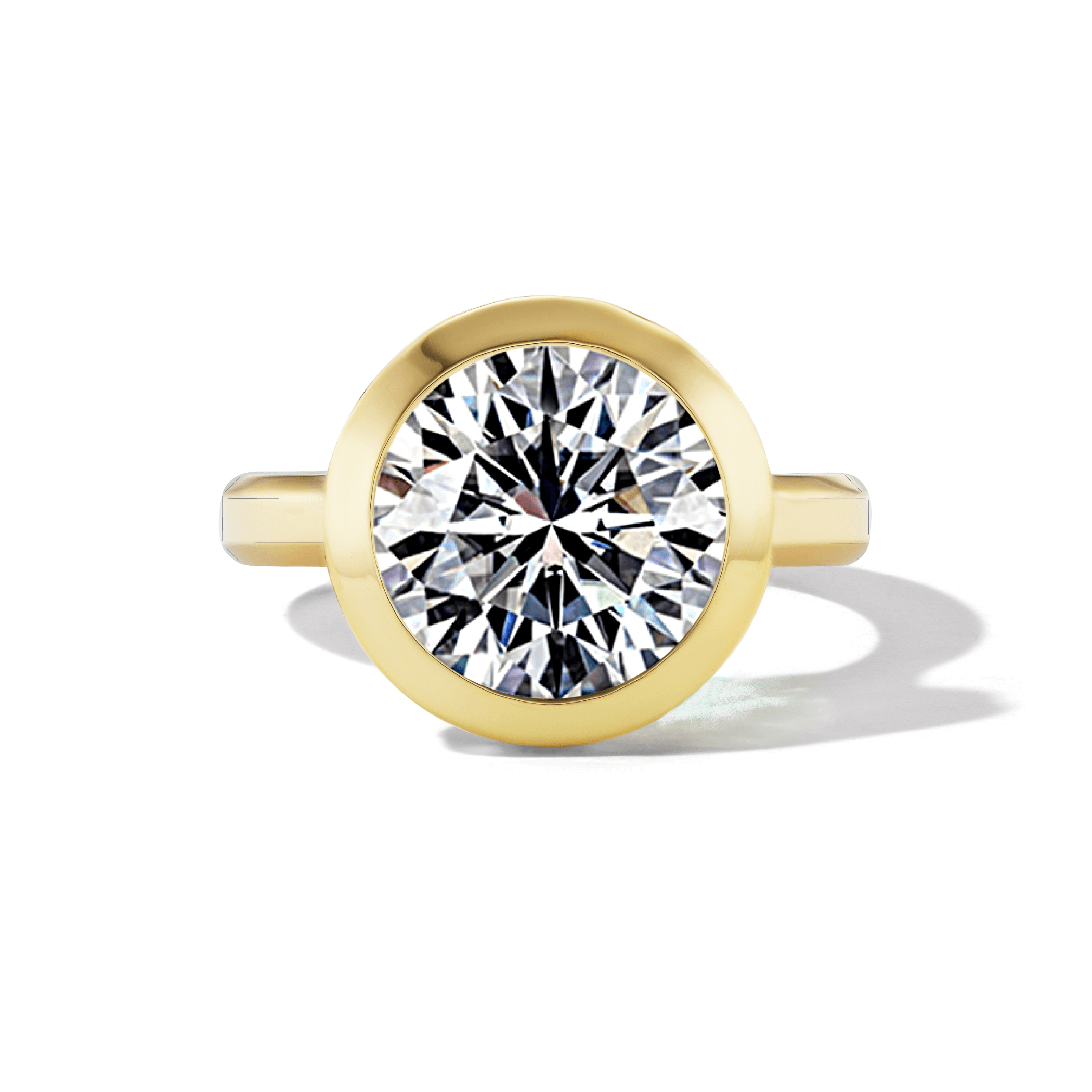 EMERALD CUT BEZEL SET RINGS

Our original Shield setting was an east west emerald cut engagement ring with a baguette diamond halo. This inspired the rest of the collection which ranges from traditionally set emerald cut diamonds to even bolder styles with graduated baguette diamonds on the band adding even more sparkle.
If you prefer an entirely custom bezel set ring design, you can commission a custom creation tailored to your exact specifications. The below are just two examples. The round bezel set ring was designed as a men's ring and features a large row of diamonds wrapping around the center. The east west emerald cut bezel ring was an engagement ring designed with uniquely placed baguette diamonds throughout the band to create a special one of a kind piece.
SHOP THE FULL COLLECTION OF BEZEL SET RINGS
Contact us for more information on these unique bezel set engagement rings or with any other inquiries on the bezel set rings shown here.