Posted by Lindsey Scoggins Studio on Mar 14th 2022
SPOTLIGHT ON... THE CHANCE COLLECTION

WHEN SERENDIPITY WORKS ITS MAGIC— A UNIQUE JEWELRY COLLECTION INSPIRED BY A SERENDIPITY STORY


Hearing a "how we met" story that doesn't involve a dating app is rare these days - especially in New York where everyone is so busy moving at the speed of light that they barely have time to interact with the coffee barista, much less a potential partner. The CHANCE™ collection was designed as a reaction I had to one couple's particularly sweet serendipity story.
One Sunday in spring in the heart of New York's meatpacking district, two tables were enjoying brunch. One table of gentlemen, one table of ladies. They weren't together but they were seated next to each other. After a while they started to mingle, an unsurprising transition after a few mimosas and Bloody Mary's.
Dean and Nikki started talking and before the groups parted ways, she agreed to go on a date with him the following week. A couple days later, over dinner and drinks at an Italian restaurant on the Upper West Side, they realized they had mutual friends, which was interesting because while Nikki had been in the city for nearly a decade, Dean is from Wales and had only been in the city for a couple of years. Not only did they have mutual connections, these friends had tried to set them up with each other twice before, but Nikki and Dean were never able to meet. A six hour conversation and three years later, on the anniversary of this first date, they became engaged and Dean surprised her with a rooftop engagement party with 60 of their closest friends and family.
You don't have to be a hopeless romantic to believe in fate. Sometimes you just have to let life take its course. And if you do happen to use dating apps to meet people, you would probably be surprised at how closely connected you already are. Technology is just the modern conduit tasked with introducing people who order from the same coffee baristas.
The CHANCE collection is a unique jewelry collection of a series of bands, each consisting of two rows that run alongside each other and intersect at just the right points. Each band is made to measure, meaning the materials are recalibrated to fit your finger size perfectly before the ring is made for you. They make great anniversary bands as well, with the gemstones to represent the month you got married. Discover more of our CHANCE bridal collection here. Let a ring from this unique jewelry collection tell your serendipity story.
DISCOVER SOME OF OUR SIGNATURE PIECES FROM THE CHANCE COLLECTION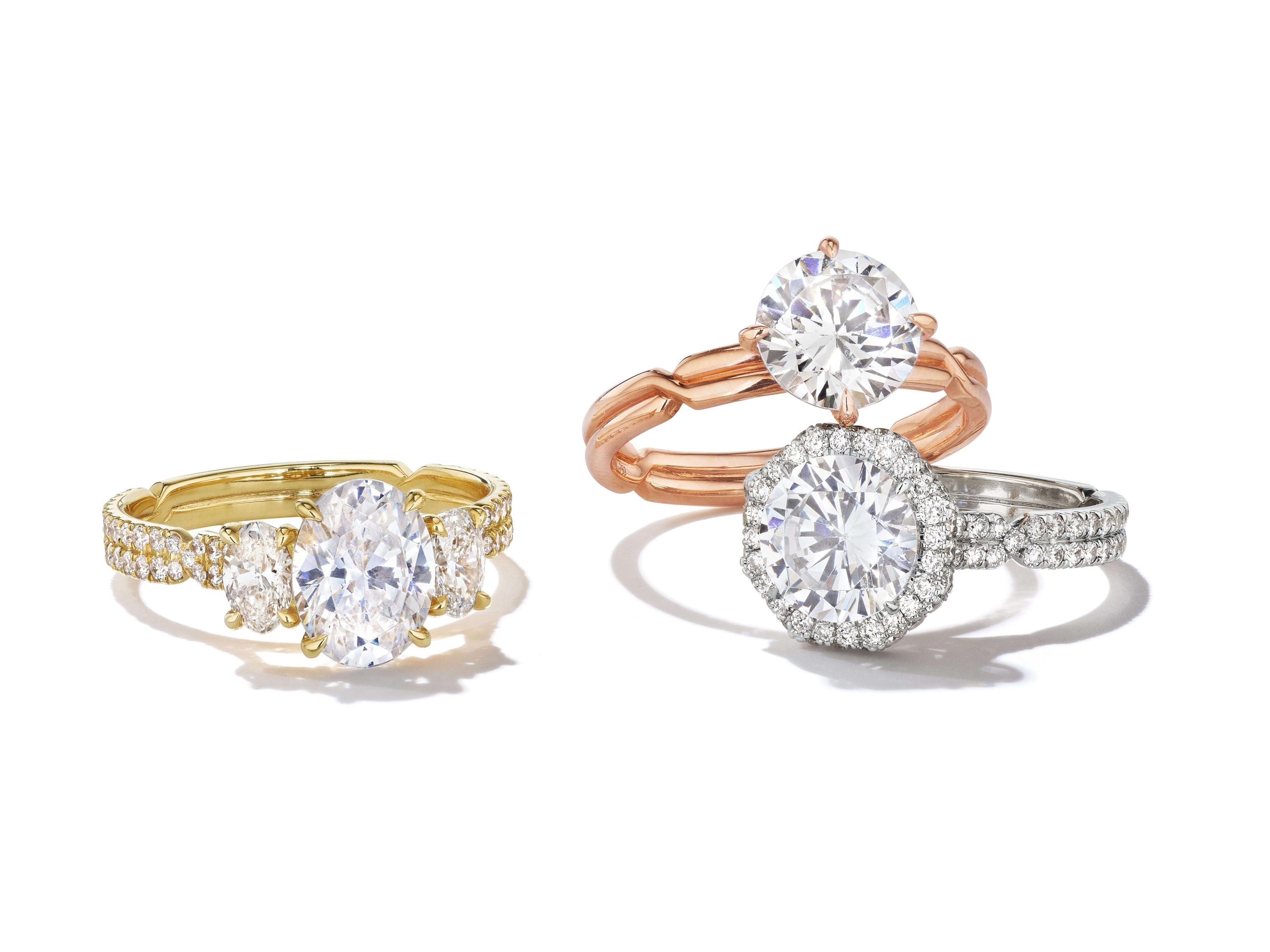 SHOP CHANCE COLLECTION BANDS

SHOP CHANCE COLLECTION BRIDAL

SHOP CHANCE ENGAGEMENT RINGS FOR COMMISSION

Contact us to commission something that will symbolize your own serendipity story, or to commission something else from our unique jewelry collections.