Posted by Lindsey Scoggins Studio on Sep 9th 2022
CUSTOM DESIGN STORY: A TRANSFORMABLE GREEN TOURMALINE AND DIAMOND ART DECO RING

BY LINDSEY SCOGGINS STUDIO

THE STORY OF OUR LATEST TRANSFORMING JEWELRY PIECE - AN ART DECO RING THAT DOUBLES AS A BRACELET


This beginning of this custom design story dates all the way back to 2020. We originally designed this green tourmaline and diamond Art Deco ring for a client's 40th birthday. When we first designed it, we were expecting the roaring twenties to be back but the pandemic put all of our plans on hold. We had to wait for jewelers and New York City to open up again before we could start production. The design evolved to include a bracelet attachment allowing the face of the ring to snap in or out of the ring's band. From finding the perfect gemstone and finally bringing it all to life, this piece is a work of art that incorporates Art Deco inspired details like black enamel and intricate pave diamond accents to create a graphic yet modern aesthetic. We completed the final phase of the design in the summer of 2022 and it was well worth the wait. Read the full custom design story below to see how our Deco Dreams ring (and bracelet) came to life.
This is the original design for the Deco Dreams green tourmaline and diamond ring that later evolved into a convertible jewelry piece that can be worn as a ring or as a bracelet.
The initial ring was phase one of this design. With so many unique features, there were numerous jewelers and craftspeople involved who specialized in each design element of this piece. Aside from the complex functionality and assembly of the design, the piece itself includes intricate pave and enamel accents. The enamel work in particular took a few iterations before we were entirely happy with it. After the ring portion was completed, the bracelet attachment was the next step. In the meantime, our client was able to enjoy her ring for a few months while we worked on the transforming functionality.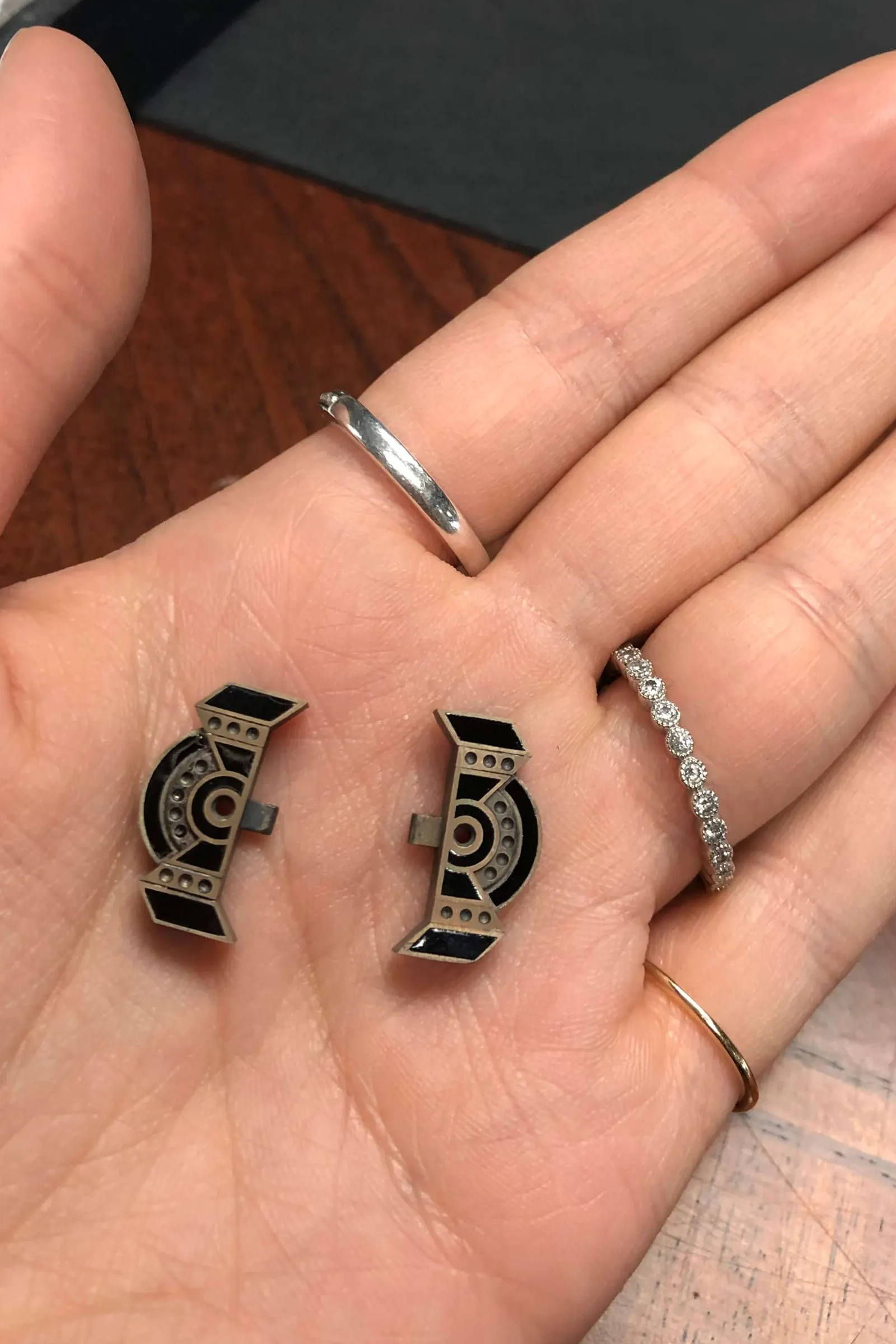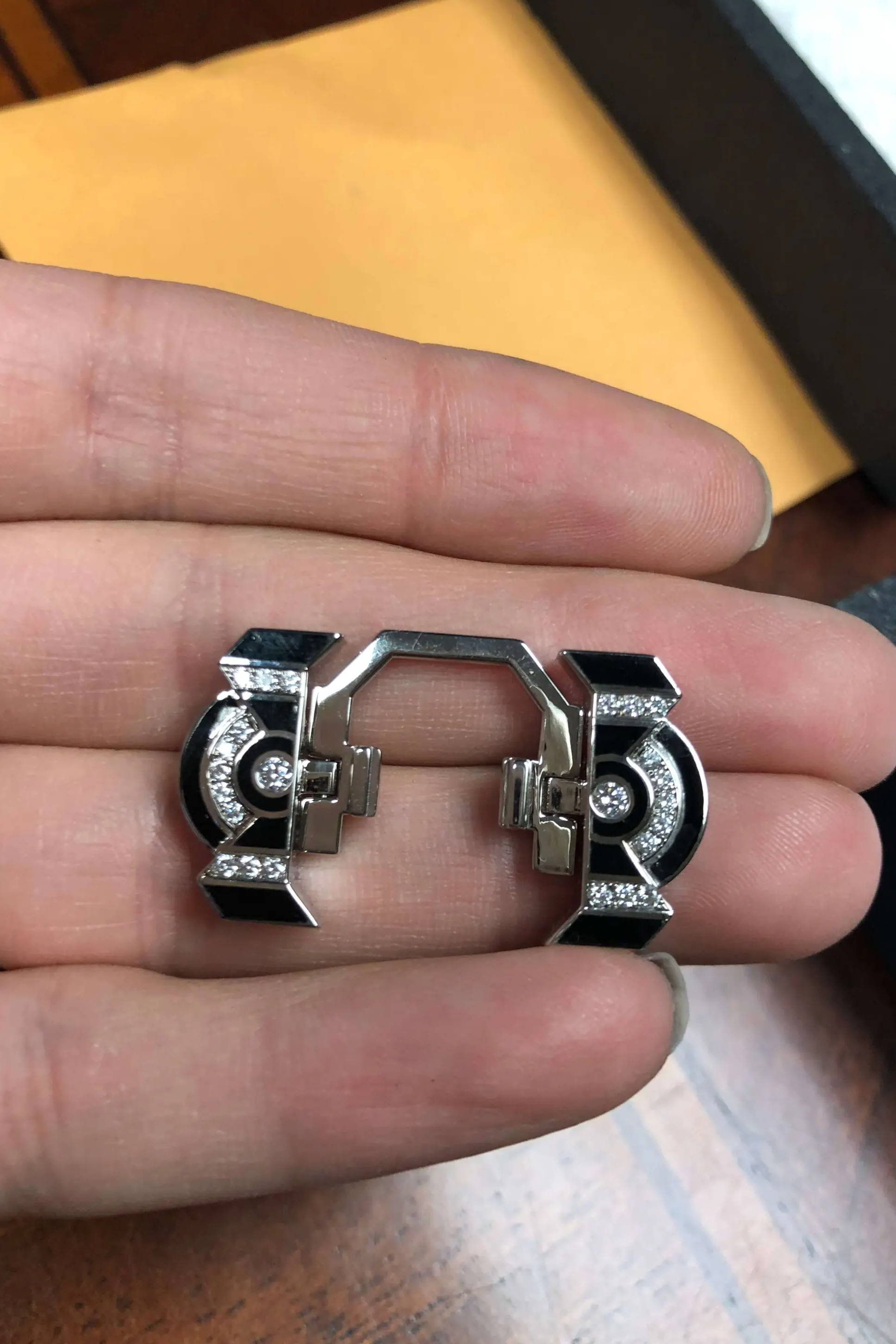 We designed a flexible pave diamond and enamel setting that the ring face could snap into along with a matching buckle that would fasten onto a velvet ribbon. We used stainless steel watch pins in the bracelet components. We then worked with a glove maker who stitched the velvet strap together for us - so many hands were involved in the process of perfecting this piece.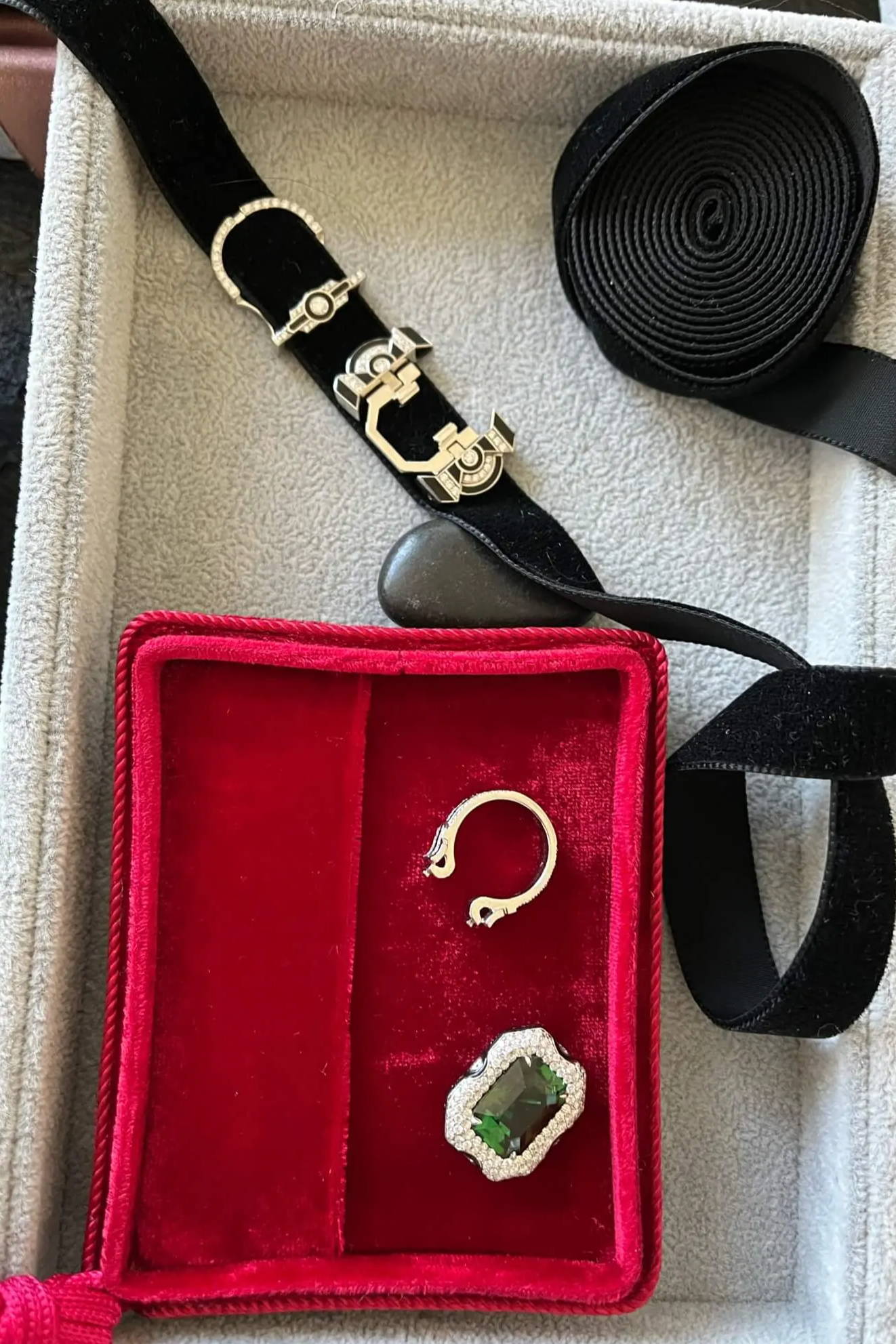 The final piece is a very special one of a kind convertible jewelry design that will stand out in any room. The stunning eight carat emerald cut green tourmaline center stone is a beautiful centerpiece whether worn as a ring or bracelet. We love the versatility of this design and the different styling options that it provides. While this piece has nods to the past with Art Deco influences it is still entirely modern. This design is a beautiful example of good things coming to those who wait. We can't wait to see this piece out in the wild making its debut at cocktail parties and beyond.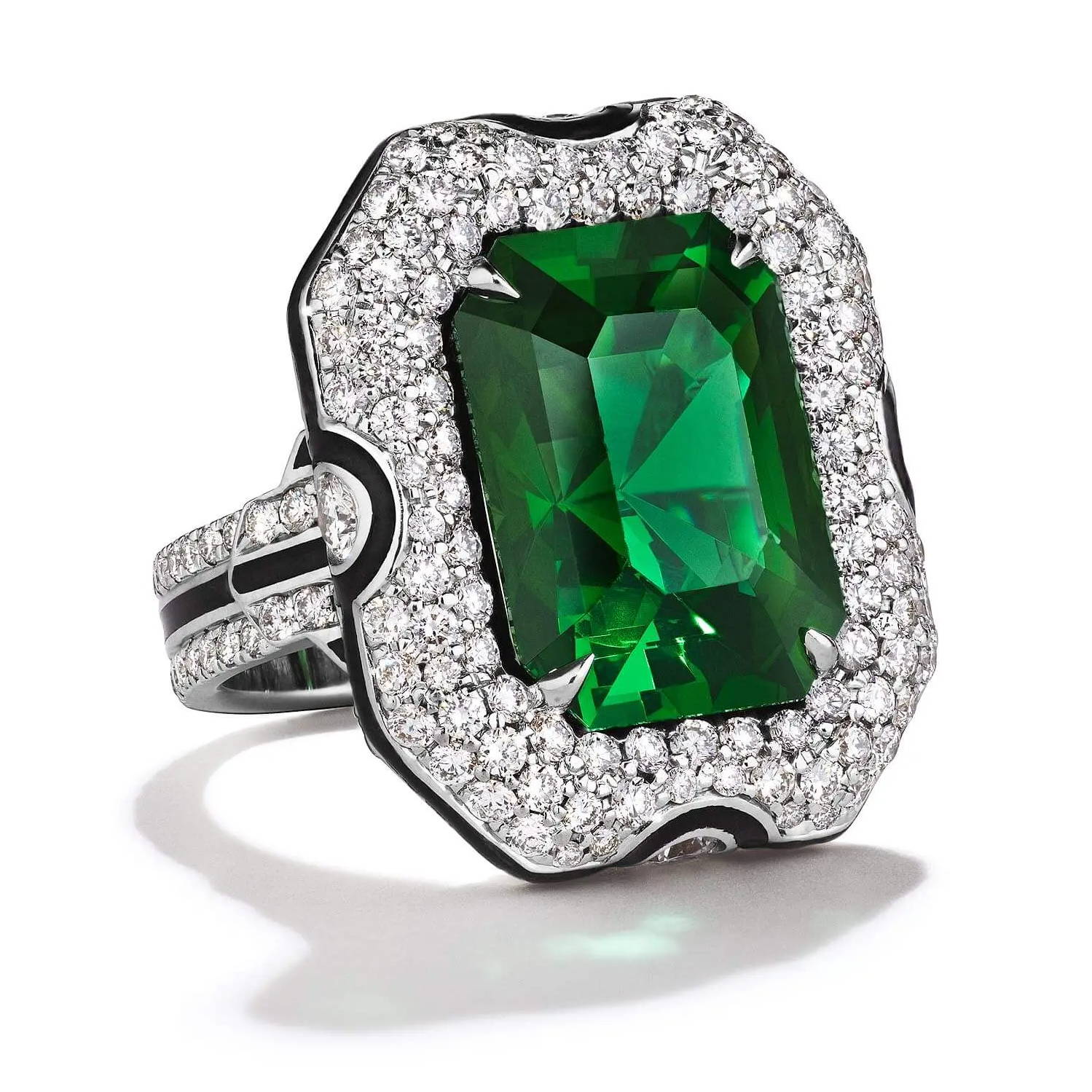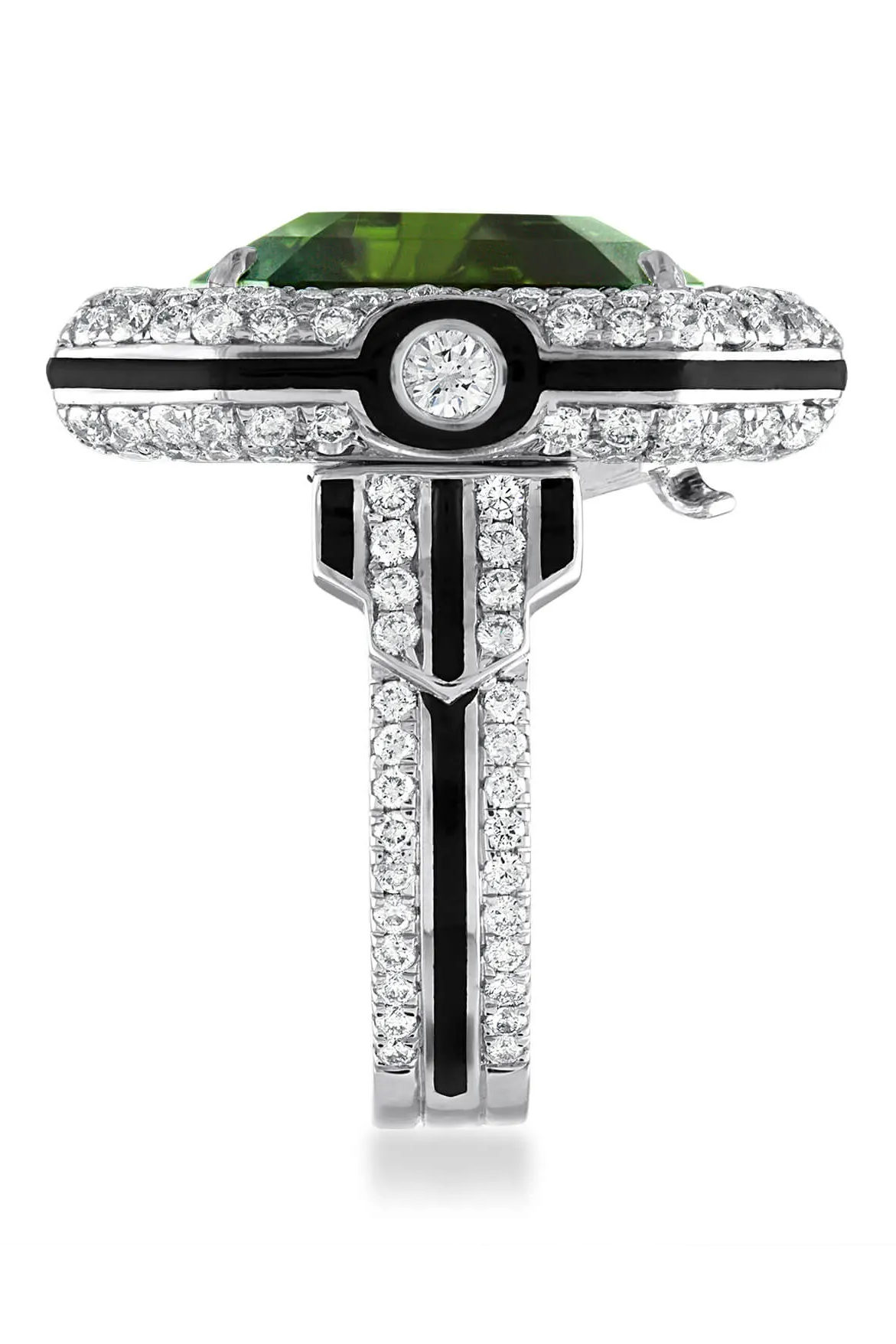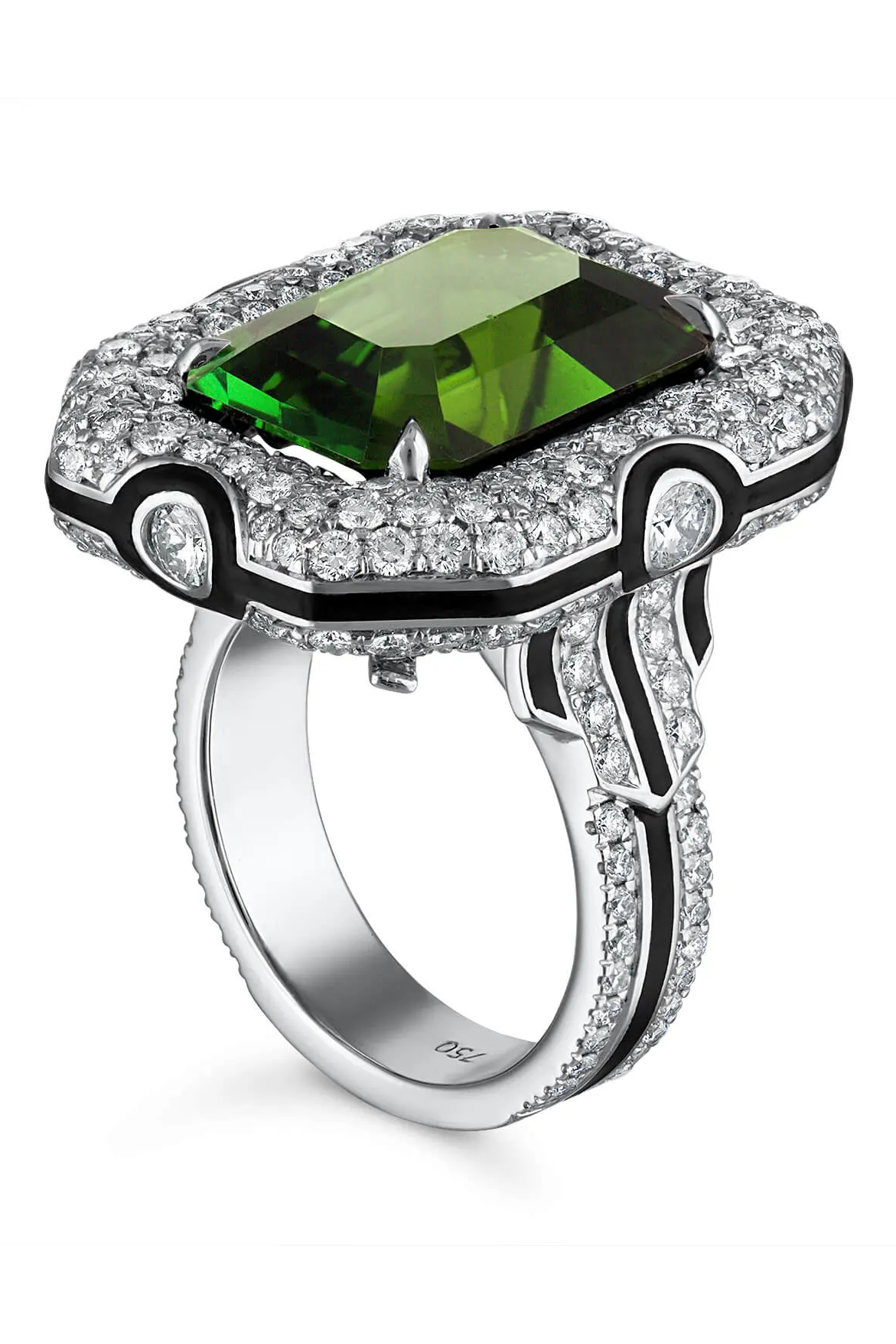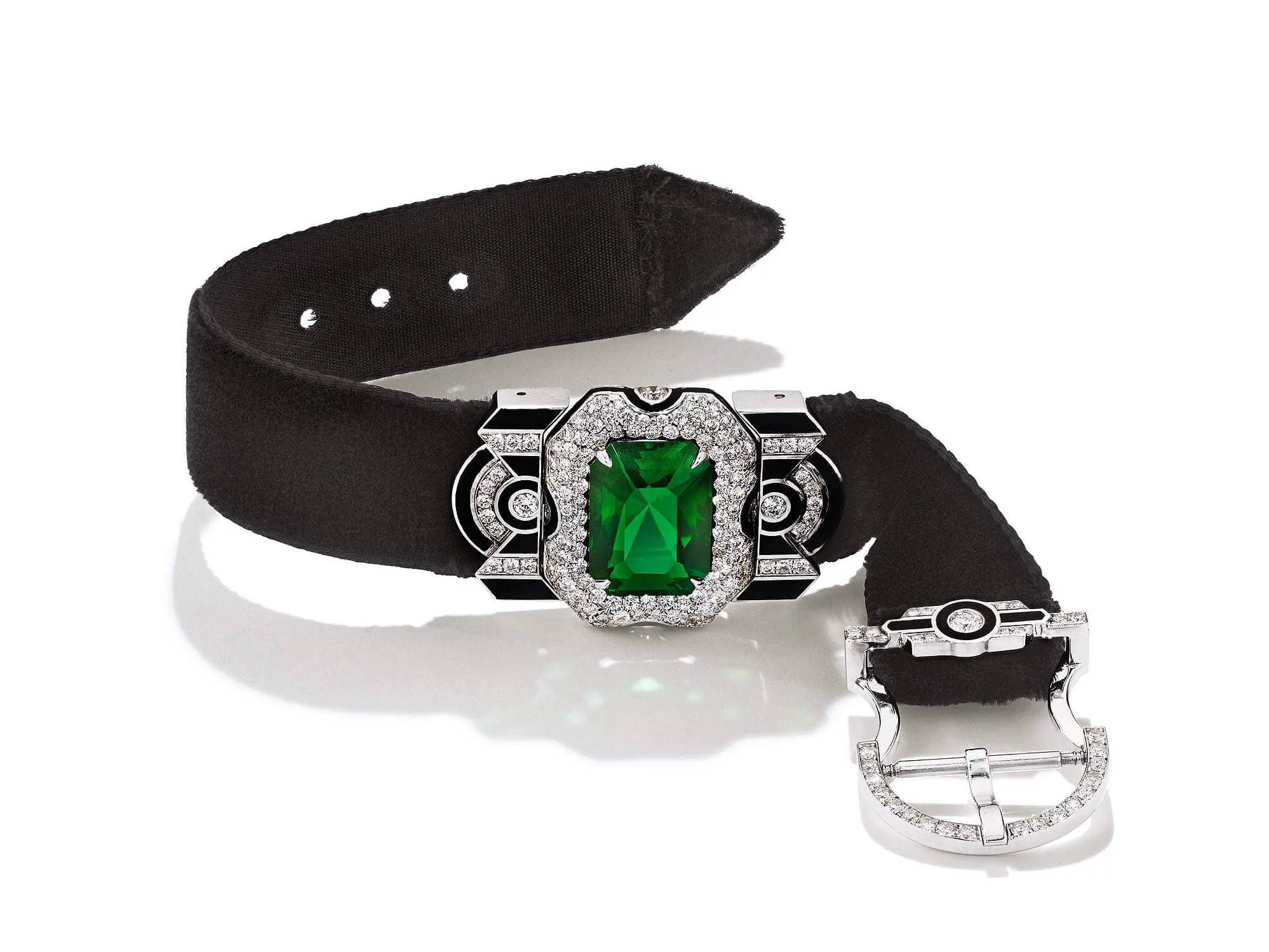 Shop more jewelry below or contact us if you are interested in commissioning a convertible jewelry piece of your own. Whether you're looking for a green tourmaline and diamond art deco ring or something entirely one of a kind, we can't wait to bring your dream jewelry to life.
Contact us to commission a custom designed convertible jewelry piece of your own, for more information on this green tourmaline diamond art deco ring or with any other questions.