Posted by Lindsey Scoggins Studio on Jan 26th 2022
CUSTOM DESIGN STORY: AN EMERALD CUT EAST WEST ENGAGEMENT RING

BY LINDSEY SCOGGINS STUDIO

THE STORY OF A STUNNING BEZEL SET EMERALD CUT DIAMOND RING


Seeing this stunning east west engagement ring come to life was a beautiful process. It started with our client who had a vision of combining two of our engagement ring designs. Her specific ring design did not exist yet so it was a fun process of figuring out exactly what she was looking for and tailoring the design to perfectly align with her vision. Read more below to see how this bezel set emerald cut diamond ring came to life. This east west engagement ring is sure to inspire.
THE INITIAL DESIGN INSPIRATION

Our client came to us with the idea of combining two of our designs for commission - the Emerald Cut Oath Engagement Ring and Emerald Cut and Baguette Diamond Energy Band. We worked through a few versions of pave and baguette layouts before getting it just right and settling on the final design.
Here is another version of the combined Oath Engagement Ring and Energy Band. This one flips the diamond and adds trapezoids to either side giving it a three stone effect.
This major 4+ carat diamond is the focal piece of this east west engagement ring. Finding the perfect diamond was a key piece of this process. After finding the diamond we continued to work with our client to perfect the design and ensure that she was happy with every little detail - down to the baguette diamond placement and pave diamonds that we eventually decided not to include.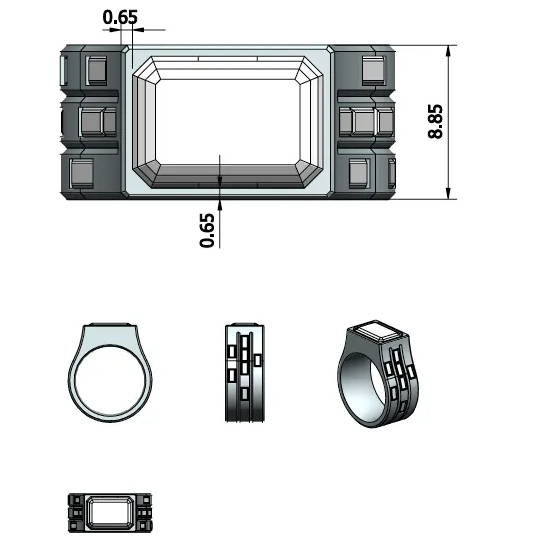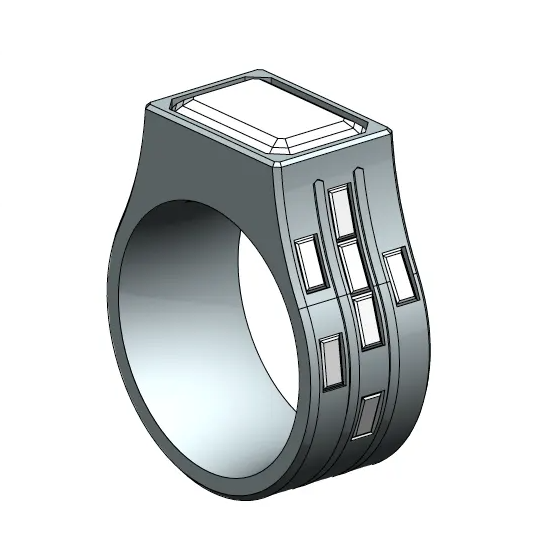 The final piece is a sleek and truly original platinum east west engagement ring. This bezel set emerald cut diamond ring is unlike any other and is sure to make a statement wherever it goes. We loved the process of collaboration to create our client's dream east west engagement ring. We can proudly say that there is nothing else out there like this ring and we think that it is a beautiful representation of no two relationships being the same. This east west engagement ring is definitely going to stand out from the crowd and we can't wait to see it in the world with our client.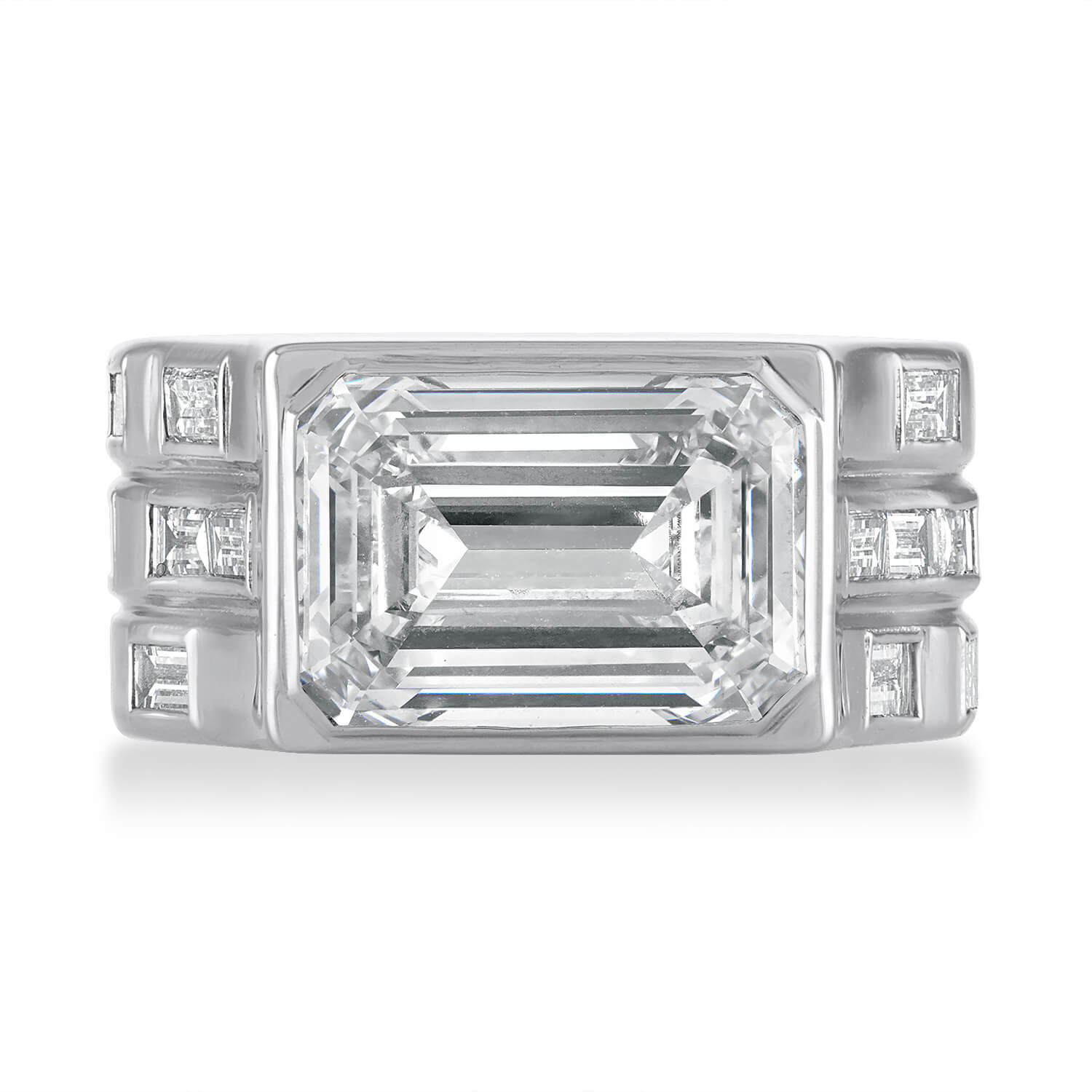 DISCOVER MORE ENGAGEMENT RING DESIGNS FOR COMMISSION

Browse a few more of our engagement rings that are available for commission. These styles can all be customized, combined or simplified to match the ring that you are envisioning. These designs are also great starting points if you'd like to customize further or get an idea for a totally one of a kind design. These can also be made with gemstones if you're looking for more of a cocktail ring style. Contact us if you're looking for another style of an east west engagement ring or bezel set emerald cut diamond ring and we will be happy to discuss options and design something new for you.
Contact us to commission a custom designed east west engagement ring of your own, or for more information on bezel set emerald cut diamond rings or any of the jewelry shown here.