Posted by Lindsey Scoggins Studio on May 1st 2022
CUSTOM DESIGN STORY: A DIAMOND MOON BRACELET

BY LINDSEY SCOGGINS STUDIO

THIS GOLD AND DIAMOND MOON PHASE BRACELET INCLUDED 5 DESIGN ITERATIONS, 22 CASTINGS AND 175 DIAMONDS MADE OVER THE COURSE OF 10 WEEKS.


Inspired by the phases of the moon, this beautiful bracelet was brought to life for a special client who wanted a unique yet wearable bracelet. Throughout the design process the celestial theme expanded and we added little diamond stars to a few of the crescent moons. The final piece is set in a warm 18 karat rose gold and is enhanced with just the right additions of pave diamonds in various sizes. The way that this moon bracelet is linked together makes it fluid and subtle. On first glance you might not realize that each link is a phase of the moon. Read the full custom design story and see some of the designs and the final piece below.
The initial designs took about 14 hours to complete and we designed five different versions before settling on the final moon bracelet design. It took even longer to translate the sketch version of the design to the CAD (computer-aided design) which would be printed in gold. It took our CAD designer 17 hours over the course of eight different iterations to get the final version of the moon bracelet ready for printing.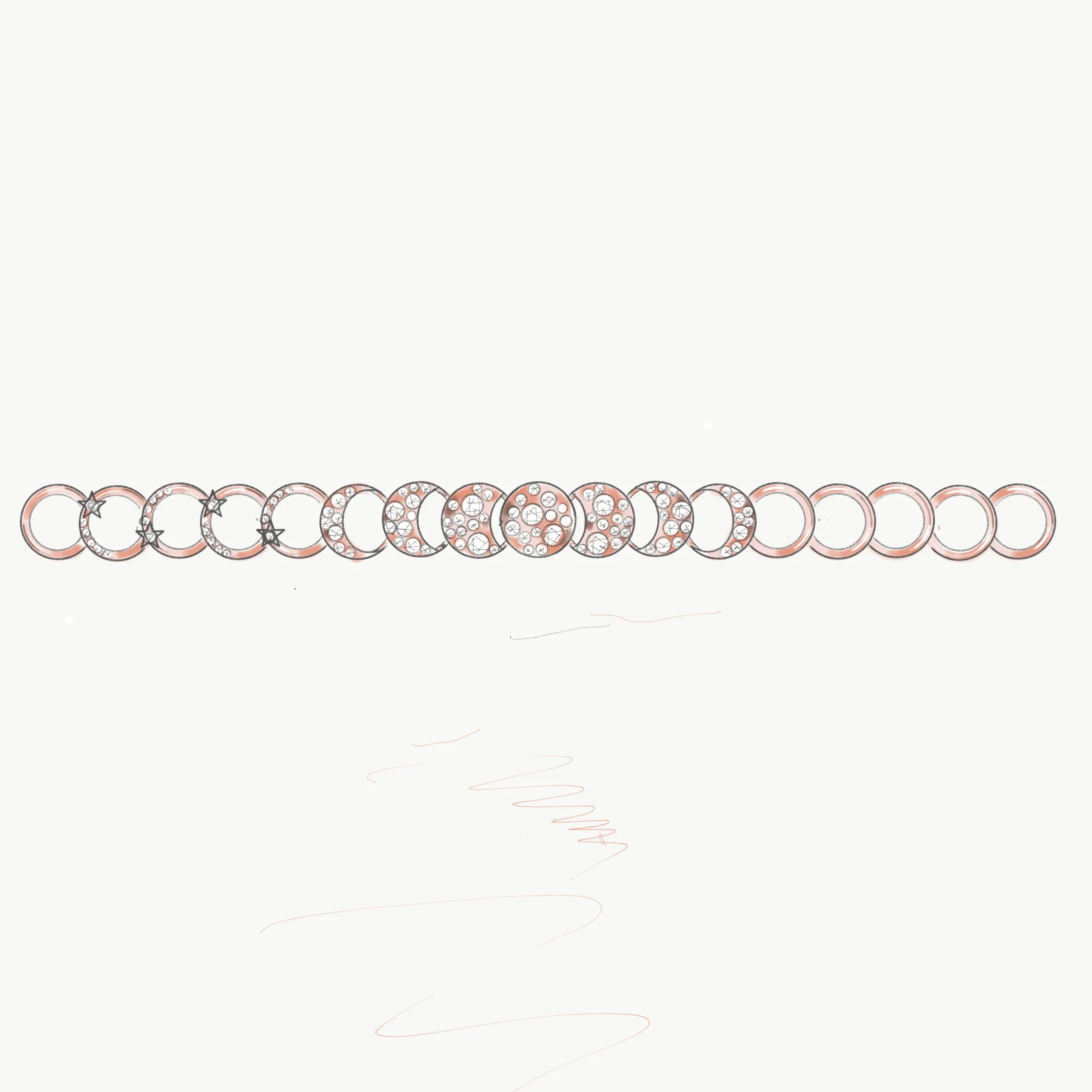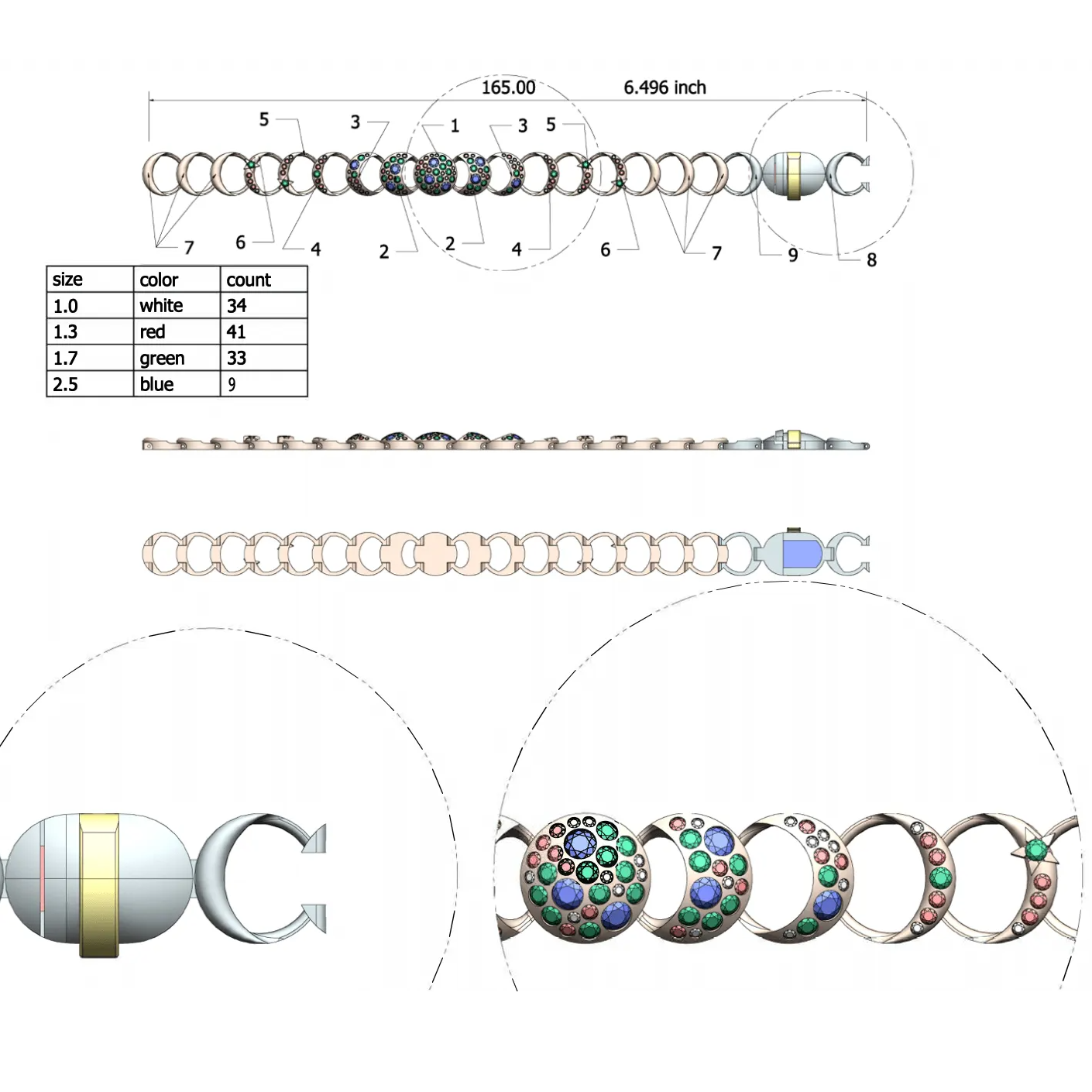 The moon phase bracelet uses 22 individual castings that were then soldered together by our jeweler. It took ten days for the castings to be completed. From there, it took our jeweler about two weeks to assemble the bracelet and set 175 pave diamonds into each moon phase on the bracelet.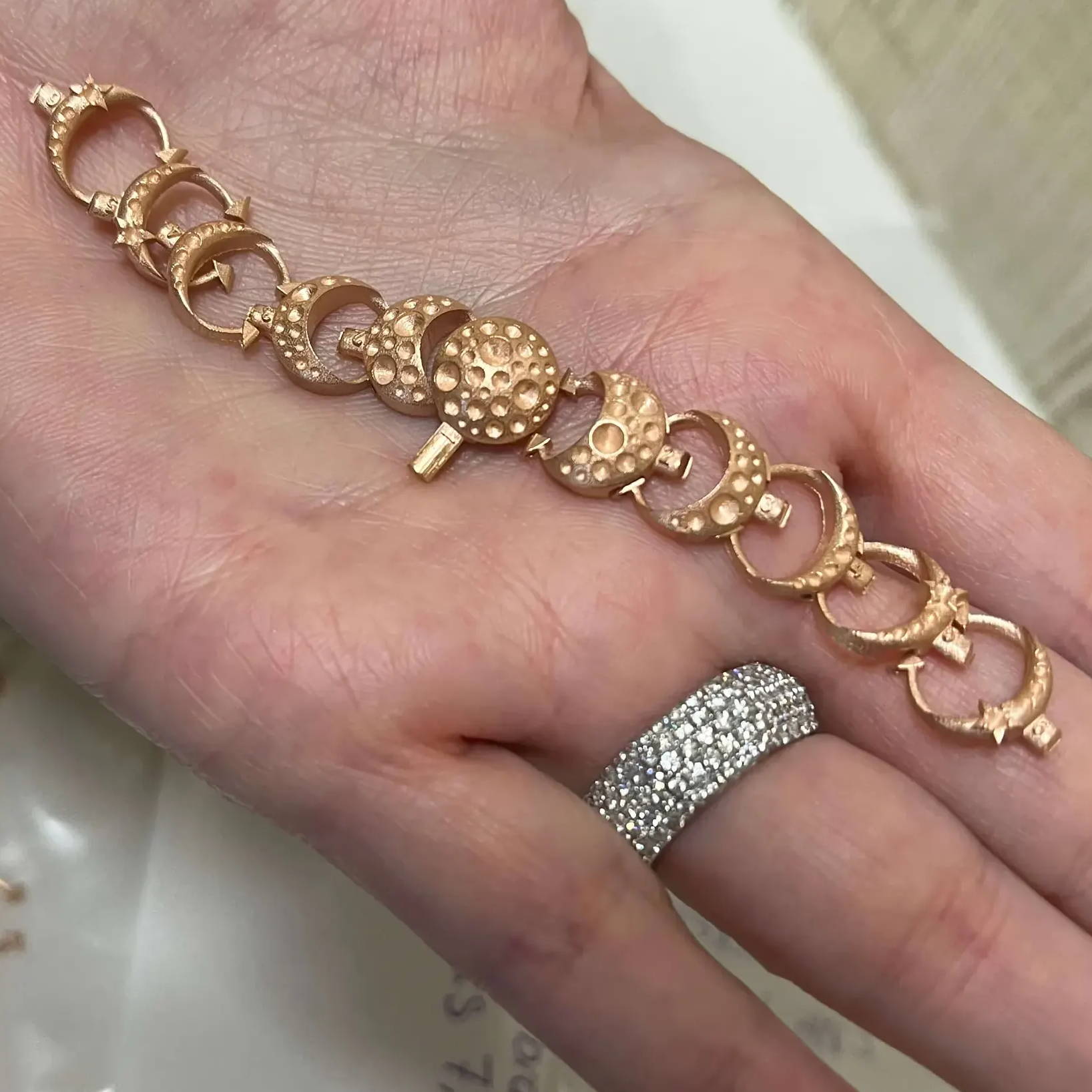 After about ten weeks the diamond moon bracelet was finally complete. It was well worth the wait for this beautiful design to become a reality. The diamonds sparkle beautifully and catch the light from every angle. We'd love to make more versions of this piece - possibly a moon phase necklace, ring, pendant or a black rhodium and white diamond version. Contact us to have yours made or discuss design possibilities.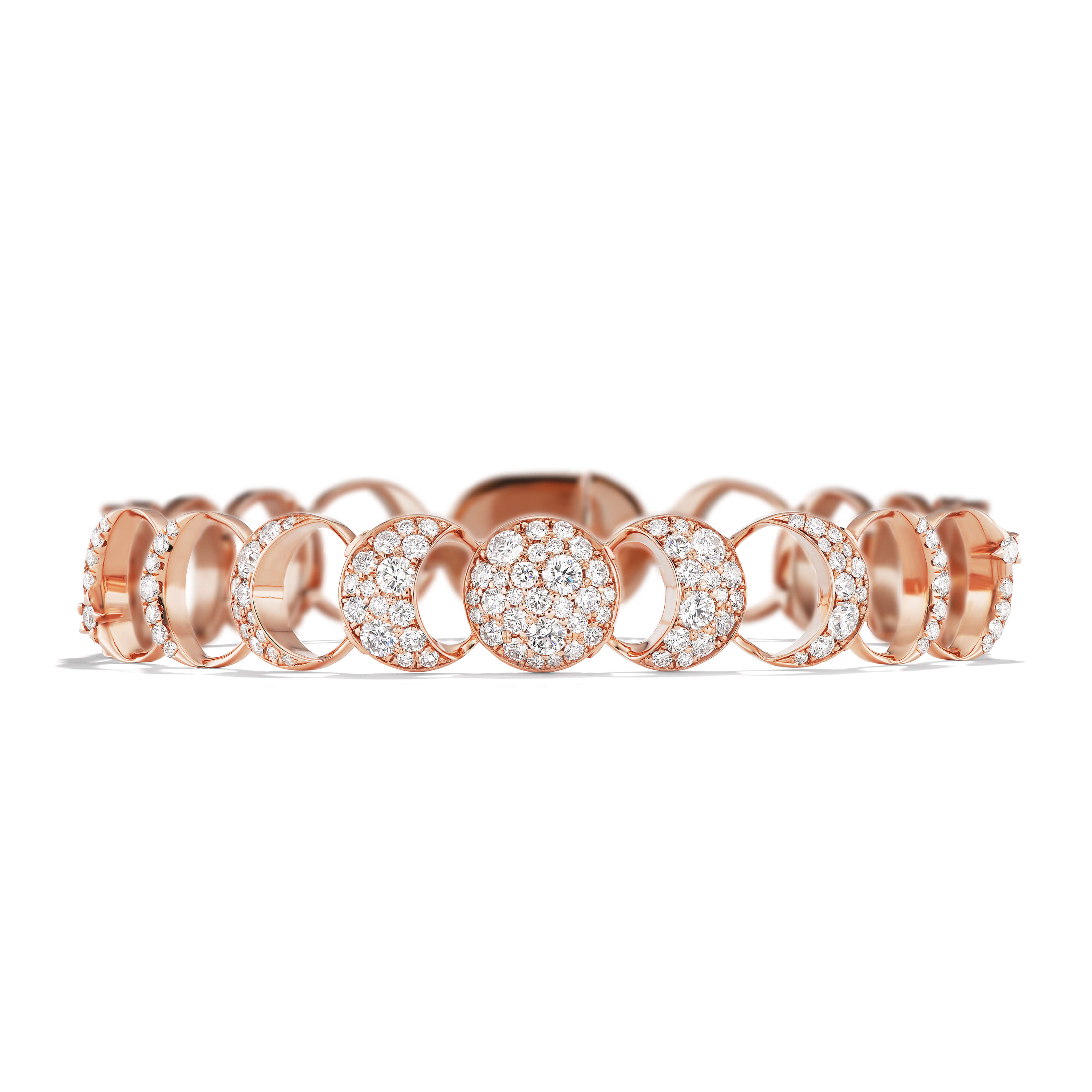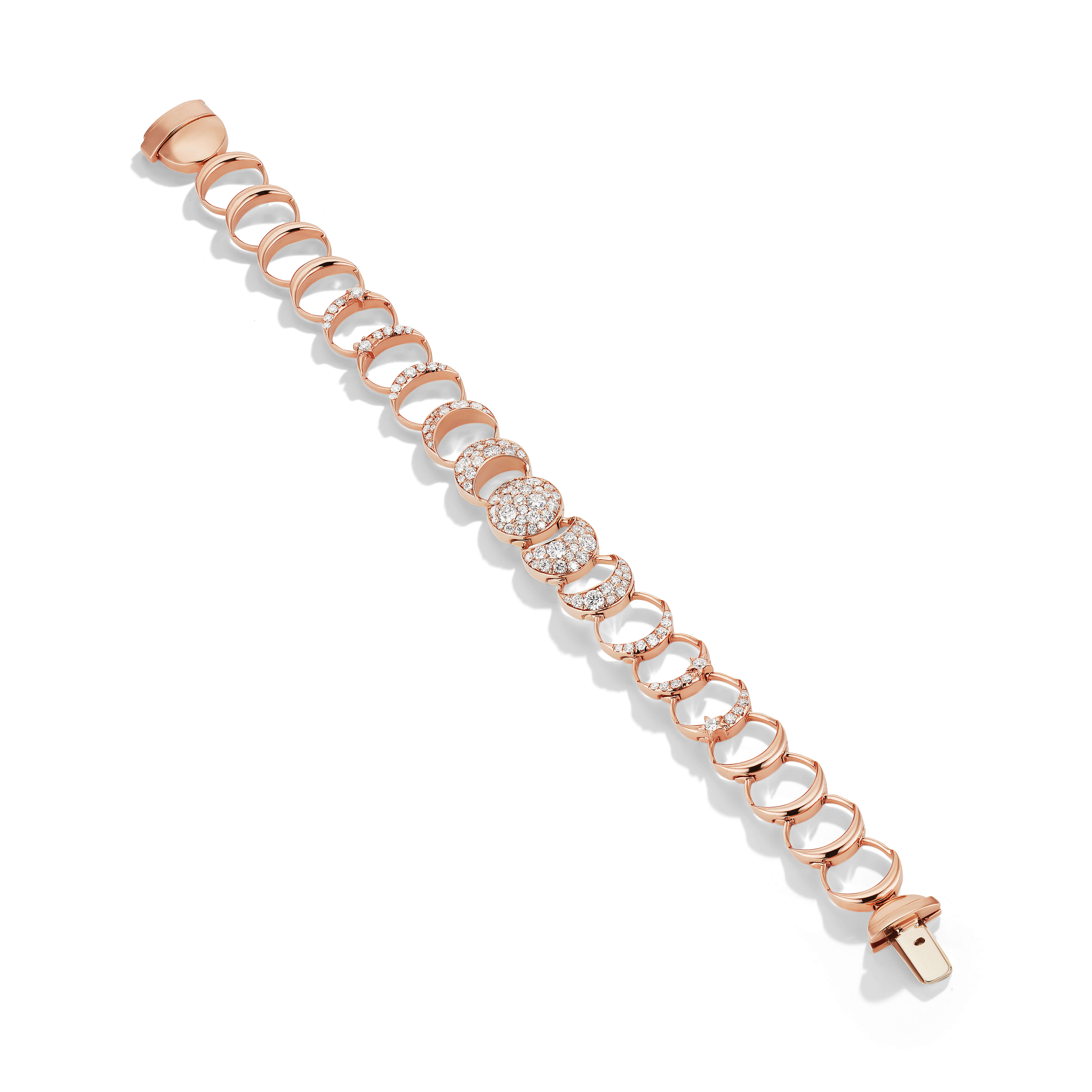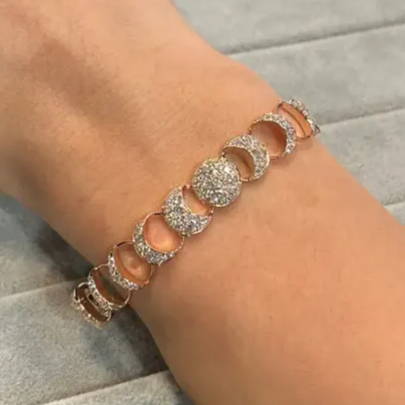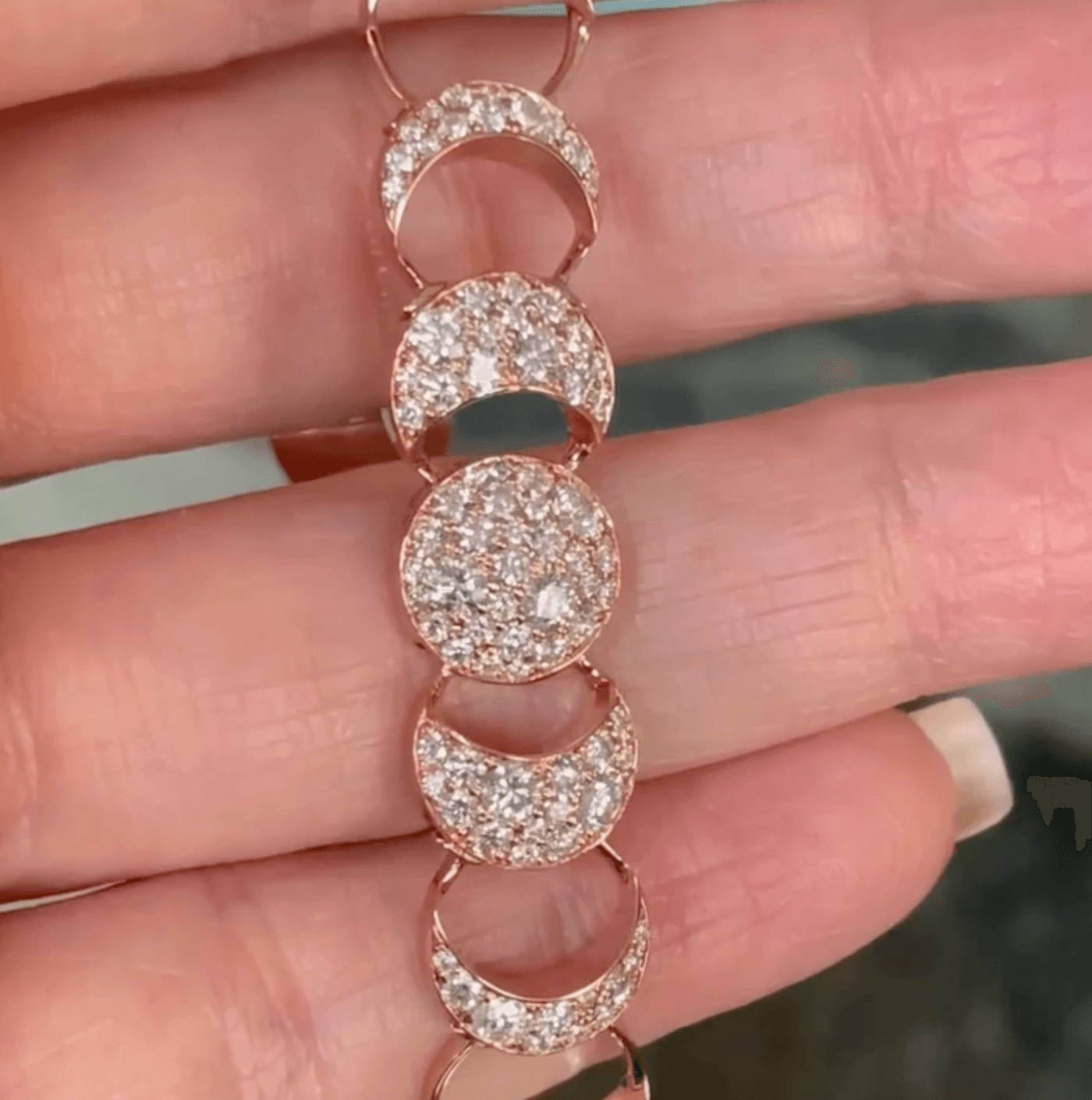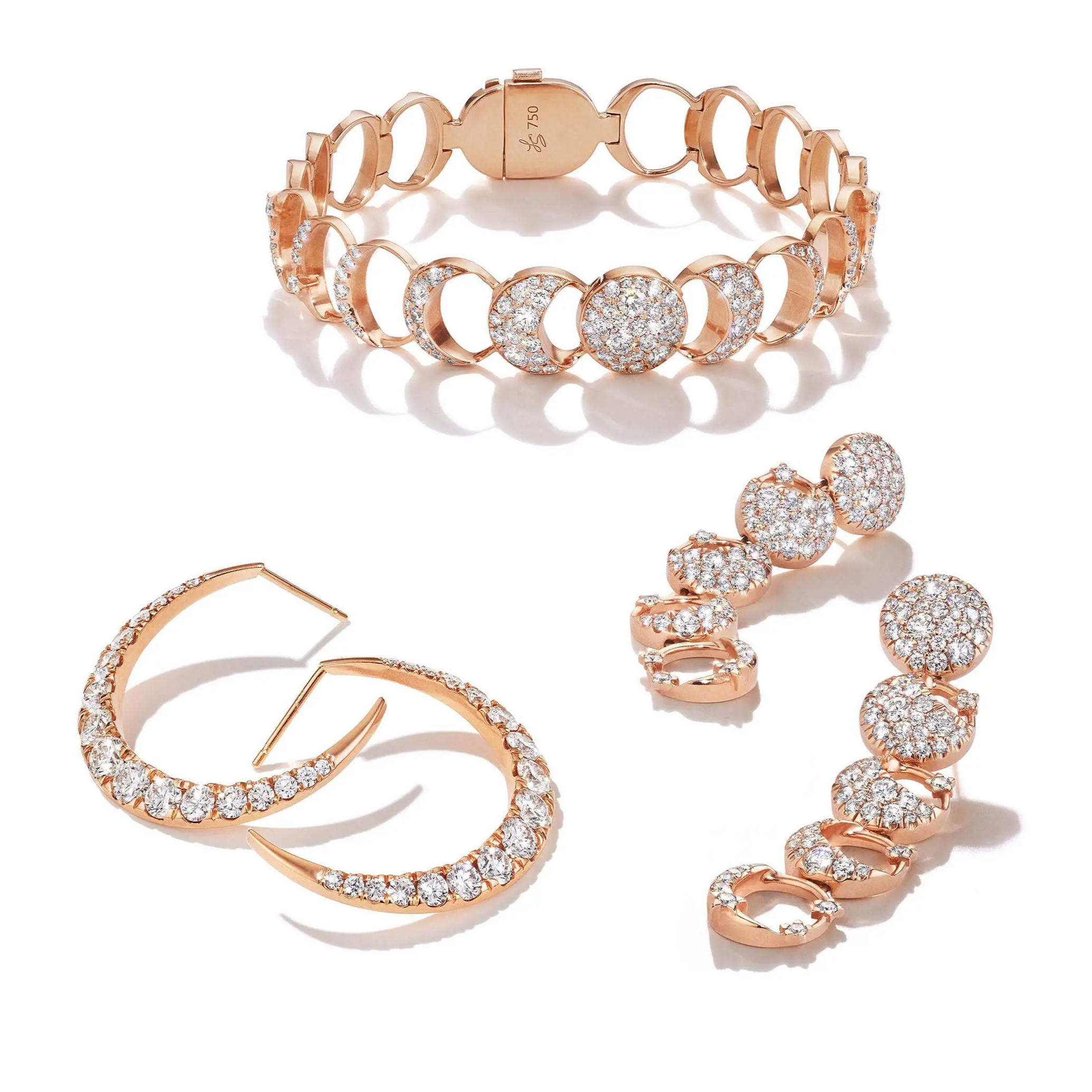 DISCOVER MORE JEWELRY FOR COMMISSION

Shop a few of our existing celestial designs including a diamond moon necklace, diamond sun necklace and diamond star necklace and earrings. If you're looking for another unique diamond bracelet, our pave and tennis bracelet style Oath cuffs are a great option, or opt for a classic tennis bracelet for a more traditional look. We can also customize any of these designs to include a celestial touch or to match your preferences.
Contact us to commission a custom designed diamond moon bracelet, another version of a moon phase bracelet, necklace or ring, or any custom jewelry of your own.