Posted by Lindsey Scoggins Studio on Feb 8th 2023
SPOTLIGHT ON... THE JEWELRY RESETTING PROCESS

BY LINDSEY SCOGGINS STUDIO


Jewelry resetting is the process of using old or existing jewelry to repurpose it to make something new. While many opt for reset engagement rings after a milestone anniversary, we have reset everything from diamond solitaire stud earrings to bracelets incorporating gemstones and diamonds from a variety of inherited pieces. The possibilities are endless and we are happy to accommodate anything that you have in mind. We know how personal and sentimental inherited jewelry can be so we take the utmost care to ensure that the integrity of your heirlooms is maintained. Read below for a look into the typical steps taken during the jewelry resetting process.
First we unmake your existing jewelry. There is added time to disassemble your piece (or pieces) and it takes time for our jewelers to ensure diamonds and gemstones are kept intact throughout the entire process. Depending on your preferences we will return the parts of the jewelry that we do not use in your reset to you or can credit the value of gold or precious metal towards the cost of your reset.
Once your jewelry is disassembled, we scan and measure the diamonds, stones and materials from the old piece that will be used in your new piece. This is important to ensure that your new jewelry will be made to fit your body and your existing stones.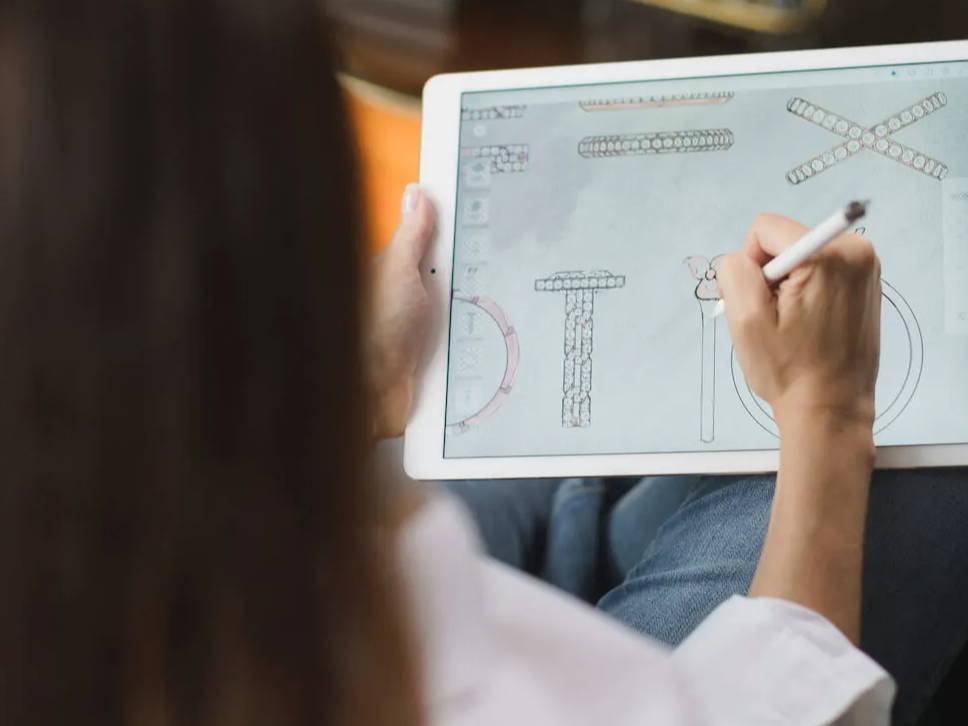 From there, we build your new piece and create a design to fit your existing materials and new specifications. CAD designs have to be built to specifically fit your diamonds, gemstones and sizing specifications. After this, we're ready to make your new piece.
The amount of time to complete your reset depends on the complexity of your piece and amount of work required. Because of this, we can't give a timing estimation here but will be able to give you a better estimate while we talk through what you're looking for and you decide on a design.
If you're interested in upgrading an engagement ring or another piece of jewelry, the process is the same as above, however we will discuss with you at the beginning of the process whether you would like to keep your diamond or use it to make something else. We can also discuss selling or trading in your diamond to one of our diamond dealers.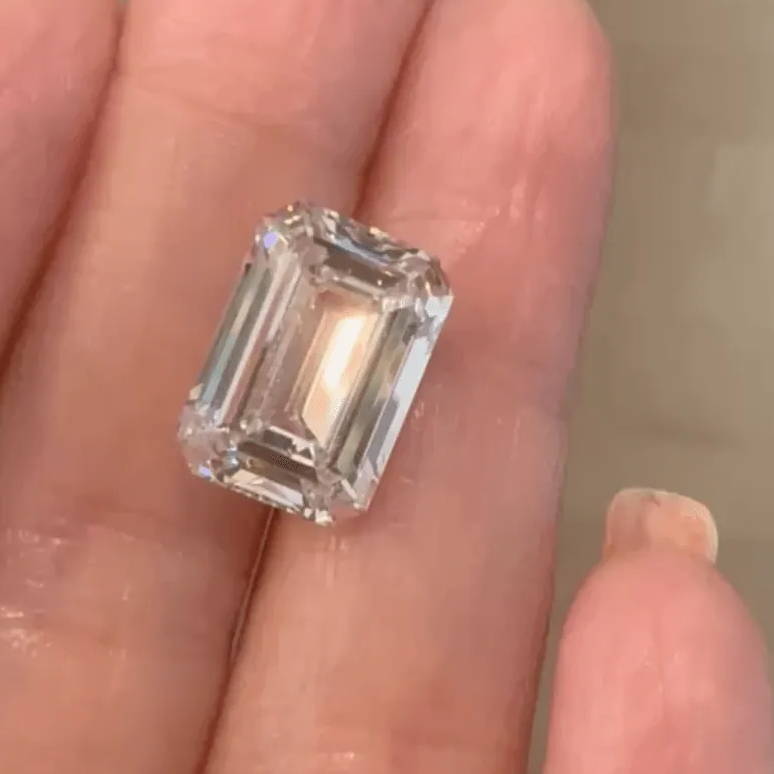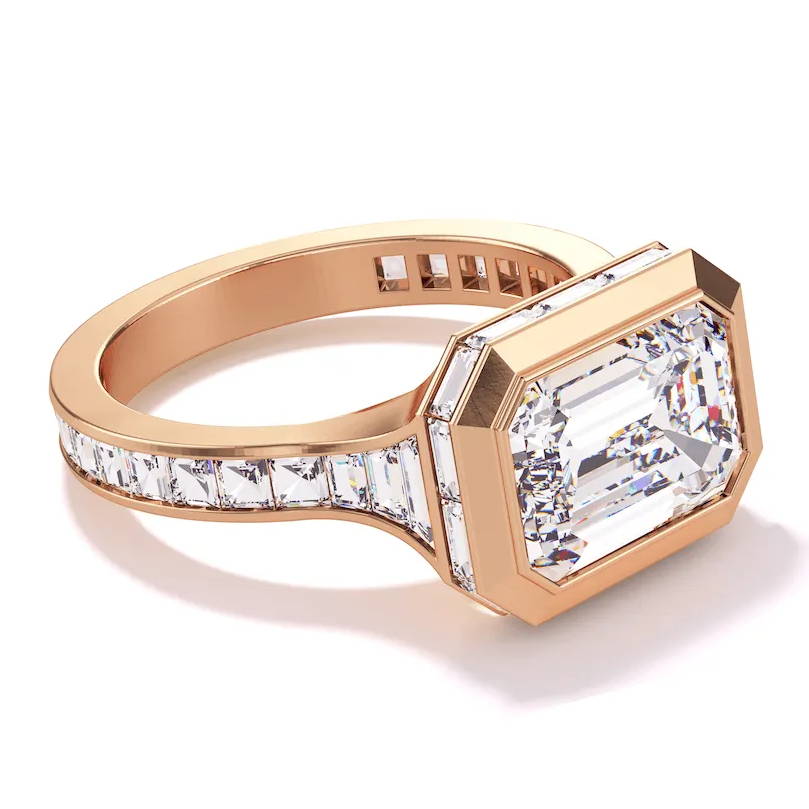 MORE RESET ENGAGEMENT RING DESIGNS
Our Endless Loop collection designs are great options for upgrading a round brilliant or oval diamond engagement ring. Our Endless Loop Toi et Moi ring could also upgrade a pair of diamond solitaire stud earrings.
Our Favorite Reset Designs
These are a few jewelry resetting designs that we've done for clients in the past. While engagement ring resets are one of the most commonly sought after jewelry resets, we've also done diamond stud earrings, necklaces and bracelets.
A client upgraded her classic solitaire earrings to our Oath Cuff Double Earring design for a very modern upgrade. We also love the option of upgrading your setting style with something like our Octagon Halo Studs, Star Studs or Oath Studs.
We love the idea of resetting an inherited diamond or gemstone in a tennis inspired setting. The five stone necklace below used a client's inherited diamond along with birthstones to represent each member of her family. Reset a diamond solitaire necklace in our Oath setting for an edgy upgrade.
One of our favorite and most unique resets used diamonds and rubies that a client inherited from her grandmother to create a one of a kind bracelet in a scattered pattern with a sweet note of engraving on the back. Our Evil Eye bangle would also be a great way to reset round gemstones that might have been used in another piece.
Update a dated cocktail ring or gemstone piece with our modern Oath settings. These are the perfect way to give new life to an older style and turn it into something that you'll actually wear.
DISCOVER MORE DESIGNS THAT WE'D LOVE TO RESET
These pieces would make great jewelry resetting and reset engagement ring design options.
Contact us for more information on jewerly resetting process or to inquire about resetting any of your jewelry or if you're interested in a reseet engagement ring.