Posted by Lindsey Scoggins Studio on Jun 9th 2021
AN ORIGINAL FABLE: THE FOX & THE PHOENIX

BY LINDSEY SCOGGINS STUDIO

DISCOVER AN ORIGINAL FABLE THAT INSPIRED OUR LATEST COLLECTION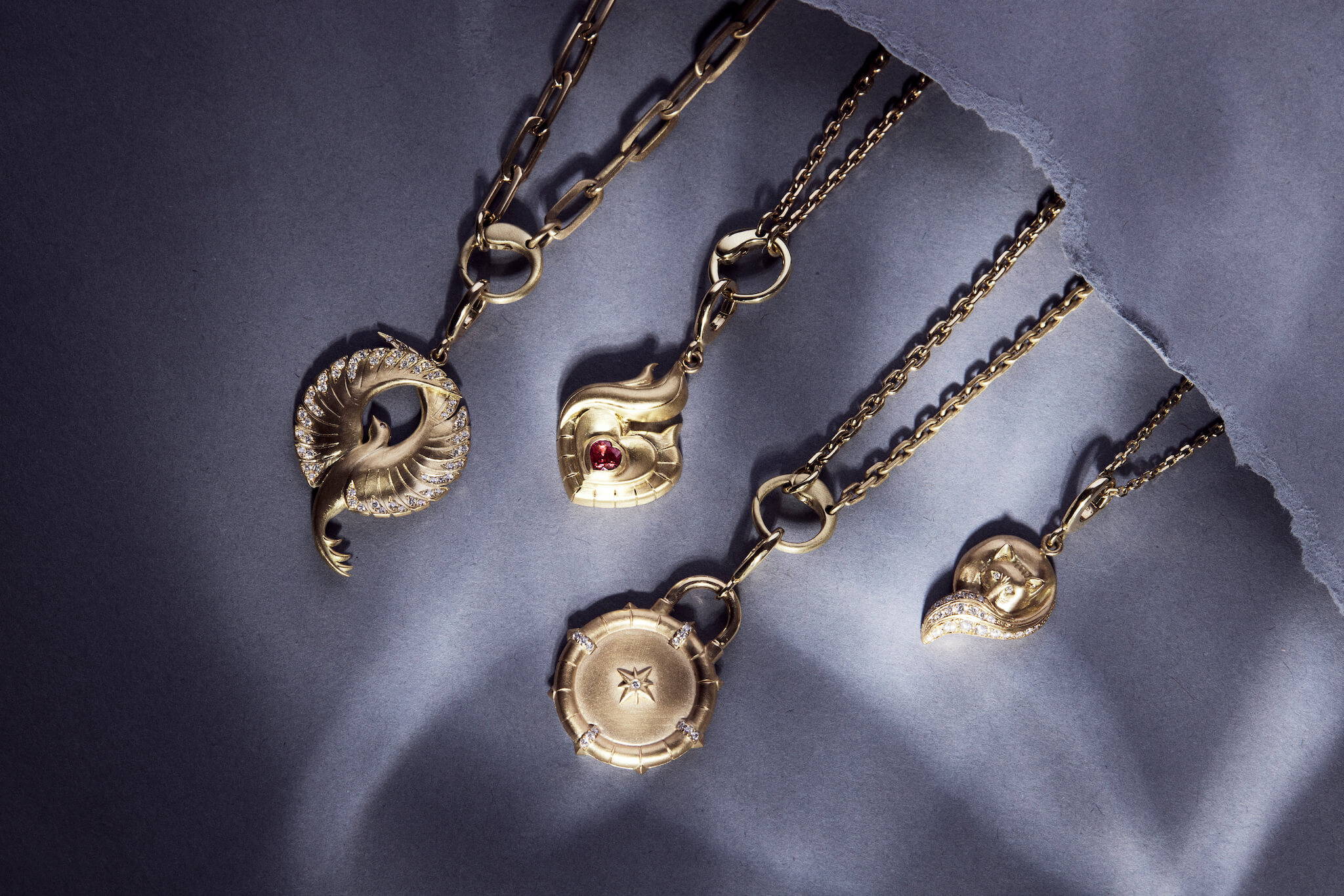 At long last, we're excited to introduce our latest labor of love, the Fable Collection - a series of collectible pieces that pay tribute to the female experience: intuition, passion, transformation and purpose. Sculptural in design for a weight you can feel, and glowing with a rich satin finish. Accompanied by an original fable, of course. What started out with our exploration into using animals in jewelry turned into a full fledged fable. See how it came to life on our Instagram stories and discover the full collection below.
There once lived a fox who loved to collect treasures from the forest. A truffle here, a fossil there - each held a memory of her adventures finding them. Her natural instinct served her well as she continued to explore further from home. She knew there was a risk in journeying to unfamiliar places alone, but she couldn't resist the idea that her greatest treasure was yet to be discovered. She carried a small lantern as she hunted in the wee hours so as not to disturb the other animals.
One evening she was walking through the open forest. Her eyes and mind were fixed on the trees as she grasped for a stray silk ribbon dangling from a branch and just out of reach. Out of the corner of her eye, she thought she saw a shooting star in the evening sky, when all at once, the forest went up in flames.
There she stood as fire overcame the trees, doing her best to madly tamp down the flames in her effort to put out the blaze. She realized that in her quest for the ribbon her lantern fell and started the fire.
Her cries for help soon brought other forest creatures running. As they put out the fire, the fox thought to herself: "how could I let this happen? I am always so aware and alert."
Suddenly the ashes started to swirl and the ground began to shake. A majestic Phoenix arose from the remnants and the charred earth transformed once again into a lush forest. The breathtaking creature stared down at the fox as she flapped her wings.
"My dear fox. You seem to have forgotten the qualities that have served you so well in the past. What use is it to have such sharp instinct and fierce passion if you don't use them together?"
She handed the fox a golden compass strung on a chain and said, "keep this as a reminder that your heart is your best guide if you keep your eyes open."
Instinct alone cannot fulfill you. Passion alone cannot guide you. But when used in harmony they will never fail you.
Contact us to inquire about any of the jewelry shown here, to explore custom design options, or with any questions about the Fable collection.