Posted by Lindsey Scoggins Studio on Apr 28th 2021
CUSTOM DESIGN STORY: A RAINBOW SAPPHIRE ETERNITY BAND

BY LINDSEY SCOGGINS STUDIO

THIS ONE OF A KIND RAINBOW SAPPHIRE ETERNITY BAND CREATES A MESMERIZING RAINBOW EFFECT


One of our favorite clients, Danielle, is back for another custom commission. This time, she was in the market for a statement ring. The idea originated when Danielle was in the studio and saw our Continuum yellow gold one row pave eternity band.
The concept of a colorful rainbow sapphire eternity ring using larger multicolored stones was brought to life over the next few weeks. Like all of our Continuum bands, Danielle's had to be individually calibrated to fit her finger and the gemstones. Each sapphire had to be just the right size to fit perfectly into the sapphire eternity band and just the right color to create the subtle rainbow effect. After hours of sorting through 28 carats of sapphires we finally found the perfect five carats of sapphires, and added a carat of diamonds to create the finished piece.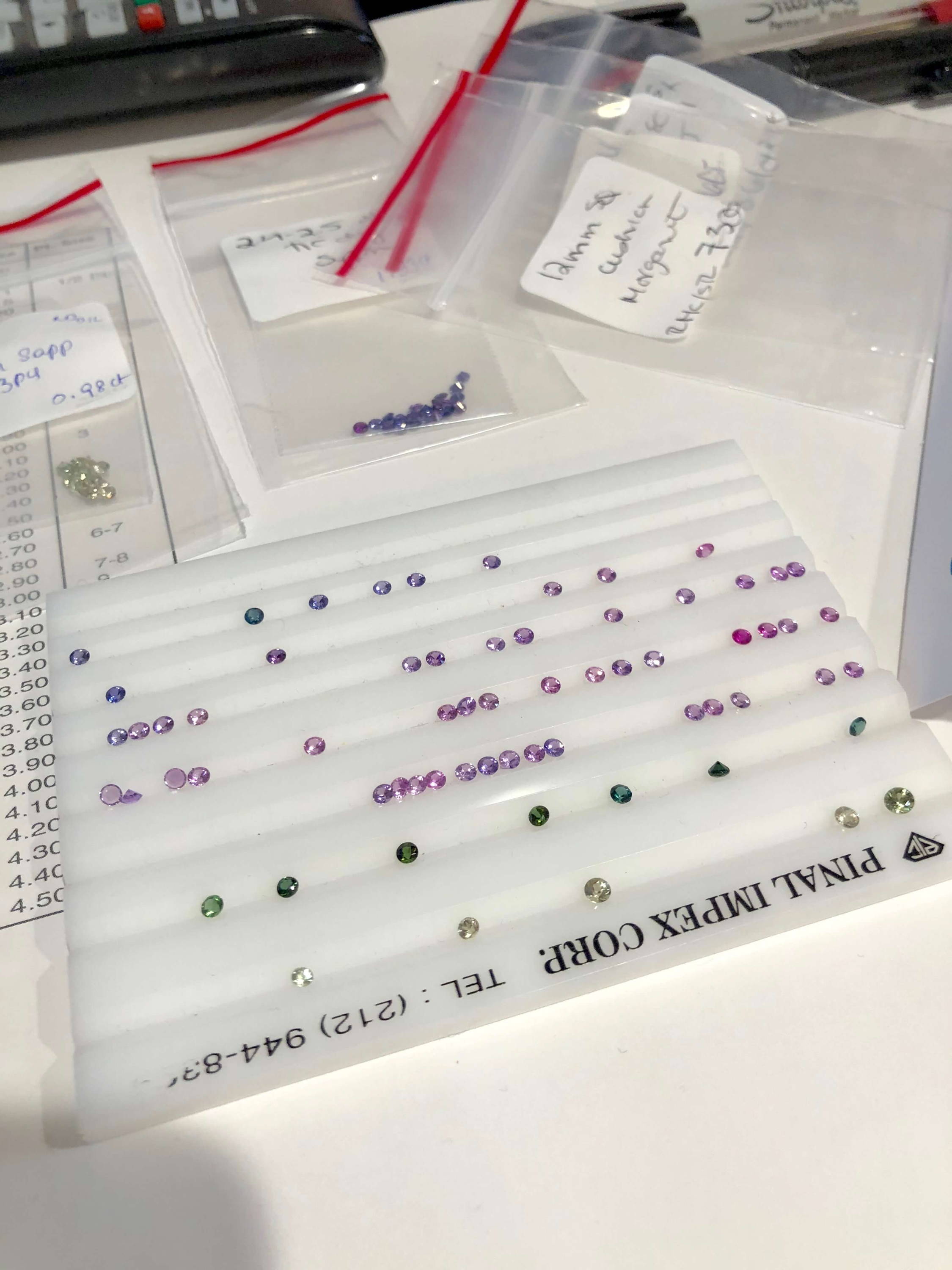 How many sapphires does it take to find the perfect combination? Hundreds.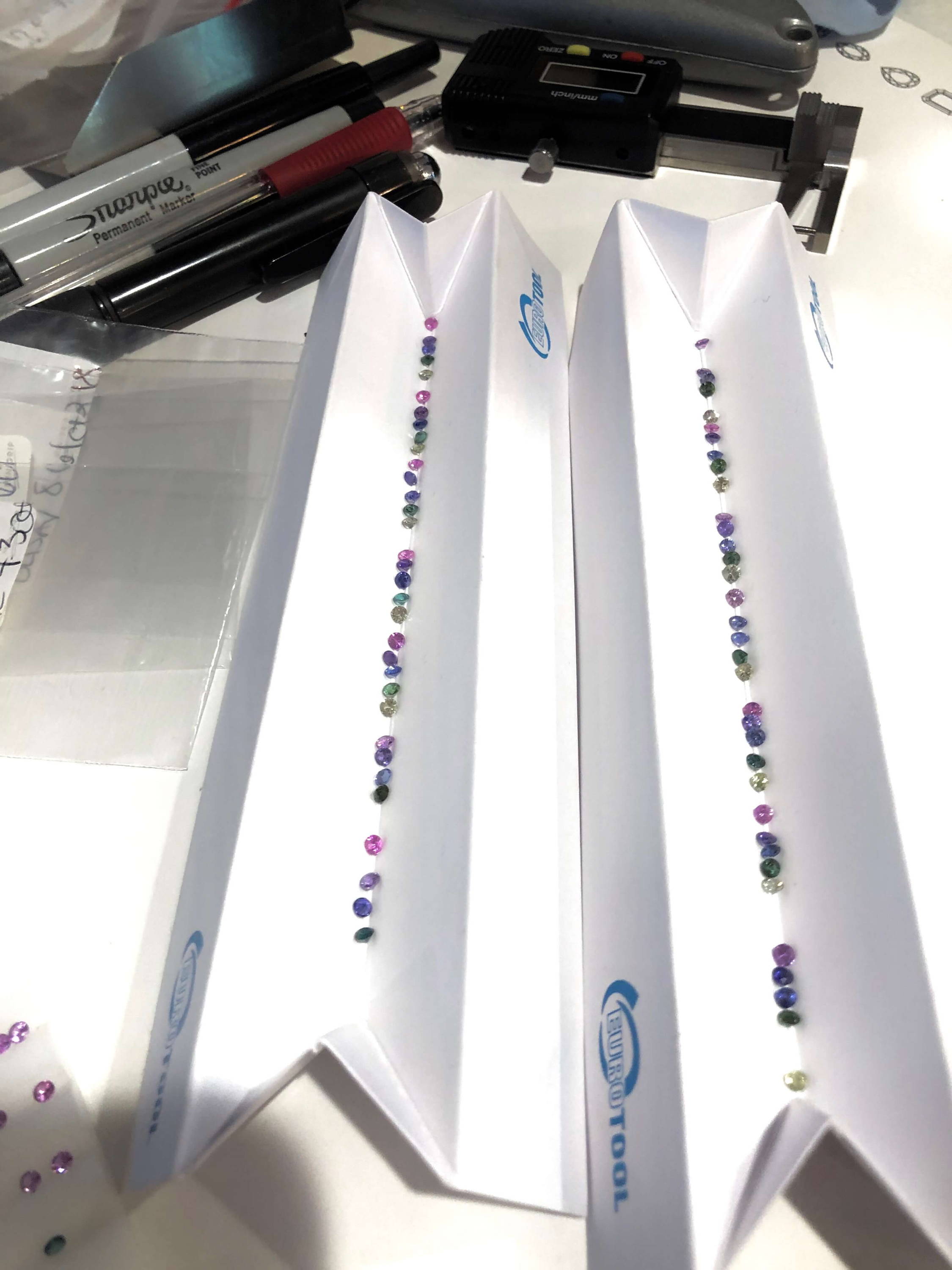 Sapphires waiting to be set into the rainbow sapphire eternity band.
The final ring is a piece as beautiful and unique as the wearer. Each sapphire is different from the rest, yet they all look like they are exactly where they are meant to be. With sapphires visible from every angle, this sapphire eternity band is sure to attract the best kind of attention. Read more about Danielle's jewelry collection here and to read another one of her custom design stories, click here.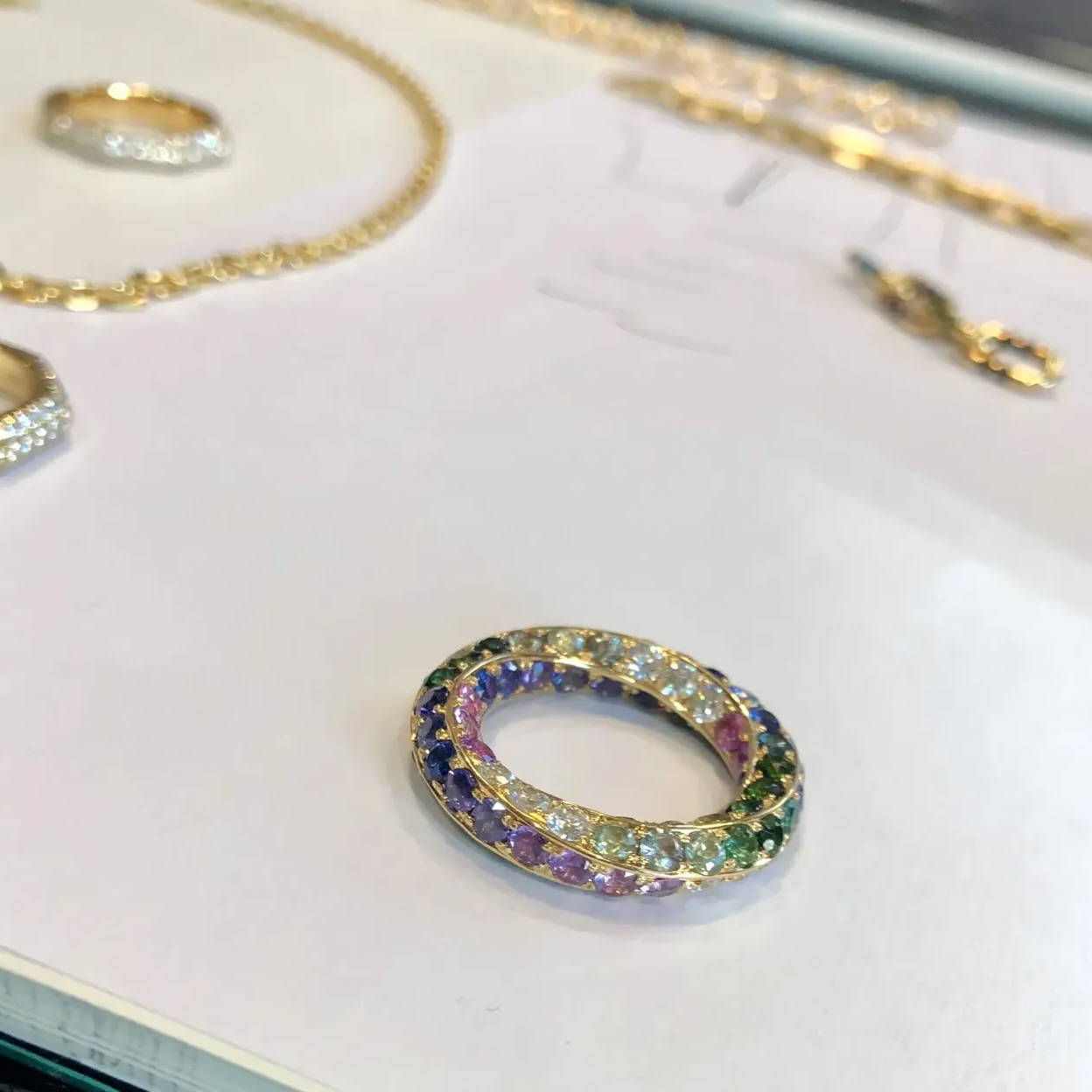 We like to think that this is the perfect rainbow sapphire eternity band.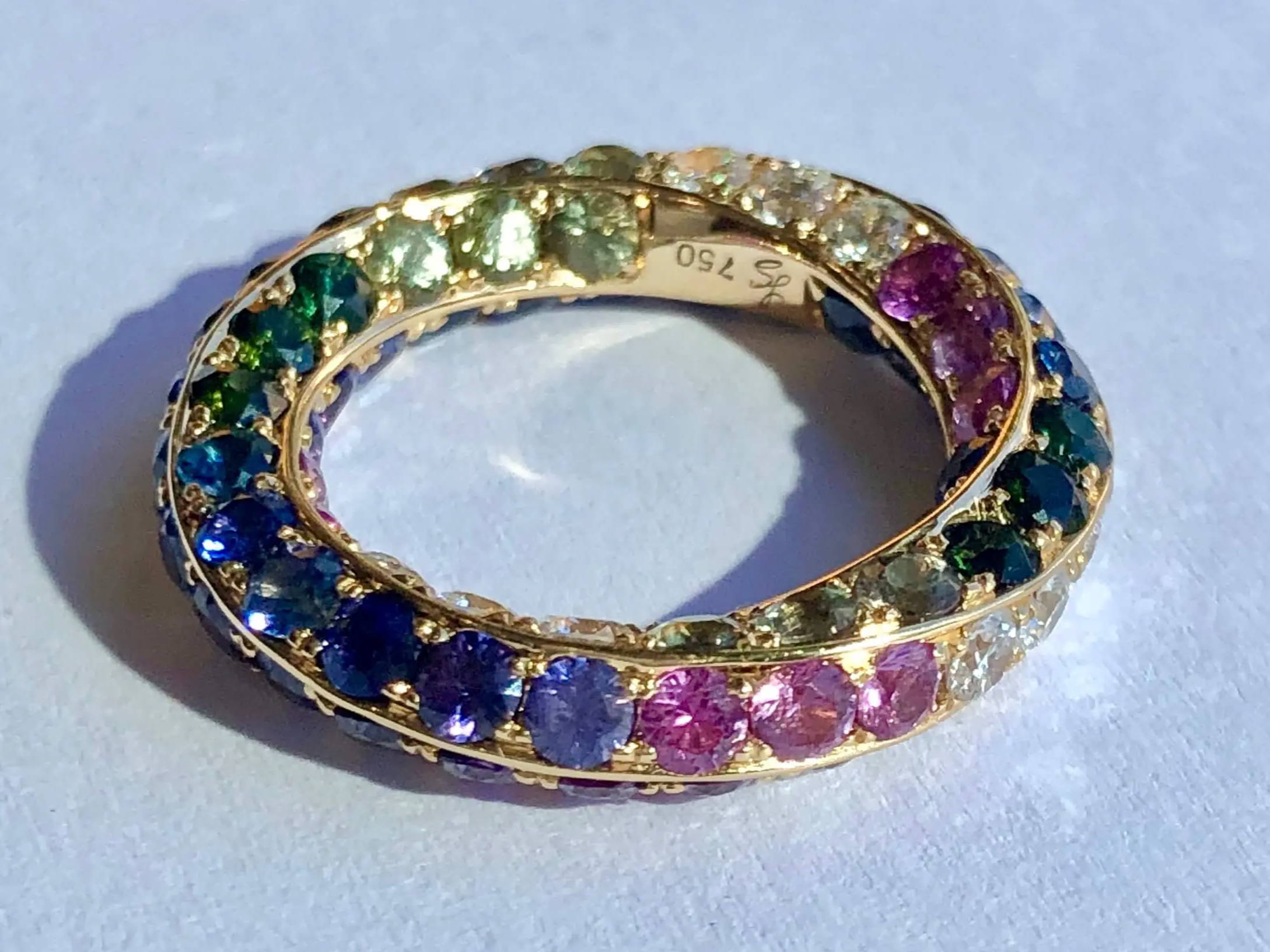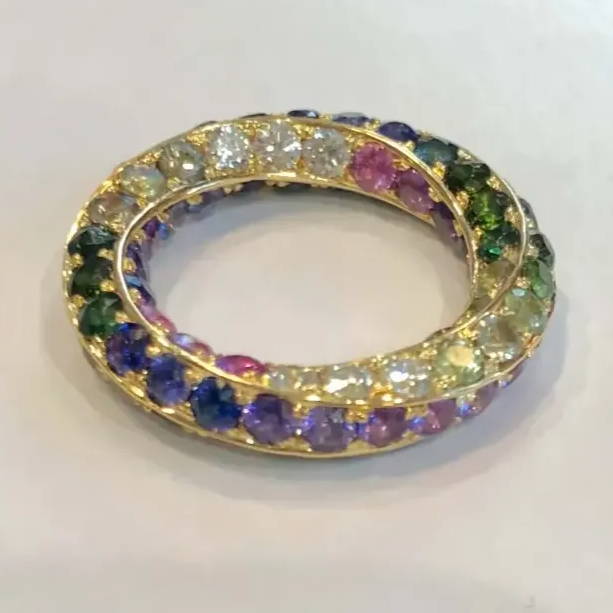 Stay tuned for our next sapphire eternity band...

DISCOVER MORE FROM OUR CONTINUUM COLLECTION

Contact us to commission a one of a kind rainbow sapphire eternity band of your own, or for more information on any of the jewelry shown here.